• Mauricio Ochmann is a Mexican actor best known for his roles in various telenovelas
• He was adopted by Maria and her husband Guillermo, and moved to Mexico City when he was 16
• He starred in the films "Message in a Bottle" and "Ladies Night", and in the telenovelas "Amarte Asi" and "El Sexo Debil"
• He and his ex-wife Aislinn Derbez launched a television and film production company
• He has a net worth of around $5 million and his ex-wife has an estimated net worth of over $1 million
Who is Mauricio Ochmann?
Mauricio Ochmann is a Mexican actor, best known to the world for his roles in various telenovelas, including "Amarte Asi" (2005), then "El Sexo Debil" (2011) and many others, that have helped boost his popularity and made him a star of the Mexican telenovelas.
Early Life, Parents, and Education
Mauricio Ochmann Siordia was born on 16 November 1977 under the Scorpio zodiac sign, inWashington DC, USA, He never knew his biological parents, as he was adopted by a woman named Maria and her husband Guillermo. However, that marriage didn't last long and Mauricio and Maria moved to Mexico, where his adoptive mother started a romance with a man named Thomas Ochmann, a German.
He spent his childhood growing up with them and their children, Thomas, Christian, and Paulo, during which he became interested in acting, and participated in local theater groups. When he turned 16, Mauricio moved to Mexico City, where he began seeking for professional work as an actor. After a while, he moved to Los Angeles, California USA, where he studied acting in Joanne Baron Studio of Santa Monica.
Career Beginnings
Mauricio made his acting debut in the show "La Otra Cosa", then got the role of Santiago Berriozabal in the telenovela "Azul Tequila" (1998), appearing in 64 episodes.
Once he moved to Los Angeles, new opportunities opened up, and in 1999 he had a minor role in his first English-speaking film ,the romantic drama "Message in a Bottle", starring Kevin Costner, Robin Wright, and Paul Newman.
Mauricio then returned to Mexico, where he secured the role of Maximiliano in the telenovela "Hablame De Amor". He continued with roles in telenovelas, starring in the double role as Javier Borja/ Joaquin 'Joaco' Borja in "Como En El Cine" (2001-2002), and then appeared as Jose Chacon in the telenovela "Mirada De Mujer, El Regreso" in 2003, and the same year featured in the film "Ladie's Night".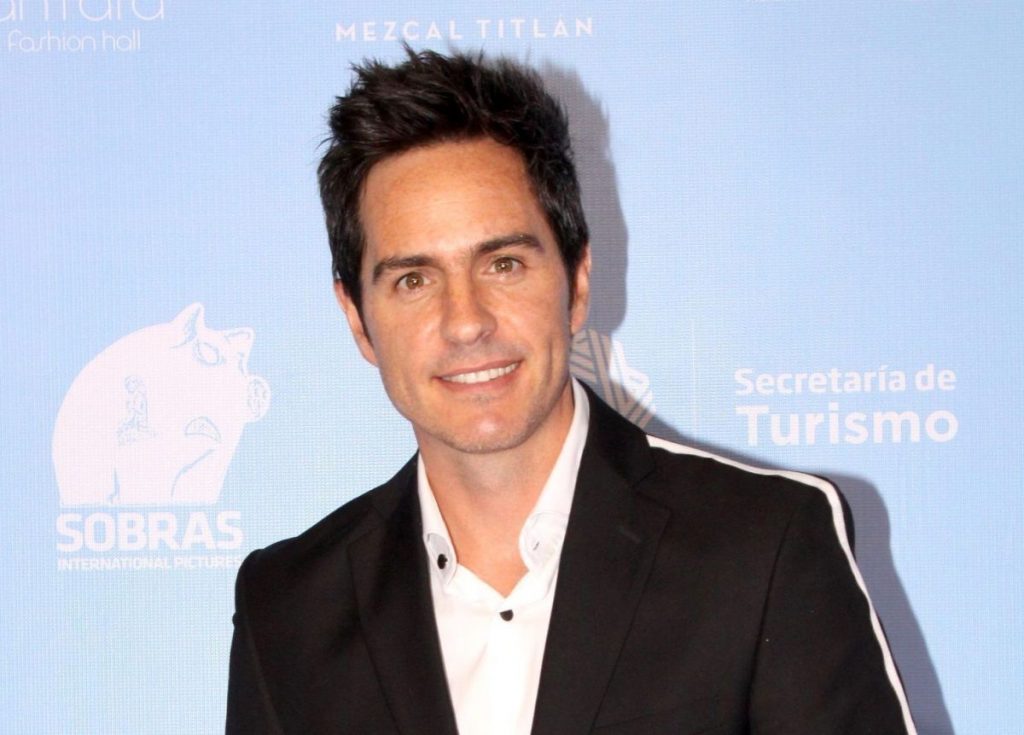 The next year, Mauricio appeared in the film "7 Mujeres, 1 Homosexual y Carlos", while in 2005 he was cast in another main role, as Ignacio 'Nacho' Reyes in the telenovela "Amarte Asi",. In 2006 he was Ricardo Alarcon Morales in the telenovela "Marina", and from 2007 to 2008 played Jeronimo Ernesto Acosta, one of the main characters in the telenovela "Victoria".
Rise to Prominence
Mauricio was gradually becoming more popular, and roles were coming his way. In 2009 he portrayed Victorino Mora, one of his most remembered roles in the telenovela "Victorinos", and in 2010 he had multiple roles in the telenovela "El Clon", which included Lucas Ferrer, Diego Ferrer and Osvaldo Daniel.
The following year, Mauricio was Julian Camacho in the telenovela "El Sexo Debil", while from 2012 to 2013 he played Jose Ignacio Altamirano in the telenovela "Rosa Diamante", starring Tsuria Diaz, Sofia Ruiz, and Carla Hernandez.
In 2013, he was selected for the part of Jose Maria 'Chema' Venegas in the telenovela "El Senor de Los Cielos", appearing in 190 episodes until 2017, alongside numerous other stars of the series, including Rafael Amaya, Carmen Aub, and Lisa Owen, among others.  Concurrently, Mauricio starred in several other projects, including the film "A La Mala" in 2015, and also got his own spin-off "El Chema" (2016-2017).
To speak further of his accomplishments, Mauricio starred in the films "Ya Veremos" and "Te Juro Que Yo No Fui", both in 2018.
In recent years, Mauricio appeared in the comedy film "Y Como Es El? (2020), and also had a minor role in the romantic comedy film "Ahi Te Encargo". Furthermore, he starred as Francisco 'Franco' Barron in the black comedy series "R" (2020).
The Production Company
Together with his now ex-wife Aislinn Derbez, Mauricio launched the television and film production company A Toda Madre Entertainment, headquartered in Los Angeles. Before they split they acquired the rights to the book "The Toltec Art of Life and Death", written by Don Miguel Ruiz.
Personal Life
Mauricio has two failed marriages behind him. He was married to Maria Jose del Valle Prieto from 2003 until 2008; theve a daughter named Lorenza.
His second marriage was to actress Aislinn Derbez in 2016, whom he met in 2014 while they were working together on the telenovela "A La Mala". Their daughter Kailano was born in 2018, but the couple divorced in June 2020.
Net Worth
As of mid-2021, Mauricio Ochmann's net worth has been estimated to be around $5 million, earned through his successful career as an actor, during which he's appeared in more than 40 film and TV titles.
Appearance and Net Worth
This prominent actor has black hair and hazel eyes. He stands at a height of 5ft 9ins (1.75m), while he weighs approximately 159lbs (72kgs). His vital statistics are unknown, but he has an athletic figure.
Hobbies, Interests, Trivia
Mauricio has many interests and hobbies outside of acting, such as developing cooking recipes, and has apparently put his cooking into practice, but hasn't shared further details.
He loves to travel, and has stated Tokyo, London and Berlin as his favorite travel destinations. He spends a lot of time with his children, and shares pictures from their adventures on his official Instagram account.
Mauricio Ochman's Ex-Wife Aislinn Derbez Short Bio
Aislinn Gonzales Michel was born on 18 March 1987 in Mexico City, Mexico, and is the daughter of Eugenio Derbez and Gabriela Michel, who are both actors – her parents were married only for a year, divorcing in 1987. She attended the School of Visual Arts where she studied visual arts, and also studied acting at the Actors Studio, located in New York. Her modeling career started when she was just 15 years of age, but as she got older, Aislinn switched her focus to acting. She made her acting debut in 2008 with the role of Mercedes in the short film "Served Cold". Since then, she has gone on to appear in more than 30 film and TV titles, including the films "A La Mala" and "Estar O No Estar", both in 2015, and most recently she's been starring as Elena de la Mora in the telenovela "La Casa De Las Flores" (2018-2021), among numerous other roles that she has secured so far in her career. According to sources, Aislinn Derbez's net worth is estimated at over $1 million, as of mid-2021.