• Ojani Noa is a Cuban actor, model, producer, entrepreneur, and personal trainer, who is famous for being Jennifer Lopez's first husband.
• Ojani was born on June 11, 1974, in Havana, Cuba, and his childhood was tough due to his family's financial struggles.
• He worked as a model and a waiter at Larios On the Beach, where he met Jennifer Lopez. After their marriage ended, he managed Madre's, a restaurant owned by JLo, but left due to conflicts.
• Ojani pursued an acting career, but after his divorce from JLo, he had trouble finding movie offers. He produced the movie "Eye See Me" and appeared in reality shows and as a personal trainer.
• Ojani married Jennifer Lopez in February 1997, but they separated in January 1998 and their divorce was finalized two months later. The divorce involved court cases, and Noa sued Lopez for employment conflicts.
Ojani Noa is a Cuban actor, model, producer, entrepreneur, and personal trainer. He became famous for being American actress, singer/songwriter Jennifer Lopez's first husband. He was only 23 years old when he married the superstar, and unfortunately the marriage was short-lived lasting for 11 months.
Early life, family, educational background
Ojani Lazaro Noa belongs to Spanish-Cuban ethnicity, and was born on 11 June 1974, in Havana Cuba. His father's name is Francisco Noa, and but his mother's name has never been revealed to the public. There are no written accounts about his siblings as well. Ojani's childhood was quite tough and his family emigrated from Cuba to the US for greener pasture.
His parents grappled with difficulties to find jobs in an unfamiliar place, but he was able to matriculate from a local high school, but couldn't continued his education due to financial constraints.
Career
Modeling and Hospitality career
Ojani didn't pursue his studies as his family could barely support him, so he tried working as a model at the age of 18. He also worked as a waiter in Larios On the Beach, a Cuban restaurant in Miami Beach, Florida, owned by famous singer Gloria Estefan and husband Emilio. In this ocean-themed and splashy spot, Ojani met Jennifer Lopez. When their marriage collapsed, he still worked as a restaurant manager in Madre's, a Latin restaurant owned by JLo, located in Pasadena, California, where the opening was considered a huge success.
However, his job at Madre's didn't last long due to conflict with his ex-wife.
Acting Career
He started in the world of acting in 2002, making his debut in the movie "Rappin-n-Rhyming", in which he played the role of Dan Valdez. In 2003, Ojani made a cameo appearance in the TV series' "Liquid Assets" and "Pa'lante con Cristina". He nailed the role of an Irish thug in the movie entitled "Vendetta: No Conscience, No Mercy"; the original title for which was "Irish Eyes".
His divorce from JLo was perceived as one of the worst divorces in Hollywood, as it involved court cases; he barely had any movie offers. So in 2007 he decided to produce the movie "Eye See Me", directed by Carlton Enoch and featuring actors Leo Solomon, Corey Jackson and Matthew Alexander.
Although the movie was quite a success, Ojani no longer participated in more acting projects, but did make appearances in the reality shows "Supervivientes: Perdidos en Honduras", and "Million Dollar Matchmaker". He has not won any acting awards or even been  nominated until now.
Personal Trainer
Ojani is currently an advocate of wellness and fitness. His Instagram posts show that he is actively encouraging people to be mindful of their health. He updates his social media account with contents about a healthy lifestyle.
His recent appearance was in 2019 in the show "Daily Flash", in which he shared some insights on how to be fit through proper exercise and diet.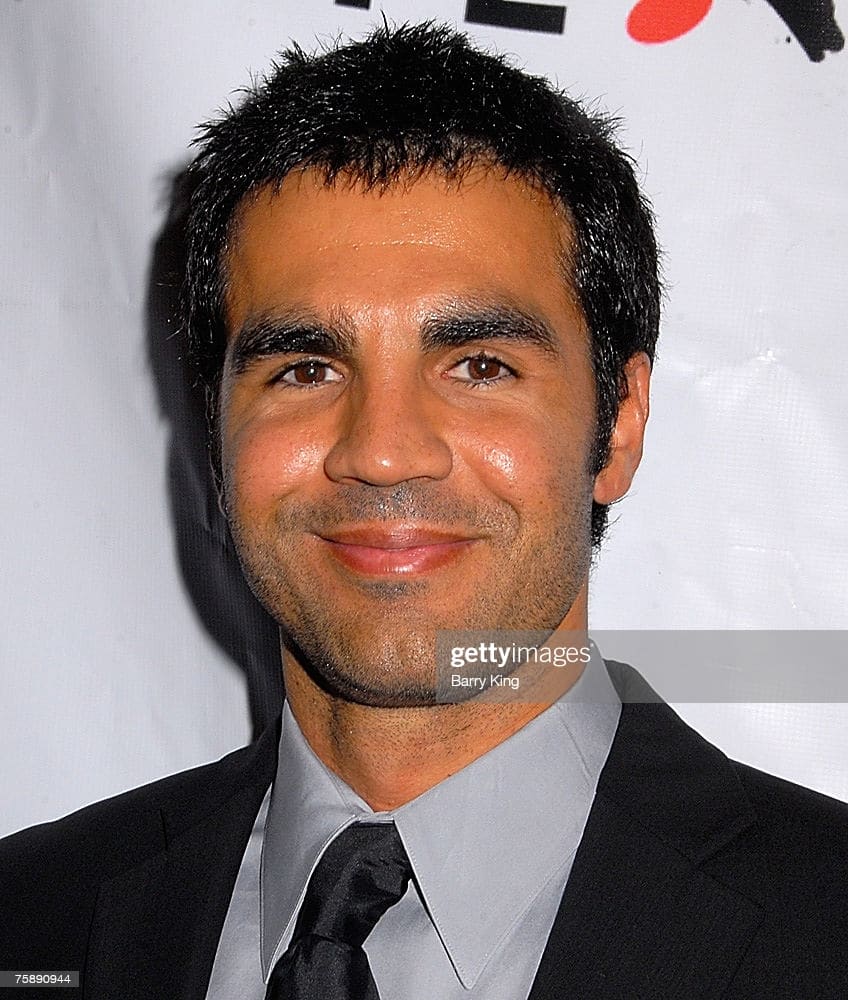 Personal Life, first wife Jennifer Lopez
Ojani Noa and Jennifer Lopez met in a stylish restaurant in Miami Beach, starting as a mere infatuation that developed into a full-blown serious relationship.  In October 1996, Ojani proposed at the Selena wrap party, and the two married on 22 February 1997. There were 200 guests, including Jennifer's family, Ojani's relatives, and film directors Edward James Olmos, Gregory Nava and Oliver Stone. The newlyweds spent a weeklong honeymoon in Key West, Florida. However, the marriage was brief – in January 1998, JLo separated from Ojani, and the divorce was finalized two months later.
Before the two married, Jennifer had a skyrocketing career. She gained more recognition as Terri Flores in "Anaconda" and Selene Quintanilla-Perez in "Selena", for which she won an outstanding actress award in ALMA. Her decision to choose a career over her marriage devastated Ojani.
Court cases followed after their divorce. In 2004, Noa sued his ex-wife for employment conflicts, as he still worked at a restaurant owned by Lopez. In 2005 they arrived at a settlement, which included confidentiality provisions
Ojani was brought to court in 1999, as he tried to release the film that included some home-footages and revealed private details about his married life. The incidents persisted when he lost his job at Jennifer's restaurant. He threatened to expose her, and publish his 'tell-all memoir' book, or pay him $5 million to stop such an act. However, the court ruled in favor of Lopez, and Ojani was made pay a total of $545,000 because of the threats.
According to 'Oprah Magazine"August 2007, an injunction forbid him from "criticizing, denigrating, casting in a negative light or otherwise disparaging" his ex-wife.
Other Relationships
Claudia Vazquez
Ojani and Claudia started dating in 2006. Claudia Vazquez is a Mexican actress and producer of the Telemundo channel. She sued Jennifer Lopez for $10 million for interfering with the movie developed for Telemundo entitled "I Owe JLo". The film was about Ojani's struggle as a Cuban immigrant and happened to be the husband of a huge celebrity. When this idea reached the superstar's attention, the lawyers of JLo sent a cease-and-desist order to Noa. At first, the Los Angeles judge ruled in favor of Vazquez. However, Lopez appealed. The judgment was reversed by the Second District Court of Appeals.
In 2009, the film started to appear, but Jennifer sued Vazquez and Meyer for including her private life in the production.
Meyer, Vazquez, and Noa started to work on another movie entitled "How I Married Jennifer Lopez: The JLo and Ojani Noa Story".
However, it was also stopped because of the injunction that Lopez obtained. In 2012, Ojani and Claudia ended their more than five-year relationship.
Maria Marin
Maria Marin is a Latina motivational icon. Her radio show called "El Show de Maria" on Univision Radio Network has reached thousands of listeners. Her program talks about topics like family, personal growth, and relationships. Her Instagram account has 798 thousand followers, Twitter with almost 39 thousand followers, while her Facebook has 3.2 million followers.
Both Maria and Ojani are wellness buffs. Ojani's Instagram updates include videos and photos of him and Maria who look like a real couple. But both personalities did not confirm any relationship status yet.
Hobbies, favorite things, and interesting facts
Ojani enjoys traveling, and often goes back to Cuba to visit galleries, museums, and reminisce about the streets of his childhood
He likes dancing, and his favorite genres are tango, flamenco, and salsa
One of the most unforgettable events in his life was when Carlos Santana visited his club after the Grammy Awards in 1999.
He is a big fan of Italian and Mexican food
His favorite color is white
Appearance, clothing style
Ojani is 6ft 1in (1.85 m) tall, and weighs about 200lbs (90kgs).
His Cuban features are evident with his short black hair and dark brown eyes. He feels comfortable wearing casual clothes, but when it suits, he's also at his best. He has tattoos on both left and right arms.
Net worth and salary
As of 2019, his estimated net worth is around $750,000. His annual salary is unknown, nor details of the divorce settlement.
Who is Jennifer Lopez?
Jennifer Lynn Lopez was born on 24 July 1969, in The Bronx, New York; hHer parents, Guadalupe Rodríguez and David López are both Puerto Rican. David worked at the Guardian Insurance Company, while Guadalupe was a plain housewife. She has two siblings, older sister Leslie, and Lynda, the younger sister who is working as a journalist.
In 1975, she started taking dance lessons.
Here are some of the highlights of JLo's life according to the book, "Jennifer Lopez: A Biography"
1987    – Graduated from Preston High School
Played Myra in the film debut "My Little Girl"
1988    – Toured Japan in a production Synchronicity
Toured Europe for five months with Golden Musicals of Broadway Stage production
1989    – First commercial audition
Appeared in regional productions of Oklahoma and Jesus Christ Superstar
1991    – Relocated in Los Angeles to appear as Fly Girl in her appearance on In Living Color
1993    – Hired as a dancer in Janet Jackson's music video "That's the Way Love Goes"
Played Melinda Lopez in the TV Series Second Chances
Appeared in TV movie Nurses on the Line: The Crash of Flight 7
1996    – Played Gabriela in Blood and Wine
– was cast as Selena
– Appeared on the cover of Latina Magazine's premier issue
– became the highest-paid Latina Hollywood actress; she earned $1 Million for Selena
1997    – Married Ojani Noa
– Became part of Anaconda as Terri Flores
– First big break in the movie Selena
1998    – Won outstanding actress ALMA for Selena
Golden Globe Nomination for Selena
Got divorced in March
Sexy dresses & sandals … #SummerMood @dsw_us #JLoJenniferLopez https://t.co/KB83Au0Rdq pic.twitter.com/qT7GJm8yBC

— jlo (@JLo) April 27, 2021
1999    – released her album "On the 6"
– won outstanding actress in Crossover Role in ALMA for "Out of Sight"
2000    – Began using the nickname JLo
– Played Catherine Deane in "The Cell"
– Released of "Let's Get Loud" CD
2001    – Released second album J. Lo
– Got married to Chris Judd in September
– Played Mary Fiore in "The Wedding Planner"
2002    – filed a divorce in August
– got engaged with Ben Affleck in November
– Played Marissa Ventura in "Maid in Manhattan"
– Played Slim Hiller in "Enough"
2003    – September wedding to Ben Affleck was postponed
Won an American Music Award for Favorite Pop/Rock Female
2004    – ended her relationship with Ben Affleck in January
Married Marc Anthony on June 5
2005    – played Charlotte Cantilini in the movie "Monster in Law"
Released of her CD "Get Right"
Played as Jean Gilkyson in "Unfinished Life"
2006    – Bordertown and El Cantante movies were released
– Became the executive producer (for 8 episodes) of the TV series "South Beach"
2007    – Got pregnant in November
– Became the Producer of MTV reality series "Dance Life"
2008    – gave birth to fraternal twins on February 22
– earned four nominations for Billboard Latin Music Award
2010    – The "Back Up Plan" movie was released
2011    – Became the L'Oréal Paris Ambassador
Divorced Marc Anthony in February
One of the Judges of the American Idol TV show
2012    – Launched her "Dance Again World Tour"
2013    – Played Leslie in the movie "Parker"
– Ranked by Forbes as the fifth highest-paid woman in music, earning $45 Million
2014    – released her first book "True Love" (New York Times best-seller)
– performed in FIFA World Cup ("We Are One (Ole Ola)"
2016    – Commenced her Las Vegas residency concert show
2017    – premiered World of Dance (JLo was the executive producer and judge)
Coffee talk 🤍☕️ #ShotgunWedding #NuyoricanProductions @egt239 #supercoffee pic.twitter.com/yuxcRbw6n9

— jlo (@JLo) April 19, 2021
2018    – collaborated with Inglot Cosmetics for the launch of her limited makeup collection
– named by Time Magazine as one of 100 Most Influential People in the World
2019    – produced and starred in the movie "Hustler"
– fourth concert tour titled  "It's My Party"
2020    – co-headlined Pepsi Super Bowl LIV halftime show alongside Shakira, in Miami, Florida
2021    – JLo Beauty, her skincare line was launched
Apart from being an actress, singer, dancer and songwriter, she's also famous for her philanthropy and political activism. According to "The Record" newspaper, the recognition of Latina presence and talents can be attributed to Jennifer Lopez. To date, she continues to perform and be an inspiration to aspiring young talents in the industry.