• American model, dancer, actress, and YouTube star, who gained recognition by uploading dance videos onto her YouTube channel
• Collaborated with Team 10 and is a member of the dance crew immaBEAST
• Started dancing at the age of two, has featured in Disney's "Next Big Thing" and danced in the Miss California Pageant and the Haiti Benefit Concert
• Has gained over 300 million views on her YouTube channel, featuring comedic videos and vlogs
• Is currently single, has an estimated net worth of $2 million, and loves to travel, dance, sing and act.
Who is Tessa Brooks?
Tessa Brooks is an American model, dancer, actress, and YouTube star, who gained recognition by uploading dance videos onto her YouTube channel, but also collaborating with such YouTubers as Team 10, and being a member of the dance crew immaBEAST.
Tessa Brooks Wiki: Age, Childhood, and Education
Tessa Brooks was born on 5 April 1999 under the Aries zodiac sign, in Fresno, California USA. She is a daughter of divorced parents, the youngest of three siblings having two older sisters. Her parents divorced when she was seven years old and her father remarried; from this relationship, she has a younger half-sister. She had a tough time accepting her parents' break-up and relied on her brothers for comfort.
For her formal education, Tessa finished Fort Washington Elementary and later attended Granite Ridge Intermediate, but as her career took an upswing, her family opted for homeschooling.
Dancing Career
Tessa started attending dance lessons at the tender age of two, and as she got older, her interest in dancing increased. As a result, she began attending various dance classes, including ballet, and then gymnastic sessions, which only helped her in her career. She also started dancing swing, tap, contemporary, and even breakdance, among others.
Her career got off to a great start as she danced in the Miss California Pageant and the Haiti Benefit Concert. Her talent was recognized, and she featured in Disney's "Next Big Thing". This earned her national recognition, and a spot with the ImmaBeast dance crew. After a few gigs with the crew, they were chosen to dance at the Carnation Theater as part of the "Michael Jackson Tribute" show. This was the peak of her dancing career at the time, and since then she has showcased her dancing skills in various national commercials, such as Aquestria Girls, Sketchers, and Just Dance 4, among others.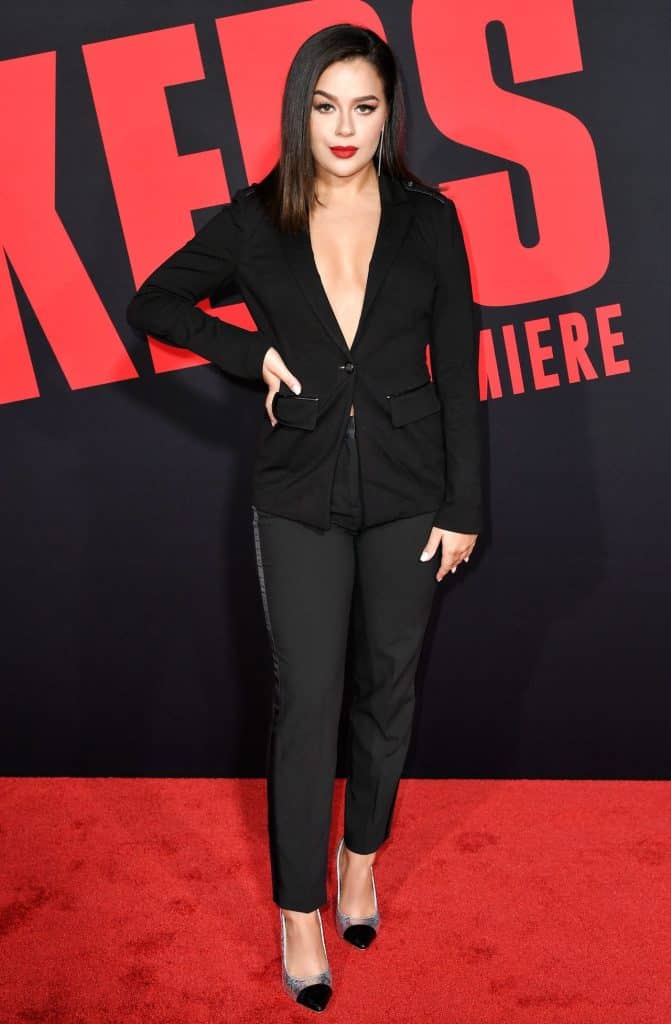 She has furthered her career as a dancer by collaborating with musician T-Pain, and also appearing in X-Factor's "Diamond White" and Disney's "Miss Coco Jones". To speak further of her accomplishment with her own dance crew, Tessa was a member of the international traveling dance convention The PULSE.
She has combined her good looks with her great dance skills, to also complete a few modeling campaigns for Contours Designs, and Coca-Cola, among many others.
YouTube Career
In addition to her work with the dance crew, Tessa has also worked on her own career on YouTube.
She started her own YouTube channel in 2011 when she was just 12 years old, while her first video – "Dancing to 'Whip It' by Nicki Minaj" – was uploaded in November 2013. She continued with dancing videos, such as "Tessa Brooks- Sketchers Bella Ballerina Nickelodeon Commercial", and others, after which she took a break from YouTube, putting all her effort into dancing.
She returned in 2017, but began uploading videos of a more personal matter, the first entitled "My First Vlog Ever". She continued in the same manner, and soon became a member of the popular group of online content creators, Team 10 led by Jake Paul. This only increased her popularity and an increasing number of followers.
Tessa began uploading comedic videos, such as "Tased Jake Paul", then "Alarm Clock Prank On Jake!!! (Prank Wars)", and many others as she has continued to make new videos, though she went on another hiatus in late 2020, but returned with her latest video "The lie detector test!! Feat. My mom and friends" in August 2021.
Her videos have attracted more than 300 million views, and some of the most popular videos include "Hickey Prank on Chance! (He Freaked Out)", with more than 15 million views, then "Chance Moved In With Me!!", which has been viewed more than 10 million times, and "I Taught Jakes Mom How To Twerk!!!", which has just over nine million views, among many other videos that have only increased Tessa's popularity and net worth.
Personal Life, Dating, Boyfriend, Single
Tessa is very open when it comes to sharing her personal life. She's known for getting into a few controversial feuds, including with her best friend Alissa Violet. Alissa was in a relationship with Jake Paul, but when they broke up, Tessa took up Jake's side, and rumors appeared that she and Paul were in a relationship.
She was in a relationship with YouTuber and her co-star from Team 10 Chance Sutton, however, their romance started and ended in 2017. They featured in several videos together, which only contributed to their popularity. Tessa was also rumored to have dated another YouTube star, Tristan Tales, however, Tristan confirmed it was just a prank between the two and the rest of the group.
Tessa is currently single, and apparently focused on her career.
Net Worth
As of mid- 2021, Tessa Brooks' net worth has been estimated to be around $2 million, earned through her careers as a dancer, model and YouTube personality.
Appearance and Vital Statistics
This prominent YouTuber has dark brown hair and hazel eyes. She stands at a height of 5ft 7ins (1.7m), while she weighs approximately 126lbs (57kgs). She struggled with a few extra pounds in the past but has since lost at least 10 pounds; her vital statistics are 34-25-36, bra size 33C.
Hobbies and Interests
Tessa is a rather adventurous person, and has explored numerous parts of the world, while beaches are her favorite destinations. Tessa loves spending time with her friends and she often makes photo sessions of their time spent together, She always flaunts her bikini body when on a beach, which has helped her to acquire a few modeling gigs, including for Boohoo among others. Dancing is her ultimate passion, but she also loves to sing and act, and is set to feature in the upcoming TV series "Honey Girls", in which she will display all her skills next to Ashanti and Ava Grace, among other stars of the new TV series. Tessa is an avid animal lover and has a pet dog that she calls her angel.