• Parker Stevenson is an actor best known for his role in "The Hardy Boys/Nancy Drew Mysteries" and Netflix's "Greenhouse Academy"
• He was born in 1952 in Philadelphia and inherited his love for acting from his mother
• He has had roles in movies such as "Stroker Ace", "Not of This Earth", and "McTaggart's Fortune" as well as series such as "Gunsmoke", "The Hardy Boys/Nancy Drew Mysteries", and "Baywatch"
• He was married to actress Kirstie Alley and they had two adopted children
• His net worth is estimated to be over $10 million
Who is Parker Stevenson?
An actor with over 60 acting credits to his name, Parker Stevenson, is probably still known best for his role as Frank Hardy in the 1970s series "The Hardy Boys/Nancy Drew Mysteries". He and co-star Shaun Cassidy, were nominated for the TV Land Award- Favorite Crimestopper Duo.
To a younger audience, Parker is probably known best as Louis Osmond in Netflix's series "Greenhouse Academy", and movie lovers will recognize him as the lead character, Brandon McKellan in the romantic drama "Mistrust", in which he starred opposite Jane Seymour.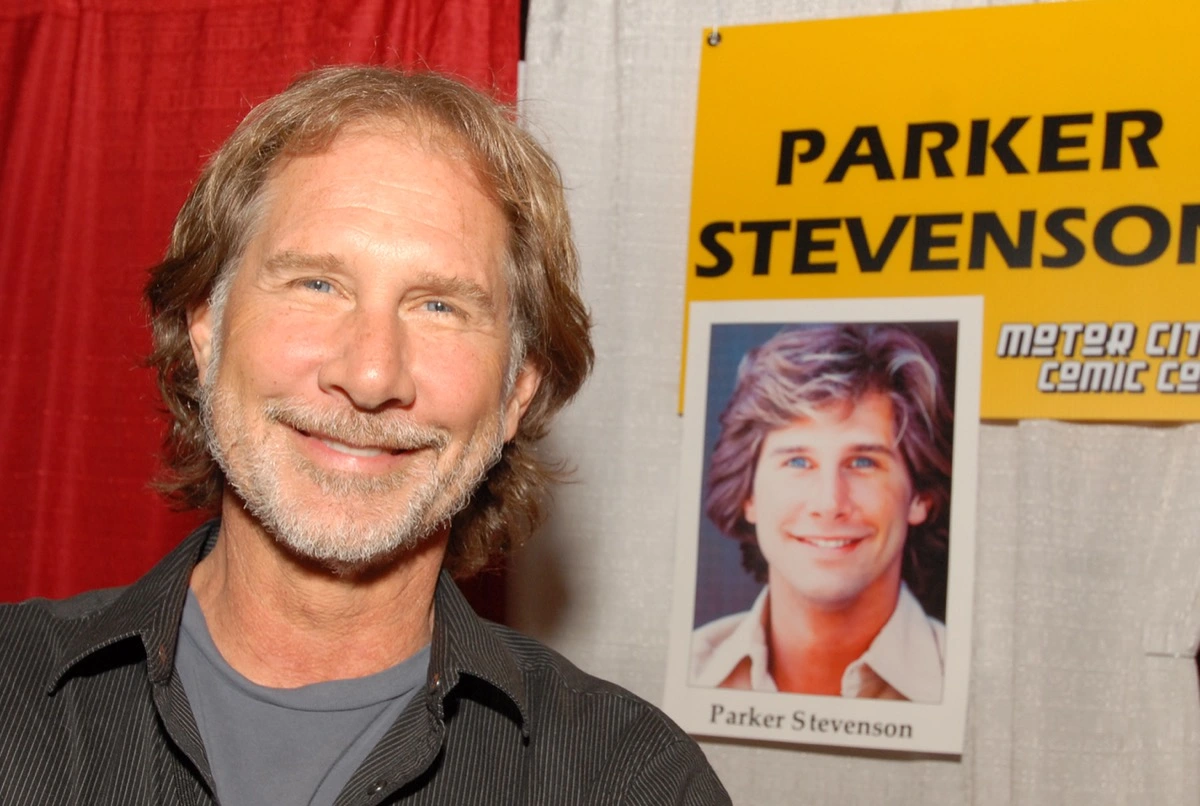 Early life, family, and education
Born Richard Stevenson Parker Junior under the zodiac sign of Gemini on 4 June 1952, he's today aged 70 (as of January 2023). He's a Philadelphia, Pennsylvania USA native, where he was raised by his parents Richard Senior and Sarah Meade, alongside his younger brother Hutch, who is also an actor and a producer.
Their father was an investment advisor, while the boys inherited a love for acting from their mother, who acted in numerous TV commercials, and once took Parker with her. Although at first Parker had no intention of becoming an actor and dreamed of a career as an architect, subsequently, he pursued his acting career.
Parker attended Brooks Preparatory School, and upon matriculating in 1970, enrolled at Princeton University in New Jersey, from which he graduated with a BA degree in 1974.
Roles in movies
Parker made his acting debut as Gene in the 1972 movie "A Separate Place", followed by his role as Michael in the 1974 drama "Our Time", and two years later, he was cast to play Chris in the romantic drama "Lifeguard".
In the early '80s, Parker was seen in "Stroker Ace" (1983) and "Stitches" (1985), and he then focused on roles in television movies, such as "That Secret Sunday" (1986), "Rough Ridin' Justice" (1987), and "Baywatch: Panic at Malibu Pier" in 1989.
Later that year, Parker returned on the big screen as Uncle Edmund in the family adventure "Caddie Woodlawn", based on the novel of the same title by Carol Ryrie Brink, which followed the story of exciting adventures of an 11-year-old tomboy.
In the '90s, Parker mostly co-starred in numerous TV movies, before he was seen his first lead role as Jack Sherbourne in the 1995 science-fiction movie "Not of This Earth".
He followed with roles in TV movies such as "Legion" (1998) and "Terror Peak" (2003). Five years later, Parker was cast to play Ben Ryan in the action crime-drama "Loaded", also starring Jesse Metcalfe and Monica Keena, but which was poorly rated by the audience and the critics.
Parker's next movie role came in 2014, when he played Richard Heywood in the adventure drama "McTaggart's Fortune", written and directed by Gary Ambrosia, which followed the story of three high school students in search of a lost treasure.
In the following years, Parker co-starred in "Perfect Disguise" (2015) and "The War Riders" (2016), before he was cast to play his most notable movie role as Brandon McKellan in the 2018 drama "Mistrust". It's a story about two best friends, one having no commitments and enjoying being a mistress, and the other who holds the key to her heart. Although the movie had no nominations, the audience loved this story about friendship and love.
Most recently, Parker played Simon in the 2021 movie "Last Call in the Dog House", starring opposite Judy Geeson and Yancy Butler in this science-fiction drama.
Roles in series
Parker made his first TV series appearance as Steven Rogers in an episode of the series "Gunsmoke" in 1974. He next guest starred in "The Streets of San Francisco" in 1976, followed by his most significant TV series role, as Frank Hardy in "The Hardy Boys/Nancy Drew Mysteries". From 1977 through 1979, Parker was seen in 46 episodes of this family crime mystery, which followed the story of two detective brothers and a teen girl, an amateur sleuth. The series had three nominations, including one for Primetime Emmy- Special Classification of Outstanding Individual Achievement.
John Allen Nelson, Parker Stevenson, Billy Warlock

Season 1 Episode 16 "Muddy Waters"#JohnAllenNelson #BillyWarlock #ParkerStevenson #Baywatch #lifesaving #Lifeguards #BaywatchStud #BaywatchBeefcake #RandomBaywatch #lvdlpx pic.twitter.com/sVt2KTBo8a

— Random Baywatch (@RandomBaywatch) January 10, 2021
Parker followed with a few guest roles before he was cast to play Joel McCarthy in the series "Falcon Crest", appearing in 11 episodes during 1983 and 1984 of this long-running soap opera, about the powerful Gioberti family, owners of the Falcon Crest winery.
Next, Parker was seen in the 1986 TV mini-series "North & South: Book 2, Love & War", and then from 1989 to 1999, Parker had a recurring periodic role as Craig Pomeroy in the popular romantic drama series "Baywatch", starring David Hasselhoff and Pamela Anderson.
The early 2000s saw Parker in an episode or two of various series, such as "Judging Amy" (2002) and "Longmire" (2014), before he was cast to play Louis Osmond in the series "Greenhouse Academy", which aired from 2017 to 2020, in which he made appearances in 39 episodes; this was his most recent TV series role.
Ex-wife Kirstie Alley and kids
Parker's first wife was the late actress Kirstie Alley. The two married on 22 December 1983, and were one of the favorite Hollywood couples. Kirstie is remembered for her breakthrough role as Rebecca Howe in the series "Cheers", and her most notable movie role was her portrayal of Mollie in the movie "Look Who's Talking", also starring John Travolta, and its sequels "Look Who's Talking Too" and "Look Who's Talking Now".
Parker and Kirstie starred together in the TV mini-series "North & South: Book 2, Love & War".
Speaking of her and Parker's marriage, after Kirstie had a miscarriage, they adopted their first child in October 1992. The boy named William soon became the big brother to a girl named Lily, who was adopted by Parker and Kirstie in 1995.
Parker and Kirstie divorced in 1997. Kirstie was born on 12 January 1951, and she died from colon cancer, on 5 December 2022, aged 71. Parker paid tribute to her on Instagram after her death. Along with the photo of the two of them, he wrote that he's grateful for all the years they spent together, as well as for their children and grandchildren.
In 2018, Parker married Lisa Schoen, a celebrity chef, and the two are still together.
Net worth
Parker has amassed considerable wealth as a result of his acting talent and hard work. According to sources as of January 2023, his net worth has been estimated at over $10 million.