• Tyler Reks (Gabbi Alon Tuft) is a retired professional wrestler born in San Francisco, California, USA on 1 November 1978.
• She graduated from California Polytechnic University with a Bachelor's degree in civil engineering in 2000.
• She is married to Priscilla Tuft since July 2002 and they have a daughter together.
• She made her main roster debut in WWE in June 2009.
• She is currently working in marketing and is an advocate for the transgender community.
Who is Tyler Reks?
American retired professional wrestler Gabbi Alon Tuft, perhaps still known better by her ring name Tyler Reks, was born a male in San Francisco, California USA, on 1 November 1978, so her zodiac sign's Scorpio. She's probably known best for the time which she spent signed to World Wrestling Entertainment (WWE), while she also competed in Florida Championship Wrestling (FCW).
Tyler retired from professional wrestling in 2014, and has since been working in marketing; in February 2021, she came out as a transgender woman.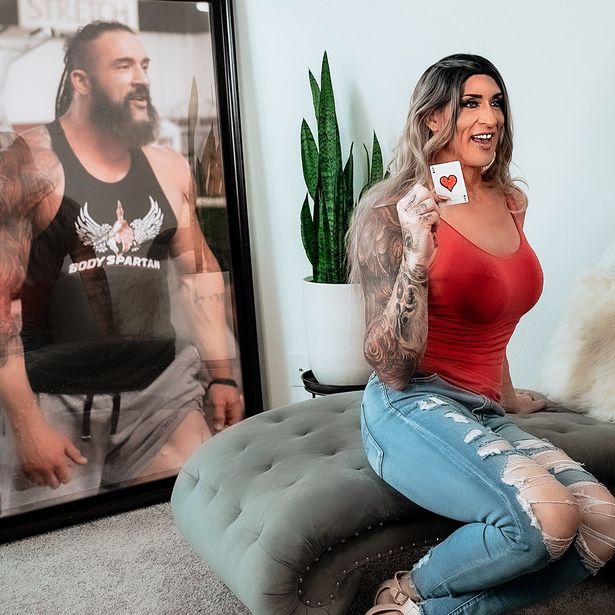 Education and early life
Tyler was raised in San Francisco by her father who was a businessman, and mother who was a homemaker; she hasn't spoken about having siblings, and most of Tyler's fans believe that she's an only child.
She studied at a local high school, and became physically active during her four years there; Tyler played both football and basketball for the school teams, and began wrestling at the age of 17.
She matriculated in 1997 and then enrolled at Santa Rosa Junior College; Tyler transferred to the California Polytechnic University in 1999, and in the following year graduated with a Bachelor's degree in civil engineering.
Prior to launching 'his' career as a professional wrestler, Tyler worked at PBS&J in Encinitas, California as an assistant engineer.
Career as a professional wrestler
Tyler's wrestling trainer was the late American professional wrestler Michael Bell, who passed away on 14 December 2008. She launched her career in Ultimate Pro Wrestling in February 2007, and in January 2008, Tyler was signed to WWE.
She was initially assigned to FCW, and her debut was when she and Johnny Curtis lost against Eddie Colon and Eric Perez on 5 February 2008; her solo debut was on 12 February, when she lost to Hade Vansen aka 'The South City Thriller'. Tyler could then have been seen competing in the FCW Florida Tag Team Title Tournament and the FCW Florida Heavyweight Title Battle Royal.
She then fought FCW Florida Heavyweight Champion Jake Hager twice, losing both times, and on 28 August 2008, Tyler wrestled together with Sheamus O'Shaunessy, Tyrone Evans and Johnny Curtis in the FCW Florida Heavyweight Championship Contendership Fatal Four Way. She and Johnny Curtis won the Florida Tag Team Championship on 11 December 2008, when they defeated TJ Wilson and DH Smith, and they held the title for 139 days, eventually losing to Trent Barreta and Caylen Croft. On 11 June 2009, she became the Florida Heavyweight Champion by beating Drew McIntyre, but lost the title to Heath Slater on 13 August.
Tyler made it to the main roster on 30 June 2009, and won her first match on 21 July, against Paul Burchill. She made her SmackDown debut on 15 October 2010, and not long after that defeated Low Ki, also known as Kaval. Tyler made her debut at the Royal Rumble on 30 January 2011, but lost in only 34 seconds. On 16 October 2011, she faced and lost to Yoshi Tatsu, and then competed and lost in both the World Heavyweight Championship and the All I Want For Christmas Battle Royal.
She and Curt Hawkins teamed up in January 2012 to fight in NXT, and their final appearance was on 13 June. In July 2012, they entered a feud with Ryback Allen Reeves, and both lost in single matches against him; they then tried to ambush Kane together, but were interrupted by The Undertaker.
The duo was then told to 'step it up' by SmackDown general manager Booker T. Huffman Jr, and they performed a stripped gimmick on 17 August 2012; not long after this, Tyler requested to be released from her contract as she wanted to retire and spend more time with her family, and she and WWE parted ways on 21 August.
Tyler briefly returned to wrestling in September 2014, when she and Curt Hawkins competed in Pro Wrestling Syndicate, defeating Lance Hoyt and Kevin Matthews.
Career after wrestling
Since her retirement, Tyler's been working as a personal trainer, and has also launched a fitness website with several other former wrestlers; she's been working in marketing for a couple of years now.
Love life and wife
Tyler avoids speaking about her love life in public, but it's known that she and American former fitness model, bodybuilder and actress Priscilla Tuft have been married since July 2002; Priscilla played a supporting character in the 2017 short motivational video "Within".
Priscilla gave birth to their daughter Mia in November 2011, and both she and Tyler are trying to keep her away from the media's attention.
Even though Tyler came out as a trans woman on 4 February 2021, she and Priscilla are still together; Tyler has revealed that their sex life has indeed changed, and that they are less sexually active, but that they don't have partners outside their marriage.
Tyler hasn't spoken about other women (or men) whom she's been with, she's married to Priscilla Tuft as of January 2023, and they have a daughter together.
Interesting facts and hobbies
Tyler underwent an open heart surgery in the summer of 2019.
Her most popular finishing move was 'The Burning Hammer'.
Tyler's followed by more than 100,000 people on Instagram, and has posted over 1,600 pictures and videos onto the social media network; she's also followed by more than 650,000 people on TikTok, and has amassed over 22 million likes of all her videos combined.
She's a huge fan of tattoos, and enjoys showing off hers in her Instagram pictures.
Tyler's showing her progress in becoming a transgender woman through her Instagram content.
Her favorite actresses are Emma Watson and Natalie Portman, and some of her favorite movies include "The Perks of Being a Wallflower", "The Circle" and "Beauty and the Beast".
Height, eyes and wealth
Tyler's age is 44. She has brown eyes and long brown hair, is 6ft 2ins (1.88m) tall and weighs about 245lbs (112kgs).
Tyler's net worth's been estimated at over $300,000 as of January 2023.