Who is Zak Zodiac?
Zak Zodiac is an English professional wrestler, who achieved fame wrestling for the World Association of Wrestling (WAW), run by his family. He has also participated in World Wrestling Entertainment (WWE), which further increased his popularity.
Early Life, Parents, Siblings, Education
Born Zak Frary on 29 May 1991, in Norwich, Norfolk, England, he is the son of Patrick Frary, better known as Ricky Knight, and his wife, Julia Hamer-Bevis, known as Sweet Saraya, who are both professional wrestlers. Zak has a sister Saraya-Jade Bevis, who is also into professional wrestling and goes by the name Paige, and a half-brother from his father's side, Roy Bevis or Zebra Kid. His father, Patrick Frary had a troubled past before entering the wrestling world, as he was a member of gangs and spent eight years in prison, all before he was even 25 years old.
Zak hasn't talked about his education, and from an early age, he was immersed in the world of wrestling.
Career Beginnings
Zak began training to become a wrestler when he was just six years old. Four years later he became a semi-professional wrestler, as he joined the family's promotion World Association of Wrestling. He soon fought for his first championship belt, the WAW Youth Championship against Phil Lea, however, he lost the match. Nevertheless, as he was growing older, his training became harder and his skills improved. In 2006 he fought against his father for the WAW Pontins Open Championship, and young Zak won the match. He continued with great results in the next few years, winning a 15-man royal rumble at WAW Champion's Night, while in 2007 he defeated the Cougar Kid to win the WAW King of the Ring match.
The same year, he fought against Jonny Storm for the WAW British Lightweight Championship in a best two out of three pinfalls, and Jonny made the final pinfall. The following year he fought against Erik Isaksen for the WAW Heavyweight Championship in the match with the same rules as the one he fought against Jonny Storm. This time, the match was stopped by the referee after both fighters made one pinfall.
In 2008 he won the WAW British Cruiserweight Championship against Paul Tyrell and held on to the title until 2010. The same year he fought against Aron Frost for the vacant WAW European Championship but lost the match. His latest victory at WAW was the one against Steve Corino to take over the WAW World Heavyweight Championship, winning the title for the first time in his career.
Other Wrestling Promotions
Zak had success in various other wrestling promotions. Back in 2006, he made his debut for Real Deal Wrestling at RDW vs WAW event, in which he wrestled against Dave Rayne for the RDW Lincolnshire Regional Championship. However, Zak lost that match, but recorded his first win in RDW and got the chance to fight for the RDW Heavyweight Championship against the reigning champion Mick Romeo. Unfortunately, he lost in the match for the title. Nevertheless, he continued his journey within the RDW and entered a gauntlet match for the RDW Lincolnshire Regional Championship, and this time he was victorious. His next match also meant the loss of the title. as he lost the battle against Sykes and The Dominator in a triple threat ladder match.
He then joined his father in a tag team match against Big Dave and Bulk who call themselves The UK Pitbulls. Zak and his father won the match, and with that the RDW Tag Team Championship. They held the title for the next nine months before they lost it to The Underdogs, which consists of Luc Harrison and Nathan Chalder in a five way tag team match.
Zak also fought in the Norwegian Wrestling Federation between 2006 and 2007, alongside his father and they were rather successful. They defeated Fremtiden, while Zak on his own participated in the Max21 Cup in which he reached the final, however, he couldn't become a crowned winner, as he was defeated by Gabriel Antonick.
The Hooligans
He continued to fight regularly in the WAW until 2011, but since then has been focused on other promotions and other projects.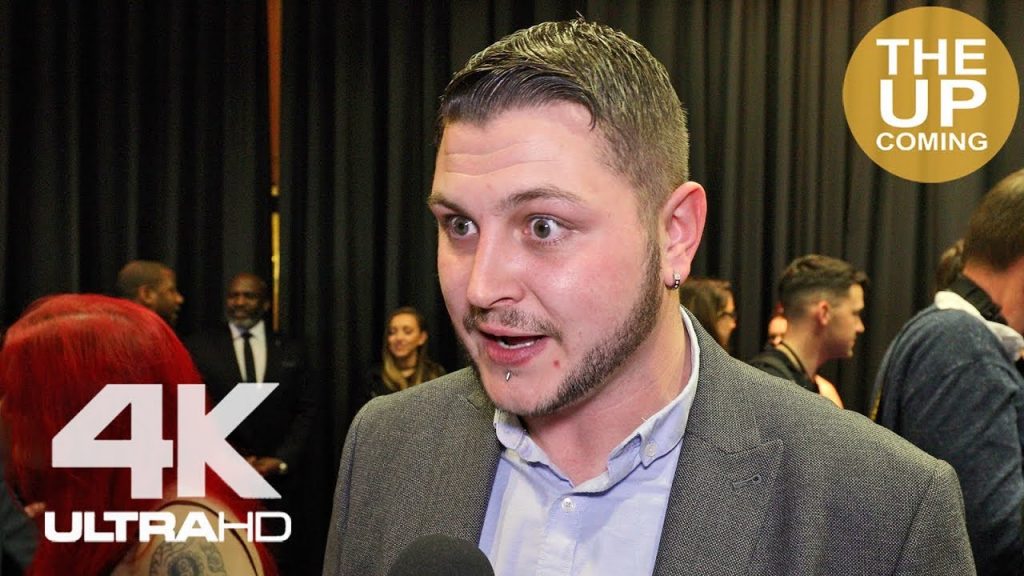 Zak and his half-brother Roy Bevis teamed up to form the tag team The Hooligans. They first fought in the Herts And Essex Wrestling (HEW) and 2011 won the HEW Tag Team Championship against the Devil's Playboys. In addition to England, they also fought in Germany in the European Wrestling Promotion, against Christian Eckstein and Leon van Gasteren for the EWP Tag Team Championship, but unfortunately lost this match.
They started becoming more popular in England, and eventually started appearing in the International Pro Wrestling: United Kingdom, one of Britain's top wrestling promotions. They won and lost against Project Ego – Kris Travis and Martin Kirby.
Furthermore, the two brothers also showcased their skills in All Star Wrestling, winning the vacant RQW European Tag Team Championship in September 2012, when they defeated the tag team Army of Two, Scott Fusion and Aaron Sharpe. However, they lost the title against the same tag team in March 2013. Furthermore, Zak and Bevis fought in the Insane Championship Wrestling in October 2015.
World Wrestling Entertainment
Zak joined the WWE tryouts with his sister Paige, but unfortunately was cut out and told that he needed to put on more weight and muscle before becoming a part of World Wrestling Entertainment. He struggled for a while after he was rejected, and took some time off as a wrestler, returning in November 2011 in an episode of SmackDown.
He teamed with Andy Baker and Tom LaRuffa in a 3 on 1 handicap match against the Big Show, while feuding with Mark Henry. However, Zak and the rest were defeated.
Saraya-Jade Bevis (Paige)
Zak's sister, Saraya-Jade has become an icon in WWE, and is now known by the ring name Paige. She has become the youngest WWE Divas Champion and the inaugural NXT Women's Champion on WWE's brand NXT. She held the title for 301 days, and is the only woman to hold Divas and NXT Women's Championships simultaneously. She signed with WWE in 2011, and fought consistently until 2016 when she suffered a neck injury and had to undergo surgery. She never fully regained her previous form before the injury and officially retired in 2018.
Since then she has worked behind the scenes, firstly as a general manager of SmackDown, and then as a contributor to WWE's studio show WWE Backstage.
"Fighting with My Family"
Thanks to the increasing popularity of the entire family, and Paige's and Zak's success as wrestlers, the documentary film "Fighting with My Family" was produced in 2012, which was then made into the feature film of the same name in 2019, starring Nick Frost as Ricky Knight, Lena Headey as Julia Knight, while Florence Pugh portrayed Paige, and Jack Lowden was Zak Knight. The feature film was a complete success, further increasing the popularity of the wrestling family.
LAST TRAINING SESSION OF MY TWENTIES 🙈

Straight back on it training hard in the @waw_uk gym today with the hitman @whitty106 🥊🥊🥊 pic.twitter.com/ZwSoW2B8TQ

— Zak Bevis (@ZakBevis) May 28, 2021
Zak Zodiac Personal Life
When it comes to his personal life, Zak is a married man – his wife is his childhood sweetheart; unfortunately he hasn't shared her name to the public, but they have a son and two daughters together.
He is known for his philanthropic work, teaching disabled children how to fight.
Net Worth
As of mid-2021, Zak Zodiac's net worth has been estimated to be around $1.5 million, earned through his successful career as a professional wrestler.
Appearance and Vital Statistics
The wrestler has blonde hair and green eyes. He stands at a height of 6ft 1in (1.85m), while he weighs approximately 190lbs (87kg). His vital statistics are unknown, as well as his shoe size.