• "Darcey and Stacey" has achieved a huge rating success since its premiere in late 2020.
• Tom Brooks and Stacey Silva's ex-husband Goran Vasic have moved on from their respective relationships.
• The twins' brand House of Eleven existed prior to their show, and was inspired by their late brother Michael.
• Stacey has vitiligo, and she has embraced it.
• Darcey bought her own engagement ring and the twins had their own production company.
Many spin-offs have been spawned from the "90 Day Fiancé" franchise, but few of them are as iconic and memorable as "Darcey and Stacey".
Of course, reality shows focused on siblings or families are nothing new. However, Darcey and Stacey Silva's lifestyle, endearing personalities and unrelenting search of love is what sets them apart from anyone else.
Jealousy, infidelity, a couple misfortunes and a lot of drama. That's only a small part of the many things the Silva twins' have in store to entertain you with. Keep with us to discover these facts you didn't know about "Darcey and Stacey"!
It Has Been A Success So Far
When TLC decided Darcey and Stacey Silva would have their own show, it was for a good reason. The twins have already appeared in various shows of the "90 Day Fiancé" franchise, and it was pretty obvious for the network that viewers wanted to see more of them.
Ever since its premiere in late 2020, "Darcey and Stacey" has achieved a huge rating success. At least 2,1 million people tuned in to watch the show's first episode, followed by 1,9 million people for the second episode. The third episode attracted an even bigger audience and was watched by 2,2 million people, beating TLC's audience records and continuing with high rating points for the rest of the ten-episode season.
By the end of the first season, it was revealed its audience was formed mostly women between the ages of 25 to 54 and the average rating was of 2.5 million viewers, becoming TLC's most watched Sunday night show and breaking other channels' rating records for long running series.
Although "Darcey and Stacey" is still a somewhat new show, its thriving rating numbers are most likely the reason TLC already has plans to renew it.
What Happened To Darcey's Ex
Things between Darcey and Tom Brooks were messy to say the least.
The pair met in person for the first time after being in a long-distance relationship for months, but what followed was a series of mishappenings which ended up breaking Darcey's heart.
The tumultuous story between Darcey and her now British ex-boyfriend was well documented in the "Darcey and Stacey" prequel show "90 Day Fiancé: Before the 90 Days", and it was pretty obvious for the audience how in love she was with him. However, Tom's coldness and apparent infidelity were a thorn in the side for their relationship.
Going separate ways turned out well for them, fortunately. In a "90 Day Fiance Diaries" appearance in late 2020, Tom admitted he found himself in a better place emotionally after the breakup. In his words, he felt he lost a 'dead weight in Darcey', as he perceived their relationship didn't have a future from the start.
The professional and romantic aspects of Tom's life didn't take a good turn, though.
Due to the COVID-19 pandemic, his business went downhill and apparently also ruined his chances of finding love again. He however seemed to be content with the way his life is now, despite the difficulties.
What Stacey's Ex-husband Is Doing Now
Regardless of her job as a TV personality, Stacey is noticeably careful when it comes to showing too much about her teen sons Parker and Mateo on TV and by addition, her children's father is not a subject she talks about often.
Nonetheless, it's hard to hide secrets when you're a public figure. Die-hard fans of the Silva twins have found out Goran Vasic is the real name of Stacey's ex-husband, and it seems he's very accomplished on his own.
The love story between them started in the late 1990s, when Stacey met him in Houston when he came from Serbia to play in a professional soccer team. Despite the obvious language and cultural differences between them, Stacey and Goran ended up marrying and having two kids, though the reason their relationship ended is unknown.
COVID 19 is no longer the worst thing to come out of 2020.#DarcyAndStacey #90DayFiance pic.twitter.com/PZKEl6evd5

— Andrew Grose (@GroseAndrew) August 25, 2020
Goran is now a professional soccer coach and his work is well appreciated. He was even inducted into the Connecticut Soccer Hall of Fame in 2020. Goran is nowadays married to a woman named Christine Zglobicki, but it's unknown if they have kids together.
Though Stacey and Goran's relationship ended, it seemed a good love story while it lasted. Most importantly, it's also obvious her liking for foreign men started long before appearing on TV.
Florian's Weird Cheating Story
Compared to her twin Darcey's tumultuous love life, it always seemed that Stacey Silva was the lucky one in the love department. Albeit it's fair to say people made wrong assumptions in her case as well.
At first nothing seemed out of place with her long-time Albanian boyfriend Florian Sukaj, that is until in 2019 Stacey discovered he had been unfaithful to her with a model named Shanti Zohra.
One of the most unfortunate details about the allegedly infidelity, is that Stacey was the one who introduced Shanti to Florian. What's even worse, shortly before Stacey knew she was the woman he had been cheating on her with, Shanti was the Silva twin's confidant when the couple experienced several problems.
Fast forward to 2020, Stacey forgave Florian for his infidelity and married him. Nonetheless, other hurtful facts were uncovered later. Even though Florian had told Stacey he had only kissed the other woman, this was vehemently denied by Shanti, who talked with Stacey in a "Darcey and Stacey"s episode and assured her that the relationship with Florian had been very intimate and mutual.
Who's lying and who's saying the truth? That's something only time will tell, but for now it seems it's not an easy situation for Stacey.
Another woman? Suspicion grows when Stacey confronts Florian over a compromising video…starting NOW on #DarceyAndStacey.

Posted by TLC on Sunday, September 20, 2020
Their Brand Existed Long Before The Show
The main attractive point of "Darcey and Stacey" as a show, is the considerable level of amusement and drama it brings its audience. Though besides that, it has also given the Silva twins the opportunity to gain quick and wide notability in the entertainment industry, something they had been trying to do long before appearing in "90 Day Fiancé".
While it's unknown how much money Darcey and Stacey Silva earn with the show, fame is truly the most profitable thing they have gotten out of it. It even allowed them to promote their businesses, including their brand House of Eleven.
Though it's unclear when exactly the brand was founded, it apparently was well established long before the sisters became reality stars. Specialized in sporty and comfortable clothes, House of Eleven has been worn by big names in the entertainment industry such as Demi Lovato and Jessica Alba.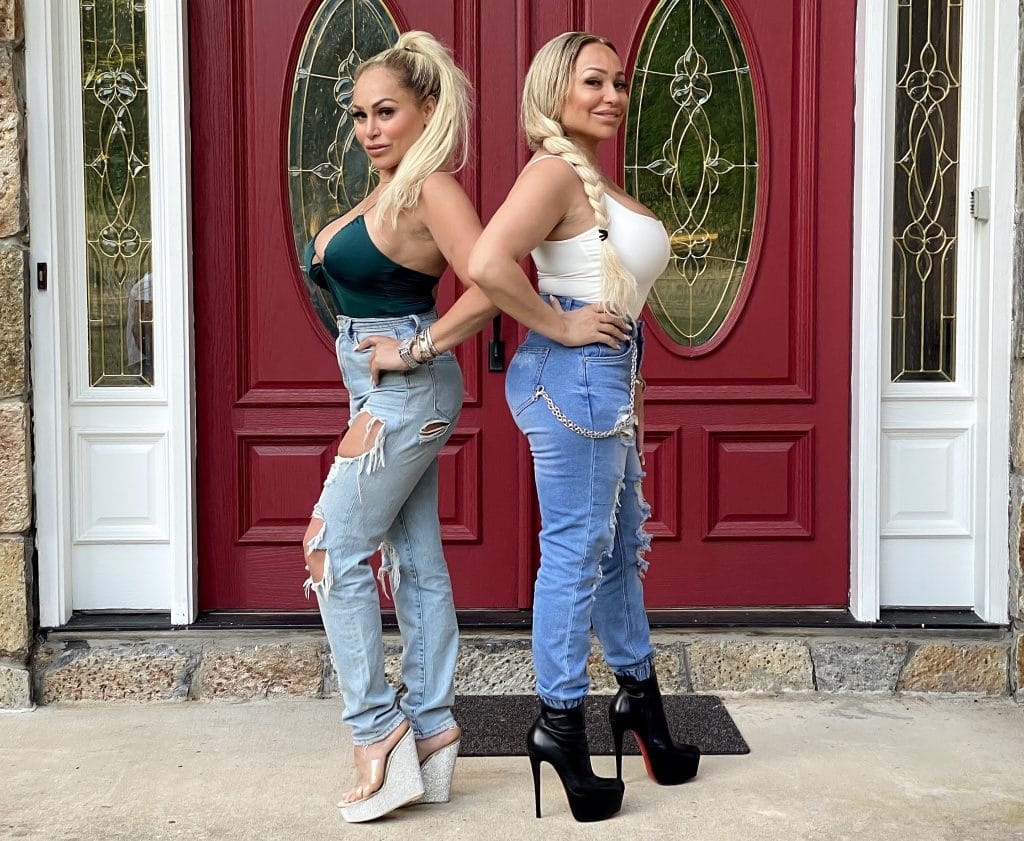 In an interview with Yahoo! Sports, Darcey affirmed the brand was considered a "high-end tier brand" and was 'loved by celebrities'.
Even if House of Eleven existed long before the Silva twins became internationally known, it's obvious the free publicity the sisters give it in their show has been quite positive for the business.
The Twins' Several Tributes To Their Brother
It's already a well known fact that Stacey and Darcey Silva's younger brother Michael passed away of cancer in 1998. By the time of his death, Michael was only 27 years old, was studying to become a police officer and was engaged. Though he sadly couldn't win his long battle with Ewing Sarcoma, his life greatly inspired his sisters in many ways.
The Silva twins always post things in his memory on their social media accounts, in addition to visiting his grave and sharing his story on "90 Day Fiancé".
In 2019 the sisters also released a song entitled "Always In My Heart" in his memory, though the song's official YouTube video was heavily criticized for including several pictures of the Silva twins and not of their brother, which was something considered unrespectful by many.
Their fashion brand House of Eleven was also named in memory of Michael, as the sisters consider the number eleven is representative of him: 'He was born on 11 May and died on 11 July. So that's where the number 11 comes, like 11-11 on the clock – manifesting your power and owning the things that you do,' told Darcey to Channel24.
Stacey Has Vitiligo
Confidence is one of the most outstanding characteristics about the Silva twins. In Stacey's case however, the path to become a woman with an enviable self esteem has taken a long time and effort.
The principal hindrance to Stacey's self-confidence is her vitiligo, a condition that affects the pigmentation of the skin.
Following Stacey's declarations during an episode of "Darcey and Stacey", she was first diagnosed with this disease when she was a child and clear patches of skin started appearing on her skin, including her face. Specifically, she affirms one of these aforementioned patches in a triangle shape appeared over her eyebrow and gained her the cruel nickname of "the Bermuda triangle" in school.
While Darcey's incredible support as a bully fighter incredibly helped her sister, Stacey has also pointed out that all the women of her family have inspired her to accept her physical flaws.
Working really hard in becoming self confident really turned out well for Stacey, even leading her to appear barefaced on makeup tutorials proudly showing her condition: 'I forget that I have vitiligo, but it's made me who I am. It's made me a stronger woman and I embrace it now,' she told ETOnline.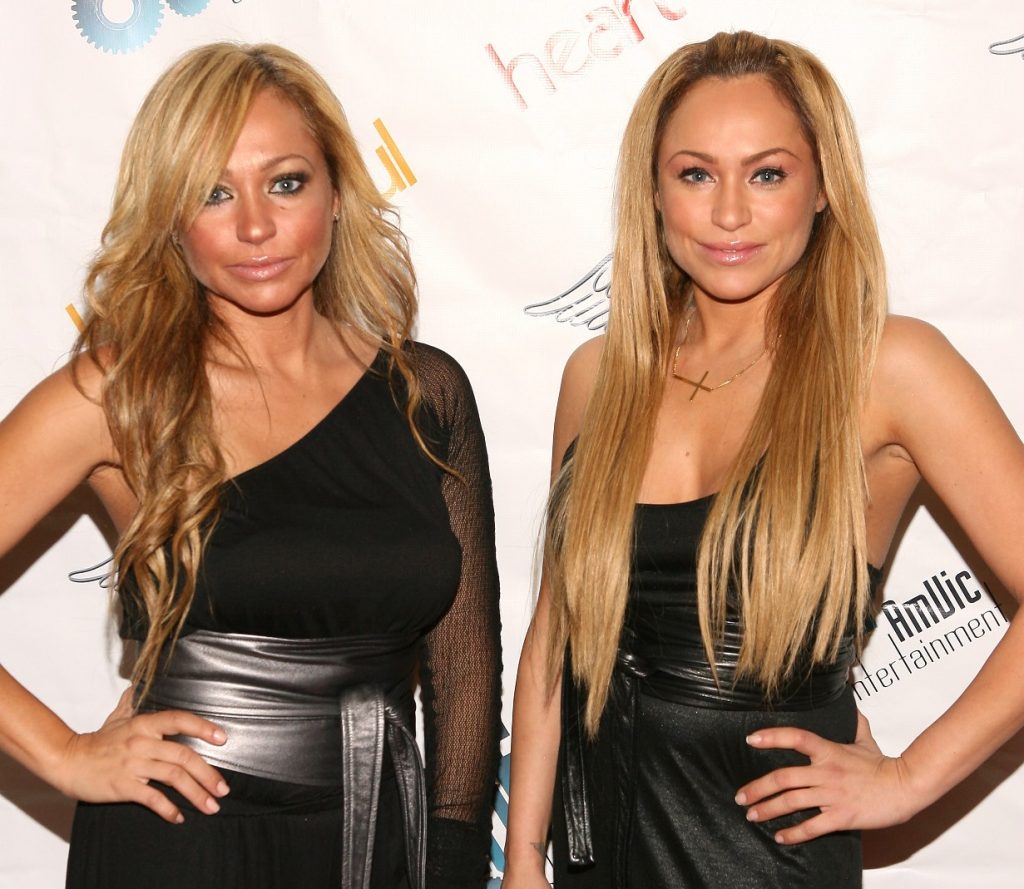 Darcey Bought Her Own Engagement Ring
Is Darcey Silva's love life improving for the better? That's what seemed to be happening during "Darcey and Stacey"s first season, as her boyfriend-turned-fiancé Georgi Rusev proposed to her and without a doubt, she said 'yes!'.
Things were seemingly going really well for the couple. However, nothing ever escapes the watchful and critical eyes of fans. Not even rings!
Apparently, the engagement ring her Bulgarian fiancé gave her was bought by herself, as the piece of jewelry is very similar to one listed on her fashion brand House of Eleven website as "Promise ring". The design of the jewelry piece is described on the online shop as 'inspired' by the twins' own engagement rings, though that unfortunately raises more questions about the ring Georgi gave her.
The possibility of Darcey buying her engagement ring from her own shop awakened several negative comments, as viewers of the show described the stunt as 'cheap' and judged the authenticity of the compromise and Georgi's real intentions.
Is this Darcey's strategy to promote her own brand? That's unknown for now, though unfortunately people might not get the answers they search for as Darcey and Georgi apparently broke up not long after the series' first season ended.
The Twins Had A Production Company
While it's unknown when exactly Stacey and Darcey grew interested in becoming producers, the twins always had a strong interest in doing great things for the entertainment world. That same motivation is what led Darcey to attend the New York-based Lee Strasberg Theatre and Film Institute, from where she graduated with an Acting degree. Thus it's obvious she knows a thing or two about the field.
Darcey and Stacey started their own producing company Eleventh Entertainment with their father Mike Silva. Through the company, they produced a film entitled "White T" in 2013, which was followed by the movie "Soul Ties" in 2015.
Eleventh Entertainment also allowed the twins to try their look in music. Not only they can be heard in the original soundtrack of "White T", but also released the song "Lock Your Number". After that the company has stayed inactive, unfortunately.
While the Silva sisters didn't have much luck in their facet as producers, they weren't deterred by misfortune and kept trying to find their place doing what they love. That being said, resilience is also something the Silva twins apply in their dating life and while it's obvious that's one of the main reasons they're so strongly criticized, it's undeniable that's what has helped them to become very memorable reality personalities and ultimately achieve their goals.