• Teen Mom is a highly successful spin-off from the 2009 docu-series 16 and Pregnant.
• Amber Portwood was charged with domestic violence and authorities found cocaine and marijuana in her house.
• The show is more popular in rural areas and many people criticized it for only featuring white women.
• Farrah Abraham released an x-rated video and became an entrepreneur, singer and influencer.
• Maci Bookout was accused of clickbaiting her followers and Catelynn Lowell has suffered two miscarriages.
Parenthood is hard enough for a lot of people, but giving birth while still in your teens can be a situation almost unbearable.
While it might be obvious, MTV clearly knows that the teenage pregnancy topic awakens people's curiosity. That's why the network didn't hesitate to produce "Teen Mom" as a spin-off show from the highly successful 2009 docu-series "16 and Pregnant".
If you have watched at least a little of the show, you might already know what it's about. However, regardless of the family problems, dealing with adoption, legal issues, drugs and drama in general, there's still a lot to know about this controversial series.
Let's sit and enjoy these facts which you probably didn't know about "Teen Mom"!
What Was Found In Amber Portwood's House
It's not a secret that the first season's mom, Amber Portwood's path into parenthood wasn't easy.
Between leaving high school prematurely and giving birth at 18 years of age, Amber had a fair share of difficult experiences already.
There's more than just that though. Amber has been charged with domestic violence several times. The first of these episodes known to the general public happened in 2010, when on two occasions she repeatedly beat her then-fiancé Gary Shirley, who is also the father of her daughter Leah.
Shockingly, MTV crew recorded this but didn't report it to police, despite the fact that Amber committed these abuses in front of her child, which represents a serious criminal offence. After the "Teen Mom" episode was aired, concerned viewers did report it to police, which prompted an investigation, and led to Amber's apartment being searched by authorities, finding evidence not publicly revealed at the time.
In November 2010, Amber was charged with three counts of domestic abuse, then in late 2011, she was arrested again for breaching her probation's conditions, including failing to attend a rehab program. What many people didn't know was that Amber had been addicted to drugs for a long time and the findings in her apartment during her first arrest turned out to be cocaine and marijuana. She was given a five-year sentence for this in early 2012.
It's Popular In Rural Areas
"Teen Mom" is one of the most watched MTV shows, thus no one is surprised that it's been renewed by the network several times in the last decade. Even during its premiere in June 2009, "Teen Mom" had over 2.1 million viewers, surpassing the network's previous premiere audience records.
Who watches the show? As expected, the show attracts women the most. Following a report by the New York Times, "Teen Mom" and its predecessor – "16 and Pregnant" – is particularly favored by teenagers up to middle-aged women.
Although it's harder to know what the international audience for "Teen Mom" is, in the US the popularity map is well defined. The show is less watched in cities such as New York, while it's more popular in rural states.
Despite the show's continued popularity, "Teen Mom" has been strongly criticized for featuring mostly white women in it, which is something considered not being well adjusted to reality. These critiques are backed by population studies and statistics, which have shown that the percentage of teenage pregnancies in white women was low when compared to other ethnicities in the US.
Farrah Abraham's Video Wasn't Leaked, Apparently
If you have been following "Teen Mom" closely, you surely remember Farrah Abraham for various reasons. First of all, ever since her first appearance in "16 And Pregnant" and subsequently in "Teen Mom", Farrah has been sincere about her modeling aspirations, which were put on hold for a while after she became a mother.
In addition, her sad life story is unforgettable as well. Her former boyfriend Derek Underwood died in a car accident shortly before the birth of their daughter Sophia Laurent.
Not everything in Farrah's life is a tragedy though, and she surely knows a good job opportunity when she sees it. That's the reason in 2013 she decided to record an x-rated video with the porn star James Deen.
Though the video was allegedly "leaked" at first, a month later it was reported that she sold it to Vivid Entertainment, which marketed the video as homemade despite the fact the movie was notably professionally produced.
The way it was filmed and having a professional actor in it contradicts Farrah's initial claims of having recorded it for personal entertainment. However, whether or not her words hold any truth, it can be said that the video had a positive effect on her career, and is the reason she can now list acting as one of her professional skills.
It Was Renamed For A Not That Obvious Reason
Many fans of "16 And Pregnant" and its various spin-offs were left heartbroken, when in 2012 "Teen Mom" ceased production following Amber Portwood's arrest.
Knowing fans still wanted to see more, and so in 2016 MTV decided to produce the follow-up show "Teen Mom OG", although even if many people were happy to see the young moms on TV again, the acronym OG came across as unclear for some. The meaning of it is not that hard to guess, though – it stands for 'original girls', as the show includes only the girls from the first season.
That seemed alright, except for the fact that the production team wasn't initially going to include the original mom Farrah Abraham, after her x-rated video was released. They later decided to include her, though Abraham was soon fired from the show for her continued involvement with the adult entertainment industry.
What followed were a series of dubious decisions. In 2017, the TV host Bristol Palin joined as Abraham's replacement, causing an uproar of negative comments as she wasn't in the original show. In 2018 Cheyenne Floyd joined the show only to also be criticized, though this time it wasn't because she was new but because she wasn't even a teen mom; actually, she gave birth for the first time at 25.
Farrah Abraham's Multiple Careers
Besides her well-known x-rated deeds, Farrah Abraham's strong personality and excessive and eye catching lifestyle makes her one of the most recognizable faces of "Teen Mom". That isn't enough for Farrah, though. Her desire to become someone big in the entertainment industry has led her to try her luck in a variety of fields.
After her successful adventure as an adult actress, in 2012 she debuted as a singer with her first and only album "My Teenage Dream Ended", and the following song "Blowin".
Both works received unfavorable reviews, and Farrah affirmed she didn't consider music as her career. Despite that, Farrah has been releasing music actively through the years – her most recent work was a cover of the Christmas song "Jingle Bell Rock" in late 2020.
Farrah's career as an entrepreneur is notable as well, though not for her achievements but for her perseverance. Her first business was the sauce brand Mom and Me launched in 2012, followed by the ice-cream restaurant Froco in 2014. Then she opened the shops Furnished by Farrah and The Sophia Laurent Children's Boutique, though these businesses were unfortunately closed in 2018.
Nowadays she's mostly successful as an influencer, obtaining her principal income from the paid promotions she undertakes on her social media.
Maci Bookout's Clickbaiting Strategies
Maci Bookout took people's attention in 2008, when she first appeared in "16 And Pregnant" with her then boyfriend Ryan Edwards, the father of her first son. The relationship between them ended in 2010, after which their relationship became rough, to the point in 2018 when Maci filed for a restraining order against Edwards, because of his threatening behaviour.
Fortunately not everything is bad for Maci. In 2012 she started dating the racer Taylor Mckinney, with whom she welcomed a daughter in 2015. The pair tied the knot in October 2016, shortly after their first son together was born.
Maci and Taylor marriage seemed to be going well for several years, until rumors about their upcoming separation started circulating on the internet in December 2020. Though their supposed separation is reportedly false, Maci started posting false links to news related to her rumored divorce on her social media.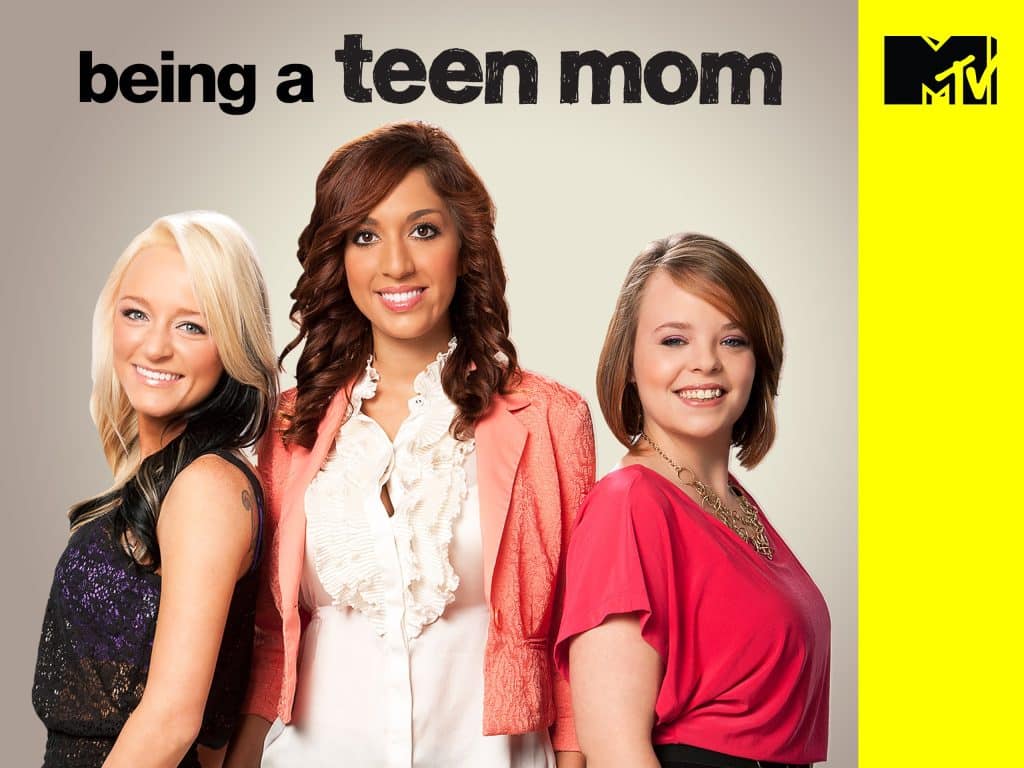 Her actions instantly generated negative comments from fans, who criticized her for trying to earn easy money out of her family's misfortunes
If she has earned something from her clickbaiting stunt is unknown, though it's undeniable that Maci is well aware she has people's interest in the palms of her hands.
Catelynn Lowell's Has Suffered Two Miscarriages
Although Catelynn's is notably the luckiest girl in "Teen Mom" when it comes to love life, her path into motherhood has been marked by a couple of painful moments.
Many fans of "16 And Pregnant" night remember her for giving up her first daughter, Carly for adoption. Though the little girl was given to a loving family, it's undeniable that the separation was hard for Catelynn and her then-boyfriend Tyler Baltierra. Luckily for the couple, their relationship prospered and matured; in 2015 they welcomed their second daughter together named Novalee Reign, and married shortly afterwards.
However, in 2017 Catelynn announced that she was attending therapy to treat her prolonged depression, later in 2018 revealed to be partially caused by a miscarriage she suffered the previous year.
In March 2019 Catelynn gave birth to her third daughter Vaeda Luma and everything was going well for the family once again, though unfortunately Catelynn suffered a second miscarriage in December 2020. As a way to cope with her mourning, she had an angel-shaped tattoo to help her to cope, though in the midst of her loss, she was heavily criticized for allegedly clickbaiting her followers into reading false articles about her situation.
MTV Crew Is Hands Tied
Have you wondered why you see dangerous or violent situations on TV, and no one seems to do anything about it? The answer might not be as obvious as you think.
Though it's a well-known fact that reality TV is about showing everything view-worthy, excessive drama can either make people cringe or worry – when it comes to the latter category, "Teen Mom" easily qualifies. Amber Portwood's actions is a case in point.
Although this is surprising, it comes as expected for those who know reality shows' camera crews are not allowed to intervene in those kinds of situations. However, the production team is obligated to report incidents when the domestic abuse happens in front of a minor, which obviously MTV didn't do in Amber's case.
Even if the situation was terrible, what happened with Amber Portwood in "Teen Mom" sets an example of what other similar shows should do to prevent problems with police, and also tp help victims.
Bristol Palin's Exorbitant Salary
Inviting TV host Bristol Palin to join "Teen Mom OG" after Farrah Abraham's exit wasn't necessarily a decision welcomed by fans of the series, as she didn't fit the 'original girl' premise of the show.
Bristol Palin Feels 'Sick' Over 7.0 Alaska Earthquake After Mom Reveals Family Home Is Damaged #BristolPalin #hollywoodbeach #HollywoodWalkOfFame pic.twitter.com/0rvj0Nwwwe

— Cold Ttigers (@coldtiger15) December 1, 2018
However, Bristol wasn't too preoccupied by the negative comments she received, considering that her salary for being featured in the series was enormous, to not worry about anything else.
Reportedly, she was offered $250,000 for her first season in the series, and was promised  increase in the following years. Interestingly enough, Palin accepted MTV's  conditions, despite the fact she had apparently expected to be paid at least $500,000.
Many might think MTV's decision to pay so much to someone new in the series was risky, but Palin was apparently worth it, and somehow they thought she could fit well in Farrah's spot as "Teen Mom OG"s celebrity. Unluckily for MTV, their investment didn't pay off, and Palin left after only one season. She affirmed money 'didn't impress' her, as the show was taking away her peace and unfairly portraying her.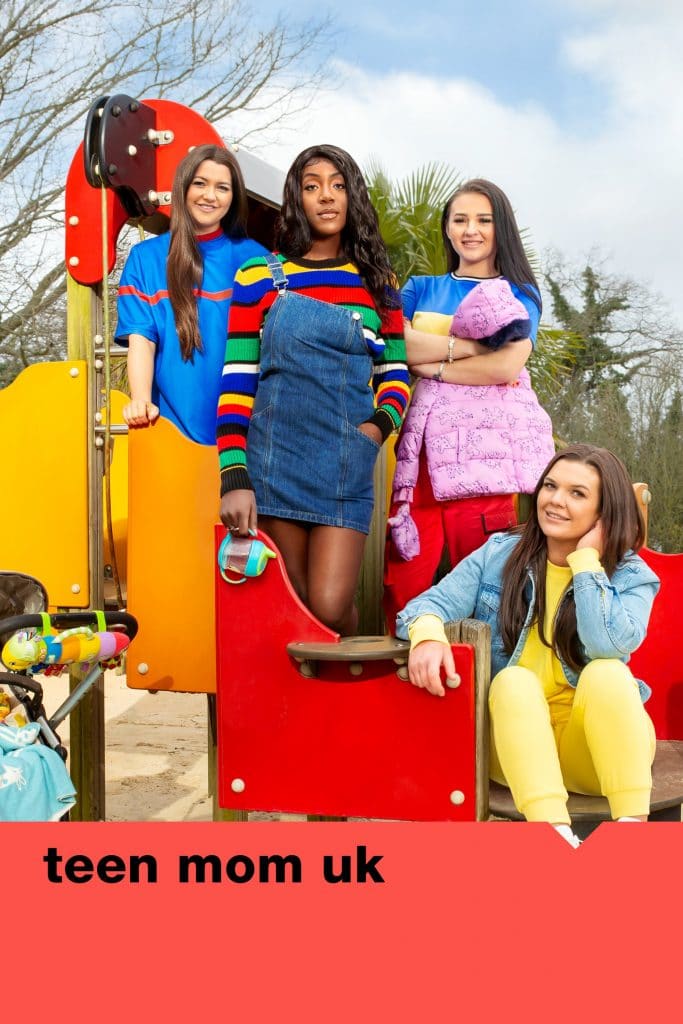 It Was Supposed To Be A Filler Series
As every good fan knows, before "Teen Mom" there was "16 And Pregnant". However, less known is the fact that it wasn't supposed to become a long-term show.
What happened then? The success the series achieved was incredible, even for a well-known network such as MTV. More interesting is the way viewers became so invested in the moms' stories, to the point it was only natural to produce spin-off shows.
Although "Teen Mom" and the rest of the franchise's shows are meant for family audiences, what initially made it attractive to people was the way the young moms' struggles were relatable, and real for people of all ages.
It's unknown if the show will end soon or evolve into something else, but these moms' stories and families will surely remain in many people's memories for years to come.