• Chantal's brother River is a singer
• Chantal and Pedro have put off having kids for the time being
• They earn a good amount from their show
• Drama is expected from their show
• Pedro's sister Nicole is controversial and tried her luck in a beauty pageant
Chantel and Pedro Jimeno's marriage is not like any other. Besides the problem of being an inter-cultural couple, the Jimeno's also have to deal with family feuds, fights, jealousy and even scam rumors.
With so many problems, how do Chantel and Pedro manage to keep their relationship in place? Or is their marriage crumbling? There are still many unanswered questions when it comes to this couple, though it's undeniable that their controversial relationship is the reason viewers have been tuning in to "The Family Chantel" for two seasons.
Do you want to know more about them? Keep with us to discover hitherto unknown facts about "The Family Chantel".
Chantal's Brother Is A Singer
Very well known is the fact that Chantel's family has always been wary of Pedro's intentions, and Chantel's younger brother, River Everett is no different.
River is not afraid of showing his dislike for his brother-in-law, something which was often demonstrated when a fight between them men unfolded during a family dinner showcased in "The Family Chantel"s prequel show "90 Days Fiancé". Although at the time the fight between Pedro and River raised eyebrows everywhere, nowadays they are somewhat friendlier with each other.
Not very interested in his family's drama, River keeps to himself mostly, and prefers to focus on his music projects. Under the artistic name Riverknight, in September 2019 the younger Everett brother made his debut as a singer with the song "Anna Mae", followed in 2020 by other songs such as "Got it" and "Cupid's Trilogy", which achieved considerable success on the indie music scene.
However, will River ever successfully separate his career from his family's controversies? The answer is still uncertain as only time will tell, but for now, self-promoting his music through his Instagram account is slowly opening doors for River's career.
Kids Are Coming, But Not Yet!
Chantel and Pedro Jimeno have been publicly judged not only for the circumstances of their engagement and subsequent marriage, but also for the tumultuous relationship with their in-laws. Besides that, the couple is also questioned by the media about less grim but just as serious topics such as children, and whether or not they plan to have any.
Just as the couple told US Magazine in late 2020, their plans of becoming parents have been put on hold for an indefinite period. On Chantel's part, she recently graduated from Nursing School, and plans on pursuing a Master's degree sometime in the near future.
While Pedro's career plans are unknown, his reason to refrain from becoming a father is related to his actual inability to financially provide for a family of his own. It also seems that Pedro has mixed feelings about parenthood and what it entails, as he doesn't want to make the same mistakes of his absent father.
Of course, Chantel and Pedro's reasons to wait longer to have kids are legitimate, though for now their relationship with their in-laws is understandably overwhelming enough for them to not even consider having their own family.
They Earn Quite A Lot
Appearing in a reality TV show means sacrificing a lot of your privacy for the sake of ratings and fame. Nevertheless, not everything is bad in this industry, especially money-wise. The production process, camera work and locations are especially low-cost for reality shows, leading to a win-win situation as networks don't have to invest too much to obtain high earnings.
Then, salaries in this industry are also very generous at times. Though there are a handful of celebrities who can win millions of dollars per show season, less well-known reality TV stars can still attract $500 per chapter on the low end, according to a Business Insider report.
While the exact amount of Chantel and Pedro's earnings from the show is undisclosed, it has been revealed that they earned $1,000 per episode for their appearances in "90 Day Fiancé". Considering that their own show "The Family Chantel" is exceedingly successful, their earnings are estimated by sources to be around $50,000 per season.
Even if these salaries won't make them millionaires, the fame the Jimeno's have obtained through the show has landed them several paid promotions on their social media. In Chantel's case, she has gained certain fame as an influencer for having over 700,000 followers on Instagram, something which has landed her several sponsorships and paid promotions.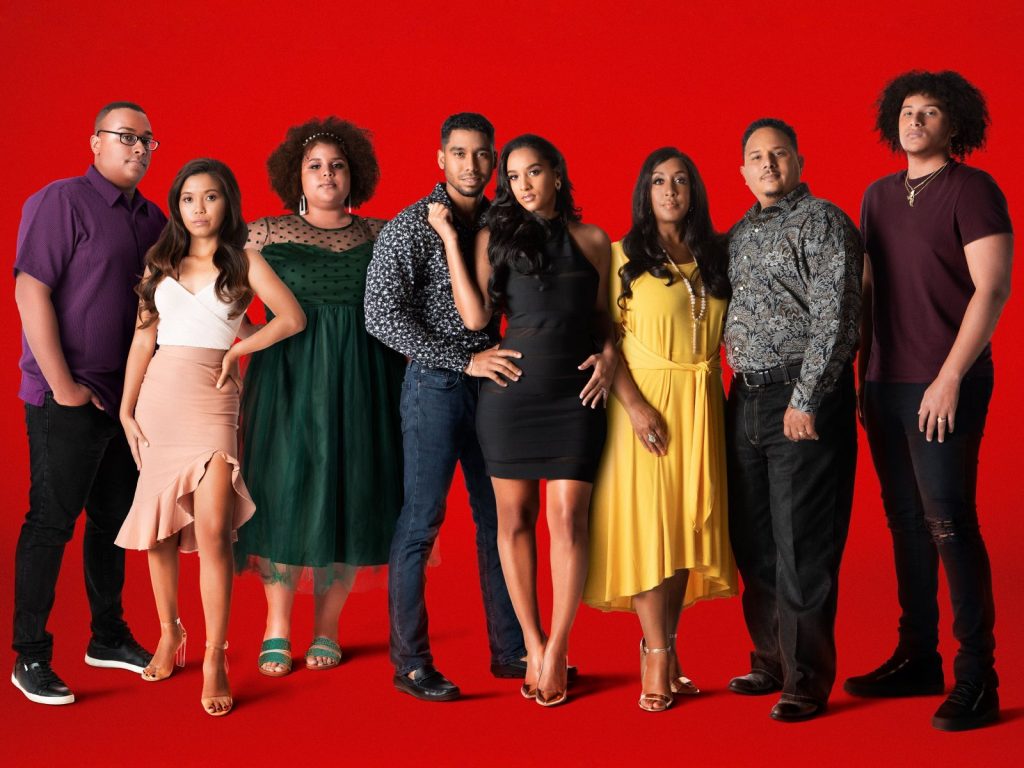 Drama Is Nothing Out Of The Ordinary
It's not a secret that the dramatic situations in "The Family Chantel" can be overwhelming at times, causing controversy not only for the problems between the Jimeno-Everett clan, but for the apparently negative way the families' dynamics are portrayed in it.
Whether the Everetts are accusing Pedro of tricking Chantel into marrying him, or is about Nicole Jimeno's hatred towards her sister-in-law, it's undeniable that the show has a lot of potential to attract harsh criticism, to the point that people have gone so far as to assume that situations in it are scripted.
Is "The Family Chantel" staged then? There's no way to confirm or deny that accusation just yet, but the constant rumors and viewers' doubts about her family's show have led Chantel to openly address these issues.
In an interview with The Associated Press, Chantel affirmed that having family-related problems wasn't something to be ashamed of, also attesting that the program is meant to show real people's struggles, and not to sugar-coat them.
Even if her words might not disperse the negative reviews, it's worth noting that at the end of the day, drama is the charm of "The Family Chantel", and what ultimately captivates its audience.
Pedro's Family Business Isn't What You Think It Is
If you have been following the Jimeno's love story since the beginning, you may remember when in an episode of the prequel show "90 Day Fiancé", Chantel's mother Karen Everett accused Pedro's mother of 'grooming' her son into tricking women, in order to obtain American nationality.
Pedro just moved up to "hijo" status???
#thefamilychantel #FamilyChantel pic.twitter.com/AG2phMkSgK

— SarreaRea (@SarreaRea) December 8, 2020
As expected, the Everett matriarch's serious allegations caused controversy, and increased the already long record of (potential) scandals the couple already had at the time. Karen however didn't retract off her words, and even affirmed that her daughter's mother-in-law Lidia had a firm of lawyers dedicated to giving immigration advice to non-Americans interested in staying in the US.
Were Karen's claims true though? Fans were curious about this issue as well, ultimately leading a group of Reddit users to dig into the depths of the internet until they found Lidia Jimeno's defunct professional website.
What they found is not incriminatory at all. Although Lidia's business indeed offered legal services, it was mostly focused on advising people on divorce, companies' establishments, and contracts.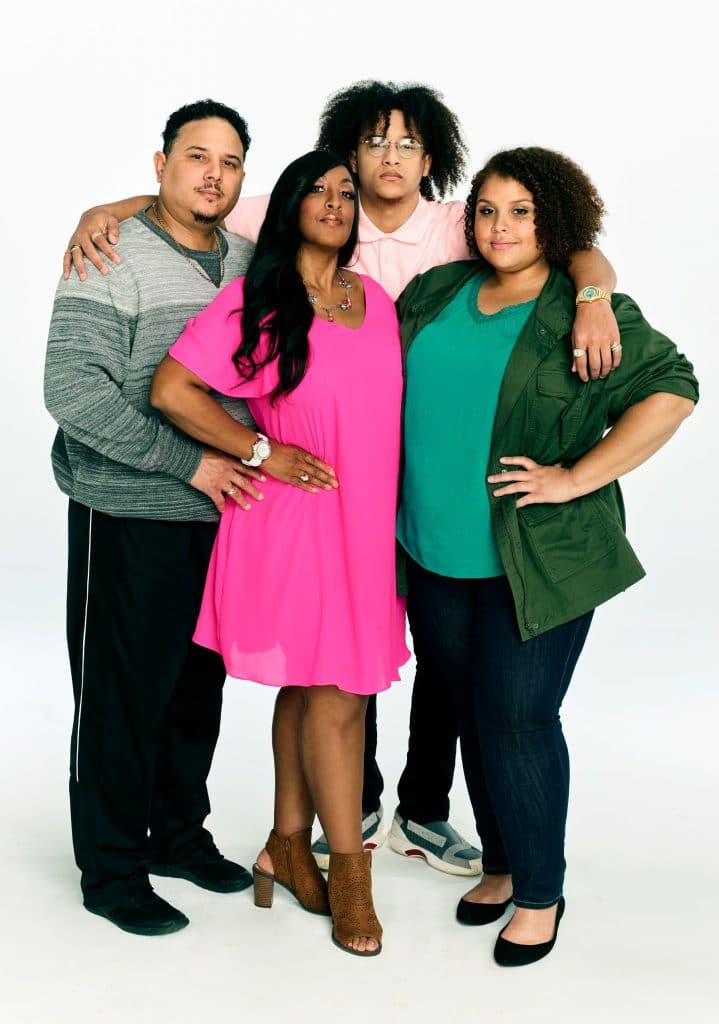 Though discovering these details straight away refuted Karen's affirmations about Pedro and his family, it unfortunately damaged Lidia's professional image in an unfair way.
Pedro's Sister Past
Pedro's sister Nicole is undeniably one of the most controversial members of "The Family Chantel", due to her eccentric attitude and ability to into create problems for other people.
Nicole is widely disliked by Chantel and her family for various reasons, and while the animosity steaming-off her brother's family-in-law towards her might seem excessive at times, Nicole's hasn't been necessarily kind towards the Everett clan either.
Despite her problematic personality and flaws, Nicole isn't deterred by what anyone else thinks of her. Her enviable confidence is also a positive trait which led her to try her luck in a beauty pageant.
Nicole represented the Valverde province in 2016's Miss Earth Dominican Republic contest. She was crowned the winner, subsequently gaining the right to represent her country in that year's Miss Earth, a beauty pageant contest celebrated in Manila, Philippines.
During her promotional video for said international competition, Nicole introduced herself as a 'proud representative' of her nation and an 'ecologic ambassador'. However, her efforts were unfortunately wasted when she was unplaced during the contest's first elimination round.
Whilst she couldn't obtain the Miss Earth crown, Nicole isn't easily defeated, and is most-likely still trying to make her career as a model thrive.
How They Kept Their Marriage Together
The love story of Chantel and Pedro is nothing sort of conventional. They met during her vacation in the Dominican Republic, and though she returned to the US afterwards, the distance wasn't enough to separate them.
Although for years they maintained a long-distance relationship, the cultural differences and lack of knowledge of each other's languages made everything more complicated at times.
Whilst the couple ultimately overcame these barriers, that was just a small problem of the many that awaited them in the future. As is well known, the over protectiveness and interference of their respective families' in their relationship had an obvious negative effect on them, to the point that they sought out professional help for their marriage: 'We are still working on trying to keep things between Pedro and I, and not letting the outside world affect us', Chantel told Hollywood Life in 2019.
Though it's unknown if nowadays they're still attending counseling to solve their issues, the positive effect it had on them is noticeable for the way their relationship seems to have improved in "The Family Chantel".
The Rumors About Chantel
Being in the entertainment industry inevitably exposes you to the judgemental opinions of the media and people in general. Whilst that doesn't seem to be a problem for many celebrities, sometimes it can understandably be bothersome.
As any other reality stars, everyday Chantel faces criticism about her. One of the most recurrent rumors is about how her name is fake and she's actually named CeAir. People who favor this idea argue that it makes sense for her to have a nature-related name such as her sibling River and Winter have. The theory is still unconfirmed, though.
While Chantel's fake name rumor has been going around for years, malicious comments regarding her body and her alleged plastic surgery have caused uproar more recently.
However, these gossips have been addressed by Chantel. On an Instagram post of 2020, she posted a picture of herself from 2009 next to a more recent one, to demonstrate that her proportions haven't changed in the slightest, except for gaining weight. Of course, coming forward to defend herself didn't sit well with her detractors, but fortunately refuted the negative critiques about her body once and for all.
Chantel Was A "90 Day Fiancé" Fan For Years
Many people dream of appearing in their favorite TV show, but only a handful of people are able to achieve such a feat. This is Chantel's case, who was a loyal "90 Day Fiancé" viewer from its premiere in 2014, according to an interview with The Chicago Tribune in 2019. She confessed that prior to being cast in the program, she had thought her relationship with Pedro would never have such serious problems as the couples depicted in the show had.
Fast forward a couple years, and Chantel and Pedro were cast to appear in "90 Day Fiancé"s fourth season, after secretly becoming engaged. As expected, Chantel's idea of showing off how solid her relationship was didn't work well; problems between them started when her family discovered her compromise with Pedro, who had travelled to the US with a K-1 visa and the intention of marrying her within a three-month span.
Nevertheless, as the couple gained popularity, TLC decided to showcase them in the spin-off "Happily Ever After?" and they were subsequently given their own show "The Family Chantel".
Despite how far they have come, Chantel and Pedro's love story hasn't been an easy one. However, the hardships they have gone through have fortunately taught them valuable life lessons, and as far as can be judged, have brought them closer together.