• 'The World's Strongest Man In History' premiered in July 2019 and stars Eddie Hall, Nick Best, Robert Oberst, and Brian Shaw.
• The first season of the show consisted of seven episodes and featured feats from Viking traditions to American Civil War re-enactments.
• Eddie Hall is the current deadlift record holder, and Brian Shaw is the first man to hold both World's Strongest Man and Arnold's Strongman Classic championships.
• Robert Oberst is a professional strongman and has achieved his personal best ranking of 8th in the World's Strongest Man contest.
• Nick Best is the oldest competitor and achieved his personal best ranking of 6th in the World's Strongest Man contest in 2017.
'The World's Strongest Man In History' is one of History Channel's latest editions to its program schedule, which premiered in July 2019, and to date has aired for one season. The show follows the journey of four strongmen as they reveal apparently impossible acts of strength in recorded history.
Along the way, the four participants also compete against each other, hoping to determine who the modern 'world's strongest man' really is. Throughout the competition, the strongmen re-enact some of the feats required of men from past eras, trying to duplicate the strong acts reputedly performed by figures in history.
The first season of 'The World's Strongest Man In History' consists of seven episodes. Throughout the debut season, the participants competed in everything from Viking traditions to Scottish Highland Games. They also relived the history of the American Civil War, while attempting the astounding acts of Peter Francisco.
The show stars Eddie Hall, Nick Best, Robert Oberst, and Brian Shaw, all became finalists in the World's Strongest Man competition, and hold various records in weightlifting. Since the show has only just started, there aren't many secrets to discover about the series yet, however, the show undoubtedly pricks the interest of both geeks and jocks, since it's not only packed with astounding feats of athleticism, but also interesting facts about history.
The show also travels to various locations in the US and UK, but unfortunately, due to the latest global travelling restrictions, the second season of 'The World's Strongest Man In History' has suffered an indefinite delay.
Regardless, based on the popularity of the show, a second season still seems possible, and fans can look forward to enjoying another instalment, hopefully in the not too distant future.
Eddie Hall's Historic Accomplishments
Edward Stephen Hall, known professionally as Eddie Hall or 'The Beast', is a former British strongman.  He rose to prominence after achieving multiple wins in the English and UK strongman competitions, and won the title of World's Strongest Man in the 2017 championship.
Born 15 January 1988, Eddie took up bodybuilding as a teenager, and while attending high school also competed in both swimming and rugby. However, after being expelled from Clayton High School, Eddie received home tutoring, and later began working as a mechanic.
Hall started competing professionally in strongman competitions in 2010, replacing one of the competitors of England's Strongest Man, who had to forfeit because of injury. Hall made it into the finals that year, but would only win the following competition in 2011.
He is the world's current deadlift record holder, achieving an impressive 500KG (1,102lbs), which he set during the 2017 World Strong Man Championship.
Among his fellow competitors on 'The World's Strongest Man In History', Hall is the second smallest, standing 6ft 3ins (1.9m) tall, and weighing in at 355lbs (160kgs).
Apart from appearing in several specials and History Channel's latest editions, Hall also made a brief appearance as a Saxon warrior in the film 'Transformers: The Last Knight'.
The Shaw Classic
Brian Shaw is an American Strongman, and winner of the 2011, 2013, 2015 and 2016 World's Strongest Man championships. Brian, who goes by the nickname Gigantor, excelled at basketball during his early and later schooling years.
This eventually earned him a paid scholarship to attend Black Hills State University, from where he graduated with a degree in wellness management.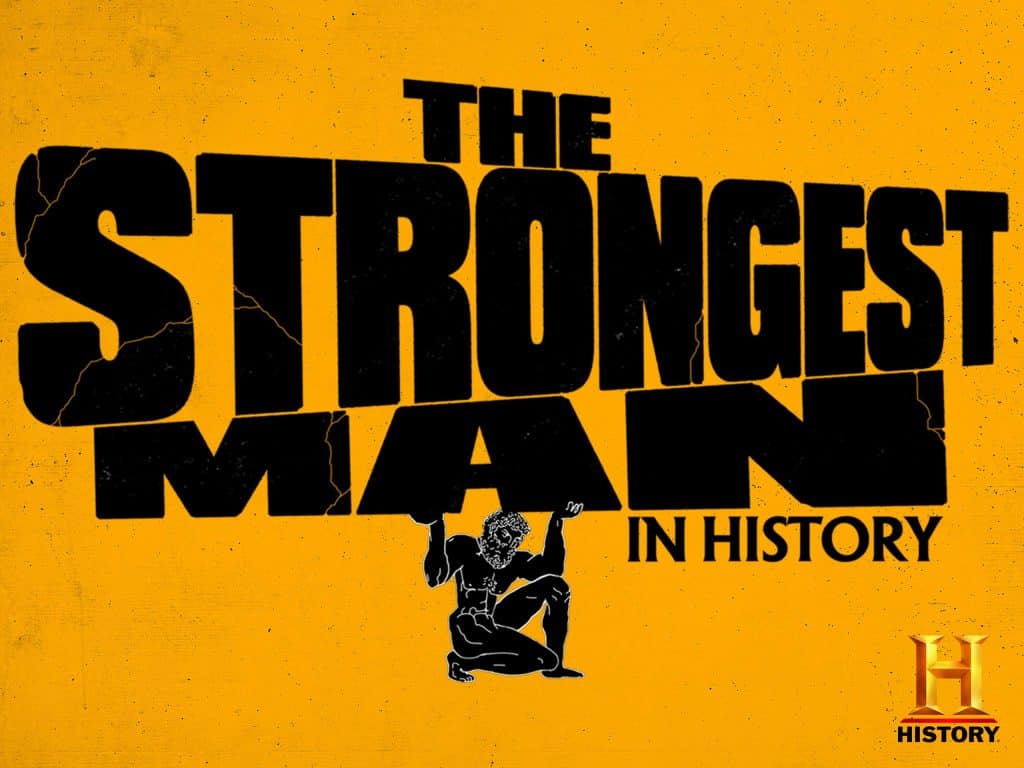 While competing in basketball, Brain developed a fascination for weight lifting, and the gym soon became his personal sanctuary where he could live out his deepest passion.
Born on 26 February 1982, in Fort Lupton, Colorado, to a family of exceptional height, Brian's brute strength and size was hardly anything unique. Without any prior coaching or teaching, Brian began competing in Strongman competitions, and won his first championship at the Denver Strongman contest in 2005.
In 2011, Brian became the first man to hold both the World's Strongest Man championship – his first since he started competing internationally in 2008 – and Arnold's Strongman Classic championship.
To prove that he is simply the best, Shaw repeated his dual success in 2016.
Aside from being a star on 'The World's Strongest Man In History', Shaw is also a famous YouTuber. Most of his YouTube content, found at ShawStrength, consists of work-out advice and routines, strength challenges, and eating competitions. Eddie Hall also makes frequent appearances on Shaw's YouTube channel.
In December of 2020, Shaw hosted his own strongman competition, called the Shaw Classic, which he supported with GoFundMe donations. However, after winning his own competition, Shaw forfeited the purse by splitting the money amongst the other competitors.
Shaw stands 6ft 8ins (2.03m) tall, making him the tallest competitor on the show.
1 WEEK Of TRAINING WITH LARRY WHEELS & I ATTEMPT A NEW ARM WRESTLING PR … https://t.co/RhdjQ3sZdW #WEIGHTLIFTING #OLYMPICWEIGHTLIFTING #POWERLIFTING #STRONGESTWOMAN #STRONGESTMAN#ARMWRESTLING #POWERLIFTING #BODYBUILDING #WORKOUT #TRAINING#WORLDSSTRONGESTMAN

— Henry Brown (@henryviribus) January 12, 2021
Obie One
Robert Oberst, also known as Obie, is an American professional strongman and star of 'The World's Strongest Man In History', but is yet to win a World's Strongest Man Championship. Born 20 December 1984, in Santa Cruz, California, Obie began competing professionally after receiving his Pro Card at the 2012 Dallas Europa Amateur Strongman Competition.
From a young age, Robert's lofty height drew attention, as he stood considerably taller than many of his family members. At the age of 12, Obie already stood 6ft 1in (1.85m) tall, and weighed 220lbs (100kgs), but aside from being outstanding, it also earned him a spot on the high school football team.
After matriculating from Aptos High School, Obie went on to attend Western Oregon University on a football scholarship, from where he graduated with a degree in History. After varsity, Robert attempted a career in professional football, but despite his stature and formidable strength, he never made it onto any of the teams.
While working as a nightclub bouncer, Robert's colleagues introduced him to the Strongman scene, encouraging him to both train and compete after he unofficially broke the amateur log press record during a work-out.
Four months later he earned his professional status, and ever since became a regular competitor at the World's Strongest Man contest.
In 2018 he achieved his personal best ranking, after finishing eighth in the overall competition. At a height of 6ft 7ins (2.01m), Obie is the second tallest competitor on 'The World's Strongest Man In History'.
Simply The Best
Nick Best, the final member of the show's star assembly, is an American strongman competitor. Despite not winning a title in the international contests, Nick has won several local American championships and the Jesse Marunde Invitational contest. Best also won the world champion powerlifting title in 1996 and '97, long before he gained interest in the Strongman competitions.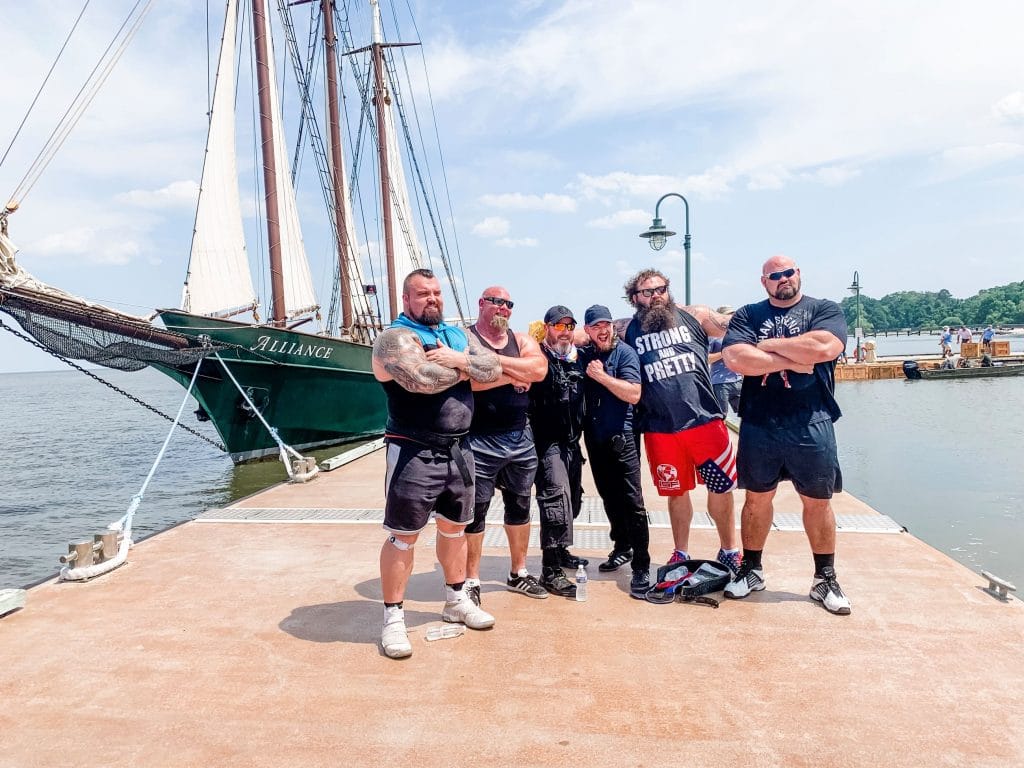 He began competing at the World's Strongest Man contests in 2010 when he also achieved his personal best ranking after finishing sixth in the overall standings. Nick has since qualified for the competition each following year, except in 2019, but only achieved ranking among the top ten again in 2017.
Best is also a regular feature at the Arnold Strongman Classic competition, Strong Man Super Series, and finished second for two consecutive years in the Giants Live contest. Born on 6 November 1968, in Las Vegas, Nevada, Best is the oldest competitor in the show, and standing 6ft 2ins (1.88m) tall, he is also the shortest contestant.
Despite his age and lack of height, Nick keeps the competition on 'The World's Strongest Man In History' tight, even beating his own personal best hip lift record during one of the contests.