• Darrell Ward was a famous star of the History Channel show "Ice Road Truckers", who died in a plane crash in 2016 at the age of 52.
• The cause of the crash was never determined and theories of environmental and mechanical failure were dismissed.
• Darrell owned his own ice trucking company, which was taken over by his son Reno after his death.
• Darrell was known for his adventurous spirit, philanthropic endeavors, and dedication to his family.
• The show "Ice Road Truckers" ended abruptly in 2017, with no official cancellation from History Channel.
It's always tragic when a TV star dies. Of course, most people might not have met these celebrities in real life, but the feeling of knowing that someone you see on TV everyday is no longer alive, can be pretty saddening.
While this description unfortunately could be applied to a long list of reality stars and actors, in this case we're referring to Darrell Ward, one of the stars of the highly successful History channel's show "Ice Road Truckers", who lost his life back in 2016 when 52 years old.
Many people who loyally followed his show wonder what happened to him, and how the life of his family and friends went on after his passing. In this vid we'll explain to you in detail everything about the unfortunate incident that led his life, his career's accomplishments and even more. So take a seat and prepare to know more about the life of one of the most memorable "Ice Road Truckers" cast members!
What Happened To Darrell Ward?
The news of Darrell Ward's death took everyone by surprise.
As one of the most famous "Ice Road Truckers" stars, and usually someone who always knew what to do in extremely dangerous situations, people somehow perceived Darrell as one of those guys who were just too tough to die.
As it happened, besides being an expert behind the wheel of a truck, Darrell was experienced with 'planes as well. However, on 28 August 2016, the Cessna 182 airplane he was co-piloting ended up crashing near an airstrip in Montana's Rock Creek, instantly killing him and his pilot Mark Melotz. Prior to it, Darrell had been visiting Dallas for a truck exhibition, and was picked up by Melotz to head out to film his new show.
Apparently, witnesses affirmed that nothing seemed out of place during the landing of the Cessna until right before the touchdown, when it suddenly took a 90° turn, tragically crashing near the Interstate 90 highway and caught  fire.
As one of the witnesses interviewed at the time said, the accident wasn't like anything he had seen before and as he perceived it, it would be hard to logically explain it.
What Actually Happened?
Darrell Ward's death naturally left everyone flabbergasted, confused and with too many open questions. Although some misconceptions surrounding the plane crash were cleared up, at the very end the U.S National Transportation Safety Board was unable to determine what caused the sudden turn of the airplane before landing.
Even if it's commonly hypothesized that the veering of the airplane was caused by an environmental factor, the truth is that official examinations couldn't determine for sure if that's true. Theories that pointed out mechanical failures as the crash's cause were dismissed too, as there were reportedly no reasons to believe the airplane had been malfunctioning.
While not having concrete answers as to what actually happened is disheartening, there are other details about the accident that offer a better insight into it. For example, it's important to point out that Darrell was the owner of the plane, having bought it less than 10 days before the crash. As well, it was believed at first that Darrell had been piloting the plane, though this assumption was proved wrong during the post-crash examinations, even regardless of the many websites that reported the news as such. As a matter of logic, it also makes more sense to assume Mark Melotz was piloting the plane, since it was him who picked-up Darrell.
Who Was The Plane's Pilot?
Considering that at first many websites reported Darrell's death in an undetailed way, it's not surprising to find out that the identity of his pilot, Mark Melotz wasn't reported in detail and even sometimes omitted.
Post show interviews yesterday. Back in Montana for a few days. Headed to Mis America Truck Show next week. pic.twitter.com/UPrpJGnyTs

— Darrell Ward (@darrellwardIRT) March 25, 2016
However, just like Darrell, Mark wasn't a person to be easily forgotten. As it turns out, besides being Darrell's long-time friend, Mark was a truck driver and a big fan of aviation as well. As his friend Eric Komberec affirmed back then, Mark had 'the bug' for flying planes, and was trying to pursue a career as a commercial pilot.
Having obtained a license for private piloting back in 2008, flying a plane was nothing new but not ordinary either for Mark. Moreover, transporting heavy loads in Alaska's ice-covered roads while facing the state's unrelenting weather was a normal occurrence for him as well, as at some point he had even owned a trucking company, which he sold in favor of working alone.
At the time of his death, Mark had recently moved out from Montana's Lake County, where he had been living for almost two decades, before buying a house in the Flathead Lake community.
Unfortunately, not a lot of information about Mark's then-current relationship status is known, but he was survived by a daughter and two grandsons.
Darrell Ward's Uncompleted Projects
Those who knew Darrel Ward personally or saw him on TV know that the late man was always up for adventures, and trying new things. That's why it doesn't come as a surprise that besides "Ice Road Truckers", Darrell had been involved with other TV projects as well.
The fateful day his life came to an end, ironically Darrell had headed to film a show about 'plane crashes and their investigation. Although there's not a lot of information about the show's concept, or even if History Channel had been involved with it in some way, it's known that his friend Eric Komberec was involved in the project and offered to host him and Mark Melotz in a house in Beaumouth, Montana during the filming.
Komberec, who also happened to witness the crash, is the Museum of Mountain Flying's manager, of which Darrell had apparently been a big fan.
Darrell Ward Ice Road Trucker knows all about uphill hauls and heavy loads in rough conditions. He's #SevereDuty, are you? http://bit.ly/SevereDutyTest

Posted by Chevron Delo on Friday, October 10, 2014
His interest in aviation ultimately led him and Komberec to join forces to create the show, which for Darrell was a way of not only accomplishing his goal of becoming involved with airplane-related things, but to help out promoting the museum. In Komberec's words, their project was 'for a good cause', and knowing Darrell's philanthropic endeavors and will to support beneficence organizations and small local businesses, his involvement with that show isn't surprising.
His Family After His Death
It's not easy to describe how hard and difficult it must have been for Darrell's family to overcome his death. Besides the suddenness of his passing, his two children were fairly young at the time of his death, and as it's apparent, they were very close to their late father.
The older of Darrell's children is Reno, who had been studying his last semester of Business at the University of Montana Western when he received the news of his father's death.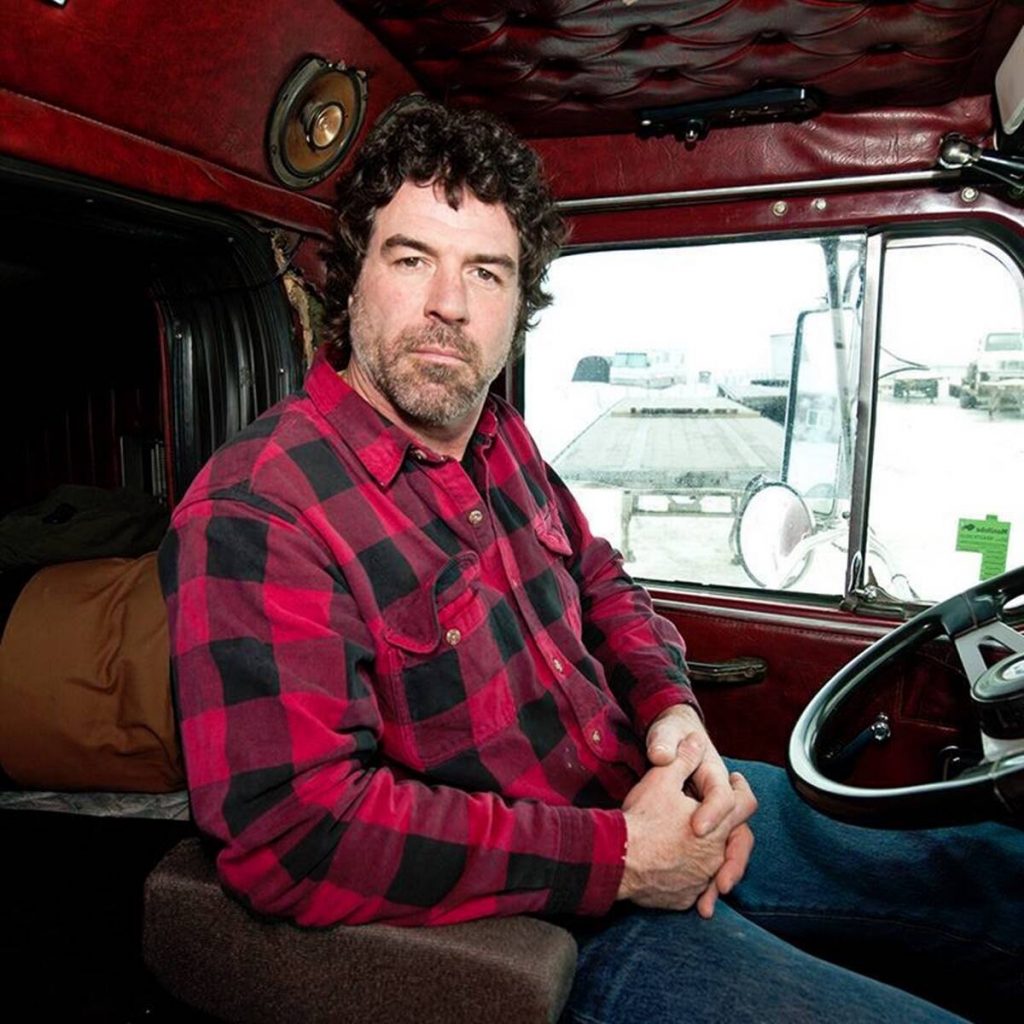 During an interview with the online portal Montana News a couple days after Darrell's death, a visibly affected Reno assured that he hadn't processed the situation well. In his words, his then-current state of 'disbelief' didn't allow him to entirely comprehend what was happening, but that he was sure about continuing his career, saying that it was what his father would have wanted.
For her part, Darrell's daughter Terra was more straightforward on the topic. On a heartfelt Facebook post at the time, she described her late father as her 'rock', and the one who 'taught her everything' she knew.
Despite facing such a heart-breaking situation, the Ward siblings fortunately moved forward and live relatively happily nowadays. Reno works as a private construction contractor, and while it's unknown what Terra does for a living, she manages Darrell Ward's Memorial Facebook page, on which she shares exclusive and rare content about her dad.
What Happened To His Trucking Company?
Out of all the good traits Darrell Ward had, his work ethic and professionalism are only two of the many good things people won't ever forget about him.
Following his passing, many people rightfully wondered what was going to happen to all the things Darrell spent his life working for, in particular, the destiny of his ice trucking company seemed more uncertain than ever at the time, leading people to assume the Ward family was over with the business.
However, that wasn't true in the slightest. In 2017, Darrell's son Reno Ward took his father's place on the ice covered roads. As Lisa Kelly's business partner, Darrell had established a good dynamic as a trucking team, which fortunately also served Reno and Lisa in their endeavors.
Although nowadays Lisa and Reno don't work together on the road anymore, and it's unclear what exactly happened to Darrell's company, it seems that Reno followed his father's steps, and besides working as a contractor, also gets involved with trucking jobs from time to time.
Who Was Darrel Ward?
When someone takes such a dangerous job as ice trucking, you instantly know they're surely not like everyone else. This could define very well the type of person Darrell Ward was, if the constant descriptions by his friends and family hold true. Sometimes depicted as an 'adrenaline junkie', Darrell was more than a simple trucker, but also a fan of any activity he considered that lifted his spirits.
However, besides his obvious taste for adventure, Darrell's drive to help out people in need rightfully gained him the admiration of many.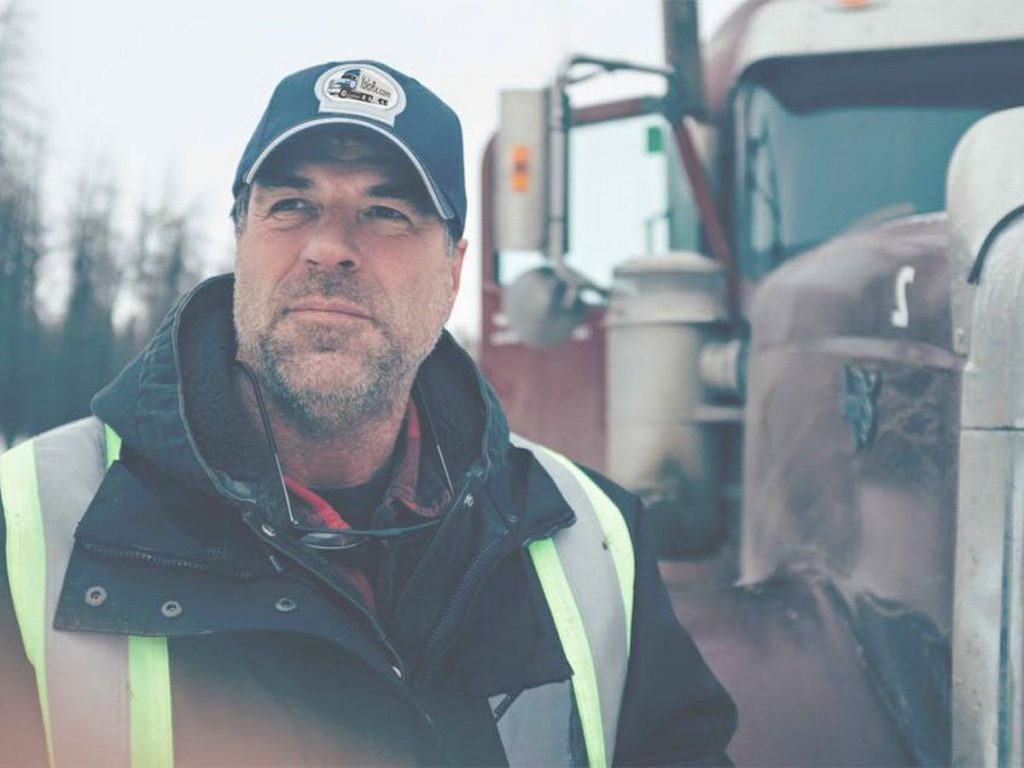 Although more often than not he helped his fellow truck drivers in problems, Darrell sometimes worked alongside Montana's firefighter's department, supported local charities, and contributed to the Nova Scotia-based Special Olympics organization, which even chose him as their Grand Marshall not long before his death.
One of Darrell's latest but no less impressive actions was to help the victims from the catastrophic Louisiana's floods that occurred in 2016, and which left thousands of people homeless.
As if that wasn't enough, Darrell's love and dedication to his two grandchildren was also exceptional, even travelling from Montana to Texas every holiday just to spend time with them, truly the embodiment of a family guy.
Debut On TV
Despite his status as an "Ice Road Truckers" fan favorite, Darrell Ward's debut in the series was only back in 2012 during the sixth season's premiere.
While the huge popularity he gained in little time might seem impressive, it's not a secret that Darrell's personality was the biggest reason people liked him, far beyond the TV screen. While his philanthropic interests and selfless actions were a reflection of his good heart, his sympathy was just as endearing.
As part of Polar Industries or just driving trucks independently, Darrell Ward's four-years long appearances in "Ice Road Truckers" encompassed almost 50 chapters, including two episodes in his memory aired in the 11th season.
Besides his presence in the show, Darrell appeared briefly in the spin-off "Ice Road Truckers Canada", and in a TV ad for a tax attorney firm based in California.
Even years after his passing, people still hold Darrell in a high esteem. His memorial Facebook page has over 50,000 likes, and his name and image is still strongly associated with the show by his fans.
Net Worth
We don't exactly know how much money Darrell received from his appearances in "Ice Road Truckers". Although the show was successful to say the least, everything related to salaries and even budgets is kept pretty much a secret, as with all reality shows.
Nonetheless, it's safe to assume Darrell's income as a truck driver was good enough. Reportedly, an ice trucker could earn more than $100,000 during the winter season alone, and considering that amount, it's unsurprising that Darrell had enough money to buy his own 'plane.
Taking into account all of this, it's safe to estimate Darrell Ward's net worth at over $500,000 at the time of his death.
Is The Show Still On Air?
If you're one of those viewers who watched "Ice Road Truckers", but then lost track of it as time passed, then we have some bad news for you. In 2017 the show aired what is considered as its last season.
Although History channel never got around to officially cancelling the show, there's no other way to describe the situation of a show which has been apparently forgotten, and not renewed for years.
As the show's veteran driver Alex Debogorski stated in a Facebook post in 2018, History channel hadn't even bothered to inform the cast members that the show wouldn't be renewed, leading us to think that the network decided to keep the situation vague, just in case they decided to resume the show later on, or that they simply didn't care about it.
Anyway, it's a shame that such a successful show ended so abruptly. However, while it's incredibly sad that we wouldn't get to see a new episode featuring Darrell Ward on our TV screens ever again, we don't lose our hopes of seeing the other drivers' return to the ice covered roads in the future.