• Tyler Priddy, known as Flip, was a cast member on the show "Street Outlaws" who sadly passed away in 2013 at the age of 3•
• His death remains a mystery, as the cause of it was never disclosed by his family or the show's production staff.
• He was survived by his wife Morgan, four children, and his parents and brother.
• His friends organized a burnout of a hearse after his funeral in his memory.
• His car, affectionately nicknamed "The Old Slut", was driven by Chris 'Kamikaze' Day before being destroyed in a crash in 2020.
"Street Outlaws" has been on air for a long time, having even spawned several special episodes and spin-offs along the way. With how famous the show has become, it's only normal that the audience has come to care a lot about its cast. The dangers of what Big Chief, Daddy Dave, Murder Nova and the rest of the drivers do on the road is enough to equally put viewers on edge, while also worrying them greatly.
Knowing that the drivers' well-being is a topic of discussion for the show's audience, it's expected that they also wonder what happened to some of the former cast members. Flip is a special case though, as he died back in 2013.
So what happened to Flip? What was the cause of his death, and what did his family say about it? Keep with us as we take you through the life story of this memorable "Street Outlaws" cast member!
Here's a look at what's going down on #StreetOutlaws: America's Listhttps://t.co/n0wxp53KYh

— Street Outlaws (@StreetOutlaws) May 14, 2021
What Happened To Flip?
Although almost everyone got to know him by his driver nickname Flip, his real name was Tyler Priddy. If you are familiar with "Street Outlaws" you might remember him from the first season, in which he appeared as the driver of an El Camino Chevrolet from 1981, nicknamed "The Old Slut".
However, Flip unfortunately didn't see himself reaching the top of "The List" as his life path ended too soon on 28 May 2013 in Yukon, when he was only 31 years old, leaving behind his wife, four children and an entire family.
Nonetheless, the cause of his death was never disclosed by his family, nor the show's production staff, leading people to speculate about what really happened to him.
There are several theories surrounding his death, foremost that as expected, everyone thought that he had died on the road during a race.
However, despite the high possibility of that happening, no car crash or big accident was reported back then in the area. The rumor that he died from an explosion caused by one of his car's nitrous bottles sounded plausible back in the day as well, but there wasn't any evidence to prove that either.
While many others also theorize that Flip died by accidentally shooting himself, the rumor of his possible suicide took force as well.
What is the truth then? Even so many years after his passing, only his family and closest friends know what really happened to Flip. Either way, their choice to keep their privacy is completely understandable and should be accepted. The important thing is that Flip is remembered by his loved ones, fellow drivers and "Street Outlaws" fans for his uniqueness and personality.
His Family and Friends
At the time of his death, Tyler "Flip" Priddy was married to Morgan Amber Priddy, and the father of Tovey Gene "Rito", Remey "Flemerson", Dresdyn Rinot "Day Day" and the very young Bennet William Edward "Baby B".
Flip was also survived by his parents Gene and Glenda Long Priddy, and his only brother Chris. All in all, his family honored his life in a private funeral in Chisholm Heights Baptist Church, in his native Connecticut. For her part, his widow Morgan got a back tattoo in his honor – the inked art that included a skull and scroll was partially designed by Flip prior to his death, and on it, Flip's real name with the message "'til death do us part" can be read. On their part, his friends organized a burnout of a hearse after his funeral in his memory, of which a video can be found on YouTube.
Sadly, Flip never got to see himself on TV, as his death happened a month before "Street Outlaws" first season premiered. However, with the efforts of the people who loved him, he won't be forgotten.
Who Was Tyler Priddy
Although his career as reality star was short lived, there are many details regarding his life outside road racing that have been revealed to the general public.
"Flip" was born on 30 November 1981 in Oklahoma. He spent his early life living in Chickasha, where he met and became friends with Justin Shearer, also known as "Big Chief", with whom he shared his love for cars and watching local night races they unknowingly would also be part of in the future.
Usually, the side career of "Street Outlaws" cast members is related to the car world or isn't revealed at all. When it comes to Flip it's different, as it's known that he had several small jobs in stores and construction companies, which served him to afford his racing passion and provide for his family.
What's "Street Outlaws" About?
It's not a secret that during the last decade, several both major and small TV networks have been focused on expanding or even specializing in producing reality shows.
While that practice has detractors and supporters equally, the impact that the reality genre has had on people during recent years has been massive, and as such, TV channels have found their way to fit a lot of different people and their lifestyles onto these types of shows. One of those cases is clearly "Street Outlaws", which tries to provide the audience with a sincere and realistic view into the real street racing scene that fiction can't often convey.
With that in mind, Discovery channel started producing the show. Nonetheless, "Street Outlaws" has a particularity, and that is that the show isn't focused only on what happens on the road, but the series showcases the whole process of repairing or upgrading every speed machine that appears in it, while also presenting a view of the life and goals of every race driver, which clearly sets the show apart from any other of the same genre.
Welcome back to race night. 😤

Watch an all-new #StreetOutlaws: America's List tonight at 8p on @Discovery and streaming on #discoveryplus.

You can also stream next week's episode right now on @discoveryplus. 👉 https://t.co/EcBRHpdPRx pic.twitter.com/qdh7lMLY5v

— Street Outlaws (@StreetOutlaws) May 18, 2021
Set in Oklahoma City, each driver in the show usually puts themselves on the road without caring about the risks. All of this with the goal of entering and winning a top spot in the famous nationwide The List, created by Big Chief back in 2005.
How Did The Cast Get Discovered?
As expected, some of the personalities of the top drivers who are part of the biggest and most dangerous street racing district of the US, are not common at all.
This out of the norm way of living means that these guys are usually wary and not-too trusting, which sometimes serves them well and sometimes not. One of those cases in which their lack of trust almost backfired happened back in 2012, when Big Chief was first contacted by an unknown guy named Josh, who told him that he was interested in creating a show focused on The List and its members, after seeing videos of them online.
Sure, the proposition sounded too good to be true, but Big Chief of course was even more wary of the Josh guy after he asked him to provide personal details about his fellow car racers such as ID's, phone numbers and car specifications. That led Big Chief to think Josh was a police officer, which didn't sit well with him, nor his fellow "The List" pals, who cautiously tried to take a chance at meeting the unknown man under several conditions, such as him providing identification. Back then Flip even suggested that asking Josh to show them a pic of his girlfriend was necessary, a condition which Josh apparently accepted.
Turns out that complying with the guys' demands proved Josh's sincerity, ultimately convincing the Oklahoma's drivers into trusting him.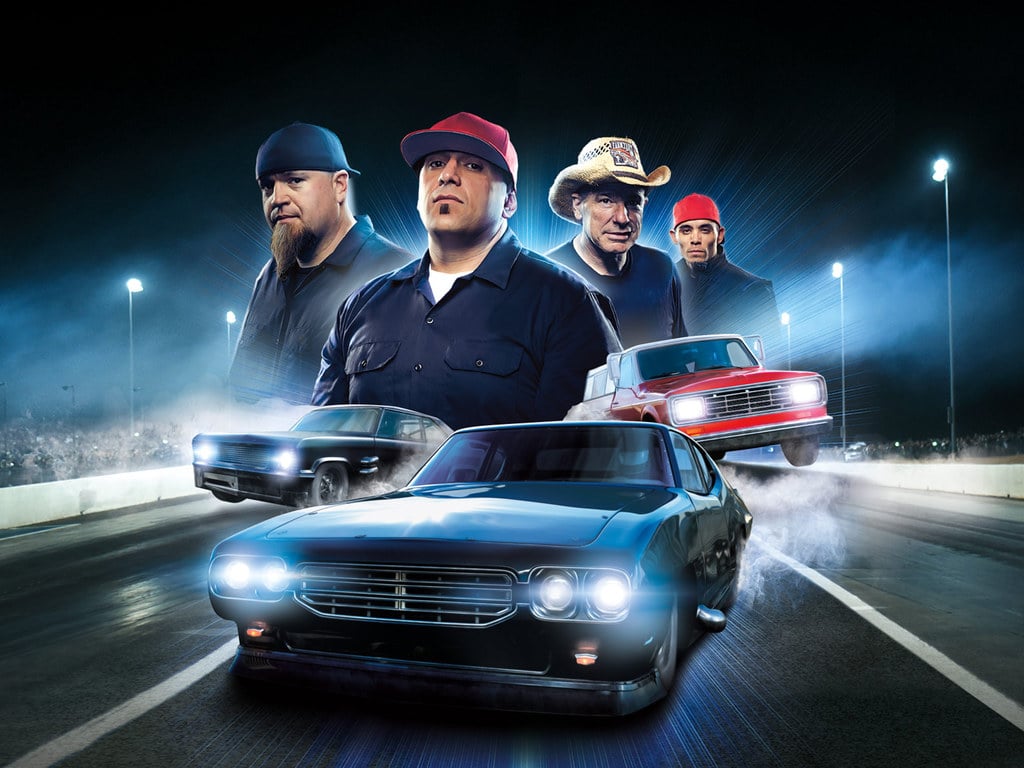 After Pilgrim Studios had settled everything about the show along with Discovery, the show was ready to premiere by June 2013, attracting an average of 1.5 million viewers, a number that increased in the following seasons.
Are The Races Real?
One of the reasons that many people dislike reality TV, is the simple fact that many of the events seen on screen are either too dramatic or too good to be real, leading them to strongly distrust shows of this type.
When it comes to "Street Outlaws", it's hard to tell if everything we see on screen is genuine, or if it's just staged to make it more interesting. To make it clear, each race that we see on the show is real, and the drivers are not actors or people hired to deliberately put their life at risk. With that out of the way, it's necessary to say that there's a big possibility that some of the cast's dialogues are being dramatized or even scripted, which isn't exactly a bad thing.
One of the most common questions when it comes to the show, is that if the races are supposed to be illegal, why are they shown on national TV? The answer is that every race that you see is indeed legal, as prior to it the organizers ask the local authorities for legal permits. More than that, each driver has a license approved by the National Hot Rod Association.
So does this mean that the show is promoting the fake pretense that the races are illegal? Not really, because the premise of the show is about the race scene and not the legal issues that could entail from it, no matter if those could be interesting for people as well.
What Happened To Flip's ElCo?
If there's one thing important for a race driver, professional or not, it's their car. This was no different for Tyler "Flip" Priddy, whose racing machine ElCo clearly set him apart from others.
"The Old Slut" was the result of Flip's own mechanical ability at putting together a lot of leftover parts from his fellow drivers, and adding a lot of external details fitting to his style, such as a pair of zoomie headers charged with nitrous.
It's very clear Flip wasn't shy about liking his car, but he didn't only like to show-off, as he was a good racer from start to end. It didn't matter if his ElCo was at risk of blowing up anytime, or if one of the car's parts that were rumored to have been glued with silicone became loose. Flip surely beat a lot of racers on the road more than a few times.
ElCo wasn't forgotten after his unfortunate death though. It apparently passed into the hands of Flip's pal Justin "Big Chief", who took his time to process Flip's death, which led to the car being left stored in his barn for a while.
The time in which ElCo was going to return to the road came sooner than later, though.
One year after his friend's death, Big Chief decided to give it to Chris "Kamikaze" Day, who was also his and Flip's childhood friend. Of course, after being stored for so long, "The Old Slut" required more than a couple changes to be perfect for its comeback.
Fixings and Crash
Although "The Old Slut" was widely known for its history, and how long Flip drove it, when it got into Chris 'Kamikaze's' hands its name was changed to just the ElCo, in addition to a couple of mechanical changes. With both Kamikaze's and Big Chief's help, the ElCo was equipped with electronic fuel injection, a new nitrous system and racing engine. All of these components sourced from different developers, were very fitting for Kamikaze's driving style, making him the winner of several races in no time after the ElCo's re-debut.
Unfortunately, all things have to come to an end. The ElCo enjoyed a lot of glory times thanks to Kamikaze's racing skills, but the car was unfortunately destroyed in a crash in late 2020.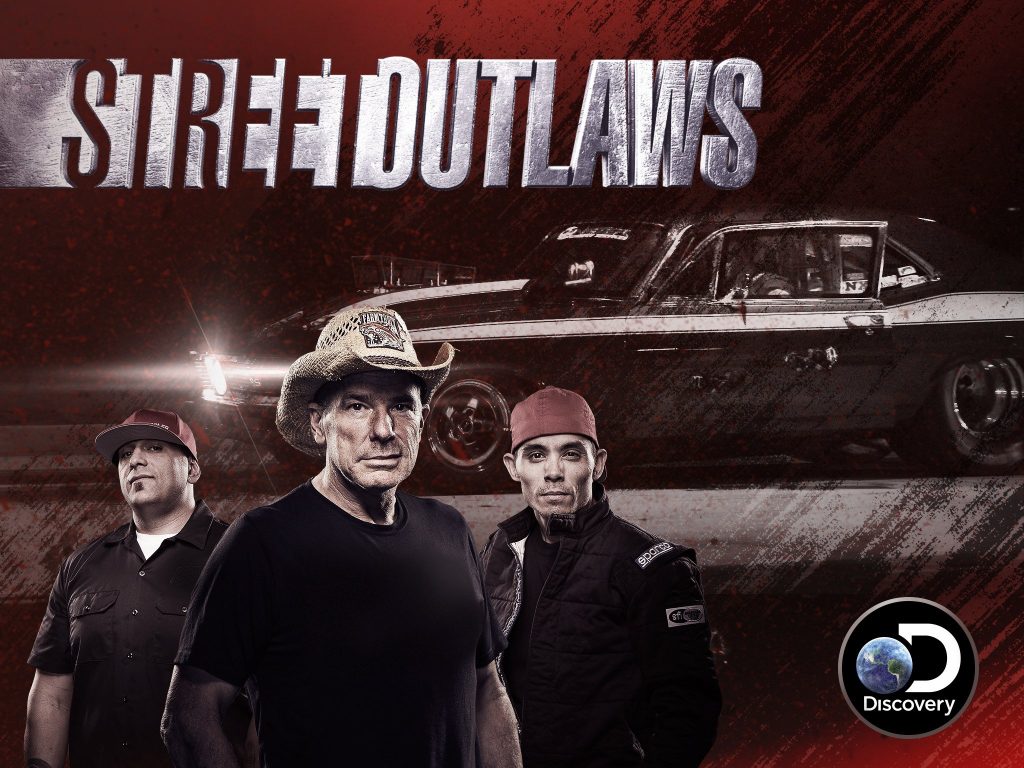 As Chris said in a video he posted on his personal YouTube channel, the day of the crash he hadn't intended to be racing, but as some sort of destiny trick he was there on the road. Before he could notice, the ElCo hit something on the road, and was out of control from then on. The serious accident was showcased in the 16th season of "Street Outlaws", but despite its severity, Kamikaze got out of it safely.
Although the crash put Kamikaze in financial need, he solved it by auctioning some of the few but very expensive car parts that weren't damaged in the crash. Nowadays it seems that a new C5 Corvette is the definite replacement for the ElCo, but even if Flip's car has been destroyed, apparently forever, the good memories of him will remain with the people who loved him.