• Tarek El Moussa's estimated net worth is over $10 million from his various businesses and TV shows
• His divorce from Christina Haack resulted in a shared custody agreement and the details of their financial settlement are not publicly known
• Tarek is a self-made millionaire who worked hard to get where he is today
• Christina has continued to be successful in her career on TV and in business and is estimated to have a net worth of $12 million
• The relationship between Tarek and Christina has become strained since their divorce and their future with "Flip or Flop" is uncertain
From an outside perspective, the entertainment world allows people to enjoy all types of benefits, especially money-wise. Nonetheless, it's widely known that fame can be both a blessing and a curse, as putting their personal life under public scrutiny can certainly affect the lives of celebrities for worse, even ruining their relationship with their families, including spouses.
Was this what happened to Tarek El Moussa? Ever since his show, "Flip or Flop" premiered, Tarek's life has been very much commented on, both professionally and personally, making us wonder how much his fame has contributed to the growth of his fortune, and if that's affected his relationships in any way.
In this vid we will tell you all the details regarding his wealth, businesses, and his divorce from Christina Haack, so keep with us to know more!
How Rich Is Tarek El Moussa?
Knowing how profitable the entertainment industry is, no one can fault people for thinking that every TV personality is a millionaire.
Nonetheless, this idea doesn't necessarily apply to reality stars, as production companies of this genre are known for not paying its celebrities quite as much as other TV fields do, unless their shows are extremely successful.
Fortunately for Tarek El Moussa, "Flip or Flop" is indeed quite popular, and the main reason he's so well-known nowadays. Which is why it's not surprising that his and Christina Haack's salaries in the show were impressively reported as $10,000 per episode in 2013, though that number might have increased the following year.
Although we don't exactly know how much Tarek earns in his individual show "Flipping 101", his salary it's probably good as well. It's worth noting that the houses showcased in "Flip Or Flop" are bought by Tarek and Christina, who also invest in its repairs, and so split their earnings accordingly.
Considering all of that, and adding the fact that he's also a successful real estate agent, we can estimate Tarek El Moussa's net worth at over $10 million.
Divorce Agreement
It's a well-known fact that divorces are one of the most difficult processes people have to face. Though this applies to both average people and celebrities, it's undeniable that if your life is constantly under the public eye, then the whole situation becomes harder to endure.
As reported, Tarek and Christina's divorce settlement consisted in the shared custody of their two children, also agreeing to adapt to each other's schedules if they're fitting into their respective work-related responsibilities. As well, their agreement stated that both parents were banned from referring in a demeaning way to or about each other in front of their kids.
However, knowing how business-oriented they are, it's surprising to see that financial details of Tarek El Moussa and Christina Haack's divorce were kept mostly low-key. As it happens, the former couple had already sold their shared Yorba Linda home prior to their official judicial separation in January 2018, but it's unknown if the money from the sale was equally distributed. There's also no information about their final spousal-support settlement, even if it was initially Tarek who requested it.
How Many Businesses Does Tarek Have?
It's undeniable that Tarek El Moussa's fame can be attributed to "Flip Or Flop"s popularity. However, long before he debuted on TV in 2013, Tarek already had a successful professional career.
For starters, his company – Next Level Property Investments – is the one that manages his buying and selling business showcased in "Flip Or Flop". The company has been in business since 2008, and Tarek and his ex-spouse Christina were its main shareholders until their divorce. There's also Tarek Buys Houses, which is Tarek's other flipping business featured in "Flipping 101", and is owned in association with Pete De Best.
On its part, Tarek El Moussa and Associates is Tarek's Orange County-based real estate business, focused on serving as a bridge between their clients and property-buyers. As well, in 2019 Tarek founded Design Build Firm to attend to the apparent high demand of his house designs in Los Angeles and San Diego.
As if that wasn't enough, Tarek's deep interest in education led him to found Homemade Investor, an educational course in webinar format centered on teaching the basics of the real estate business based on Tarek's own experiences.
When it comes to media, Tarek hosts the online series "The Breakdown Collective", and his own podcast "Life By Design".
His Success Story
After knowing how much of a dedicated businessman Tarek El Moussa is, you're probably wondering how he's accomplished so many things.
As a self-made millionaire, Tarek actually went through difficult times to achieve the huge success he has nowadays. His career as a real estate agent started when he was 21 years old, but it didn't speed up immediately back then. As Tarek remembered on an Instagram post, by 2003 he had no higher education, lived in a garage, and his financial situation was apparently so bad that he couldn't afford simple things like a normal lunch.
Passing from zero-to-million required a lot of work and effort, but it could be said that it was a matter of luck as well.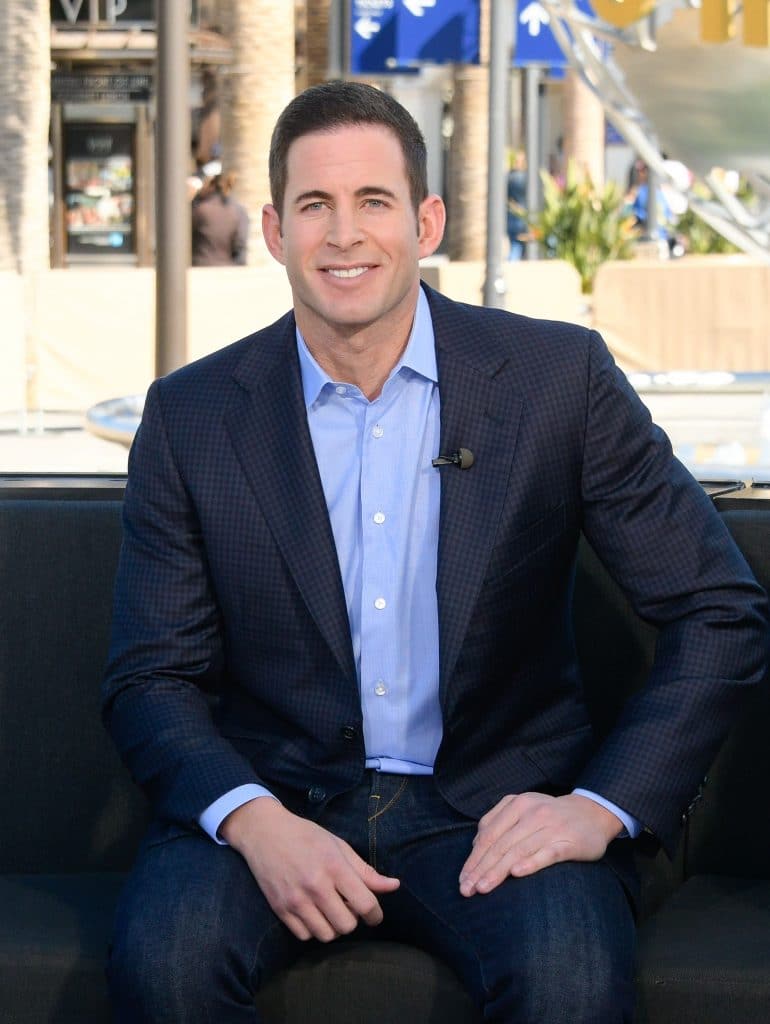 By pure casualty, he came to know about expired listings, a term used for those properties that surpass the time limit established for its selling, allowing new agents to offer their services to sellers in this situation.
Knowing that was the right chance for him, Tarek relentlessly worked 14 hours a day and seven days a week, contacting over 600 sellers and enduring constant rejection. After finally getting a hold on how the business actually worked, months later Tarek had earned over $100,000 in commissions, which allowed him to finally move out from that garage to a better place. From then on, it was only a matter of time before he founded his own company.
Success On TV
Although Tarek El Moussa's company was in a good place for the first couple of years, a market downfall affected his financial situation greatly.
As he affirmed to the news website Orange County Register, by the early 2010s he and his then-wife Christina had to make several changes to their life, in order to keep their family's stability in place.
Selling their cars, moving out to an apartment and sharing meals was their way to make the situation more bearable, even if dealing with the upcoming birth of their first child made it a less than ideal scenario. While searching for new opportunities to bring back their business to life, a demo-video of his company's activities edited as a show were sent by Tarek to Pie Town Productions, and as unlikely as it seemed, he and Christina signed their first TV contract just a couple of months afterwards. Though as Tarek admits, the show's concept wasn't what landed them that deal, but the fact that he and Christina were 'trying to make something' by themselves.
As a result, "Flip or Flop" has maintained a loyal audience for almost a decade, and seven spin-off series have been released, making it evident that hard work pays-off when done right.
His Divorce From Christina Haack
Although neither Tarek El Moussa nor Christina Haack are particularly open about their personal lives, the situation surrounding their separation and eventual divorce was so dramatic that its details were extensively reported by the media.
As it happens, hints that their marriage was on the rocks were in the open long before their separation was announced. After he was unfortunately diagnosed with thyroid and testicular cancer in 2013, Tarek and Christina tried in-vitro fertilization for the next couple years to conceive their second child, who was eventually born in 2015. However, from then on it seemed that their relationship was on the downhill, until reaching its culminating point in May 2016, when their neighbors reported that the couple had a severe argument which required the presence of authorities.
Although at the time of their altercation the real state of their relationship was unknown, the media got a hold of police reports which stated that Tarek had been spotted carrying a gun in the former couple's property, and was detained for it. Months later, Tarek would explain that he was on his way to go hunting, and that the situation was taken out of context. Anyway, in December that year, Tarek and Christina finally confirmed publicly that they had been separated since the incident, and that not even spousal counselling had helped their marriage.
His Life After Divorce
Although their relationship was seemingly strained following their divorce's culmination, both Tarek and Christina apparently kept things peaceful for the sake of their two children, as much as they could.
However, when it comes to their individual lives, a lot has changed.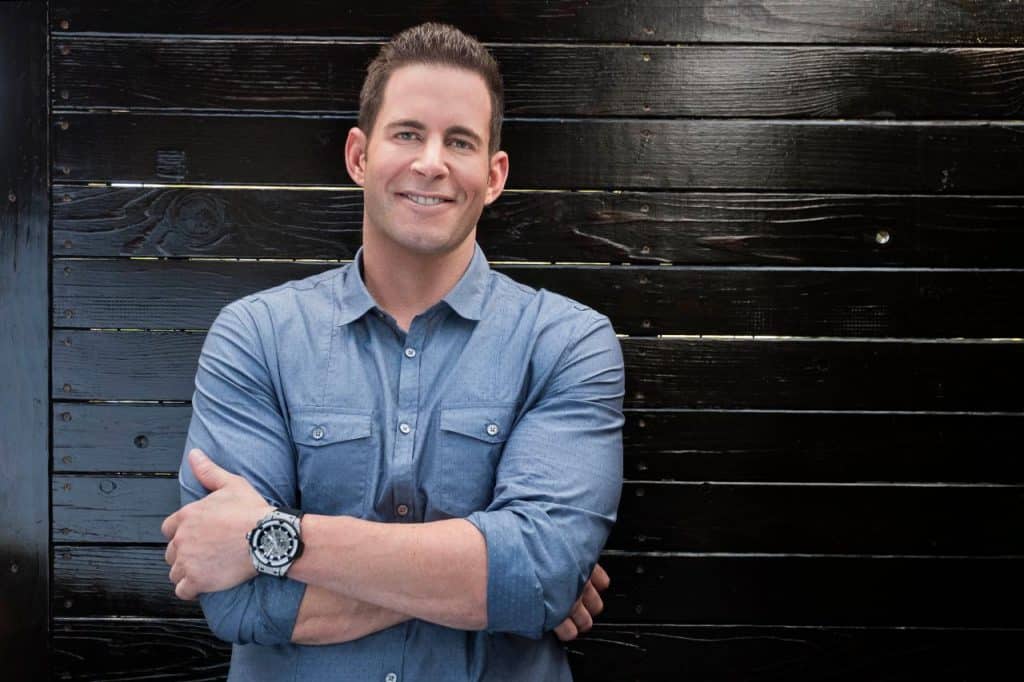 For Tarek it wasn't just the struggle of overcoming heartbreak, but having to face a severe back injury in addition to battling with two types of cancer for years. In 2019, he was finally declared cancer-free, but he affirmed that his several health problems and the meds that came with it, changed his body and mind completely. Nonetheless, it was his perseverance and reticence to quit his projects which pushed him to move forward.
Nowadays, life is good for Tarek. Though his love life was at stand-still for years, in 2019 he started dating fellow reality star Heather Rae Young. The couple moved in together in early 2020, followed by their engagement later that year.
Christina's Life After Divorce
Although Christina Haack's life after divorcing Tarek El Moussa has been less difficult than his, it has been notably more attention-catching.
In November 2017, Christina started a relationship with her fellow TV star Ant Anstead, host of "Wheeler Dealers". Although at first their supposed involvement raised eyebrows due to the fact he was supposedly a married man, Ant stated that he and his ex-wife had separated months before he even met Christina.
The relationship quickly became serious, and the pair married in December 2018, moved in together, and welcomed their first and only child in September 2019. As reported, the pair's respective and mutual children spent time together as a big family, and apparently Ant got along well with Tarek.
Unfortunately, their bliss soon came to an end – in November 2020, Christina and Ant announced their definitive separation, finalizing their divorce by mid-2021.
#ChristinaHaack is ready to open up about her new relationship after finalizing her divorce from Ant Anstead in June — and she's not sorry about it. https://t.co/GTqnf704hN

— USA TODAY Life (@usatodaylife) July 9, 2021
How Rich Is Christina Haack?
Although it's unknown what type of financial deal Christina and Tarek agreed to, it's certainly known that any business partnership they had prior to divorcing was dissolved, except for their "Flip or Flop" work relationship.
This means that Christina's involvement with Tarek's real estate's company was terminated, but she's still an active real estate agent. As well, her career on TV continued, as her show "Christina On The Coast" premiered in 2019, followed by "Stronger By Design" in 2021.
Her career in other fields has been on the rise as well. In 2020, her first book "The Wellness Remodel" was released, followed by the launching of her own design line "Christina HOME", produced in partnership with the brand Spectra Furniture.
It's also worth noting that her second divorce turned out in her favor. Reportedly, Christina kept four properties she and Ant Anstead bought during their marriage, in addition to several automobiles.
As well, her house in Beach Port was listed on the market for $6 million.
Considering her successful career on TV and in business, Christina Haack's net worth is estimated at $12 million.
Are Tarek and Christina On Good Terms?
Life after divorce can be the easiest or the worst, all depending on how the situation is managed on both sides. Moreover, sometimes not even legal agreements and documents can deplete the problems that entail, having to deal with an ex-partner.
In Tarek and Christina's case, it was confirmed that their divorce was caused by their many disagreements. With the passing of time, it was assumed that whatever differences in opinion between the pair had disappeared, though it seems that's not what happened.
Reportedly, the former couple's constant disagreements and Tarek's apparent habit of snapping at his ex-wife have been taking a toll on their formerly friendly relationship. The tense situation reached a turning point in July 2021, when Tarek allegedly lashed out at Christina on set of "Flip or Flop" by insulting her, in addition to comparing her in a demeaning way to his fiancée Heather Rae Young.
Does this mean that "Flip or Flop"s end is near? It's unknown what will happen to the, but as media tabloids have reported, both Christina and Tarek have wanted to take separate paths on TV for a while.
Anyway, it's certain that throughout the years it has been on air, Tarek and Christina's show has charmed us in some way or another. That's why we can only wish that whatever ends up happening, it will be positive for both.