Every homeowner watching the hit reality TV web series, "Dream Home Makeover," wished it was their own home being transformed into amazing living spaces. The renovation is being handled by Studio McGee headed by its CEO, Syd McGee, and his wife, the Chief Creative Officer and resident interior designer, Shea McGee. The first episode was aired in October 2020 and due to its popularity, Netflix ordered another season with six episodes, and it premiered in January 2021.
Studio McGee – Just the perfect collaboration
The husband and wife team started their business, Studio McGee, back in 2014, inspired by the positive feedback Shea got from the photos she posted up on her Instagram account in 2013, of their newly renovated studio home in Southern California, which she personally designed. She changed her career goals when she realized that her hobby of interior designing could be turned into a serious business, when her own family and friends became paying clients.
Syd, on the other hand, had been working on his own tech firm for six years, but encouraged by his wife's newfound career, he sold his business and supported Shea in building an interior design firm with her.
However, they encountered many financial problems associated with starting a new business, and with a new baby on board, it almost broke their marriage. At that time, they were in dire straits, and living in California was becoming too expensive, so they sold all their remaining assets and move to Utah, where the cost of living was way more affordable. Slowly they built their clientele by reconnecting with their old college buddies there, and with the help of social media, the couple received a steady flow of new projects. Studio McGee flourished, and years later they launched another business, McGee & Co., an e-commerce brand which had all the furniture and décor they used for their renovation projects.
Finally, a home makeover show with some honesty.

(📺: Dream Home Makeover) pic.twitter.com/tjo5xjWhXX

— Netflix (@netflix) October 16, 2020
Since then, Shea has been recognized as one of the major design influencers on Instagram, and Studio McGee has been acknowledged as one of the leading trailblazers in interior design.
The show, "Dream Home Makeover"
Each time they landed a new renovation project, they documented and shared it with the public via their Instagram account. They slowly gained appreciation on the social media platform, and by 2021 they have close to three million followers.
As their online popularity grew, the McGees received TV offers for a reality TV series, and they almost said yes to a certain production company, but rejected the proposal altogether when they learned that they wanted Syd to pose as a fake contractor. The TV studio executives wanted them to be the perfect contractor-designer duo renovating homes, since the idea was more marketable. Syd said it wouldn't work since he wasn't trained for that, and they didn't want to pretend to people just so that they could appear more appealing to viewers.
Studio McGee decided to create their own content, so that they wouldn't compromise their principles, and uploaded them onto the video-sharing site YouTube, for the public to enjoy. They were approached by Netflix, and "Dream Home Makeover" was born. Two seasons were available for streaming, but they've kept mum if a third season was in the works, just saying that viewers should expect more creative fun content from Studio McGee.
Things that most people didn't know about the show and Studio McGee
Even loyal fans of the show would be surprised at some of the interesting facts about the couple, and the details behind every episode they see on Netflix. Here are just some of them –
The show was created back in 2018
"Dream Home Makeover" might have only been released in 2020, but it's been in the works since 2018. When things went south on their first TV proposal, The McGees never gave up on creating content for TV, but waited for the right time and right people to pursue it.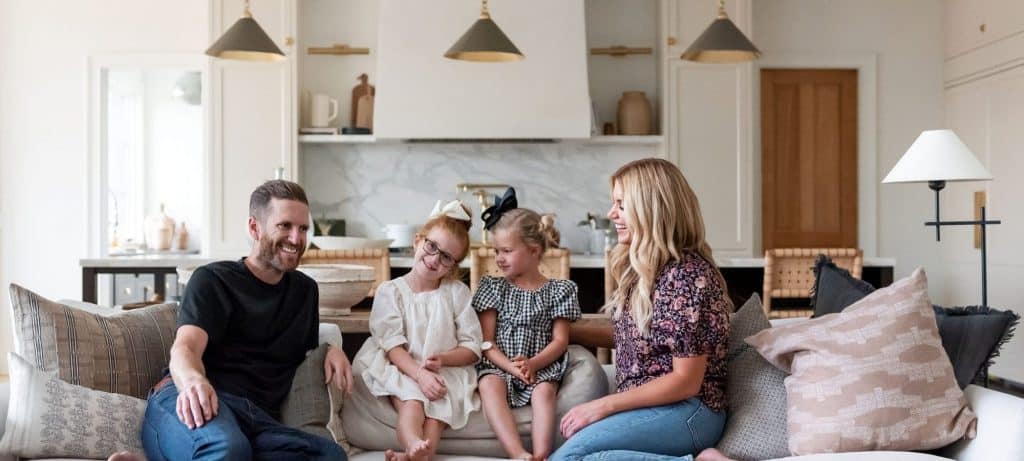 Not everyone knew that they already had a contract with Netflix to produce the reality TV series a couple of years before it premiered on the streaming platform, as they kept it a secret. Shea said that it was hard not to share the wonderful news with their online followers, especially that they had a great time filming each episode during the first season.
Syd did more than the show implied
Many people were confused as to what Syd actually did on the show. Since it was focused on the transformation process of a room or house renovation, Shea would always be the star of the show. However, she wouldn't be able to present the good and beautiful without Syd taking care of the bad and ugly part of the business, which included hiring the right people and firing any unreliable ones. He also made sure that they kept to the budget, and would find several options for all that she needed for each project. While his duties were as essential as Shea's creative skills were for the show and their business, they weren't interesting enough to be shown on TV.
Nevertheless, Syd's personality made everything fun and light-hearted, and his presence at Shea's side represented stability. Shea said that his humor helped in dealing with tense situations associated with house make-overs, particularly when meeting a new client, talking about budgets, and tight schedules. When he's asked about his specific role in the business, he'd reply with the funny comeback – "Like in real life?"
This is as real as it gets
Most reality-TV series, even the most popular ones, had been proven to be at least part-scripted, and this was where "Dream Home Makeover" was most proud, as the show is as real as it gets. The McGees said that the process of how they did things for each project was quite real, as it was how they really talked to their staff and clients, made decisions, and argued about certain things. They said they were lucky enough that whatever they did in real life had been found interesting by the viewers, that they didn't need to fake anything.
Shea didn't have a formal degree in interior design
Her career before engaging home makeovers was in Public Relations, as she utilized her Communications degree. She only attended semesters in Interior Design at the local community college back in Orange County, but she didn't earn a degree. Her designs came from pure talent, influenced by her travels, and reading tons of lifestyle and architectural magazines.
The McGees' interview segments in Season 1 were done in their unfinished basement
Those scenes in which Syd and Shea were sitting on a couch, sharing details about the make-over, were all filmed in their basement, which was still undergoing construction at that time. It provided them the ideal location for a designer's make-over room, complete with a pinboard. It didn't hurt that they had an interior designer to make the room looked bright and airy, so one would never guess that the room wasn't finished yet.
Removing door frames to fit in some furniture
There were times that the door frame was removed just so that the chosen furniture would fit, showing how dedicated the McGees were in following their design plan for each project. Instead of finding an alternative, they stick to their original choices so that the thematic cohesiveness of each project wouldn't be disrupted.
When the pandemic caused by the Covid-19 virus started, strict social distancing rules were implemented. The second season of the show continued to be filmed, but with fewer people around, and so the producer of the show would bark orders virtually on the speaker for everyone to hear.
No Plan B if it didn't work out
The hit show was inspired by the success of their designing business, Studio McGee. Syd and Shea were college sweethearts who both quit their stable jobs and established their own businesses.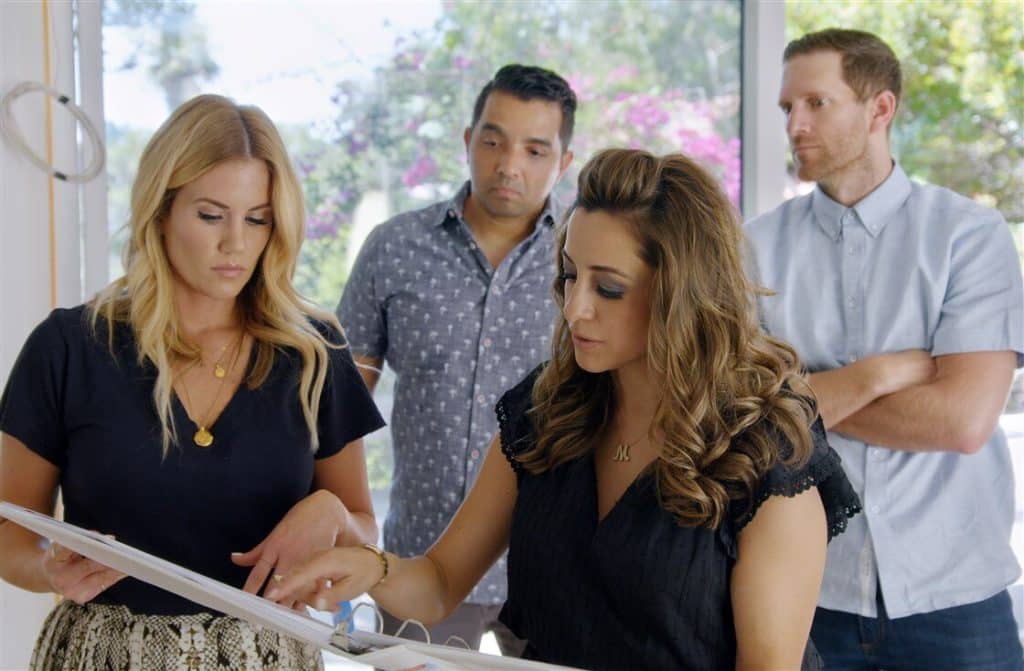 For whatever reason, they didn't make any back-up plans for if things didn't work out – it was all or nothing for them. They never gave up on their goals together, no matter the difficulty, and up to this day, they continue to thrive.
Shea didn't have enough money for groceries
During the early years of Studio McGee, there was a time when Shea had to put some of the items on her cart back to the shelves, as she didn't have enough credit to pay for them. Their business soon dried up their savings, and they were selling anything of value in the house to offset their financial needs. This was the reason why Shea and Syd were extremely knowledgeable on how to work with a limited budget, when doing home make-overs for some of their clients.
Not exclusive to huge projects
While home makeovers in the show were well-chosen with the viewers' interest in mind, when the lights were off, it's always back to business for the people of Studio McGee.
Their crew not only cater to huge projects, as they also accepted small ones as long as they could squeeze them into their schedule. Syd and Shea believed that the diversity of clients they took on would help hone their skills, instead of just focusing on multi-million high-profile projects.
A book about the McGees
Syd and Shea released an autobiographical book entitled "Make Life Beautiful" in October 2020. They wrote about how their business started, the risks they took, and their teamwork as both husband and wife and as business partners. Fans were inspired by how they built a thriving business after having to make so many life-changing decisions along the way. Their story was written in a way that both of their perspectives were presented. One could easily see contrasting opinions from the view of the designer and the business thinker, but they were able to make it work since they both share the same goal of making beautiful spaces for other people's homes.
All About the McGees
The McGee Home
Aside from the homes that they featured on the show, Syd and Shea also shared the progress in building their home. In 2019 they eventually moved in, and their home became an inspiration to many people.  Fans complained that the segments about it were quite short, and that the time allotted wasn't enough for them to further inspect the intricate details of the design, as well as the furniture and fixtures used. To accommodate the fans' requests, they made details with matching photos and videos accessible through their website. All the furniture used in each room was on display, even that which they placed in their backyard. Anyone could easily replicate the beautiful spaces in their home, as they made all the pieces in each room available in their store. With just a few clicks, anyone could have the same McGee home look.
Syd and Shea
Initially, the couple settled in California because Syd was originally from Southern California.
Enjoying this show way more than I should. #dreamhomemakeover #Netflix pic.twitter.com/tWwWPILUba

— Morake (@_morake) January 1, 2021
Shea, on the other hand, was raised in Texas, but when it was time to earn a college degree, she chose Brigham Young University located in Utah. She met Syd there, who went to Utah Valley University. They had two daughters, Wren and Ivy, who both feature in the show. At first, the children were conscious of the production crew and the camera, but later became used to them. One of the reasons why they chose Utah was that both of Shea's parents settled in the beehive state, long before she and Syd contemplated moving there – they thought that they would take advantage of the babysitting services from the grandparents.
Rumors about the show and the people behind it
When a reality TV show becomes huge and popular, it always comes with a price. In doing "Dream Home Makeover," Shea and Syd were able to showcase their talents, and attract clients from all over the country.
However, it also exposed them to all kinds of rumors, negativity, and possible scandals. Here are just some of the rumors about the show and the McGees, that may or may not be true: Take all of these with a grain of salt.
Syd McGee is gay
Since Syd didn't look like the typical beefed-up guy with the muscular biceps that most men in home construction have, people began to wonder about his masculinity. They completely disregarded that he's not a contractor or a handyman, but a savvy businessman with a tech background, in short, a nerd. Some people were downright mean, saying from just watching an episode that he's a useless closeted gay. They even said that Shea was intentionally being blind to his sexual orientation, as she's desperate in building a family. At the same time, she was seen as a strong, independent woman who didn't need a man to run her brand.
Not that there's anything wrong with being gay, but Syd is straight, and there were more people who believed that, as there had been no proof to say otherwise. They are having their third child, which he hoped to be a boy.
The show is too white
People weren't exactly calling the TV show racist, but some of them found it too white from the design team to the construction team, as well as the chosen clients. Some viewers felt that they wasn't enough diversity in it. However, if you look closely at the show, they have included other, mixed clients as well, including Latina, Polynesian and African-American couples. Considering that Utah is predominantly white and just about 2% of the population are black, the show has shown cultural diversity.
Fake perfect couple giving
Some of the show's critics said that Syd and Shea were the perfect example of a fake couple on TV.
600k!!! I can't even believe it. To thank you for your support we're giving away $1000 to @mcgeeandco to one lucky… https://t.co/dmhayRqOMe pic.twitter.com/zdzFGCfKfE

— Studio McGee (@StudioMcGee) November 13, 2017
They feel that there wasn't any chemistry between them, and most of their conversations were scripted, and some found them cringe-worthy. Loyal fans would defend them by saying that the negative feedback came from people who couldn't imagine that there were couples who tried their best to spread positivity, and presented the best version of themselves. Not everyone was keen on exposing dirty laundry on air, just to show that they were keeping it real.
"Dream Home Makeover" is an escapist TV series that offers everyone a taste of how to have a dreamy home. Shea's designs might come out as picture-perfect and unreal for some, but critics forget that the couple's main objective was for their clients to feel at peace when they entered their newly-renovated space, and that it should reflect their own personal taste.
Studio McGee has indeed in two seasons given its viewers Instagrammable home designs.