• Cori Broadus is the daughter of Snoop Dogg, born in 1999.
• She became interested in singing at an early age and released her debut song in 2011.
• She is in a relationship with Ez and has a pet dog.
• She has a podcast called "Girl Chat" and enjoys travelling and watching movies.
• She was diagnosed with Lupus at 11, but it is now in remission.
Who is Cori Broadus?
Cori Broadus was born in California USA on 22 June 1999 – her zodiac sign is Cancer and she holds American nationality. She is perhaps only known for being the daughter of Snoop Dogg, famous American rapper, actor and a social media star born Calvin Cordozar Broadus Jr.
Childhood and education
Cori was raised in California alongside her brothers Corde born in 1994, and Cordell born in 1997, by their father and their mother Shante Taylor Broadus whom Snoop met while attending high school. The two exchanged vows on 12 June 1997, and although Snoop filed for divorce in 2004, they eventually reconciled and renewed vows on 12 January 2008. Cori also has a half-brother, Julian Corrie Broadus from Snoop's affair with Laurie Holmond.
Motivated by her father, Cori became interested in singing at quite an early age, and started writing her own songs while attending Ramon C. Cortines School. She matriculated in 2017, but chose not to enroll at a college, focusing instead on becoming a famous pop singer.
Career as a singer
Cory's career was launched on 9 August 2011, when Snoop opened her YouTube channel and began helping her make music. Her debut song "Do My Thang" was uploaded on the same day, and has been viewed over 100,000 times, then Cory's following four videos were about the song and its making. On 28 October 2011, she got to perform live for the first time at Zamfest, then her second song "SMH" came out on 15 November, followed by the single "Daddy's Girl" which features Snoop Dogg.
She has also released the single "Trouble" in collaboration with Gabi Wilson, and "Mistletoe" in collaboration with Justin Bieber.
Love life and relationships
Cori is more or less secretive when it comes to her love life – apparently her father doesn't want her to date. When Snoop and Cori were invited to appear in the "Ellen DeGeneres Show" in 2015, Snoop joked about how Cori should start dating when she's 77 years old.
Cori was 14 when she started seeing her boyfriend Ez, known on Instagram as 'doitezmbk'. The two can be seen featured in numerous pictures they have uploaded onto their Instagram accounts, and they can often be seen walking hand in hand and eating at expensive restaurants. It appears that Snoop is okay with the two's relationship.
Cori hasn't talked about any other boys she might have dated, so as of January 2021, she is in a relationship with Ez, hasn't married and doesn't have children.
Hobbies and other interests
Cori is a dog-lover, and her pet dog can be seen featured in many of the pictures she has uploaded onto Instagram; she also has a framed picture of it in her kitchen.
Cori is very talkative, and enjoys sharing opinions with others which is why she's launched her podcast "Girl Chat", which goes live every Sunday night and is quite popular.
Cori likes tattoos, and has one inked on her left hand and another on her neck.
She is keen on travelling, and has been to several US states to keep her father company, and she's also had an opportunity to travel to France and Italy in Europe.
In her spare time Cori likes to watch movies – her favorite actors and actresses are Will Smith, Eddie Murphy and Rosario Dawson, while her favorite films include "I Am Legend", "Independence Day" and "Seven Pounds".
Health problems
Cori was 11 when she was diagnosed with Lupus, a disease which Snoop and his wife hadn't heard about up until then. The family decided to stick together and help Cori fight the disease, which causes one's immune system to attack healthy tissue in various parts of the body.
There isn't a cure for Lupus, but it seems to be in remission, and Cori to have learned to live with it.
Age, height and net worth
Cori's age is 21. She has short black hair and brown eyes, her height is 5ft 2ins (1.57m) and she weighs around 155lbs (70kgs). As of January 2021, her father's net worth has been estimated at over $150 million while her independent wealth isn't higher than $100,000.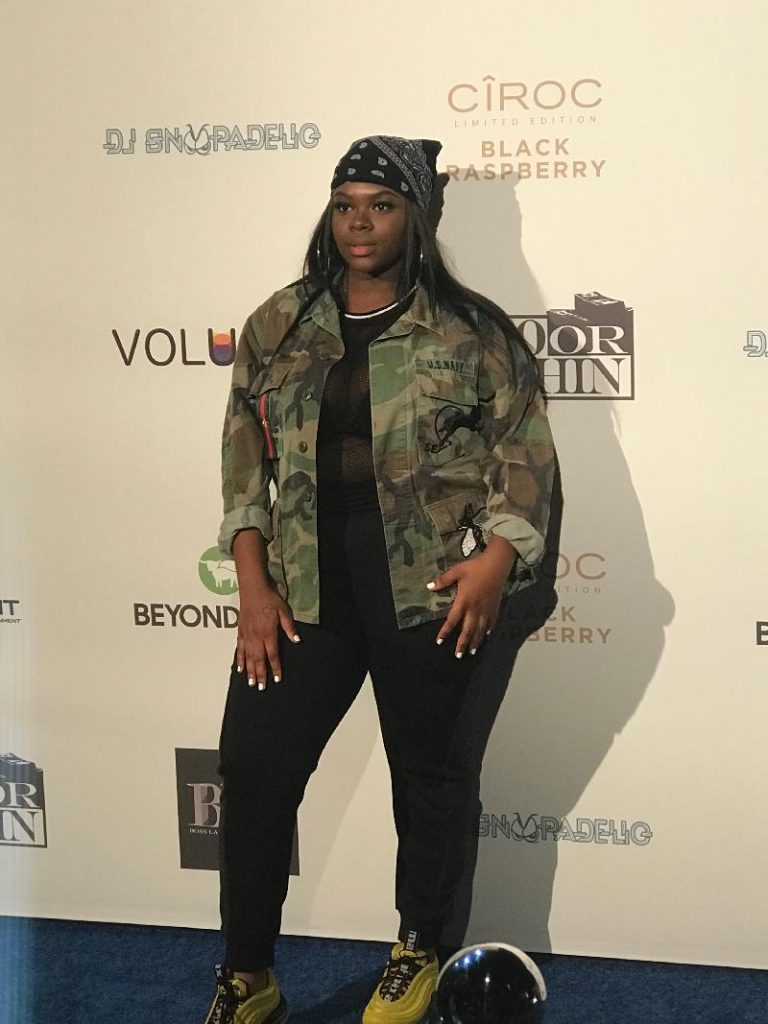 Who is Snoop Dogg?
Calvin Cordozar Broadus Jr. – stage name Snoop Dogg – was born in Long Beach, California USA, on 20 October 1971; his zodiac sign is Libra and he holds American nationality. He is one of the most famous rappers in the world, active since 1992, and who has sold more than 35 million albums all around the world, 25 million in the US.
He was raised in Long Beach alongside two brothers by his mother Beverly, as his father Vernall Varnado, a Vietnam veteran and singer, abandoned the family when Snoop was only three months old. Snoop's mother went on to marry Calvin Cordozar Broadus Sr. but the two divorced in 1975.
Snoop was six years old when he began playing the piano and singing at the Golgotha Trinity Baptist Church, and was 12 when he started rapping.
He did various things to earn money such as delivering newspapers and bags of groceries, but upon enrolling at Long Beach Polytechnic High School, he became involved with gangs and criminal activities. He joined the gang Rollin' 20s Crips, and not long after matriculating in 1989, was arrested after a police officer found him carrying cocaine. Snoop spent the following three years in and out of prison, and then he and the famous American rapper and entrepreneur Dr. Dre got to work on their careers as rappers.
His first stage name was Snoop Doggy Dogg, and he started out by being featured in Dr. Dre's first album "The Chronic". Snoop's debut album "Doggystyle" came out on 23 November 1993 and was a hit; this newly found fame motivated Snoop to launch his own record label, Doggy Style Records, Inc. in July 1995.
Around this time, Snoop was on trial for murder – the short movie "Murder Was the Case" released in 1994 followed the trial, as he was found not guilty on 20 February 1996, and then resolved to leave the 'gangsta' life behind him.
In 1996, Snoop collaborated with Tupac Shakur on the song "2 of Amerikaz Most Wanted" -Tupac was murdered only months later. In November of the same year, Snoop released his second album, "The Doggfather" while his third album under his new record label No Limit entitled "Da Game Is to Be Sold, Not to Be Told" was released on 4 August 1998. Snoop's first single to top the charts was "Drop It Like It's Hot" which features Pharrell, and his single "Signs" went on to rank #2 on the UK Chart.
His autobiography was published in 1999, entitled "The Doggfather".
His eighth album "Tha Blue Carpet Treatment" came out in 2006, and peaked at #5 on the Billboard 200 Chart, while his following album, "Ego Trippin'" was released on 11 March 2008, and its lead single "Sexual Eruption" ranked #7 on the Billboard 100 Chart. The year 2012 saw the release of his next album as well as his documentary movie both entitled "Reincarnated", and on 31 July of the same year, he changed his stage name to Snoop Lion, however, he soon changed it back.
His gospel album "Bible of Love" was released on 16 March 2018 and Snoop was then featured on the album "The Now Now" by Gorillaz. On 19 November 2018, he received his own star on the Hollywood Walk of Fame; his most recent (17th) album "I Wanna Thank Me" was released on 16 August 2019.
He is also an actor who has appeared in numerous movies and TV series – two of his starring roles have been in the comedy film "The Wash" and the  horror movie "Bones", both in 2001.
Snoop still smokes cannabis every day – in 2002 he announced that he'd quit, however, he came back to it only a month or two later, and in 2013 claimed to be smoking 80 blunts per day.
He is a huge fan of sports and his favorite team is the Pittsburgh Steelers competing in the National Football League (NFL). Snoop is a certified football coach, and spent some time coaching Cordell's youth team.
It was revealed in 2009 that Snoop had joined the Nation of Islam, but in 2012 he switched to the Rastafari movement.
Snoop is also an entrepreneur, having in November 2015 launched Leafs By Snoop, a brand of cannabis products. He has also launched Merry Jane, a digital media business focused on publishing news related to marijuana. In 2019, Snoop founded an eSports team called Gangsta Gaming League.