The underground street race car driver turned TV personality, Chris Hamilton, better known in the street-racing world as BoostedGT, rose to prominence when he became part of the successful reality-TV series called "Street Outlaws", aired on Discovery Channel in 2014. Since then, he's won several competitions, become a race master, and elevated his stature as one of the most popular faces in the street racing circuit.
Meet Chris Hamilton aka BoostedGT
His TV shows had earned him many fans not just locally but also globally but most of them only knew him as the race car driver who never backed down from any challenge on the race driving circuit. Here are some facts about his life before "Street Outlaws" and how his street racing life started:
Early life and family
Before his popularity soared as BoostedGT, he was just a simple guy named Chris Hamilton from Fort Worth, Texas, who grew up having a normal life as a kid.
His father was the one who got him interested in cars and street racing – from the 1960's up to the 1980's, his father was active in participating in an underground race circuit around the Miller Brewery area with his Chevrolet Chevelle. BoostedGT listened diligently to his father's stories about his racing hobby, and grew up idolizing old racing drivers such as Bill Elliot, Richard Petty, and John Force.
Over the years, he continued to learn about cars and motors from his father, and the knowledge on how to dismantle a car, modify it, and fix it back together was also passed down to him. His father actually laid the groundwork for what his adult life would become, but back then, he only thought that those lessons were meant to be used whenever he blew up the tires of his car, when his brakes needed adjustments, or when something went wrong with the motor. At that time, he was just grateful that he saved up money by not going to the auto shop to have his car fixed.
BoostedGT's Street Car Racing Origins
The first car he owned was a 1987 Chevrolet S10 Blazer. Inspired by his father's hobby, BoostedGT would take his Chevelle with 400 horsepower for a spin with his friends in high school. When he met a friend who also had a Chevelle, they started racing in the street; it wasn't nothing serious, but just a few friends having fun on a typical weekend. As the years go by, BoostedGT learned how to trade up to cars with more firepower. He acquired a Mustang with 600 horsepower and had fun with it on the streets, but didn't really know what he was doing. When he got his hands on his iconic yellow car, a 1995 Ford Mustang, he immediately modified it to become his turbo car, with the purpose of joining the street-racing circuit.
Back in the early 2000's, underground car shootouts were going on in Houston, Texas; people in Fort Worth headed by Chris "Limpy" Collins would go and check it out in 2004.
When Limpy went back to Dallas, he started planning, and after a couple of years, he started the underground race circuit in his area and called it "Cash Days." BoostedGT hooked up with Limpy and started to compete. Since then, the Dallas/Fort Worth area became the main hub of street car racing in Texas, and BoostedGT was considered one of the OGs (old guys) in street car racing history before television people became interested in it.
Since street racing was illegal, only those with extreme interest in it and connections to the crew knew about it. Race drivers from Oklahoma started checking them out as "Cash Days" became quite huge. A healthy rivalry developed between Texas and Oklahoma drag racing crews. Back then, Limpy was the first to be approached by California TV studios to do a TV series about street racing but he was a shy guy and at that time, he didn't want to spill his secrets to the public so he said no.
Discovery Channel's "Street Outlaws"
The idea for the reality-TV series "Street Outlaws," was inspired by the underground race circuit in the US. The first season of the show featured the Oklahoma 405 crew headed by Justin Shearer "Big Chief," the race organizer, along with several drivers including Shawn "Murder Nova" Ellington, Tyler "Flip" Priddy, James "Doc" Love, and Dave "Daddy Dave" Comstock. Each of them maintained a record to be included in what they called Street Outlaws' "The List" –  Being on it was a tradition that started long ago in the Oklahoma racing community, and they all competed to improve their rankings. They take pride in being the fastest street car drivers in the US. Challenges were thrown down among themselves, but sometimes they came from other street racing communities.
It premiered on 10 June 2013, and became one of the popular TV shows on Discovery Channel that they immediately ordered more seasons.
Before the end of season one, the show reignited the rivalry between the Oklahoma and Texas street racers in what loyal fans referred to as a nod to the Dallas/Fort Worth racing circuit, which started it all.
BoostedGT's Stint on Discovery Channel's TV Shows
His driving skills, knowledge of car modification, wit, and glib talk along with an appealing personality made BoostedGT a fixture on car racing reality-TV shows aired on Discovery Channel.
"Street Outlaws"
When the Oklahoma crew of the show "Street Outlaws" went to Texas for street racing, BoostedGT was one of the drivers that competed for the Texas team. After the races, BoostedGT became part of the regular cast in the third season. In the series' narrative, they claimed that after the race, he realized that he wanted to be part of the 405 crew. He moved to Oklahoma and competed in several seasons of the show, with the main goal of being included in Oklahoma's elusive list. Eventually, his hard work paid off and he made it to the Top 5.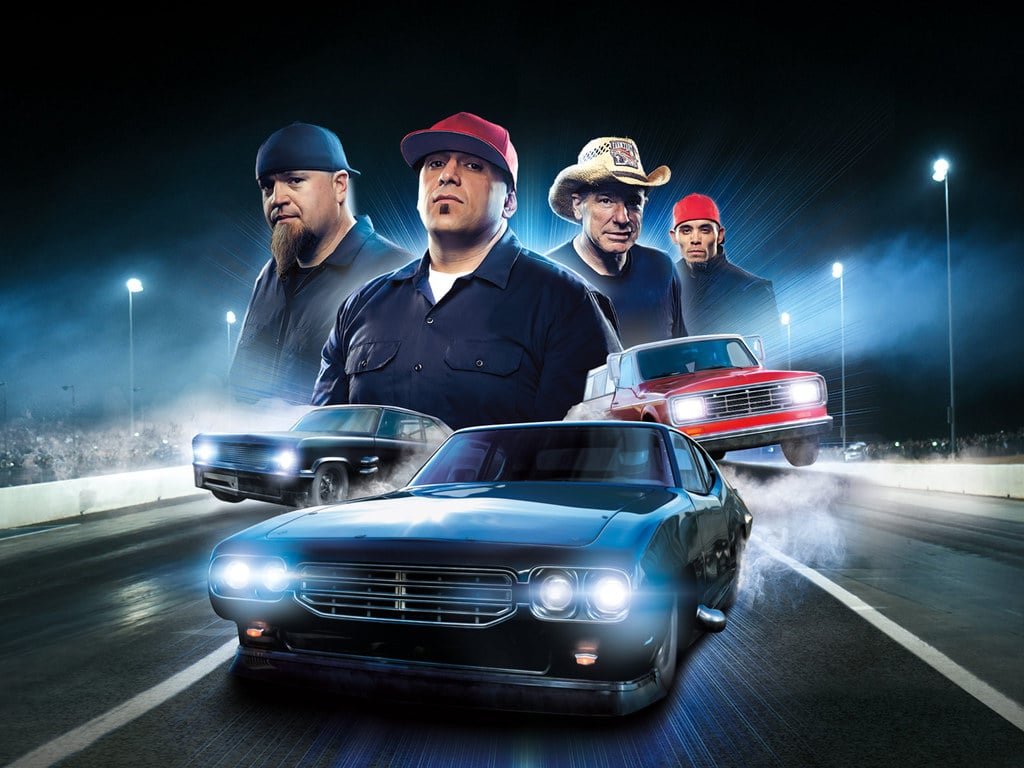 "Street Outlaws: No Prep Kings"
Due to the overwhelming success of the original series, several spin-offs were created, including "Street Outlaws: No Prep Kings." BoostedGT and other drivers from the original series were chosen to be part of the newest spin-off, which premiered on 27 February 2018. The main difference from the original TV show was that the competition was moved from the streets to non-prepped tracks.  Normally, synthetic liquids were sprayed onto the tracks to help the car navigate the road better since it created more traction. However, for this show, the tracks were not only untested but were quite rough as well.
Any of the participating race car drivers could win the competition without having the most firepower. It would boil down to the driver who could manage the power well, and this was the reason the "Street Outlaws: No Prep Kings" became more appealing to viewers because any of the low-budget guys had the chance to win the race.
BoostedGT said that those race car drivers that were backed up by massive horsepower could easily make tuning mistakes on the no-prep track surface. During the pandemic, fans thought it was canceled, but Discovery Channel announced that season four will be aired this 2021.
"Street Outlaws: Mega Cash Days"
From being a veteran street car racer for years, BoostedGT was offered a new job, that of being the race master of the new franchise series called "Street Outlaws: Mega Cash Days." Instead of just trying to focus on his car and his driving, this time he would be hosting the event. He was given an opportunity to do what Limpy did with "Cash Days" in Texas, and Big Chief with "Street Outlaws" in Oklahoma. He was extremely flattered and honored to do it, even if he knew he had huge shoes to fill. Discovery Channel knew that BoostedGT had been around the circuit since the mid-2000s and the knowledge he'd picked up from being with Limpy back then would be an advantage.
BoostedGT had been known to be a very level-headed guy, and could work with different personalities. With 64 drivers along with three crews for each driver, each race could be chaotic if the race master didn't have the right attitude to balance their egos. He said in an interview, 'You have to make a call and stick to it. You have to own it…don't get run over by anyone with a strong hand.' One thing that he learned from being in the racing circuit was to never take anything personally. Most of the time, those people who were lashing out were upset at something, but not at you. The kind of character he had was what made him popular with most of the racing fans. He managed to stay humble and calm as his popularity soared.
The TV series premiered on 12 January 2021 with $100,000 on the line, and the season had 12 episodes with the finale aired on 3 March 2021.
The result of the competition was kind of controversial, since no one really knew the winner personally; even BoostedGT said he had never heard of him. Of all the veteran drivers from Memphis, Oklahoma, and Texas crews, it was the new kid in town, James Brandon, who won seven races in the competition.
Interesting facts and rumors about Boosted
He had a regular job
Being a reality-TV star was just a part of his life for BoostedGT,, and off-camera he had two other important jobs, such as being a devoted father to his son, and a contractor for the military. As a contractor, he had traveled in several countries, but managed his schedule well, so that it wouldn't disrupt his TV career. His schedule these days was lighter due to the travel restrictions brought by the Covid-19 virus. He had more time to spend with his son, and he would sometimes share pictures of them bonding together.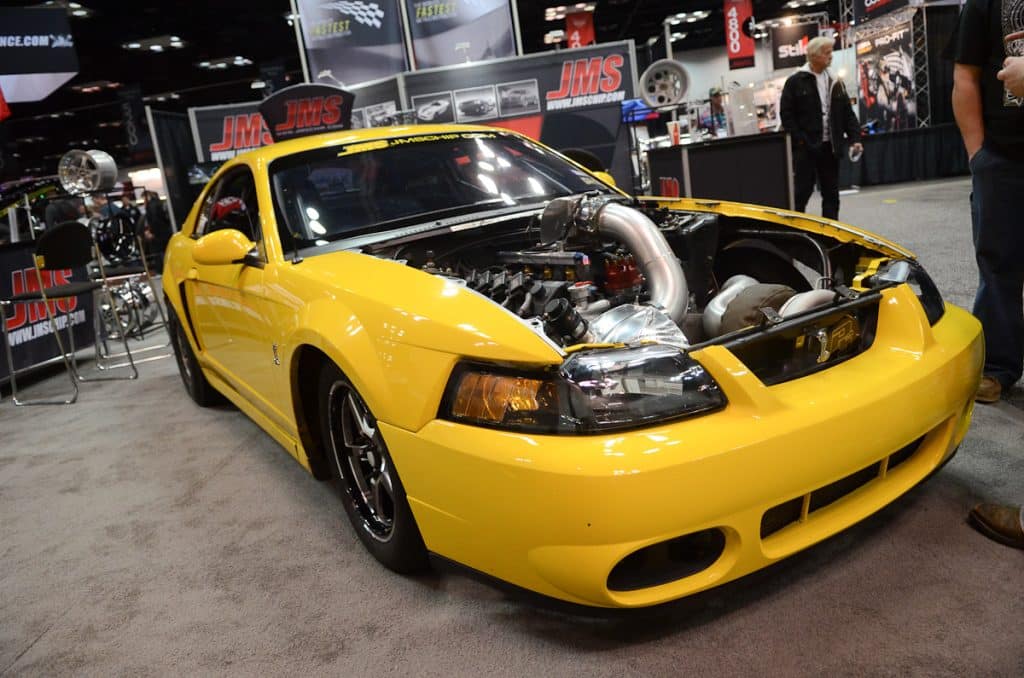 While filming his TV series could be time-consuming, hosting was a lot easier and safer than racing.
His personal relationship with Kayla Morton
Racing fans were generally happy when it was confirmed that BoostedGT was dating another street car racer, Kayla Morton; people referred to them as the power couple in the street-racing community. Kayla's father was a racing pro in the 1980's, and she grew up practically around race tracks and auto shops. Both BoostedGT and Kayla shared the same childhood, and that was probably why they hit it off so easily.
Around Oklahoma, she was the top female street race driver and so it wasn't a surprise that the TV show, "Street Outlaws," came knocking on her door. That's where their paths crossed, but it wasn't love at first sight; they just grew on each other. The Oklahoma crew gave him a hard time initially when they learned that he was dating Kayla.
However, fans today are curious to know if they'd broken up, as there were no new photos of them together, and during BoostedGT's recent interviews, she was never mentioned. Some online entertainment sites claim that they're married, but other sources say that there isn't any proof. It seemed that their pronouncement of being committed to the relationship for the long haul was a thing of the past.
BoostedGT's take on the scripted TV show allegations
He no longer checked his messages in his inbox, as it was mostly full of complaints and accusations from fans as they said that the show was rigged and everything was fake. BoostedGT said it was quite pointless to explain and argue anymore. The only control the Discovery Channel people flexed on the TV show was that they made sure the streets were closed, as they didn't want unnecessary accidents.
Other than that, they left everything to them. He was frustrated when he learned that some viewers thought that before they started a season, the TV producers would hand out a paper with a list of winners, losers, and who would have a scuffle amongst the drivers. While it was true that the TV studio would naturally want entertaining and controversial footage to get high TV ratings, there was no memo from the producers demanding it. The race itself, with so many different personalities interacting, had enough tension and drama that unpredictable things could easily happen without anyone planning for it.
His feud with Chuck Seitsinger
BoostedGT had a public fight with another race driver, Chuck Seitsinger, during an episode of the "Street Outlaws: No Prep Kings" in Maryland in May 2019.
During the event, the camera caught him and Chuck having a verbal argument at the starting line, and then it turned physical when Chuck threw water into BoostedGT's face, who threw punches at Chuck, and it went to a full-blown fight until they were separated by other race drivers. BoostedGT ended up with a ripped shirt; he auctioned the shirt that day to lighten the mood, and it fetched around $400, which was donated to charity. Fans wondered what really happened between the two, and why the always calm BoostedGT lost his patience that day.
What happened to Boosted on Street Outlaws?
BoostedGT is still associated with the "Street Outlaws" franchise series even if he hasn't been racing for quite some time now. He's a race master for Discovery Channel, just like Big Chief. He's also been actively vlogging and uploading videos onto his official YouTube Channel.