After five years of giving the audience a chance to see what life was like in the Alaskan and Canadian wilderness, Discovery Channel's "Yukon Men" bid farewell in 2016. Roughing it or going off the grid was something that most people only experience when they go out camping in a remote area for the weekend, but for the people in the Alaskan village of Tanana, this is their way of life. Viewers were glued to their screens each season as the Yukon men were tested to the limits of what they could do and endure. As fascinating as the show might have been to many, it soon came to an end, and its fans were wondering why.
All about the "Yukon Men"
The reality show began airing on 24 August 2012, and received mostly positive reviews from critics and viewers as it followed the lives of people living near the Yukon River, particularly Stan Zuray and his son Joey, Charlie Wright and his son Bob, James Roberts, and the Moore family. They were members of a small community with a population of about 200, around 80 percent of them Native Americans.
https://www.facebook.com/YukonMenTV/photos/a.456646187789870/946599548794529/
The place is pretty remote and its residents make a living out of hunting and trapping, fishing, logging, and raising sled dogs. Living there is a constant challenge, from the harsh weather to encounters with wild animals.
It all started when Paper Route Productions was looking for a hunter/trapper in Alaska, as Discovery Channel wanted this kind of story. Stan's friend in Fairbanks, who's a big-game guide, recommended him to the production company. He then sent them pictures of what he and the other people in the village do, and that was it – Discovery Channel was on board. He agreed to do the series to showcase what he viewed as 'a meaningful, hardworking, and ethical lifestyle.' Stan wanted to clear up the misconceptions that outsiders had of them as cruel trappers and poachers but added, 'while they may not like it, they could at least understand the value of it as a lifestyle.'
Stan Zuray
He's not a native of Tanana, but had been living there for over four decades when the show started.
Stan hailed from Boston, Massachusetts and grew up in the rough area of Dorchester. Money was so tight that his father worked multiple shifts and took on several jobs to make ends meet. As a result, he was never home to spend time with his family, and this strained Stan's relationship with him.
One could only imagine how tough life was for him, as he decided to leave and go as far away as he could from that place and the shady stuff he'd been doing that he knew could get him into trouble and possibly jail one day. Stan, with no money and living out of dumpsters, had managed to get by as he drove from city to city with no definite destination in mind. He said he was lost with no idea what he was going to do with his life, including where he was headed. Country living was something he had only heard about but had really no concept of, then as he passed through rural areas, he was fortunate to meet people from whom he learned.
When he ended up in a small village called Manson Creek in British Columbia, Canada, he learned about hunting and trapping from a native family who was living the simple life. It was then that he realized, 'This is what I want to do. This is the life I want to live.' However, he was an illegal immigrant and knew he couldn't stay, much as he wanted to, so he headed to Alaska to find someplace similar.
Stan really had it rough during his first winter, as he and his ex-wife had to eat two-thirds of their sled dogs to survive. He would later hunt for wolves that he would skin and tan to make fur that he could use or sell at a local store, and the wolf meat would be dog food. He and his ex-wife were then living 40 miles north of the village of Tanana. Two weeks after their baby died at birth, they were approached and asked if they were interested in a three-month-old baby named Monica whose mother was too young and not ready to raise her. Stan and his now ex-wife adopted her, but the couple separated when Monica was five, and she then grew up on the east coast, and became an aerospace engineer for NASA.
Stan remarried and had three children named Kate, Ariella, and Joey with his wife, Kathleen. Joey learned how to survive in the wild from his father, and he's already independent and had the necessary skills for subsistence living. Stan produced a book entitled "Carry On" and a documentary called "The Stan Project."
Charlie Wright
He was born in Rampart, a Yukon-Koyukuk Census Area in Alaska, and grew up near the Yukon River before he moved to Tanana in his twenties. Charlie has been working as an operator of the water plant for over two decades, and is also an experienced hunter, trapper, and fisherman. He and his wife Cheryl had four children together, with their only son often appearing with him on the show, as Charlie taught him survival skills.
Charlie's a commissioner of the Tanana Hunting and Fishing Taskforce, and explained that the organization 'fights for Alaska Natives Rights to hunt, trap, and fish traditionally' without harming the ecosystem as they preserve their culture and way of life. On appearing in "Yukon Men," he said, 'It was real exciting to let people know how we live out here…and how hard it is to make a living off the land.'
Pat Moore
He's Tanana's top dog breeder. Pat took care of his wife, Lorraine, who had an aneurysm and became disabled, while their children, Thomas Moore and Courtney Agnes, worked at the family-owned kennel. Courtney learned to live off the land as she could fish, hunt and trap on her own. She's married to a guy named Archie, who works in Alaska on an oil rig, and has two daughters. On filming the show, she said she loved that she's being paid for doing something she normally did on a daily basis, such as get fuel, wood, food, and prepare for winter.
James Roberts
He managed a dog kennel, and provided firewood to other residents. James was proud of his Athabascan heritage, and shared his knowledge of surviving in the wilderness. He has four children with his wife, Cindy. Reportedly, he was arrested on assault and weapons misconduct charges in 2017, after allegedly threatening to kill a village postal worker. He had been sober for over two decades when filming the series, but it was said that he was drunk the day he made a ruckus in the village.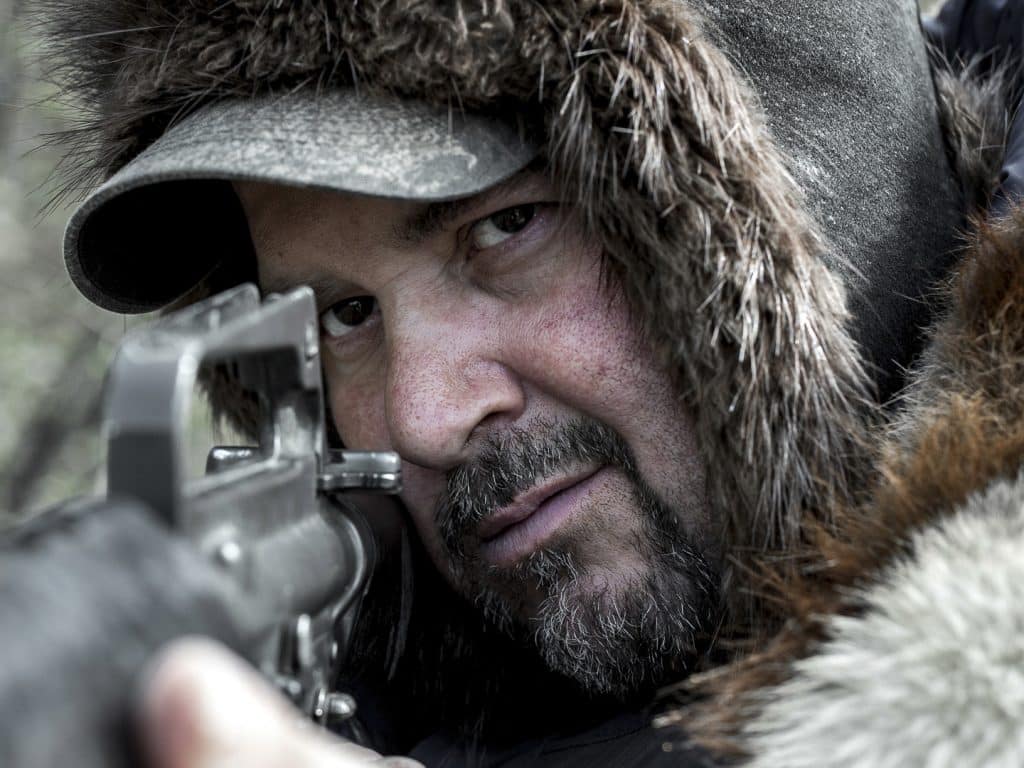 Why the show was canceled?
The series stopped airing in 2016 after seven seasons, having been the subject of much controversy, which people believed led to its cancellation.
"Yukon Men" accused of identity theft
Some people became confused with the name at first, as the show was set in Alaska and Yukon is a territory of northwestern Canada, bounded by the US state of Alaska to the west. Canadian Members of Legislative Assembly (MLA) filed a complaint against the use of the name "Yukon Men" and requested that Discovery Channel change it. Their people claimed that what was being portrayed on the show was not their Yukon, so its use of the name was 'an outright case of identity theft.' An independent MLA said in particular that the program was giving their Yukon trappers a bad name, as they showed 'unethical and illegal hunting practices' that included clubbing a lynx to death and shooting wolverines when they were caught in a leg-hold trap. They further added that they don't feed their dog teams Chinook salmon.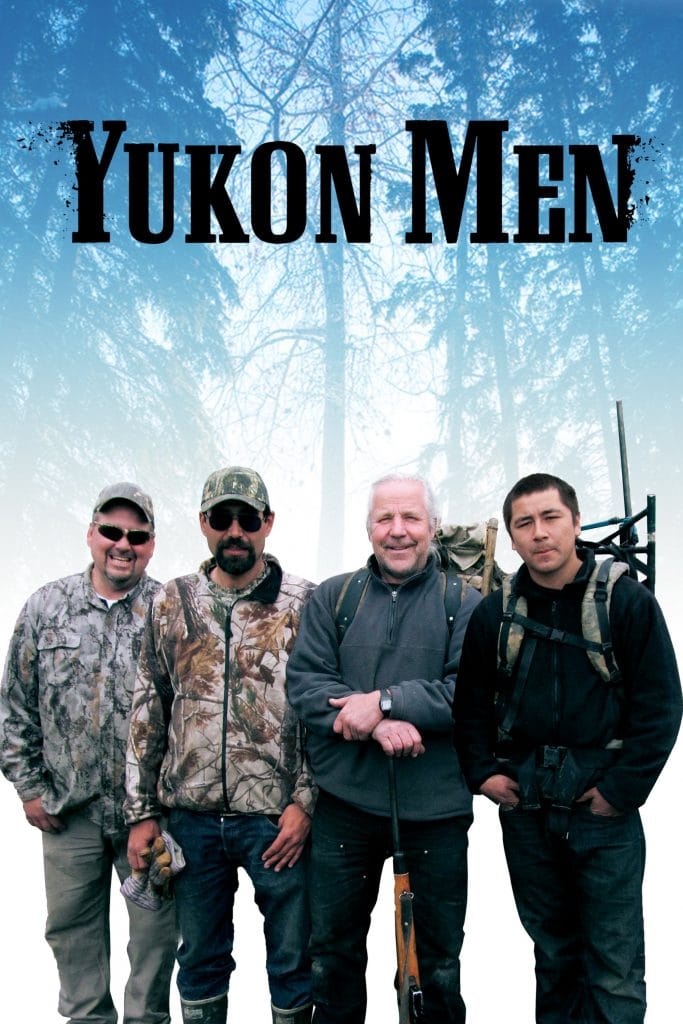 The Environment Minister Dixon's letter to the network stated – 'some of the practices on that television show have the potential to damage both our tourism industry and our trapping industry in the territory.' Much to the disappointment of those who wanted the name change, the response they received was that it was perfectly all right to use the name, considering it referred to the Yukon River of Alaska. Regarding the hunting activities, the Discovery Network President stated that they did understand and acknowledge that there were 'legal and cultural differences on this issue between Canada and many countries around the world,' but that 'diverse perspectives are an important feature of our programming.
A brutal and bloodthirsty show
The hunting methods of the Yukon men were criticized by some for being bloodthirsty. It was reported in an article that the weapons used such as a semi-automatic assault rifles, wire noose, and a small tree were excessive when they could have been used in a more humane way. Others believed that they only used all this for shock value.
People who were used to buying meat from a butcher or supermarket might find the show gruesome or barbaric, particularly when the hunters set up traps and killed wild animals, then skinned and cut them up.
Another thing that bothered some viewers was hunting bears while they were hibernating, as they deemed it unfair. Stan Zuray said that this practice goes way back, and that they did it for the meat and fur, so they didn't think about 'balancing the playing field.' Former President Donald Trump had made bear den hunting legal in Alaska.
What was even more shocking for most American viewers was when Stan talked about skinning a dog, and using its fur to make clothes or mittens, and even fed dog meat to his living dogs as it was his way of giving respect to the dog when it died. He said he probably had seen a need for things too much, that he wouldn't waste a dog that he valued by burying him in the ground.
When it comes to scenes that were graphic, the series put up a disclaimer or advisory that stated, 'Life in remote Alaska is a deadly struggle. Men hunt and trap to survive. Viewer discretion is advised.'
New road in Tanana Village
One of the things that made the village more appealing to viewers was its remoteness, with transport by boat only possible during summer, an ice road when the river freezes, and only one airline that offered regular flights. A new road into Tanana opened in 2016, and although it considerably reduces the cost of living for the residents, they were worried that it would be easier for hunters to trespass. As the area became more accessible, it lessens the mystique of the place.
Tanana residents were divided
Most of the residents were supportive of the show and enjoyed it; it was also bringing some economic support into the village. However, there were others who didn't like it, believing it was because they didn't want outsiders to flock to their village and go hunting, or disturb their way of life.
The show was scripted
In "Yukon Men," the viewers get to see this part of Alaska for what it was, and how people survived. However, what was being shown on television had people questioning its authenticity.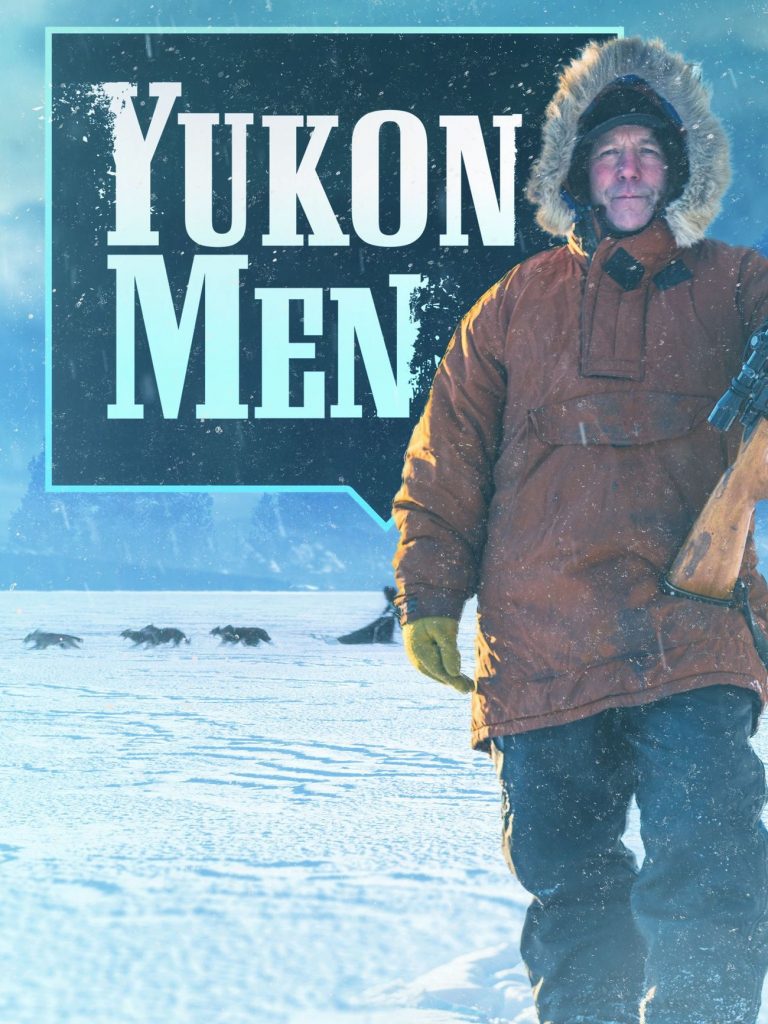 Stan said that a film crew stayed in the village for more than a year the first time, and set up cameras and followed him, Charlie, and the rest of the guys as they did what they usually do every day, such as fishing, hunting, running trap lines, and training dogs. It could get really cold out there, which made these tasks all the more difficult and dangerous for unaccustomed crews.
A reality show could become boring when nothing exciting was happening for the crew to film, so fans were curious to know if the producers did what most shows of this genre usually do during those times, and use dramatic reenactments. According to Stan, 'reality shows have to produce an understandable story for its audience,' but that everything they showed happened as 'all the animals are real, all the hunting is real, all the fishing is real.' All the stories that played out came from the cast and the people living there, including the time he was ripped out of a tree by a bear when he unknowingly got too close to her cubs, and as it was obviously impossible to capture everything on camera when they happen, they had to recreate some parts and use narrations and interviews.
He admitted that the drama factor was needed to hold the viewers' interest, as they were 'remote-ready to click at the slightest lack of excitement.' That said, he reiterated that their day-to-day life could be dangerous, and entailed a lot of hard work.
Another thing that some people found hard to believe was the idea of subsistence, and living without the comforts that most people take for granted and enjoy. Reportedly, a viewer living about 200km away from Tanana said that the town has an airport and has flights every day that carry people, mail, food, and fuel, so the scene in which they said they only had a few days of food left was a lie, as they could easily walk across the street and get a cheeseburger from a café store. It was also said that people living in that village had electricity, satellite television, internet service, and cell service.
However, subsistence living that was highlighted on the show was something that many residents chose to do, and not necessarily the only way to live in their town.
Charlie Wright is an expert hunter and fixture in the Tanana community #YukonMen pic.twitter.com/6xrfRU3Xew

— Yukon Men (@YukonMenTV) March 30, 2016
Charlie only fished and hunted to feed his family, as he only used resources necessary for survival. He said that when he was young, his family used to do commercial fishing until the area was closed, but as he became a husband and father, he raised his family differently.
The danger was real – Stan said that the town had respect for the people that followed this lifestyle, as they knew how dangerous it was and they didn't have to think long to remember all those who had proven how 'you can easily die if you screw up.' Charlie shared the same sentiment, as he said that being sufficiently armed was needed if one wanted this kind of life, as there was no way one could survive for long if left unprotected because 'something would eat you.' However, there's no need for a gun if you are living in the middle of town. He also said that wolves were 'ruthless animals' that endanger the townspeople, but a reporter for "The Guardian" investigated Charlie's claims, and revealed that there were only two records of fatal attacks by wild wolves in the last 10 years in the US and Canada, even though they had over 60,000 wolves on record; total numbers of attacks wasn't revealed!