• Whitney Scott Mathers is the adopted daughter of rapper Eminem.
• She has two sisters, Hailie Jade and Alaina.
• She is a brilliant student and has an exceptionally high IQ.
• She is bisexual and is a positive contributor to the LGBTQ community.
• She has not yet accumulated her own wealth, but is a beneficiary to her father's assets.
In a world where entertainment revolves around bright and shining stars, imagine what it must be like to be the daughter of world renowned American rapper, Eminem. Whitney Scott Mather's is amongst the lucky few to have a famous icon as her father. Although she isn't his biological daughter, she has basked in the benefits of gaining him as a father, as she has been showered with attention, love and care from the day that he legally adopted her.
Early life, Family, Educational background
Whitney Scott Mathers, born on the 16th April 2002, in St. Joseph, Missouri USA  to biological parents Kim Ann Scott and Eric Hartter; she has American nationality. Her biological father passed away of a drug overdose on the 22 August 2019, but wasn't part of her upbringing, as he was a no show in her life from the day that she was born. Her mother is the ex-wife of her adopted father Eminem, and got together with Eric after their divorce. Sadly, because of his lifestyle, Whitney didn't get a chance to know him.
She was born and at the time her biological parent's lives were unstable to care for a baby. Her mother was heavily into drugs, while her father had an extensive rap sheet for his criminal activities that either kept him behind bars or on the run. It was because of this instability in her parent's lives that Eminem stepped in as a guardian angel to take her under his wing as his own daughter in 2005, making her the youngest of his three daughters.
Eminem's love for his daughter Whitney is evident as he has spoken in many interviews of how much he adores her.
He describes her as an intelligent and funny child who stole his heart from day one. Her presence in his life has been a gain to both him and his two daughters, as the addition of a younger sister was accompanied by much joy. He gives to them what he never had as a child.
Whitney has had the privilege to grow up in a happy home with her siblings, Hailie Jade who is Eminem's biological daughter, and his other adopted daughter Alaina. Although these three sisters don't share the same biological father, they are not complete strangers to each other.
Whitney and Hailie have the same mother. and Alaina is their mother's twin sister's daughter. Whitney is fortunate enough to have been blessed with all the luxuries that life has to offer through her good hearted adoptive father Eminem. She loves both her sisters very much but is said to be closer to her older sister Hailie, as she looks to her for guidance.
Known to have an exceptionally high IQ, Whitney is a brilliant student and does her dad Eminem, and sisters Haile and Alaina proud with her academic achievements. She is currently in high school completing her matric year, and hopes to follow in her sisters' footsteps of going to college to obtain a degree.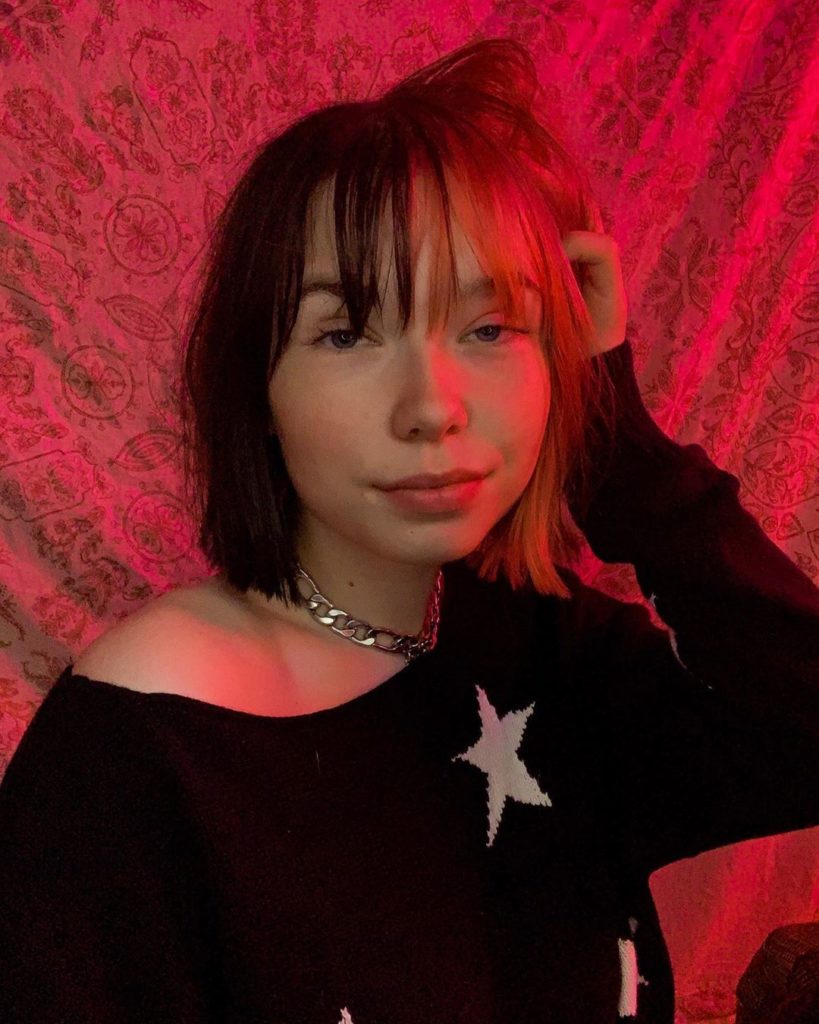 Personal life
This 19 year old has been very open about her life and has confirmed via her social media accounts that she is indeed bisexual. She is a confident young lady who is proud to be a positive contributor to the LGBTQ community, as she believes that as long as you are happy with yourself, who you love shouldn't really matter.
She has 46,000 followers on Instagram, and uses her status as the daughter of a world renowned rapper on this platform, to promote and raise funds for social justice equality. Although she is still a scholar and has not yet built a career of her own, she makes good use of her status, she positively contributes to making the world a better place to live in.
Whitney is not one to spruce her personal life on social media, so any known romantic, relationships of this young lady has never been made public. According to recent reports she is said to be of single status giving her whole attention to completing her schooling career.
Hobbies and Interesting facts
Whitney is said to enjoy photography and travelling very much. Her favourite place to visit is the city of Paris, France as she finds its beauty mesmerizing.
Her favourite colours are black, blue and Pink, as she is often seen sporting them in her daily attire.
Her love of animals is said to be from the time that she was a toddler. and just like that of her father Eminem.
She enjoys watching movies which have actors Brad Pitt and Sivan Alyra Rose in them, as they are amongst her favourites.
Italian food seems to be the most pleasing to her palate as pizza and pastas are a must on the Mathers weekly menu.
Appearance, dress style
This blonde haired and blue-eyed beauty weighs in at a petite 110lbs (50kgs), and stands at 5ft 3inches (1.6m) in height; she's sometimes seen wearing her flowy hair untied, complementing her heart shaped features.
Always seen in comfortable casuals, Whitney seems to enjoy a sporty look. Sweaters and track pants accompanied with socks and sandals is what she embraces, as she chooses comfort over red carpet style.
Net worth
Whitney has not accumulated her own wealth, as she is still in school and is yet to pursue a career path. She is however in want of nothing as her father has accumulated a staggering amount of wealth of an estimated $230 million, and she is surely a beneficiary to his assets.