• Thomas Hearns is an American former professional boxer, born in Grand Junction, Tennessee USA on 18 October 1958.
• He was the first boxer to become the world champion in five weight categories, including welterweight and light heavyweight.
• He was coached by the late American boxer, trainer and commentator Emanuel 'Manny' Steward.
• He has an 80,000 people fanbase on Instagram, and has an estimated net worth of over $450,000.
• He is married to American former model Renee Hearns, and has a son, Ronald Hearns, who is also a professional boxer.
Who is Thomas Hearns?
American former professional boxer Thomas Hearns was born in Grand Junction, Tennessee USA on 18 October 1958, so his zodiac sign's Libra. He was known as both 'Motor City Cobra' and 'The Hitman' during his career, and was the first boxer to become the world champion in five weight categories, including welterweight and light heavyweight.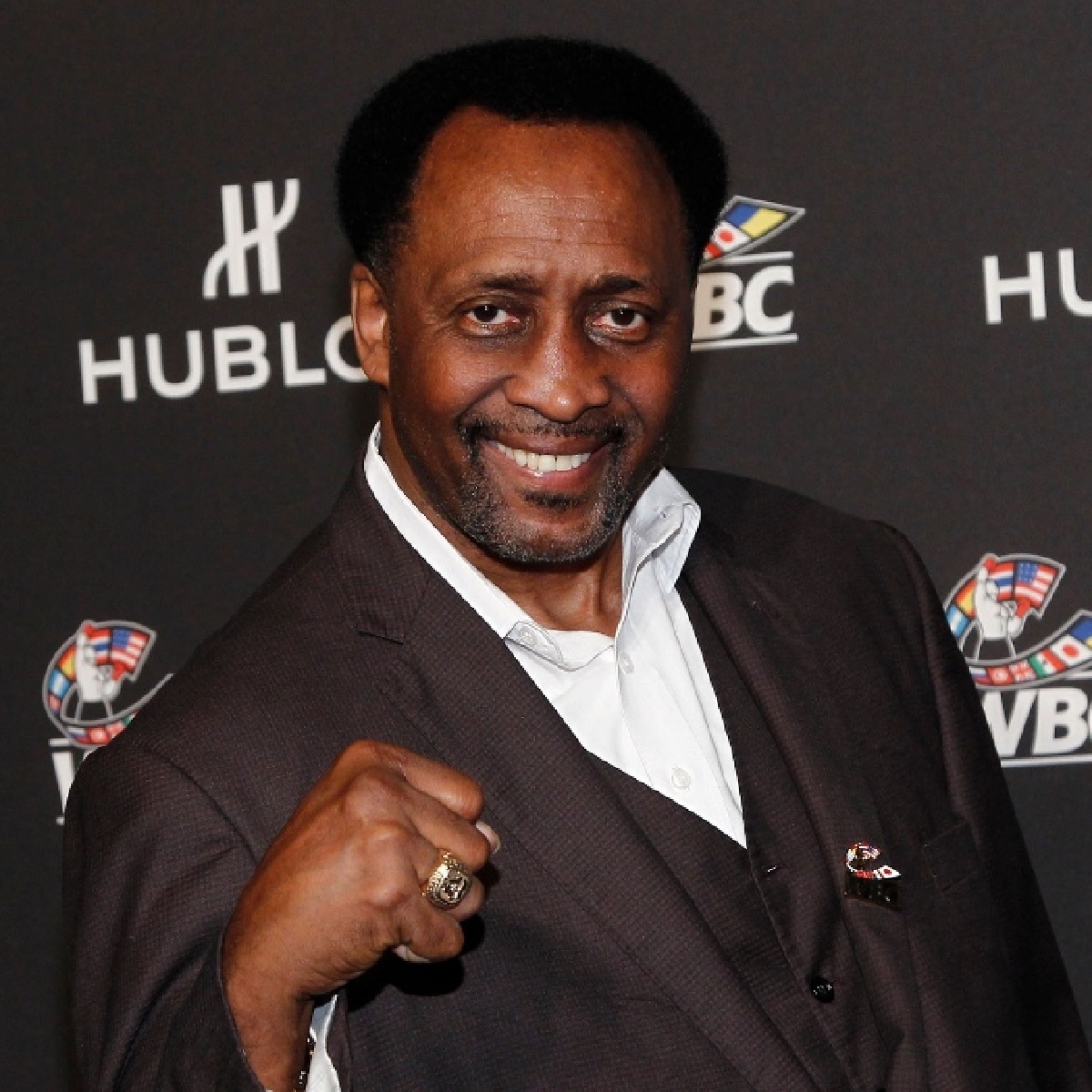 Education and early life
Thomas was raised in Grand Junction alongside two older siblings, solely by their mother Lois Hearns who worked multiple jobs to raise her children, including being a fight promoter; Thomas' father Josh Hearns wasn't around while he was growing up. Lois and her children moved to Detroit, Michigan when Thomas was five, and she later remarried and gave birth to six more children.
Thomas became interested in boxing during his teenage years, and had an amateur record of 155 wins and eight defeats. He studied at a local high school in Detroit, and upon matriculating in 1967 chose to dedicate his life to boxing.
Career as a boxer
Thomas became the National Amateur Athletic Union Light Welterweight Champion in 1977, when he beat Bobby Joe Young in the finals, and the same year saw him win the National Golden Gloves Light Welterweight Championship.
He became a professional boxer in 1977, and was coached by the late American boxer, trainer and commentator Emanuel 'Manny' Steward. Thomas was described as a 'light-hitting amateur' when Manny took him under his wing, and he then turned him into one of the strongest punchers in the history of boxing.
From 1977 through 1980, Thomas won 28 matches, losing none, and he then defeated the Mexican boxer Cuevas, who had been undefeated for four years, becoming the World Boxing Association (WBA) Champion; Thomas knocked him out in the second round, and the "Ring Magazine" named him 'Fighter of the Year'. He lost his first professional bout in 1981, to World Boxing Council (WBC) Champion Sugar Ray Leonard; Thomas was leading on points in the 13th round, but was pinned and badly beaten by Leonard in the following round, forcing the referee to stop the fight.
In December 1982, Thomas fought and won against three-time WBC Super Welterweight Champion Wilfred Benitez, and he then defended his title against Mark Medal, Fred Hutchings, Roberto Duran and Luigi Minchillo (European Champion). In 1984, after having become the first boxer to knock out Roberto Duran (second round), the "Ring Magazine" again named Thomas 'Fighter of the Year'.
In 1985, he moved up to middleweight and challenged the Champion Marvin Hagler, while their fight remains remembered as both 'The War' and "The Fight'. In the first round, Thomas opened a deep cut on Marvin's forehead, but then broke his own right hand. The fight still went on, and Marvin was able to knock Thomas down in the third round; even though Thomas lost, both he and Marvin became tremendously popular following the fight.
In 1986, Thomas knocked out James 'Black Gold' Shuler in the first round; James had previously been an 'undefeated rising star', but he died in a motorcycle crash a week later. At the funeral, Thomas presented James' family with the champion's belt, stating that it belonged to him, as he had held it longer.
He became WBC light-heavyweight champion in March 1987, after defeating Dennis Andries in the 10th round, and by the end of the year, Thomas became the WBC middleweight champion by defeating Juan Roldan (4th round knockout); he lost his WBC middleweight belt in June 1988, after he was knocked out by Iran Barkley in the third round, but he then became the WBC super-middleweight champion in November 1988, after defeating James Kinchen.
Thomas faced Sugar Ray Leonard again in 1989, and it ended in a controversial draw.
In 1991, he became the WBA light-heavyweight champion by defeating Virgil Hill, who had previously defended his title 10 times.
As one of the "Four Kings", Thomas Hearns was a devastating puncher who fought the best of the best. In his legendary career he captured six world titles in five different weight classes.Join us in wishing 𝙏𝙝𝙚 𝙃𝙞𝙩𝙢𝙖𝙣 a Happy 63rd Birthday! 💥🎂

Posted by Top Rank Boxing on Monday, October 18, 2021
Thomas' next notable fight was on 6 November 1998, when he and Jay Snyder knocked each other out in the first round; Thomas was able to get up before the referee had finished his count, and thus won the match. He became the IBO cruiserweight champion on 10 April 1999, by beating Nate Miller in England, but he lost the title to Uriah Grant in April 2000. He fought his final boxing match on 4 February 2006, when he faced Shannon Landberg.
Thomas has since been staying away from media, and is today a Reserve Police Officer in the Detroit Police Department.
Love life and wife
Thomas avoids speaking about his love life in public, but it's known that he's been married to American former model Renee Hearns for close to five decades now.
On 19 March 1978, Renee gave birth to their son Ronald Hearns, who's followed in his father's footsteps and become a professional boxer; he fights in both the middleweight and light middleweight divisions. Thomas encouraged his son to pursue an education before boxing, and Ronald thus holds a Bachelor's degree in criminal justice from American University; he was highly sporting during his four years there, and played basketball for the university's team.
Thomas hasn't spoken of other women whom he's maybe been with, is married to Renee Hearns as of January 2023, and they have a son together.
Interesting facts and hobbies
Thomas is today living in Southfield, Michigan.
He faced financial issues in 2010, when he had accumulated a $250,000 debt to the IRS; Thomas stated he'd repay it in its entirety, and thus had to auction off some of his possessions, including his boat and a 1957 Chevy.
He was ticketed for parking in the middle of the street in 2012, and was featured in the reality show "Parking Wars".
Thomas has an 80,000 people fanbase on Instagram, and has posted over 220 pictures and videos onto the social media network.
His favorite actors are Dwayne Johnson and Jean-Claude Van Damme, and some of his favorite movies include "Gridiron Gang", "Fighting with my Family" and "Jungle Cruise".
Height, eyes and wealth
Thomas' age is 64. He has brown eyes and short black hair, he's 6ft 2ins (1.88m) tall and weighs about 230lbs (105kgs).
Thomas' net worth's been estimated at over $450,000, as of January 2023.