• Jonathan and Drew Scott are famous twin brothers in the real estate business
• Show "Property Brothers" debuted in 2011 on W Network, distributed by HGTV in the US
• Both brothers are well-versed in the show's topics: Jonathan is a certified contractor and Drew is a real estate agent
• Their production company Scott Brothers Entertainment has co-produced many of the "Property Brothers" spin-off series and other shows
• Estimated net worths of the Scott twins are $200 millions each
It's been a decade since "Property Brothers" debuted on TV and at this point, just saying they're famous would be putting it mildly. The success achieved by the twin brothers Jonathan and Drew Scott goes well beyond the US, having established a franchise broadcast in the entire world that's only the cherry on top of a long list of accomplishments on TV.
However, although the brothers aren't reluctant to use social media or are extremely careful with their privacy, the truth is that the general public don't often know the width of their lives both professionally and personally-wise.
So who are the "Property Brothers"? What is their show about and what else is there to know about the Scotts? Get ready to know all the life's details about the most famous twins in the real estate business!
Who Are They?
Although the genre of home-improvement has existed for decades, "Property Brothers" is one of those shows which stand out from others for its innovative concept and stunning remodeling results. Though no matter how good the show's premise is, it wouldn't be the same if it wasn't for its charismatic hosts Drew and Jonathan Scott.
Native from Vancouver, these twin brothers are actually well-versed into everything their show is about. On his part, Jonathan is a certified contractor while Drew is an actual real estate agent.
Nonetheless, their good-looking appearances and skill to keep their audience entertained is not a coincidence. Both brothers were always interested in doing TV, working as entertainers and even worked as child actors in their beginnings.
Coming a long way since then, it's not hard to grasp the success "Property Brothers" has nowadays.
Only a couple of weeks after its debut in January 2011, the show had already become one of the most watched ones of its original Canadian TV channel W Network, getting distributed not long after by HGTV in the US. Its popularity it's so huge, that a whole series franchise and the Scott brothers' own producing company have resulted from it.
The Scott Brothers' Many Career
They're known for their TV appearances, but the Scott twins are more than simple celebrities. Their accomplishments behind the small screen include professional feats both in the entertainment world and outside of it.
Starting with Jonathan, he's a business major from the University of Calgary and he and his brother joined the flipping-houses business in their early years of college. Although buying, repairing and reselling houses proved to be a profitable occupation then, at some point Jonathan worked as a flight attendant for a while to sustain himself.
As well as his brother, Drew's interest in acting started at an early age, though even if he kept loyal to his acting dream, he also majored in kinesiology and played professional basketball for years. Though his role in the flipping business with Jonathan wasn't much on the repair side, it allowed him to eventually become a licensed reactor.
On his part, Jonathan studied design and later became an official contractor, which was the first step into founding Scott Real Estate Inc.
Still wanting to pursue a career in entertainment in their early twenties, Jonathan had unsuccessfully tried to become an illusionist while Drew kept joining acting auditions. However, seeing their individual efforts go wasted for the first years, the twins and older brother JD founded their company Dividian Production Group in 2002.
🤣🤣🤣 #PropertyBrothers https://t.co/8MAZJULPii

— Property Brothers (@PropertyBrother) August 3, 2021
How They Got Into TV
Although one might assume that founding their own filmmaking agency would catapult them to a good place in the entertainment world, that's not what happened. For a long time, Dividian Production didn't produce any films, leading the brothers to financially rely on their flipping business, even expanding it to the US.
Jonathan eventually was licensed as a realtor while Drew, in a rush of not letting his long-time dream of acting left forgotten, moved out to Vancouver, where he took acting-related classes in order to gain a place in the local entertainment business. Not finding much success at first, setting up a branch for the family's flipping company eventually allowed him to pitch real estate-related shows in the city and the opportunity to host the "Realtor Idol" show later on.
Though that one series never saw the light, it landed him the co-hosting spot in "My Dream Home", which concept was changed when producers discovered he and Jonathan were twins brothers and were both into real estate.
After a total revamping, the pilot episode of "Property Brothers" was filmed and six months later it was picked up by W Network. What happened afterwards is history.
First Shows
"Property Brothers" might be the most popular TV project by the Scott brothers, but it's not the only one. Ever since its debut on TV, a large and nowadays millionaire franchise has resulted from it.
Seeing the success achieved by "Property Brothers", in mid 2012 Jonathan and Drew Scott's  second show "Buying and Selling" premiered on HGTV. Instead of flipping newly-acquired houses for their customers, in "Buying and Selling" the Scott brothers help families renovate their old houses to make the buying of their dreamt house more financially affordable.
The next year, the third show of the franchise entitled "Brother vs. Brother" premiered with record-breaking audience ratings. In the show, the brothers compete  against each other to renovate two similar houses of the same price range. Following the renovations' end, an expert judged the properties and adjusted their value accordingly, resulting in the brother with the highest market-priced house as the winner.
Some of "Property Brothers" spin-offs have followed similar premises to the original show, including the shortly-aired specials "At Home On The Ranch" and "Drew's Honeymoon House".
Recent Projects
By contacting people who wanted their actual houses to be renovated, the Scotts' show "Forever Home" came to light in 2019 as the eight show of the "Property Brothers" franchise.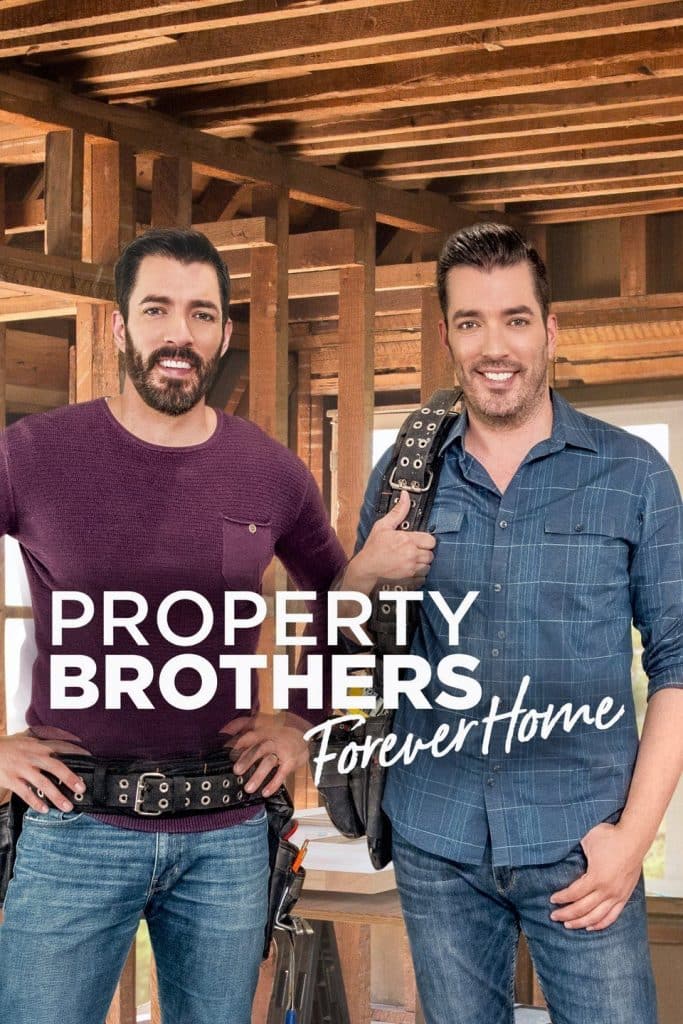 For this show, proprietors choose how they wanted their house to be renovated and were presented with viable designs by Jonathan for it. During its premiere, "Forever Home" broke the HGTV's audience record previously established by "Brother vs. Brother" in 2017.
In 2019 the Scott brothers appeared in "A Very Brady Renovation", which focused on repairing the house featured in the 1970s sitcom "The Brady Bunch". Later in 2020, the Scotts hosted "Celebrity IOU", a series showcasing several Hollywood stars and their efforts to renovate a house for their loved ones with the brothers' help. The show's innovative concept achieved such a huge positive international reception, that Australian and Brazilian adaptations were announced to air in 2021.
As well, the twins have launched two mobile apps so far, starting with "Property Brothers Handbook" in 2015 and "Home Design" a couple of years later, both of which are interior design-oriented.
Businesses & Other Projects
Besides their well-known skills at real estate, leading renovations and hosting TV shows, the Scott brothers fortunately have found success in other fields of the entertainment industry.
Their Dividian Production Company was at stand by for several years, only producing two short films "Karma Inc" and "A Better Me" in 2009. Eventually, the company passed on to become Scott Brothers Entertainment, changing its main focus from films to TV and online shows.
So far, not only has this company co-produced a couple of the "Property Brothers" most successful spin-off series, but other shows such as "DIY Insider", "Reno Set Go" and "Make Your Move".
Some of the websites in the company's records include "Makeover Manor", "The Scott Seat" and "Elevate Your Space Challenge".
In 2019 Scott Brothers Entertainment bought "Property Brothers" to its former main producing company Cineflix. The deal included all the producing rights to the original show and any of its spin-off series, though the worldwide distribution and part of its financial participation were kept by Cineflix.
Not everything is business for the brothers though. In 2015 Drew and Jonathan established a country band named The Scott Brothers, with which they have released average-positioned records on the Billboard's country lists.
Worth mentioning are also Scott Living and Casaza, two furniture brands designed, produced and curated by the brothers.
Who Is Drew's Wife?
If you haven't been too up to date with the Scott brothers' personal life, it's possible you don't know Drew has been married for a couple of years now.
Back in 2010 he met his now-wife Linda Phan in Toronto, from where she's native. The couple hit it off quickly but took their relationship slowly, as they only started living together four years later in his Las Vegas' house.
Although being in the entertainment world often makes things difficult for couples, in this case it wasn't. As the Scott Brothers Entertainment's creative director, Linda traveled quite often with his team and of course, played a big role in the show's success as well.
Linda might not be as famous as her partner, but she became known by the "Property Brothers" audience when in 2017 she appeared in "Drew's Honeymoon House". Said spin-off series followed the renovation process of the couple's 1920s house in Los Angeles. The series lasted five episodes and was followed by the special episode "Linda And Drew Say I Do", which premiered in mid 2018 and featured the couple's nuptials.
Although Linda hasn't appeared on TV for a while, she's still working with the Scotts' production company and hosts the "At Home with Linda and Drew Scott" podcast.
Is Jonathan Married?
Unlike his twin brother, Jonathan Scott is not married. However, his past and present romantic life has been widely commented on by the media.
Jonathan was once married to Kelsy Ully, whom he had apparently met while working as a flight attendant. Jonathan and Kelsy had been together for several years before tying the knot in 2007, though unfortunately their marriage ended only two years later. As Jonathan affirmed during an interview with the In Touch magazine, he discovered his marriage was in ruins when he was scrolling through his Facebook feed and saw Kelsy had changed her relationship status. Though the split happened in 2009, the divorce wasn't officialized until 2013 after a long and difficult legal battle.
In 2016 Jonathan publicly admitted he was in a relationship with Jacinta Kuznetsov, a radio producer whom he met during a charity event early that year. The relationship ended in early 2018 and Jonathan kept mostly secretive of his relationship status until late 2019, when he and actress Zooey Deschanel publicly admitted being romantically involved. The relationship news was received with shock, as Deschanel had announced she was divorcing from Jacob Pechenik only a week prior.
Do They Have Another Brother?
Jonathan and Drew Scott indeed have an older brother named James Daniel, also known as JD by the audience of "Property Brothers", in which he has appeared several times.
Less known is the fact that JD has played a big role in the Scott brothers' success, having associated with them from the start with the founding of Dividian Production Group and Scott Real Estate Inc, back in the early 2000s.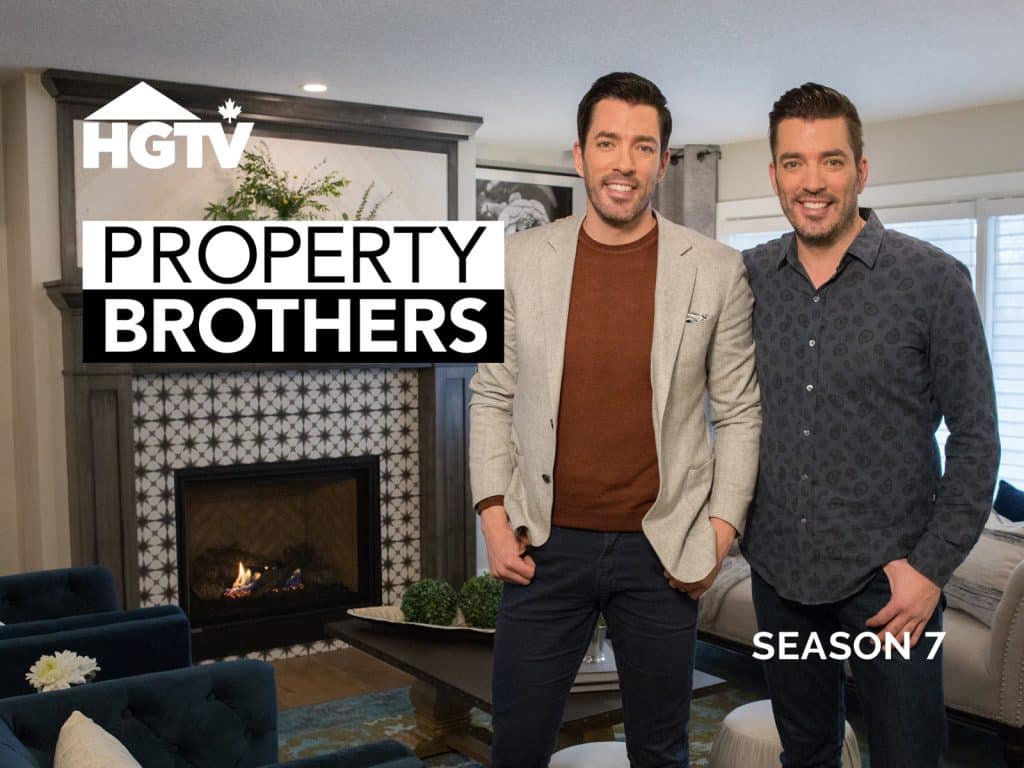 Besides guest-starring in several spin-off series of the "Property Brothers" franchise, JD is a writer for TV and hosts his own shows "All-American Amusement Parks" and "DIY Insider". As well, the passion for acting he shares with his younger brothers has led him to become a celebrity impersonator in Las Vegas.
Net Worth
Knowing how famous and successful the Scott twins are, it's not surprising to find out their net worths are quite impressive.
By 2017, their reported separate salaries for "Property Brothers" was as much as $150,000 per episode. Though that number might have been increased the following years, it's a fact their total income comes from different sources including their production company, other shows and furniture line Scott Living, which reportedly had a $100 million revenue in 2017 and kept growing the following years.
While we don't exactly know how much their real estate business contributes to their fortune, Jonathan and Drew's have estimated net worths of $200 millions individually.
Is Their Show Fake?
As entertaining as reality shows are, every series' authenticity is put under questioning in this genre. For the "Property Brothers" is no different, but unlike many series that often dodge addressing these types of rumors, the Scott brothers have straightforwardly denied the show is staged or scripted in any way.
To put it clearly, the show's budgets, properties, dialogues and works done in the houses are real. While the Scott brothers have openly admitted that some scenes are re-filmed due to third parties' interferences and that some of the inspiration houses are actually not for sale, each renovation is apparently completely genuine.
Considering this, it's clear that the twins try to maintain their show's image as transparent as possible. While some things are not as real as thought, we have come to care about the Scott brothers so much throughout the years, that those details are simply not that important.