• "American Chopper" is an iconic and controversial reality series of the last two decades.
• The show was cancelled in 2010 due to legal issues between father and son Paul Sr. and Jr. Teutul.
• Several spin-offs and specials have aired since then.
• The show has been remembered for its creative bike customizations and its media impact, including meme "American Chopper Argument" and video games.
• The cast has reconciled and is still active, with Paul Sr. facing financial issues and Paul Jr. running his own business.
Whether you love or hate it, it's undeniable that "American Chopper" is one of the most iconic and controversial reality series of the last two decades.
If you have ever wondered why the show continues to be so relevant so many years after its debut in 2003, the answer is quite simple. While the business whatnots and the genius motorbike customizations showcased in it are what attracted people to watch the show, the lots of family drama is definitely what made them stay for a long time.
However, despite its success, in 2010 "American Chopper" was suddenly cancelled and regardless of the fact several spin-offs have been released since then, people still wonder why the show came to an end in the first place and what is the reason its following airings were so short-lived.
Take a seat and pay attention, because fortunately we will give you the answer to those questions, in addition to updating you on the whereabouts of the show's cast!
Why Was "American Chopper" Cancelled?
First Cancellation
At the time of its end in 2010, "American Chopper" had 7,2 audience points on average, which means several million people watched the show per episode. That's really impressive and a good reason for TLC to want to keep airing the show, so that makes it clear that low-ratings were not a logical reason for the cancellation.
So what was it? To know that we need to go back to 2008, when Paul Teutul Sr. confronted his son Paul Jr. over the young man's habit of being late to work, something which Paul Jr. didn't like and quickly ensued a father-son loud verbal fight.
As if that wasn't enough drama, Paul Sr. fired him right there, in front of all their employees and for the world to see through the show.
Despite how big of a fight entailed between father and son, Paul Jr. came back to the show months later to take the place of a contractor. Though that agreement didn't last for long, as he left again to open his own camp stove business in mid 2009. That's when Paul Sr. tried to buy his son's share in Orange County Choppers through force, ensuing a legal battle that lasted until late 2010. Besides that, the former staff member Cody Connelly and the artist Justin Barnes were respectively suing the business for fraud and design copying.
However, TLC wasn't going to wait until those court cases were sorted out and in February 2010 they had already announced the end of "American Chopper". Although the network didn't admit the real reason for the cancellation, it was obvious the legal problems its stars were going through and the drama it surely would entail was the cause.
Second Cancellation
Paul Jr.'s plans of having a business dedicated to design stoves were short lived, leading him to take back his profession of chopper builder. However, this time he wasn't going to repeat his past mistakes and instead of going back to his father's garage, he founded his own shop Paul Jr. Designs.
Becoming independent also brought new things for him, as TLC included him and his business in the new show "American Chopper: Senior vs. Junior", which premiered in August 2010 and was counted as the original series' first spin-off.
"Senior vs. Junior" also included Paul Sr. Teutul and Orange County Choppers, creating some kind of competition between both shops but always with one condition: father and son would rarely interact with each other in the show. That was a smart move, considering the millionaire legal battle that was occurring off-cameras between them.
Although during the show's fourth season Paul Sr. and Jr. teamed up to work on a bike, their relationship was far from being fixed. Ultimately the series was cancelled in 2012 by TLC without giving much of an explanation. However, the show's producer Craig Piligian was sincere about it during an interview with Entertainment Weekly, admitting that filming the show was difficult for him as well, as his relationship with Paul Jr. hadn't been the easiest and at some point even led to Teutul's firing.
Regardless of that, Piligian also considered the show still had more potential: 'It's been a resilient, powerful show. Right now they're telling me it's cancelled', he said after admitting he had mixed feelings regarding the network's decision.
Spin-Off & Specials
Craig Piligian wasn't wrong. "American Chopper" still had a lot of potential and that's the reason in early 2013 it's second spin-off "Orange County Choppers" debuted, though this time on the network CMT.
Left behind was also left the whole concept of the rivalry between father and son, as the series centered more on Paul Sr. and his business.
Unfortunately, this new show was short lived too and aired its last episode in early 2014. Later that year, a special episode "Shaq Bike" featuring the building of a chopper for the basketball legend Shaquille O'Neal aired. This single revival of the series made fans happy, but also made the still not-fixed relationship between Paul Sr. and Jr. more evident, as there was no trace of the oldest Teutul son in it.
Second Revival & Cancellation
The year 2018 took everyone by surprise with the revival of the original series "American Chopper" on Discovery channel. What was even more shocking was not only the fact the show was returning to TV after four years, but many were ecstatic to find out Paul Sr. and Jr. had finally reconciled after ten years of being on not-do-good terms with each other.
.@PaulTeutulSr and @PaulTeutulJr are going back to where it all started.

Watch the 2-hour #AmericanChopper special, Tuesday, June 9 at 9p on @Discovery. pic.twitter.com/29rQm0rInr

— Discovery Motor (@DiscoveryMotor) May 29, 2020
Fixing the relationship was not an easy task. Paul Jr. even published a book entitled "The Build", in which he talked about the long path he had to walk to build his own business after he was fired from Orange County Choppers by his father, whom he not-so-kindly described as a 'monster'. That's something which Paul Sr. admitted had hurt him, but also was the starting point to leave behind such a negative and damaging episode of their lives: 'we sat down and talked about it. Listen, stuff happens: People have their own way', he told The New York Post in 2018.
While they were slowly building their relationship again, father and son weren't going to work together again at the same shop in the new show. That's something both of them made very clear, though fans still got to see them teaming up for a few projects.
All in all, the revival of "American Choppers" only lasted two seasons until it was once again cancelled in March 2019.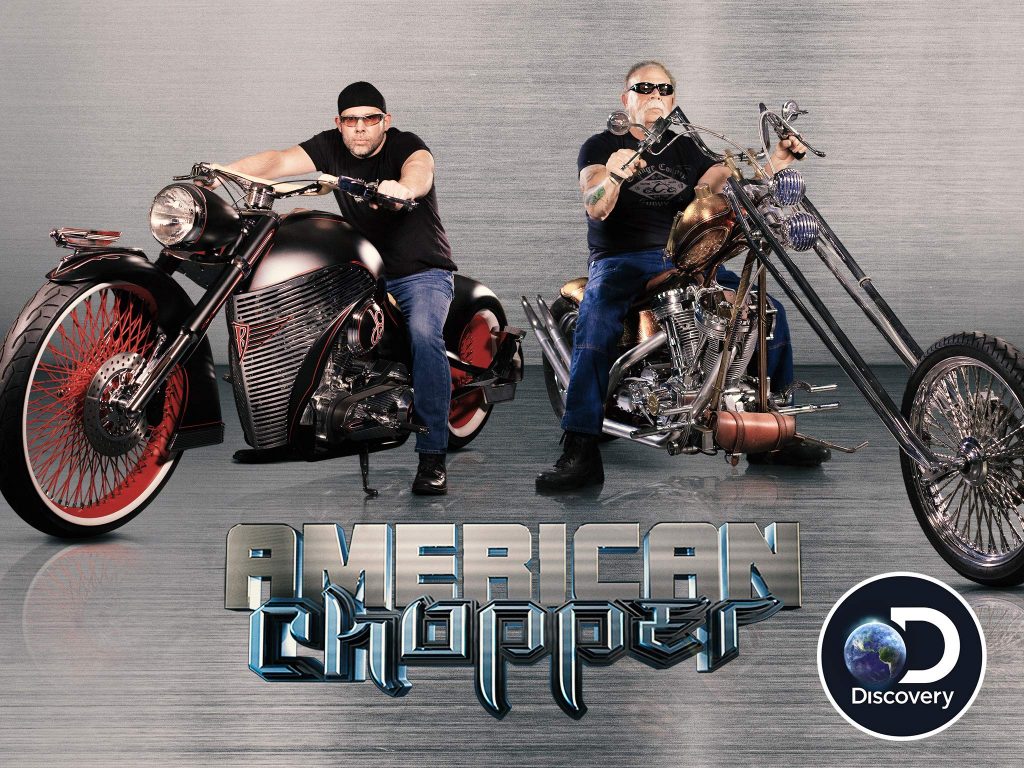 Though Discovery once again didn't give a reason for it, some fans alleged the show ended because Teutul was moving to Florida and wanted to become a YouTube sensation.
Although these rumors were later denied by Senior's manager, people eventually attributed the cancellation to his off-camera legal problems. Though this time it had nothing to do with Paul Jr. and was instead related to his bankruptcy and other financial issues.
Special in 2020
In early 2020 Discovery announced "American Chopper" was returning to the network in a two hours-long special episode entitled "The Last Ride". The news wasn't surprising enough though, as prior to it it was already rumored the cast was back to filming the show.
Nonetheless, the most exciting thing wasn't the short return of the series per se, but the fact Paul Sr. and Paul Jr. would be working together in a project, something which hadn't really happened for years.
Granted, those were good news, but the premise of the 'last ride' really gave fans a grim vibe, leading them to think Paul Sr. and Co. were saying goodbye for good to the series. However, as "American Chopper" has been off and on air for over a decade, it's possible that the show will return to TV once again in the close future.
Famous Projects
"American Chopper" might have ended, but if there's something its crew will always be remembered for besides the drama, it would be for their talent to build the most creative bikes.
Although the show debuted in 2003, Orange County Choppers were making a name for itself since the 1990s when they started building choppers for local customers who had a preference for old looking, classic bikes. The business grew so fast that soon enough a variety of celebrities and companies also started commissioning highly expensive classic motorbikes for themselves.
The first project to ever be shown in "American Chopper" was the well-known "Black Widow", which also inspired the shop's original and less expensive bikeseries "The Web".
However, when it comes to the best and most iconic bikes it's necessary to name the movie-inspired chopper "I, Robot". In addition to it, "The Football Bike", commissioned by The New York Mets is also one of their best and more well-known bikes. Other projects worth mentioning are the ones made for companies such as GoDaddy, Hewlett-Packard, Wendy's and a variety of sport teams. Granted, some of these businesses appeared in the show to promote themselves, but the final results were always astounding despite the many difficulties the crew faced such as short deadlines, budgets and personal problems.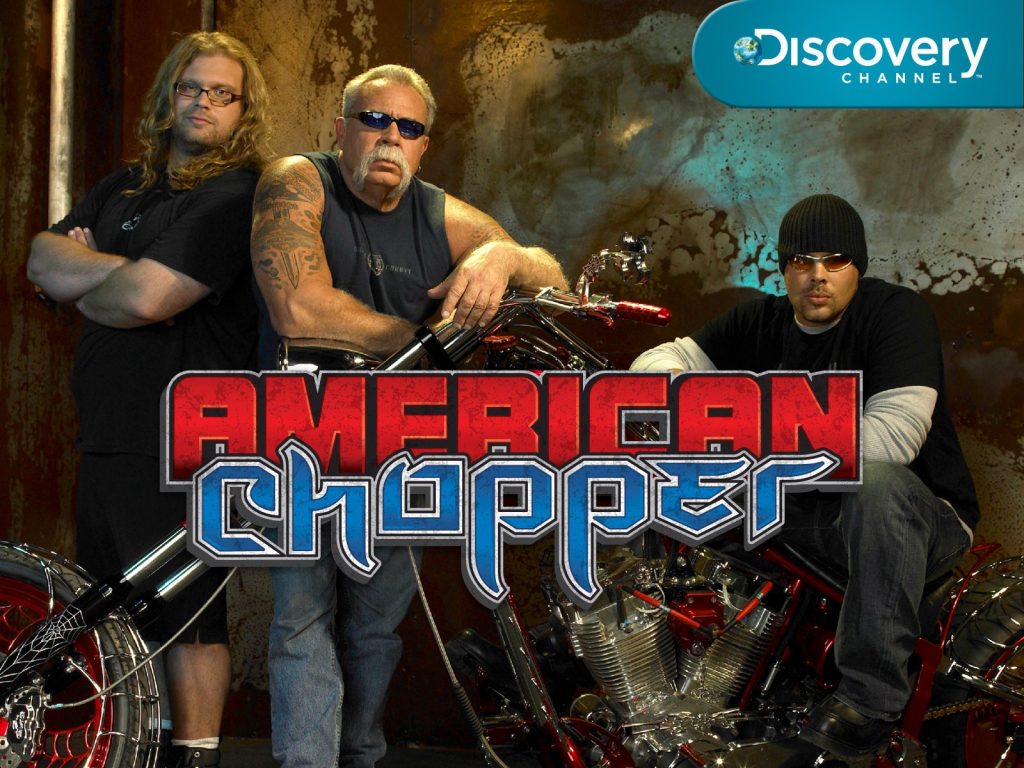 What Is The Cast Doing Now?
Paul Teutul Sr.
He's a man that doesn't need to be introduced. Starting from his talent at building choppers, his business skills and lifestyle, there's no way Paul Teutul Sr. can be mistaken by anyone else.
However, while Teutul was always recognized for successful business, in recent times he has had many financial problems that unfortunately even led him to file a Chapter 13 bankruptcy in 2018. It got so difficult for him to pay his debts, that he had to sell his home in New York, some of his cars, boats and even one of his dogs.
Although that was a difficult episode of his life, nowadays it seems to be going better for Teutul with the premiere of the "American Chopper" 2020's special, which hopefully helped him to solve some of his financial eventualities. Regarding his personal life, Teutul's relationship with his sons Pauly and Mike has improved for the best and he also maintains a stable romantic relationship with a woman named Joannie Kay.
Paul Teutul Jr.
As it's well known, Paul Jr.'s very commented argument with his father led to his firing back in 2008. He eventually resolved to become an entrepreneur and founded his shop Paul Jr. Designs. While the business primarily competed with his father's shop, it always followed its own creative line. That resulted quite well and allowed it to gain the approval of several top customers and companies throughout the years. Nowadays, the shop is still active and is apparently entirely managed by Paul Jr. himself.
Family life is also good for Pauly in recent years. In 2010 he married a woman named Rachael Biester with whom he welcomed their first son Hudson Steven in 2015. In addition to that, Paul Jr.'s relationship with his father is better than ever after they fixed their broken bond in 2018.
Michael Teutul
Although he's the youngest son of Paul Sr. Teutul, Mike didn't take a big part into the bike building business from the start.
He is mostly remembered from being the funny part of the show, even if in real life Mike is not as eccentric as it's shown on screen.
However, the family situation between his father and older brother took a toll on him. In addition to that, the fact Paul Sr. cut him out of the business pushed Mike to leave Orange County Choppers to join his brother in his business Paul Jr. Designs.
Nowadays, Mike's relationship with his father has improved a lot but it's hard to know what's up with his personal life. On his Instagram account he has affirmed he is single, but has also posted several pics of a young baby whom people suspect is his child, though he hasn't confirmed or denied those claims.
Media Impact
If there's something "American Chopper" will always be remembered for, is for the fact the show transcended TV and reached other types of mainstream media.
Let's get ready to rumble! Here is a photo gallery of the WrestleMania XXIV bike that someone in Michigan won. #americanchopper https://t.co/EJU0VfE5wF pic.twitter.com/9isn7jpdF1

— Paul Jr Designs Fan (@PaulJrDesignFan) March 24, 2021
The most popular of these might be the meme known as the "American Chopper Argument", which is a pic sequence originated from the verbal fight between Paul Sr. and Jr. back in 2008. It went viral when internet users started posting the pictures by changing the original words to fit other situations.
However, less well known is the fact the show also inspired two video games developed by Activision Values and Creat Studios respectively. Besides that, "American Chopper" also inspired a Comedy Central parody show entitled "American Body Shop" that ran for one season.
Considering all of these things, it's hard to deny how much of an impact the "American Chopper" franchise had on people and in the reality series genre. Its legacy most-likely will continue whether or not the show returns to TV in the near future.