• Amy Carlson is an American actress born in 1968 in Glen Ellyn, Illinois.
• She graduated cum laude with a Bachelor's degree in East Asian history and a concentration in Theater Arts from Knox College in Galesburg, Illinois.
• Carlson was nominated for Outstanding Supporting Actress in a Daytime Drama Series for her portrayal of Josie Watts Sinclair in "Another World".
• She also played the role of Alex Taylor in "Third Watch" and Linda Reagan in "Blue Bloods".
• In season 8 of "Blue Bloods", Carlson's character Linda Reagan died in a helicopter crash, which shocked fans as there was no farewell scene for the actress.
Season eight of "Blue Bloods" opened with the shocking revelation that one of its beloved characters, Linda Reagan, died in a helicopter crash. What's even more unfortunate was that the actress, Amy Carlson, who played that role, was not seen at all and given a farewell scene. Fans were naturally heartbroken as this was a plot twist they didn't see coming and they were left wondering why it happened.
Who is Amy Carlson?
Amy Carlson was born in 1968, in Glen Ellyn, Illinois USA to Robert and Barbara Carlson. Due to the nature of her parents' work as teachers, they were free every summer to go camping with Amy and her three siblings, Joe, Betsy and Lori. They traveled extensively and eventually visited every state in the US except for Alaska. She graduated cum laude with a Bachelor's degree in East Asian history and a concentration in Theater Arts from Knox College in Galesburg, Illinois.
Amy Carlson On Her 'Blue Bloods' Exit, Fans' Big Reaction & Would She Return https://t.co/fGIUoDI8xQ via @deadline

— amy carlson (@TheAmyCarlson) November 7, 2017
Going to a liberal arts college had 'opened the idea of possibility' for her as she explored other interests and switched majors. It helped her understand herself better and what she wanted in life. She realized that as an actor, it was all about 'being human and caring about human stories, and so it sort of lends itself to compassion and empathy.' While in college, she appeared in the play "Fifth of July" with her sister Betsy, who played the role of her mother, and that feeling of being on stage inspired her to become an actress.
Following her passion, she headed to Chicago to learn improv from Charna Halpern at the Improv Olympic, and the Sanford Meisner acting techniques from Eileen Vorbach and Victor D'Altorio at the Actors Center.
"Another World"
Most notable among her early works included "Another World", in which her portrayal of Josie Watts Sinclair earned her a 1998 nomination from the Emmys for Outstanding Supporting Actress in a Daytime Drama Series.
The NBC soap opera, which began airing in May 1964, was set in the fictional Bay City with the Matthews family at its core, as it revolved around the fight between the wealthy widow, Liz Matthews, and her working-class in-laws. The storyline had evolved through the years with the introduction of new characters.
Josie was the daughter of Russ Matthews and was first portrayed by Alexandra Wilson from 1988 to 1991. Amy was the second actress to portray the character from 1993 to 1998, who turned her life around from a prostitute to being a cop.
She was in her early 20s when she auditioned for the role, and says that she was still struggling to find her own voice as a person and character at the same time. Fortunately, her interpretation of the character got her the role. The soap ended in 1999 after 35 years of being on-air with Nadine Stenovitch playing Josie after Amy. It had lasted that long as it was one of the highest-rated daytime shows on TV.
https://www.facebook.com/AmyCarlsonFans/photos/3739535156089406
"Third Watch"
Amy also made her mark in her role as Alex Taylor in the TV crime drama series "Third Watch" (2000-2003). The story was centered on the New York Police Department (NYPD) and New York City Fire Department (FDNY) and she was the only female in the squad serving as both a paramedic and firefighter. She joined the ensemble cast in season two as a series regular, until season four when her character died in a car explosion as she was performing her duty.
Amy Carlson on "Blue Bloods"
The American police procedural drama series "Blue Blood," revolved around the Reagan family living in New York City, who worked in law enforcement. It was led by Tom Selleck as Police Commissioner Frank Reagan, with Lou Cariou as the family patriarch and retired Commissioner Henry Reagan. The Irish-American Catholic family's third generation included NYPD detective Danny (Donnie Wahlberg), NYPD sergeant Jamie (Will Estes), and Assistant District Attorney Erin (Bridget Moynahan).
Amy Carlson portrayed the role of Linda Reagan, Danny's wife and mother of Sean and Jack. She had a recurring role during the first season of the series, as her character took some time off from work to be a stay-at-home mom, but became a regular cast member from season two, as she returned to work at St. Victor's Medical Center as an ER nurse. The Sunday dinner in every episode was the heart of the show, as the family gathered around the dining table to eat and talk about various issues that would usually turn into a heated argument or debate. Selleck knew right after they filmed the dinner scene of the pilot episode that it was 'what's going to make this show magic', as it made the family more relatable.
The series premiered on 24 September 2010 on CBS with 13 million viewers tuning in, and it continued to achieve high ratings season after season; the series was renewed for season 12 in April 2021.
Her character Linda Reagan's death
Her line of work was not dangerous like her husband's, but she had a few close calls. During "To Tell the Truth" episode of the first season, she was kidnapped due to his work as a cop as she was used as leverage for Danny to release a drug kingpin and not testify against him. With good police work, he was able to rescue her.
She was also caught in gunfire as a shooter killed her patient at the hospital in the "Art of War" episode of season five. Danny rushed to the hospital, worried sick as she wasn't answering any of his calls. He made it just as Linda was being wheeled to the operating room for surgery as she was shot twice. The episode ended with the family having their Sunday dinner together with the speakerphone on as Amy and Danny were in her hospital room as she was still recovering, while the rest of the family was at the patriarch's home. The viewers feared that Linda would be killed off in the season finale, but she made a full recovery.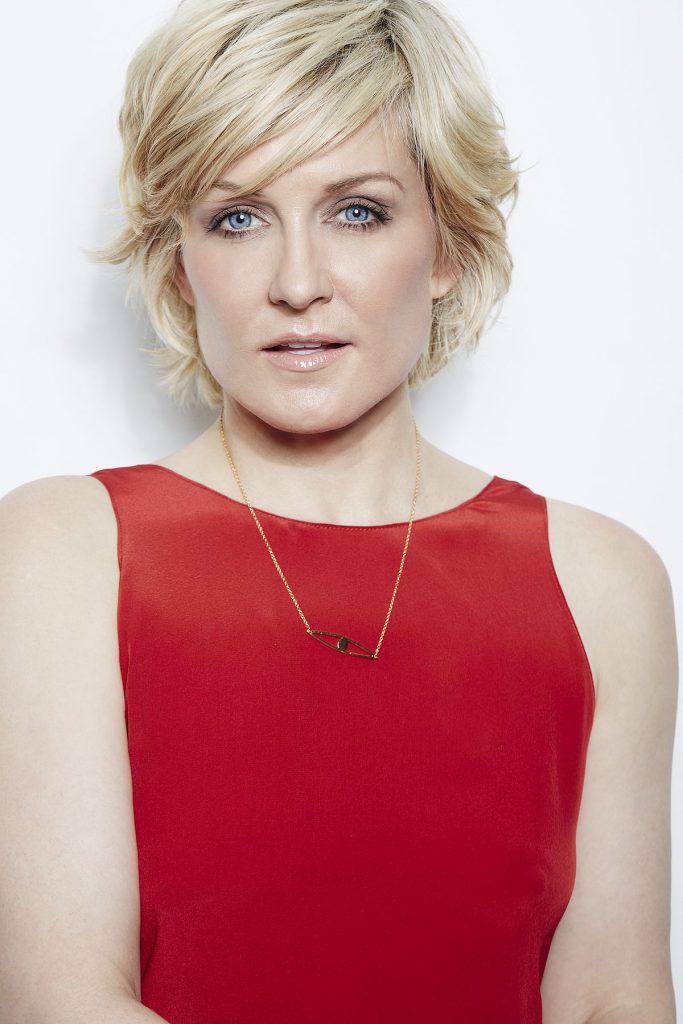 However, during the eighth season premiere, the story opened with Danny intending to retire from the force after his many years of service, as he said he couldn't continue being a cop without his wife as his anchor. It had been a few months since whatever it was that happened to Linda occurred, and he blamed himself for it. Viewers were left in suspense at first, since her death and the manner of it were only mentioned halfway through the "Cutting Losses" episode, while Danny was having a session with a therapist, as he had a hard time dealing with her loss. Apparently, Linda was onboard a medevac helicopter tending to a patient who was being airlifted to the hospital when it crashed.
When the family was all gathered at the dining table, Frank recalled an obituary he had once read that said, 'We are all just passing time and occupy our chair very briefly,' and as he looked at Danny, he continued saying, 'The time we had with Linda was a gift and we are all the better that she occupied her chair so well.' As a sendoff, it was a good one. Danny visited her grave during the season finale.
Belated #StPatricksDay didn't get a pinch. Did you? pic.twitter.com/VZRZPn3Xzo

— amy carlson (@TheAmyCarlson) March 18, 2021
What happened to Linda was presumed to be an accident so it was never investigated, and Danny spent his time grieving and focusing on being a single parent after that. However, in season nine, her death was brought up by the man suspected of torching his house in the seventh season finale as he said, 'First, your house burns up and then a chopper goes down — that's some pretty bad mojo you carrying around.' During the "By Hook or By Crook" episode, it was revealed that Linda was murdered, and according to the Mexican cartel hitman known as the Panther, the helicopter crash was arranged by the head of the cartel because 'Danny was playing games with him.' The one who ordered the hit was brought to justice during the "Common Enemies" episode. All this brought some closure to fans who wanted to know why she died, as saying it was caused by an accident just didn't cut it for them in a crime drama series.
Amy Carlson's departure from the show
She penned an open letter on her Instagram after her character's demise that said, 'My heart is full of gratitude…for your generous support of me and my character for the last seven years of Blue Bloods.' She added that she loved playing Linda, was proud of her contribution to the series, and was also grateful to CBS and her "Blue Bloods" family.
Viewers were quite aware that one of the much-loved characters dying in a season premiere or finale had a great impact. However, the way it was done to Linda upset them as her death wasn't shown, and she wasn't seen before it happened either. Fans had no idea that season seven was the last time they were going to see her. Amy's abrupt exit on the show led to speculations on why it happened. Was she fired? Was she at odds with the producer, writer, or one of the lead stars, so she was killed off?
Linda was written out of the series because Amy's seven-year contract was up, and she decided not to renew it for the simple reason that she felt it was time to leave and move on.
With regards to her on-screen death, she said in an interview that she felt bad about, it and would have preferred it done differently, but then she wasn't asked to be part of the season eight premiere to give her character a proper sendoff that the fans would find more acceptable, such as showing how she died. She was open to filming a flashback scene of her death to give fans the closure that they needed, however, 'the show does not do flashbacks.' according to its producer, so it was unlikely that she would return.
The actress was quite surprised by the strong reaction of the viewers to Linda's death, and was honored by how much the fans connected to her character. Linda and Danny's relationship represented a real marriage as 'They didn't always agree, they didn't always get along, but no matter what, you knew they could fight, but they still truly loved each other.' She also represented the "regular person" at the dinner table, and that with everything that had been happening around the Reagans, she said, 'I wanted to always ground that family with as much love and heart as I could.'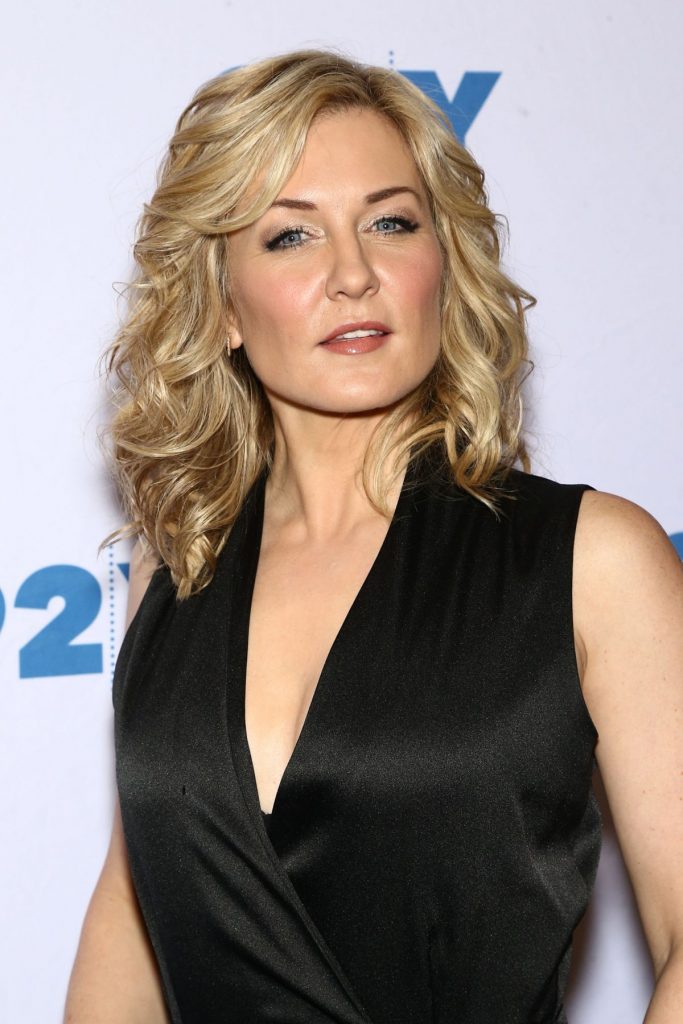 She thought that the viewers identified with her, as they hoped to play a similar role in their own families.
Amy's absence was also felt by the cast. According to Wahlberg, their first dinner scene without Linda was emotional as nobody was acting during that time. It was not surprising considering that Selleck once said that the cast looked forward to the dinners so they could all catch up and talk. Donnie said that the tears his character shed for his wife were really his for Amy, as he thought about the years they spent together and added. 'She's a dear friend. I cherished our friendship.' He also tried to appeal to fans for patience, and asked them to ride the season out and go through the stages of grief together with the Reagan family. On Amy's part, she revealed that she was still close to her former on-screen partner, as they texted and talked to each other even after she left and added, 'We were there for each other for a long time.' She appreciated all the nice things the actor said about her.
According to Moynahan, who was Linda's sister-in-law in the series, she was disappointed by Amy's decision to leave at the end of the seventh season, and said, 'we were stuck with the storyline as we could get it,' although she added, 'I'm really thrilled for her to go off and pursue other things and follow what she felt was best for her.'
When the series' showrunner Kevin Wade was asked about why they didn't leave her character an opportunity to come back in the storyline instead of killing her off, he said they were put in a tough position as Amy made that decision just as they wrapped up the previous season, so they had little wiggle room and did the best they could.
Life after "Blue Bloods"
Amy was cast in another CBS police procedural series, "FBI: Most Wanted," which was a spin-off from "FBI." The storyline was about tracking down and capturing fugitives on the FBI's Most Wanted list. It started airing in January 2020, but Amy joined the cast for its second season as she played the recurring role of Jackie Ward, a veteran bounty hunter who's quite good at her job.
Naturally, she was a thorn to the task force's side when they were after the same guy, as she played by her own rules. The team was led by Supervisory Special Agent Jess LaCroix portrayed by Julian McMahon.
The actress shared that she was offered the role even as she read for another part. She was so excited when she learned that she'd be playing Ward, who was described as a foul-mouthed bounty hunter who lived in her car and prayed at the altar of Dolly Parton. She was like, 'Oh, my God, am I dreaming? That is me, finally!'
It was not the first time she would be working with McMahon, as they first appeared together in "Another World" in 1993, as he played the role of Ian Rain whom her character Josie Watts had a relationship. The two bonded that time as it was their first big job, and she only had nice things to say about him as she remembered that she would be among those who would get invited to swim at his house in L.A. back then.
https://www.instagram.com/p/CPuICJLp0A2/
McMahon said, 'This is a homecoming reunion,' when they saw each other again. They were both thrilled, but couldn't hug so they only jumped up and down as the production was very strict about implementing the Covid-19 pandemic restrictions.
On what else was keeping her busy, one only had to look at her Instagram account, as she regularly posts about her work, advocacies, and her family. She has been living happily with her husband, Syd Butler, since they tied the knot in May 2004. Syd is the bass guitar player of the indie rock band based in New York City called Les Savy Fav and the 8G Band on NBC news satire talk show, "Late Night with Seth Meyers." Amy considered her children, Lyla and Nigel, as her most notable achievement saying 'They are my heart and soul, and my greatest source of pride.'