• Bresha Webb is an actress with over 50 acting credits to her name
• She is well-known for her breakthrough role in "Love That Girl" and her portrayal of Renee in "Run the World"
• She was born in Baltimore, Maryland in 1984 and matriculated from Baltimore School for the Arts in 2002
• She has appeared in various movies and television series, including "Grey's Anatomy" and "The Last O.G."
• Her estimated net worth is over $300,000 as of January 2023
Who is Bresha Webb?
An actress with over 50 acting credits to her name, Bresha Webb is probably still known best for her breakthrough role as Imunique in 45 episodes of the series "Love That Girl", which aired from 2010 to 2014, and starring opposite Mark Adair-Rios and Alphonso McAuley.
However, her most notable role to date is her portrayal of Renee in the comedy-drama series "Run the World", which brought her the Women's Image Network Award for Outstanding Actress Comedy Series, and for which she was nominated for the Black Reel Award for Television- Outstanding Actress, Comedy Series.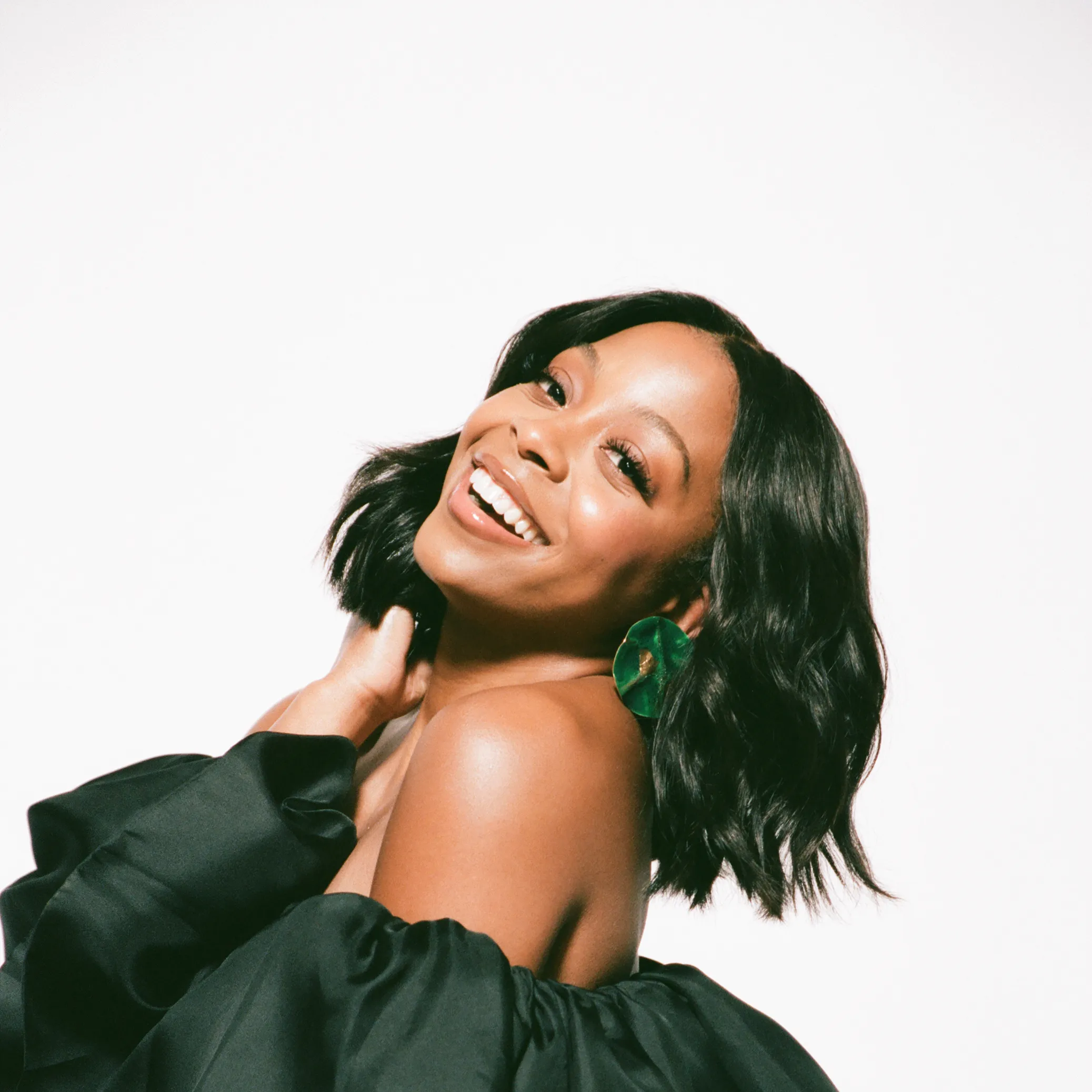 Early life, family, and education
Born Breshae Renee Webb under the zodiac sign of Taurus on 6 May 1984, she will celebrate her 39th birthday this year (2023). She hails from Baltimore, Maryland USA, holds American nationality, and her ethnicity is African-American.
Raised in her hometown by her parents, Shea and Garfield, Bresha had their support when she told them that she wanted to be an actress. The biggest influence on her were the actors Will Smith and Angela Bassett, and because of them, Bresha chose comedy and acting as her career.
Upon matriculating from Baltimore School for the Arts in 2002, Bresha enrolled at the California Institute of the Arts, from which she graduated with a Bachelor's degree in Fine Arts (Acting) in 2007.
Roles in movies
Bresha made her acting debut playing a Teenager in the 2007 short movie "Zombie Love", which won 19 awards. She followed with her role as Penny in the 2008 TV movie "The American Mall", which was nominated for the Directors Guild of America, USA Award for Outstanding Directorial Achievement in Children's Programs.
Her next movie role came in 2014 when she was cast to play Doctor Holden's Nurse in the drama "Return to Zero", which followed the story of a young couple who finds out that they are having a baby, but then begin doubt their decision to become parents. The movie had seven award nominations, including one for a Primetime Emmy, and won one.
Later that year, Bresha was seen as Becky in "At the Devil's Door", and as Julie in "Hollows Grove".
Next, she portrayed Lela in the 2015 comedy "I Really Hate My Ex", before she was cast to play Allie in the horror comedy "Meet the Blacks", in 2016.
Two years later, she co-starred in the horror thriller "Acrimony", written and directed by Tyler Perry, followed later that year by her role in the comedy "Night School", starring Kevin Hart. In the following year, Bresha landed the lead female role in the comedy "Sextuplets", which followed the story of Alan and his newfound brother who go on an hilarious journey to find their four long-lost siblings.
Bresha was next cast to play in the movies "A Fall from Grace" and "aTypical Wednesday" in 2020, and the next year she reprised her role as Allie in "The House Next Door: Meet the Blacks 2".
Most recently, she was seen starring in the 2022 short comedy "Black Karen", which followed the story of an African-American woman who, after being advised by a therapist to treat anxiety by thinking and acting like happy people, notices that white people appear to be pretty happy. Bresha starred opposite Cedric the Entertainer, Galen Howard and David A. Goodman, and although the movie had no nominations, the audience rated it 8.1/10.
Roles in series
Bresha made her first television series appearance as Lola in "State of Mind" in 2007. In the following years, she mostly guest starred in an episode or two of numerous series, before she was seen as Doctor Laverne St. John in 10 episodes of the popular sitcom "ER", during 2008 and 2009.
As mentioned, from 2010 to 2014, she starred in "Love That Girl!", and concurrently, Bresha was seen in the series "Private Practice" (2012) and "Learning Town" (2013).
Next, in 2014 she appeared as Teresa Morris in six episodes of another hit series, "Grey's Anatomy", followed by her role as Angie in the 2015 series "Truth Be Told", also starring Vanessa Lachey and Mark-Paul Gosselar, which followed the story of two best friends, one a Caucasian professor and the other an easy-going African-American, but which was canceled after its first season.
From 2017 to 2018, Bresha was seen playing Yvette in 20 episodes of the series "Marlon", followed by her role as Faith in "The Last O. G." (2019-2020). In 2021, she was cast to play Renee in "Run the World", a comedy-drama about four best friends from Harlem, who strive for world domination. Besides Bresha's award and nomination, the series had six more nominations and won two.
Most recently, Bresha was heard voicing Nibbles in the animated series "House Broken" (2021-2023), and speaking further of her voice roles, for her voicing of Billie in the video game "Wolfenstein II: The New Colossus", Bresha was nominated for the Behind the Voice Actors Award- Best Female Vocal Performance in a Video Game in a Supporting Role.
Love life, Bachelorette party, and husband
Bresha hasn't been the subject of any rumors concerning her private life, mostly because she's quite secretive when it comes to her personal matters, at least when it comes to her previous relationships. It's known that in July 2021, her long-term boyfriend, Nick Jones Junior proposed to her, and she shared the great news with her Instagram followers. Nick is a writer, perhaps known best for his work on Netflix's animated series "Yasuke".
Bresha's friends threw her a surprise bachelorette party in Los Angeles on 23 January 2023, hosted by Bresha's man of honor, Victor Sandoval, and matron of honor, Angel Laketa Moore. They started with morning massages and spa treatments at a Beverly Hills Luxury Collection Hotel, then went to a rooftop pool lunch before heading to a hotel suite for bridal games and cocktails.
The celebration continued at the restaurant, and the future bride and her guests then went dancing at Club Cobra. Bresha was dressed in a dress reminiscent of her mother's wedding gown.
Bresha shared dozens of photos and videos on her Instagram and TikTok accounts, with descriptions full of love and gratitude.
For now, the two have not yet announced the exact date and place where the wedding will take place.
Net worth
Even though Bresha hasn't landed a role in a million-dollar project, she's earned a sizable sum of money through her previous work and effort. According to sources, as of January 2023, her net worth has been estimated at over $300,000.