• Danielle Nicolet is an American-born actress known for her roles in shows such as "3rd Rock from the Sun", "The Flash", and "Family Tools".
• She is an avid traveler, reader, gym-goer, and dancer.
• She has voiced characters in video games such as "Tom Clancy's H.A.W.X. 2", "Grand Theft Auto V", and "Mortal Kombat X".
• She is married to the furniture designer, Michael 'Mike' Kussman.
• She is estimated to have a net worth of around $500,000.
Danielle is an American-born actress, who has appeared in many shows such as the sitcom "3rd Rock from the Sun," "Second Time Around," "Family Tools," and "The Flash" among others. She has also lent her voice to several video game characters.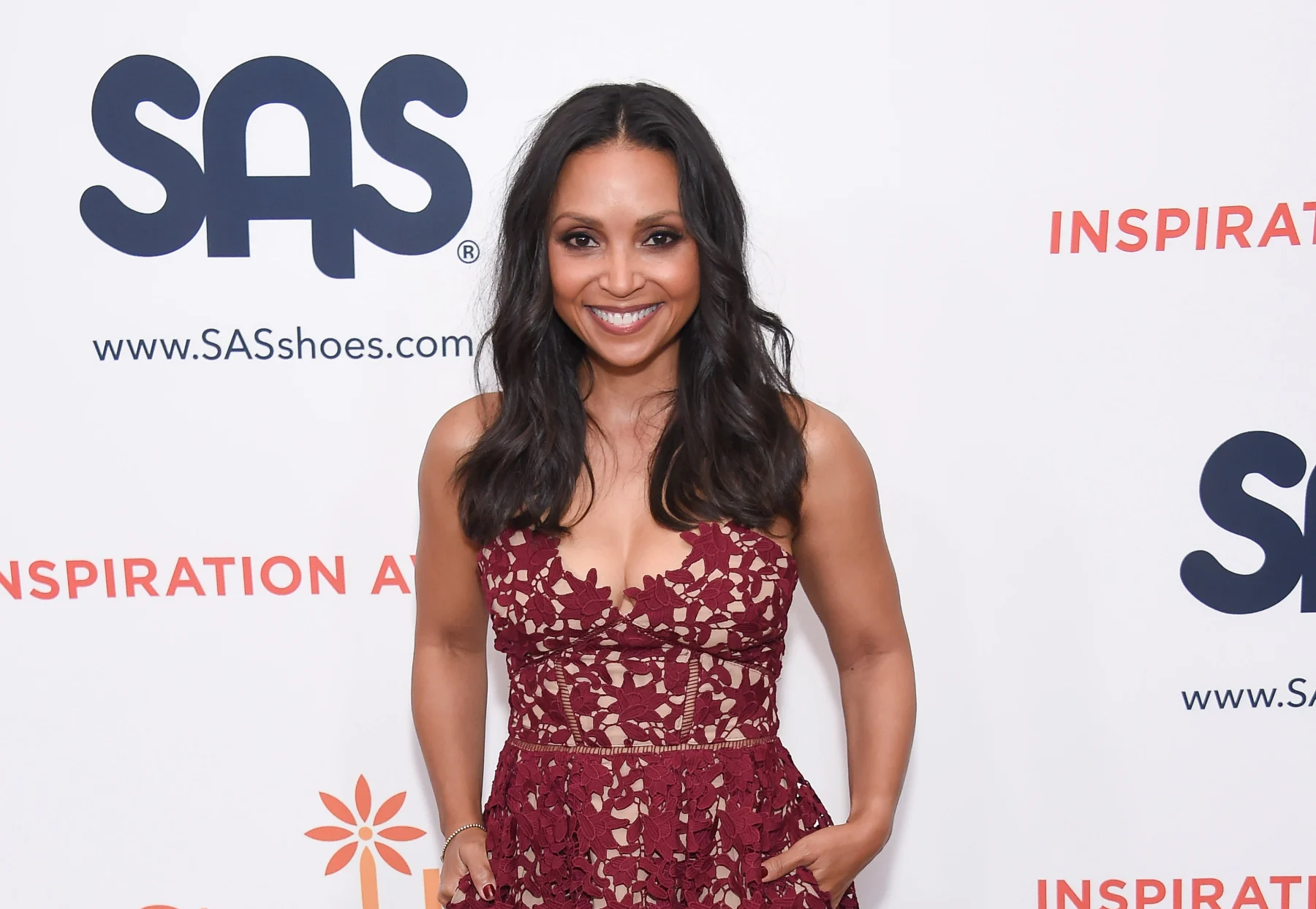 Age, Early Life, and Education Background
Nicolet was born Danielle Patricia Diggs in Ashtabula, Ohio, under the Sagittarius zodiac sign on 24 November 1973, which makes her 49 years old as of 2023. She's the daughter of the actress and casting director, Patricia Diggs, and her husband, Richard Diggs – the Ohio native's mother is Italian while her father is African-American, and her brother is the writer and producer, Rick Nicolet. Her family moved to Southern California when she was eight years old, where she began training in gymnastics, but had to quit gymnastics after she suffered a knee injury. She grew up watching her mother prepare scripts and rehearse lines, which triggered her interest in acting.
Danielle has remained tight-lipped about her educational background.
Interests and Facts
Danielle is a big fan of traveling, and her career has seen her tour many US states and international destinations.
She's also a fan of modern literature, and enjoys reading novels in her spare time.
Moreover, she is physically active, hits the gym regularly, and is also an avid dancer.
Danielle is described as a friendly, cheerful and upbeat person who likes making new friends and holding fan meetings.
She is acrophobic (has an extreme fear of heights). Due to this, she doesn't prefer gun-toting and superhero roles.
TV Appearances
Danielle made her TV debut in the ABC/CBS sitcom "Family Matters" in 1991. She later appeared in an episode or two of several series, including "The Jacksons: An American Dream" and "Diagnosis Murder", before she landed the recurring role of Caryn in the Terry Turner and Bonnie Turner's sitcom "3rd Rock from the Sun," which starred Kristen Johnston, John Lithgow, and Joseph Gordon-Levitt, appearing in 45 episodes of the show from 1996 to 2001.
In 2000, she appeared in three episodes of the MTV anthology series "Undressed" and later in the police procedural drama "CSI: Crime Scene Investigation." In 2004 and 2005, she starred as Paula in 13 episodes of the UPN sitcom "Second Time Around," which was followed by a role in the sitcom "The Bernie Mac Show." Before 2010, she was seen in various other projects, including "Heartland," "The Starter Wife," and "Marry Me."
In 2011 and 2012, Nicolet voiced several characters in the anime superhero series "Marvel Anime: X-Men". She later lent her voice to several characters in 22 episodes of the Japanese manga series "Naruto: Shippuden" between 2013 and 2017, and during this period, she also appeared in several series such as the ABC sitcom "Family Tools" and The CW series "The Game." She's been playing Cecile Horton in the acclaimed superhero TV show "The Flash" since 2015, and meantime has starred as Jenna in 22 episodes of the comedy-drama "Born Again Virgin" in 2015 and 2016, and later voiced LaLa in the musical TV series "Da Jammies."
Film Appearances and Video Games
Nicolet made her film debut as Debbie in the 1993 Gene Quintano-directed film, "Loaded Weapon 1", sharingd the screen with Samuel L. Jackson and Emilio Estevez. Her following notable appearances were in "The Strange Case of Dr. Jekyll and Mr. Hyde" in 2006, and the Cuba Gooding Jr.-starred mystery thriller "Ticking Clock" in 2009. She shared the screen with Dwayne Johnson and Kelvin Hart in the Rawson Marshall-directed action-comedy "Central Intelligence" in 2016 – the film was a success and had a box office collection of over $217 million against a budget of $50 million. Her next major role was in Tyler Perry's 2018 psychological thriller "Acrimony," which starred Taraji P. Henson, Ajiona Alexus, and Lyriq Bent. She later played Tiffany in the Christian comedy "Faith Based" in 2020.
FAITH BASED | Official Trailer. Premiering October 9th in select theaters and VOD. Salvation is Rich. pic.twitter.com/HOeaev2Wjc

— FAITH BASED (@FAITHBASED_Film) August 27, 2020
Danielle has voiced several characters in the video games "Tom Clancy's H.A.W.X. 2," "Grand Theft Auto V," "Saint Row: Gat out of Hell," and "Mortal Kombat X," among others.
Award Nominations
In 2013, Danielle was nominated for a Behind the Voice Actors Award (BTVA) in the category of Best Female Vocal Performance in a Video Game in a Supporting Role for her contribution to "Saints Row IV".
Social Media Presence
Danielle has a verified Twitter account that has almost 25,000 followers; she joined the platform in July 2009 and goes by the username @DaniNicolet. She is also active on Instagram (@daninicolet) with over 525,000 followers. She is fond of posting her pictures on Facebook, on which she is followed by over 10,000 fans.
Personal Life
Danielle is a married woman – she walked the aisle with the furniture designer, Michael 'Mike' Kussman in 2013. Mike specializes in drawing and constructing custom-made home furniture including bespoke tables, and he is the founder of the company SLTWTR, which is situated in Hermosa Beach, Los Angeles. Mike attributes his love for woodwork to his father, who was an engineer – he grew up watching him build furniture, decks, and musical instruments, and later trained under Jack Phelps. Thereafter, he was licensed as a general contractor, and his signature artwork is the custom-made Saltwater OG table. Nicolet likes sharing her husband's pictures on her Instagram page, mostly with heartwarming captions, and the duo is often seen attending red carpet events together. They don't have any children together.
Before she married Mike, Danielle was involved in many failed relationships which broke her heart, and even drove her to choose celibacy for a while. During a previous interview with JETMAG, she revealed 'taking a break from sex allowed me to open my eyes, mind, and heart to another type of person. I think taking that time really helped me open up to better relationships with sentimental good men… I met my husband. He was my next big relationship after that.'
Danielle's brother Rick, has also followed in his mother's footsteps, and has served as the co-producer and executive producer of several projects such as the 2006 films "The Eden Formula" and "The Strange Case of Dr. Jekyll and Mr. Hyde", and the series' "Michigan Flip" and "Bad Money" (2020). He was also the writer of "Ghost Soldier" in 1999.
Height, Weight, and Physical Appearance
Nicolet is slimly built, weighs approximately 110lbs (50kgs), and is 5ft (1.52m) tall, with vital statistics of 35-24-35 – her bra, dress and shoe sizes are 34C, 6(US), and 7(US) respectively. She has a pair of brown eyes and black hair.
Net Worth
Nicolet is a household name in Hollywood, and she's earned a good sum from her successful acting career. She is authoritatively worth around $500,000 as of 2022, and seemingly leads a modest lifestyle.