Who was Larry Linville?
He was an actor with over 70 acting credits to his name, however, Larry Linville is remembered for his portrayal of Major Frank Burns in the comedy war drama "M*A*S*H", which followed the story of the staff of an Army Hospital in the Korean War. The series had 153 award nominations and won 62, including 14 Primetime Emmys.
When Larry Linville left the show, various rumors were circulating about the reason for his leaving, however, Larry said that he just wanted a change, that his character become 'one-dimensional' thus he chose to leave to pursue other roles.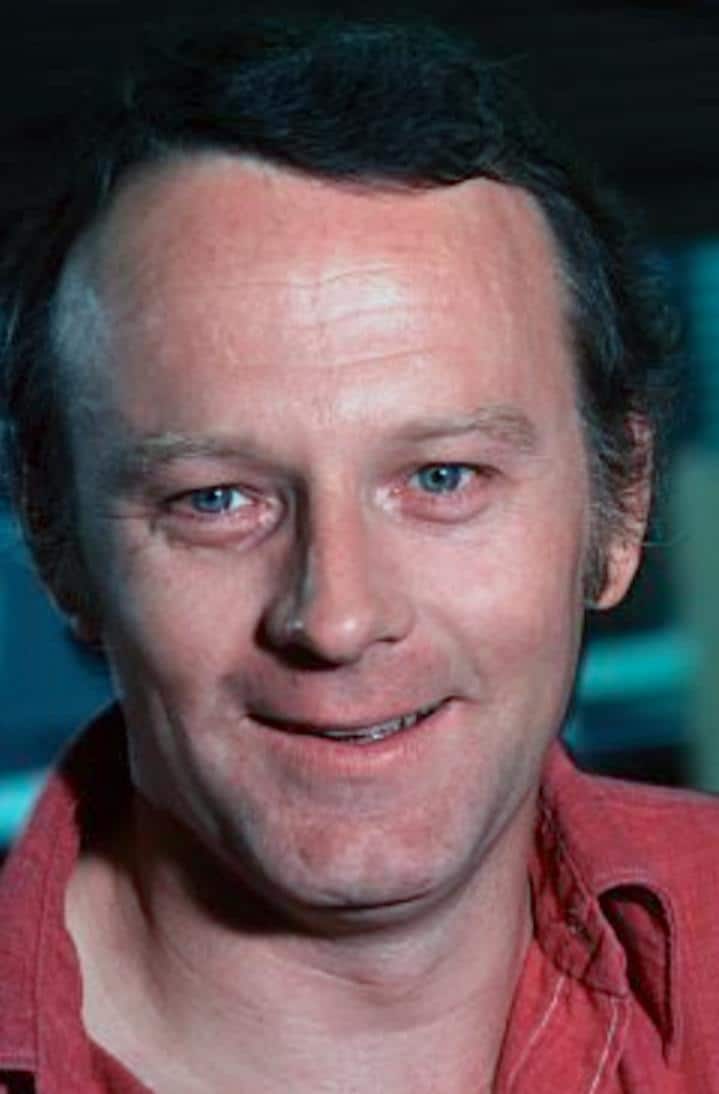 Early life, family, and education
Born Lawrence Lavon 'Larry' Linville under the zodiac sign of Libra on 29 September 1939, he was an Ojai, California USA native, the only child of Harry Lavon Linville and Fay Pauline (nee Kennedy). They raised him in Sacramento, California, where he attended El Camino High School.
Upon matriculating in 1957, Larry enrolled at the University of Colorado at Boulder, to study aeronautical engineering but then he transferred to the Royal Academy of Dramatic Art in London, England, from which he graduated with a BA degree, in 1961. He then returned to the US, and began acting at the Barter Theatre in Abingdon, Virginia.
Roles in movies
Larry made his movie debut in an uncredited role as a Man Dancing in Club in the 1968 drama "The Sweet Ride". His next movie role came in the 1971 movie "Kotch", which was nominated for four Oscars (Best Film Editing, Best Sound, Best Music, Original Song, Best Sound, and Best Actor in a Leading Role-Walter Matthau).
In the following years, Larry was seen in "The Stepmother" (1972), followed by his roles in the TV movies "A Christmas for Boomer" (1979), "The Girl, the Gold Watch & Dynamite" (1981), and "Night Partners" (1983).
Larry returned to the big screen as President Grimshaw in the 1985 fantasy comedy "School Spirit", starring opposite Tom Nolan and Elizabeth Foxx. The movie followed the story of a horny student who dies in a car crash and becomes a ghost, and after he realized that he's now invisible, his first stop is the girl's locker room. The movie had no nominations and the audience said that it was 'full of lame jokes'.
Three years later, Larry was seen in "Blue Movies" and "Earth Girls Are Easy", followed by his lead role as Principal McGree in the 1991 music comedy "Rock 'n' Roll High School Forever", written and directed by Deborah Brock, but which was poorly rated by critics and the audience.
The early '90s saw Larry in "Body Waves" (1992), "A Million to Juan" (1994), and "Angel's Tide" (1995). He starred opposite Don Mogavero and Steve Railsback in the 1997 action thriller "Pressure Point", but which was also poorly rated (2.7/10).
Larry's final acting performance was his portrayal of Lowell in the 2004 mystery comedy "West from North Goes South", which won two Beverly Hills Film Festival Awards; the movie was released after his death.
Roles in series
Larry made his first television series appearance as Paul in the 1968 drama "The Doctors", however, his role was uncredited. Later that year, he was cast to play Martin Lederer in an episode of the series "Judd for the Defense".
He followed with guest roles in "Bonanza" (1969), "The Young Rebels" (1970), and "Adam-12" (1972) before he was cast to play his most notable role. Larry was seen as Major Frank Burns, a ranking surgeon, and second-in-command of the 4077th MASH (Mobile Army Surgical Hospital). The series "M*A*S*H" aired from 1972 to 1983, with Larry seen in the first five seasons through 1977.
After leaving this show, Larry was cast to play Major General Kevin Kelley in the series "Grandpa Goes to Washington" (1978-1979). This comedy-drama followed the story of a professor with no political experience elected to the US Senate, and although had no nominations, the audience loved it, saying that it was 'a delightful show that was cut short'.
In the following years, Larry mostly guest starred in numerous series, but having the recurring role as Lou Hayman in the five-time Primetime Emmy-nominated series "The Love Boat" (1979-1981).
In 1984, he was seen as Grayson in six episodes of the series "Paper Dolls", followed by his guest roles in "Dream On" (1991), "A Different World" (1992), and "Lois & Clark: The New Adventures of Superman" (1993).
His last television appearance was his portrayal of Everett Baker in the play "Crazy for You" which was an episode of the series "Great Performances" in 1999 – "Great Performances" are filmed and televised versions of theater productions, which attracted 119 award nominations and won 60, including 29 Primetime Emmys.
Love life and relationships
It seems that Larry hhad an interesting love life; he was married five times. Larry's first wife was actress Kate Geer – the two married on 25 April 1962, their daughter Kelly was born in 1970, but Larry and Kate divorced in 1975.
His second wife was Vaughn Taylor, also an actress – the two married on 25 December 1977 and divorced on 20 April 1982.
Larry's third wife was a non-celebrity, Melissa Gallant, and their marriage lasted from 24 April 1982 to 1985.
On 15 October 1986, Larry married Susan Hagan, a casting director; they divorced in 1992.
His fifth wife was Deborah Guydon, also a non-celebrity. The two married in 1993, and they stayed together until his death.
Cause of death
After doctors discovered a malignant tumor beneath his sternum on 12 February 1998, Larry underwent surgery to remove part of his lung. In one of his interviews, he said that he was scared, 'it wasn't like drinking so you give up the bottle', Larry added.
He received further treatment, however, he had health problems over the next two years, and on 10 April 2000, Larry died of pneumonia, an inflammatory condition of the lung.
His body was cremated and his ashes were scattered at sea; Larry was 60 years old.
Net worth
Larry's fans wondered did he ever regret leaving "M*A*S*H", since both critics and the public thought that in his further career, he never achieved the success and popularity he had as Major Frank Burns, but he never commented.
At the time of his death, Larry's net worth was estimated at $4 million.