• Chynna Phillips is an American actress and singer, who is a member of the pop group Wilson Phillips.
• She is the daughter of singer-songwriter and guitarist John Phillips and singer-songwriter, model and actress, Michelle Phillips.
• She formed the band Wilson Phillips in 1989, and released their first studio album "Wilson Phillips" in 1990.
• Chynna married William Baldwin in 1995, and they have three children together.
• She is worth approximately $6 million as of early 2023.
Chynna is an American actress and singer, who is a member of the pop group Wilson Phillips. She's also known for being the wife of the MTV Movie & TV Award-winning actor, William 'Billy' Baldwin.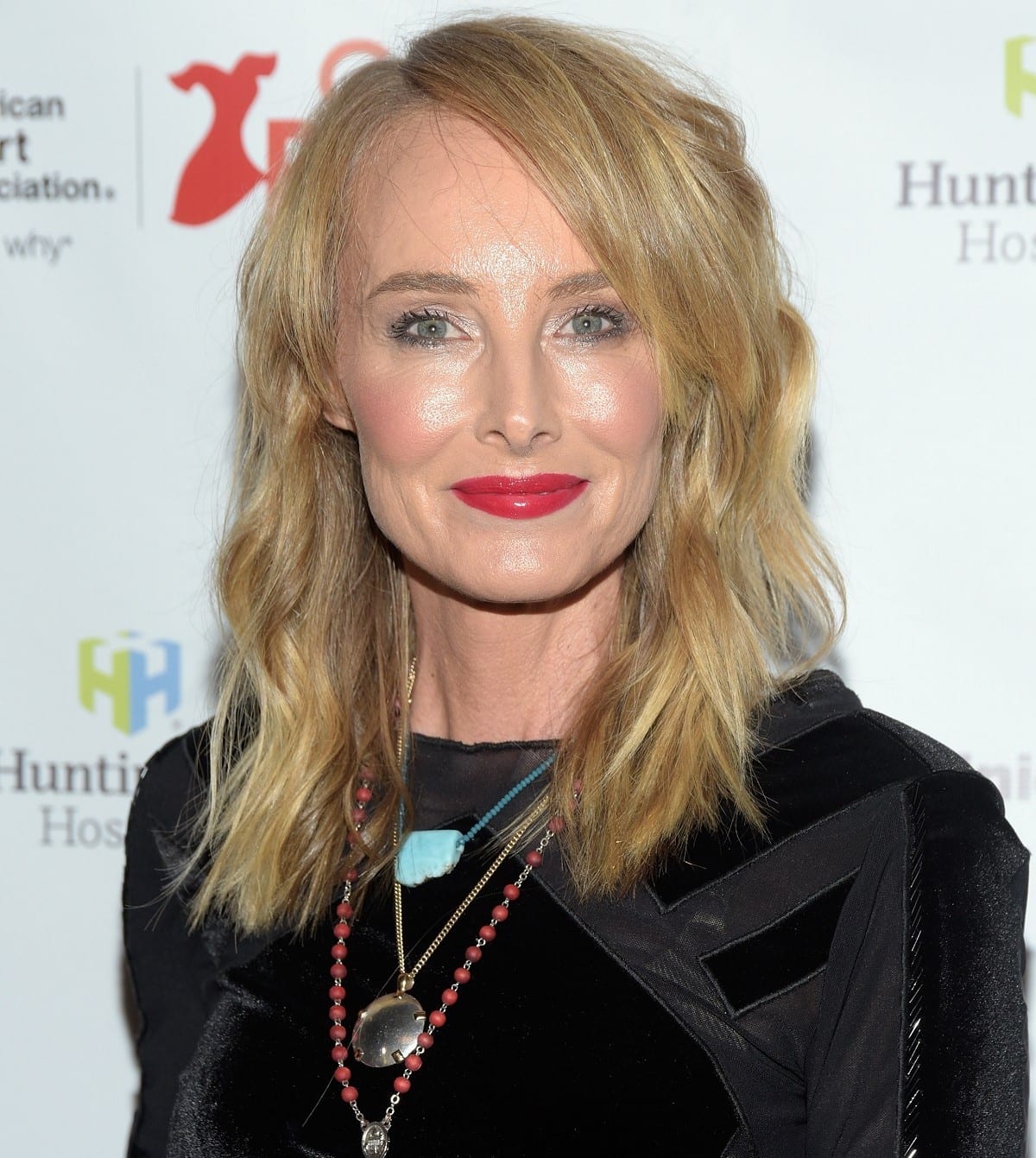 Age, Early Life, and Education Background
Chynna Gilliam Phillips hails from Los Angeles, California, and was born under the Aquarius zodiac sign on 12 February 1968, which makes her 55-years-old as of 2023. She is the daughter of the American singer-songwriter and guitarist John Phillips, aka Papa John Phillips, who was the leader of the group The Mamas & the Papas, and his wife, the singer-songwriter, model and actress, Michelle Phillips, who was also a member of The Mamas & the Papas. Chynna is the half-sister of the actress, singer and model Bijou Phillips, who was born from John Phillips' union with the late South African singer, actress and model Genevieve Waite, and the actress, singer, and author, Mackenzie Phillips, who was born to Phillips' first wife, the TV personality, Susan Adams. Mackenzie is famous for her role in the TV sitcom "A Day at a Time" and the film "American Graffiti." Chynna's other half-siblings are Jeffrey and Tamerlane Phillips. She is of Scottish, Irish, and English roots and follows the Christianity religion.
Chynna hasn't revealed anything about her educational background.
Acting Career
In 1987, Chynna was cast as Mia in the romantic drama "Some Kind of Wonderful" and appeared in several films in the year that followed, including the teen sci-fi "The Invisible Kid," the sports comedy "Caddyshack II," and "Moving Target." In 1989, she starred in the comedy "Traveling Man" and the romantic comedy "Say Anything…" She later landed the role of Kim MacAfee in the 1995 TV musical comedy movie "Bye Bye Birdie."
Subsequently, Chynna voiced Kitty in three episodes of the Nickelodeon animated superhero action series "Danny Phantom" from 2004 to 2007. She contested the 13th season of "Dancing with the Stars", being eliminated in week four of the competition.
Music Career
In 1989, Chynna formed the band Wilson Phillips in Los Angeles, together with her friends Wendy and Carnie Wilson, who are daughters of the co-founder of The Beach Boys rock band, the American musician, Brian Wilson. The group released its first studio album "Wilson Phillips" in 1990, which was a commercial success, selling over five million copies in the US, and eight million worlwide. They released the album "Shadows and Light" in 1992, but it wasn't as successful as their first. Three years later, Chynna released a solo album entitled "Naked and Sacred", then 2004 saw Wilson Phillips release their third studio album, "California."
In 2009, Phillips partnered with the North Carolinian singer-songwriter Vaughan Penn, to create the duo Chynna and Vaughan, and recorded their debut album "One Reason" in September 2009. Wilson Phillips band released the albums "Christmas in Harmony" and "Dedicated" in 2010 and 2012 respectively, and the band reunited in 2016 to perform in the TV program "Greatest Hits."
Personal Life
Chynna met her future husband, William Baldwin, at the airport as she was about board a flight to New York in 1991; the two had a chat and exchanged contacts. Chynna revealed that she found William very attractive, and that she was willing to meet him again after he asked her out. The duo dated for four years, and eventually walked the aisle in September 1995. They welcomed their first child, Jameson Leon, in 2000, followed by Vance Alexander in 2001, and Brooke Michelle in 2004. Chyanna's husband revealed on Instagram that Alexander was diagnosed with cancer when he was 16 years old, and went through around 28 rounds of chemotherapy, but it's unclear whether he is now cancer-free.
Chynna struggled with alcohol addiction when she was a teenager; telling Rolling Stone magazine 'I was at real crossroads in my life because I was still in a lot of pain over my ex-relationship… I was just depressed and anxious and trying to stumble through my teenage years and find myself as a young adult and figure out who I was.' Luckily, she quit drugs after she went to rehab.
In September 2009, Chynna's half-sister Mackenzie, disclosed in her memoir, "High on Arrival," that she was involved in a 10-year-long incestuous relationship with her dad, John Phillips. Although Michelle Phillips and Genevieve Waite doubted Mackenzie's confession, both Chynna and her half-sister, Bijou admitted that they believed her – the latter added that Mackenzie had told her about the illicit affair when she was 13 years old.
Height, Weight, and Physical Appearance
Chynna has long blonde hair and a set of blue eyes. She is slimly built, weighs approximately 130lbs (59kgs), is 5ft 8ins (1.73m) tall, and her vital statistics are around 33-25-35.
Net Worth
Phillips has made a name for herself and amassed her net worth through her music and acting career. She's worth approximately $6 million as of early 2023. On the other hand, her husband Billy is worth around $6 million.
Who Is Chynna Phillips' Husband, William Baldwin?
William Joseph 'Billy' Baldwin is a native of Massapequa, New York, who was born on 21 February 1963, making him 60 years old. He's the son of Alexander Rae Baldwin and Carol Newcomb, and his siblings are Alec, Stephen, Daniel, Jane and Beth. His brothers are accomplished actors, collectively known as the 'Baldwin Brothers." William attended Alfred G. Berner High School, and matriculated to Binghamton University, from where he graduated with a bachelor's degree in Political Science. He participated in wrestling when he was in college.
Billy modeled for Calvin Klein before he began his acting career, landing his first starring role in the 1989 television film "The Preppie Murder" and went on to appear in several projects, including "Internal Affairs," "Backdraft," and "Fair Game," among others before 2000. He was later featured in many other projects, including "The Squid and the Whale," "Dirty Sexy Money," "Gossip Girl," and "Too Old to Die Young" among others. William has won many awards including two Vegas Movie Awards, Top Short Film Festival Award, Paris Film Festival Award, and many more.