-Mimi Kennedy is an American actress and activist
-She has a lengthy career with over 50 credits in movies and TV shows
-She is married to American actor Larry Dilg since 1978 and they have two children
-Her estimated net worth is over $1 million
-She is active on social media with over 40,000 followers on Instagram and 18,000 on Twitter
Who is Mimi Kennedy?
Mimi Kennedy is an American actress and activist, probably best known for her roles in popular TV series such as "Homefront" and "Mom". She was born as Mary Claire Kennedy on 25 September 1948 in Rochester, New York State USA, under the Zodiac sign Libra. She holds American nationality, and as of 2021, she is 72 years old.  Currently, she lives in L.A.
Early life and Education
Mimi was raised in Rochester by her parents Nancy Helen and Daniel Gerald Kennedy. Even though there is a huge scarcity of information regarding her family and siblings, it seems that Mimi is not the only actress in the family. Reportedly she is a cousin of Ruth Warrick, who is an actress and singer, mostly recognized for her role in "All My Children" and "Citizen Kane".
Kennedy started her career at a very young age. When she was 12 years old she joined the Rochester Community Players, and appeared in Agatha Christie's "Spider Web" in October 1960. In 1966, Mimi matriculated from Our Lady of Mercy High School and then attended Smith College where she studied acting. During the '70s she appeared in the musical "Rhinegold", which featured songs written by her friend Jim Steinman.
Career
As an actress with a lengthy career, Mimi has more than 50 credits under her belt, starting in theater – one of her first serious roles was when she was cast in "The National Lampoon Show", directed by John Belushi. In 1977 she appeared in the musical "Grease" followed by the short-lived series "3 Girls 3".
During this period she made appearances in various other TV shows, such as "Stockard Channing in Just Friends", "The Big Show", "The Two of Us", etc. In 1981 she made her movie debut in "Thin Ice" portraying Arlene, followed by roles in many other movies such as "Chances Are", "Immediate Family", "Mr. Boogedy", etc.
In 1985, Mimi landed a recurring role in the sitcom "Spencer", appearing in 13 episodes until the show was canceled after a year. After landing minor roles in sitcoms and movies such as "Robert Kennedy and His Times" and "Twilight Zone", she appeared in "Walt Disney's Wonderful World of Color".
In 1991 she landed the recurring role as Ruth Sloan in the American drama series "Homefront", which ran for two seasons and earned numerous awards and nominations, and in 1993 Mimi received two nominations for her role in the category for Best Supporting Actress in a Dramatic Series.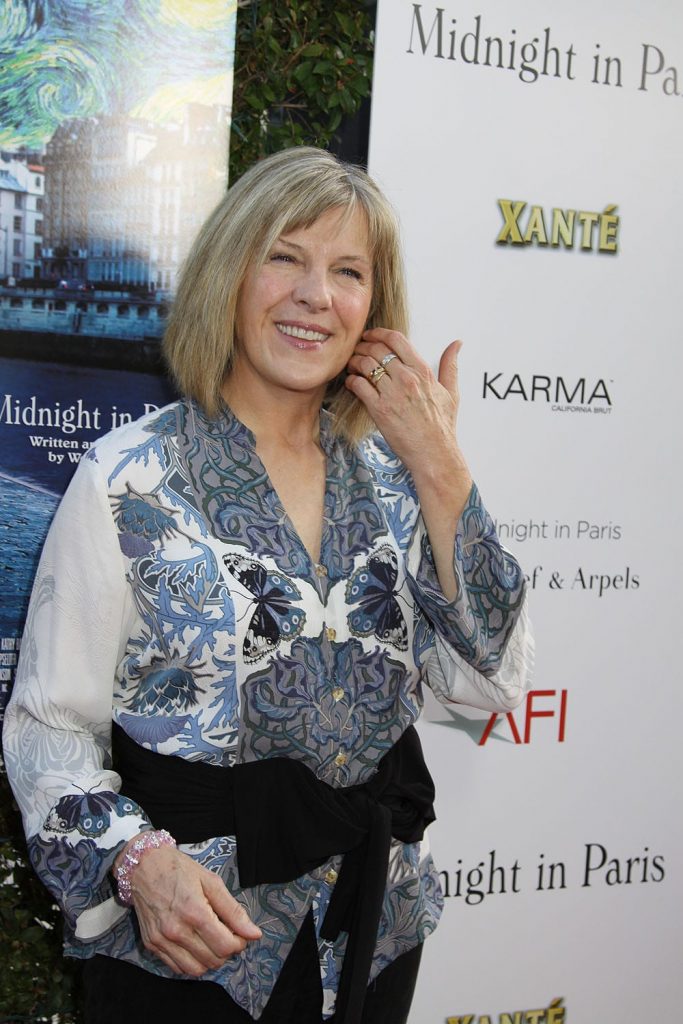 Her next notable role was in the television soap opera "Savannah", but meantime Mimi continued appearing in minor roles in a variety of movies, such as "A Promise to Keep", "Sins of Mother", "Pump Up the Volume", etc.
In 1997 she was cast in the American TV sitcom "Dharma and Greg" which turned out to be a huge success. The show ran for five seasons and earned eight Golden Globe nominations and six Primetime Emmy Awards. In 2000 she appeared in the biographical movie drama "Erin Brockovich" alongside Julia Roberts, which proved to be a box office hit, and generally earned positive reviews.  Her other notable appearances include popular TV series such as "Grey's Anatomy", "Medium", "Young and Restless", etc.
Her other notable appearances include "Man in the Chair", "Midnight in Paris" and "The Five-Year Engagement"; Mimi garnered a part-award at The Method Festival for Best Ensemble Cast for "Man in the Chair". "In 2013, she was cast in the American TV sitcom "Mom", which upon its premiere gained overwhelmingly positive reviews, and soon became the third highest-rated comedy in the US, with an average viewership of 11 million, and in 2014, Mimi was nominated for the Critics' Choice Television Award in the category of Best Guest Performer in a Comedy Series. The premiere of the eighth season was in November 2020, and its finale will conclude on May 6, 2021, marking the end of the series.
Personal Life
Mimi has been married since 1978 to American actor Larry Dilg. Reportedly they met during college days when they were matched by one of the first dating programs called "Operation Match". In 1966 dating programs were largely unfathomable, which makes their story even more interesting.  After they met, they dated for 12 years and finally tied the knot on 27 May 1978. They have two children John Francisco and Molly.
Briefly about her husband Larry Dilg
Larry Dilg is an actor perhaps best recognized for his roles in "Ghost Busters", "Strangers Kiss", and "The New Mike Hammer". He was born on 8 June 1947, in Oceanside, New York State USA. His acting career was short-lived, given that besides the above-mentioned movies he only has two more credits for "3 Girl 3" and "Thornwell".
Interestingly, Larry is also a teacher, and while filming "Ghost Busters", he supported himself through his work as a reading teacher. Later he taught in high school in California. Larry seems to enjoy his life away from the public eye and plans to continue doing so.
Physical stats and Hobbies
Mimi is 5ft 4ins (167cm) tall and weighs around 145lbs (65kgs). Her natural hair is brown, further adorned with green eyes.
Mimi has been involved in several activist causes, such as Democrats of America, and has worked on the promotion of election integrity, and introducing ways to ensure accessibility, transparency, and security of the election process. She is also an advocate for women's and children's rights, peace, and non-violence.
What is her net worth?
Her estimated net worth as of early 2021 is over $1million, earned through her 50-year long acting career, appearing in some high-grossing movies such as "Erin Brockovich" with a box-office take of $256 million, and "Midnight in Paris", which grossed $154 million.
Surprisingly, Mimi is very active on her social media. Her Instagram account has over 40,000 followers, and she posts almost daily. Most of her recent posts are snippets and behind the scenes of filming "Mom". Her Twitter counts over 18,000 followers on which she posts mostly photos and videos from "Mom".
More about Mimi Kennedy
An interesting detail about Mimi's biography is that she was almost cast in "Saturday Night Live, but Jane Curtin was cast instead. It is unlikely that this role would kick-off her career and set it in a different direction, as Mimi was a very popular comedian at the time.
Mimi is also an author; in 1996, she wrote the book entitled "Taken to the Stage: The Education of an Actress", in which she recounts her career from the beginning and describes what motivated her to become an actress.
In a 2019 interview, Mimi was asked about her 40-year long career, and said: "I tended to go from show to show, and I often look back at my credits and wonder what was going on there? I didn't know about series [television] and becoming a series regular. I tended to do whatever came along".
Mimi also mentioned that back then she was regarded as very expensive to hire, saying: "I'll never forget one casting director who said to me, 'The word on you is you are very expensive, and you don't like to work." Mimi explained further her previous ignorance regarding hiring, and said that agents liked to pump up the prices.