Who is Adrian Zmed?
Adrian George Zmed was born in Chicago, Illinois USA, on 14 March 1954 – his zodiac sign is Pisces and he holds American nationality. He is an actor, singer and a TV personality, perhaps still known best for his portrayal of Johnny Nogereilli in the 1982 musical comedy movie "Grease 2", which starred Michelle Pfeiffer, Maxwell Caulfield and Lorna Luft, and follows a British student attending an American high school in the '60s, who has to prove to girls there that he is a greaser. The movie was nominated for three awards.
Early life and education
Adrian was raised alongside his two brothers Cornel and Walter in Chicago, by their father George Zmed who was a Romanian Orthodox priest and who died in 2010 aged 94, and their mother Persida who was a housewife and who died in 2015 aged 92.
Adrian attended Lane Tech High School at which he was mostly focused on playing football, and was on the school's team until he broke his leg aged 14, and had to give up on his dream of becoming a famous football player. He turned to acting, and appeared in various high school plays including "Guys and Dolls", and on TV thanks to being amongst the best high school actors, and was thus invited to transfer to the Goodman School of Drama. Adrian matriculated in 1972, and eventually obtained his Bachelor of Fine Arts degree in acting in 1976.
Roles in TV series
Adrian made his debut TV series appearance in the 1978 episode "Discomania" of the critically acclaimed action crime drama "Starsky and Hutch", and gained recognition in the following year when cast to star as Socks Palermo in the comedy "Flatbush", but which was cancelled for low ratings after airing only six episodes.
In 1980, Adrian played Frankie Millardo in the comedy "Goodtime Girls", and in 1982 he was cast to portray Officer Vince Romano, one of the lead characters in the action crime drama "T. J. Hooker", which also starred William Shatner and Heather Locklear, and follows the Police Officer Sergeant T. J. Hooker as he solves crimes together with his partner Vince Romano. The following years saw Adrian make a guest appearance in episodes of various series such as the mystery crime drama "Alfred Hitchcock Presents", the family comedy "Empty Nest", and the mystery crime drama "Murder, She Wrote". The year 1999 saw him appear in the episode "Trash TV: Part 2" of the crime drama "Diagnosis Murder", created by Joyce Burditt and which starred Dick Van Dyke, Barry Van Dyke and Victoria Rowell. It follows Dr. Mark Sloan and his son Steve who is a homicide detective, as they solve crimes together.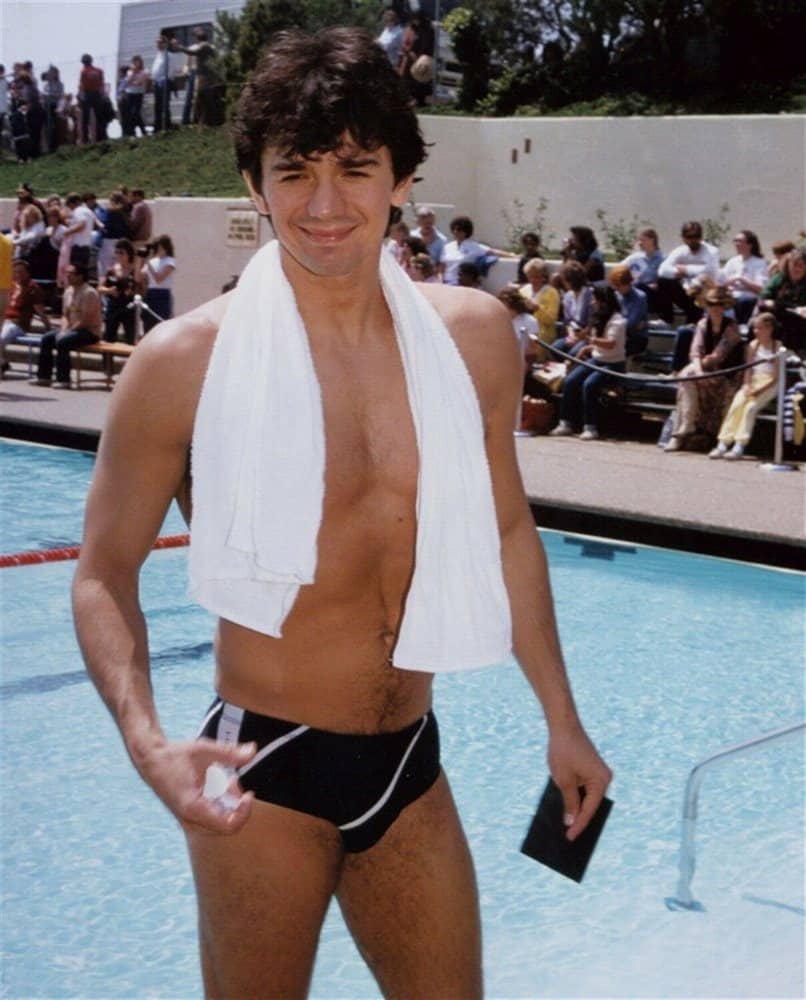 The following years saw Adrian appear in an episode or two of various series, while a couple of his most recent roles in TV series have been in the 2013 episode "The Shining" of the short comedy "Outside the Box", two episodes of the 2016 comedy "Lady Dynamite", and the 2018 episode "The Roadsterettes / Oh Happy Day" of the short animated adventure "Mickey and the Roadster Racers".
Roles in movies
Adrian made his debut film appearance in the 1980 action thriller comedy "For the Love of It", which failed to attract a lot of attention and received mixed reviews, then in 1981 he was cast to play Jimmy Steinbrenner in the comedy "Revenge of the Gray Gang".
The following years saw Adrian play lead characters in various mediocre movies, such as the horror "The Final Terror", the comedy "Bachelor Party", and the biographical drama "Victims for Victims: The Theresa Saldana Story". He was then praised for his portrayal of Greg Mathews in the 1992 mystery thriller drama "The Other Woman", which also starred Lee Anne Beaman and Juliet Reagh, and follows a reporter who believes that a mysterious woman is sleeping with her husband. Adrian continued appearing in unsuccessful movies, while a couple of his following notable performances were in the 2000 drama "Little Insects", the 2002 comedy "Naked Movie" and the 2005 romantic comedy "Sex Sells: The Making of 'Touche'".
Three of his most recent roles in movies have been in the 2006 drama "The Craving Heart", the 2007 comedy "Larry the Cable Guy's Christmas Spectacular", and the 2016 action adventure comedy "Sharknado 4: The 4th Awakens".
Other credits
He has a single directing credit: in 2015, Adrian directed the pilot of the proposed drama series "D' Coffee Shop Closes at 9PM", but which wasn't picked up by any network. He also has two producing credits: the 2020 crime series "Women Erased" and the upcoming documentary mini-series "Who Killed Britney Tiger".
Adrian has been credited with singing four songs in the 1982 movie "Grease 2", as well as the song "Little Demon" in the 1984 movie "Bachelor Party".
He has appeared in many documentary series such as "This Is Your Life", "VH-1 Where Are They Now" and "E! True Hollywood Story".
Adrian has also been invited to make a guest appearance in various talk-shows, including "Confessions of a Teen Idol", "Breakaway" and "Entertainment Tonight".
Wife and sons
Adrian has been married three times but has kept most of the details concerning these marriages to himself. His first wife was the non-celebrity Barbara Fitzner, whom he married on 24 July 1976 years after they met at high school. Barbara gave birth to their sons Dylan and Zachary both of whom are today rock musicians, but she and Adrian eventually divorced for unknown reasons.
Some believe that they split because Adrian fell in love with his future second wife, the American actress Susan Wood, who has appeared in around 20 movies and TV series, while she's perhaps still known best for her portrayal of Cathy Stevens in the 2005 family film "The 12 Dogs of Christmas". They married in 1995 but divorced years later, and on 5 October 2012 Adrian married his third wife Lyssa Lynne Baker.
As of February 2021, Adrian is married to Lyssa Lynne Baker, and has two sons with his first wife Barbara Fitzner.
Hobbies and other interests
Adrian became interested in video games after he was invited to voice Toth in the 2002 action game "Star Wars: Jedi Starfighter", created for Xbox and PlayStation 2.
He has been interested in acting in theatre plays since the launch of his career, and a couple of his most notable performances have been in "Children of Eden" performed at the Paper Mill Playhouse, and "Falsettos" and "Blood Brothers" performed on Broadway.
Adrian loves to travel, and has been to many US states, while he prefers to travel overseas and has been to numerous European countries including Spain, Italy and England.
He has his own favorite actors and actresses, some of whom are William Shatner, Heath Ledger and Anne Hathaway, and a couple of his favorite movies are "The Brother Karamazov", "Loaded Weapon 1" and "The Captains".
Age, height and net worth
Adrian's age is 66. He has short brown hair and brown eyes, his height is 5ft 8ins (1.74m) and he weighs around 150lbs (68kgs).
As of February 2021, his net worth has been estimated at over $3 million.