• Summer Phoenix is an American actress born in 1978 in Winter Park, Florida.
• She began her acting career at the age of two and has since starred in numerous movies.
• She was married to actor Casey Affleck from 2003 to 2017 and they have two children together.
• She is a vegan, environmental activist and formerly owned a clothing store.
• Her estimated net worth is $4 million.
Do you know Summer Phoenix?
Summer Phoenix is an American actress, but who is perhaps better known as the ex-wife of Hollywood actor, Casey Affleck. From starring in movies at a young age, Summer has maintained her relevance in the movie industry to date. So who is Summer Phoenix?
Summer's early life and background
She was born Summer Joy Phoenix on 10 December 1978, under the Sagittarius zodiac sign, in Winter Park, Florida, USA. She is a Caucasian with Russian, Hungarian, English and German mixed ancestry of. Her parents, John Lee Bottom and Arlyn Sharon were missionaries for the Christian group 'The Children of God' who met each other when hitchhiking. They were married in 1969, and raised Summer alongside her siblings in the same religion.
Casey Affleck poses in the press room with the award for best actor in a leading role for "Manchester by the Sea" at the Oscars

Posted by Firstpost on Sunday, February 26, 2017
She has two brothers named River and Joaquin, and two sisters named Rain and Liberty. All five of them are actors and actresses who have become quite successful in their chosen careers.
Summer lost her brother River in 1993, as a result of a drug overdose. Her parents divorced in 1997, and eight years later, her father passed away from cancer.
Her education
There is little information about where she attended high school, but after her matriculation, she enrolled into Tisch School of the Arts in New York, but dropped out to begin a career in the movie industry.
Her professional life
Her career as an actress actually began at the young age of two, when she starred alongside her siblings in movies such as "Swamp Thing", "Murder She Wrote" and "Growing Pains".
She then went on to features in the movie "Russkies" as the younger sibling to one of her brothers. Aside from acting with her siblings, she also co-starred with her ex-husband Casey Affleck in the movie entitled "This Is Our Youth".
Other notable films she has appeared in include "The Laramie Project", "Wasted", "Dinner Rush", "Suzie Gold" and "Esther Kahn" amongst others.
Summer's marriage, divorce and children
Summer met her ex-husband, Casey Affleck through one of her brothers, Joaquin. Before meeting him, she was rumoured to be romantically involved with actress Clea Duvall in 2002, but ended the relationship the same year.
He was born Caleb Casey Affleck on 12 August 1975, in Falmouth, Massachusetts USA; his father worked odd jobs at Harvard University, while his mother was an elementary school teacher.
His parents divorced when he was nine years old, and he is said to have described his father as a "chronic alcoholic". His father later became sober, and even started volunteering at a rehabilitation centre. Casey stated that it was during this period that he got to have somewhat of a relationship with him, seeing that he was almost a completely different person from the man had known. He and his brother, Ben, were put in the sole custody of their mother, and that was when he was exposed to arts.
He visited theatres with his mother and brother, and soon took interest in acting. In his high school at Cambridge Rindge and Latin School, he was further encouraged to act by his teacher, whom he said made it fun for him.
He continued to follow a career in acting, and moved to Los Angeles to live with Ben and their friend, Matt Damon. He featured in the movie "Good Will Hunting", and this opened doors for him to star in other movies such as "Chasing Amy", " American Pie 1 and 2", "Ocean's Eleven", "Ocean's Twelve", "Ocean's Thirteen", amongst several others. He has since become an established actor, with many awards for his performances in movies.
After Summer and Casey met, the pair became friends, and began a relationship in 2000.  They were inseparable in real life and on-screen, co-starring in movies such as "This Is Our Youth" and "Committed".
They became engaged on 25 December 2003, and the following year they welcomed their first child, Indian August. They later tied the knot on 3 June 2006 amidst family and well-wishers in Georgia.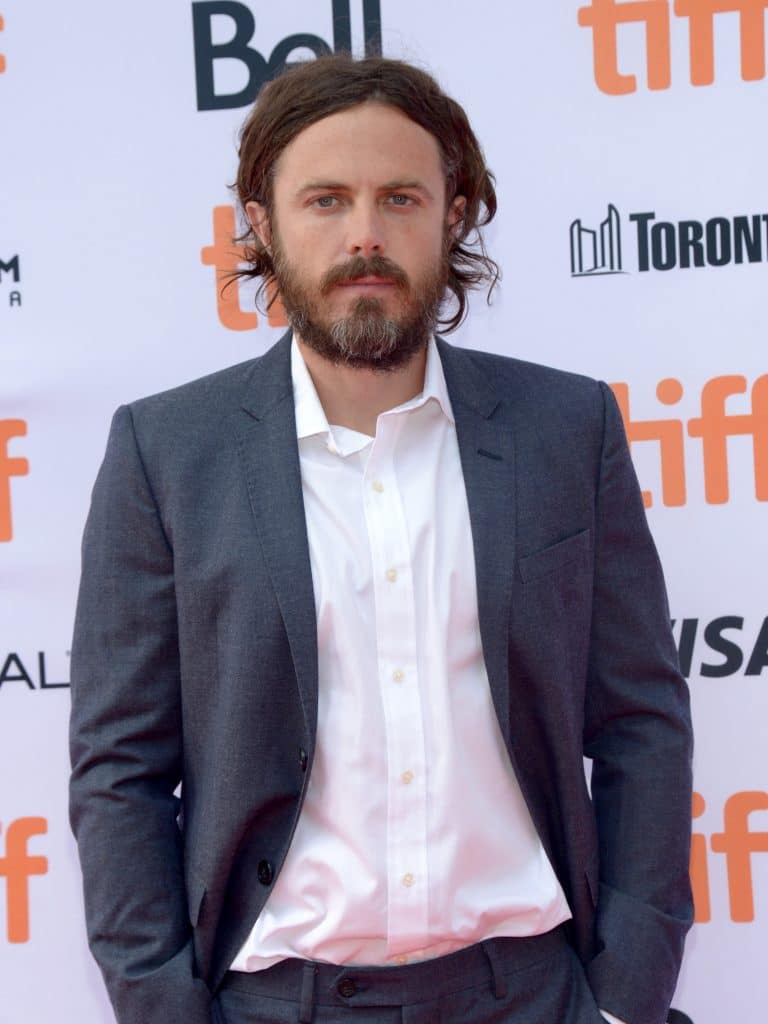 Two years later on 12 January, their second boy named Atticus was born.
After about a decade of marriage, Summer and Affleck decided to go their separate ways, and in 2017 the divorce was finalised. There were no rumours of infidelity or controversies, but were said to have drifted apart over time. They have remained cordial to each other, and co-parent their children.
Casey moved on, and in 2016 was rumoured to be romantically linked with another actress, Floriana Lima, but the relationship didn't last. Summer has continued to focus more on her work, and has not been known to date anyone since, at least publicly.
Her hobbies and favourites
Aside from acting, Summer has also tried her hands at music. She and her sister, Rain, were once members of the band named 'The Causey Way' and she also performed with 'The Papercranes', her sister's musical band.
She also co-owned a clothing store named 'Some Odd Rubies' with her friends in Manhattan, before its closure in 2012; they specialised in the sale of vintage clothes.
She is also a vegan, much like Affleck, and has been involved in campaigns against animal cruelty. She is also an activist for environmental conservation and participates in charity events.
Scandals and controversies
While Summer has continued to remain low key and avoid negative press, the same cannot be said about her ex-husband. Casey Affleck had been involved in some controversy, bordering on sexual assault and harassment accused by co-workers and former staff members. He was sued in 2010 by a film producer on account of molestations, harassment at the workplace and breach of contract, who demanded compensation to the tune of $2 million. The cinematographer of the same movie, "I'm Still Here" also issued a lawsuit against him on similar grounds and demanded compensation of about the same amount.
The allegations were denied by him although he didn't countersue – they were said to have settled out of court.
Awards and recognition
The hard-working actress is yet to win any awards for her work, but has been nominated twice, for Best Supporting Female for her role in the movie entitled "The Believer" at the Film Independent Spirit Awards in 2002, and also Performance in TV Movie or Miniseries for her role in "Wasted" at the 'Prism Awards in 2003.  Her ex-husband on the other hand is a recipient of several awards, including a British Academy Award, Golden Globe Award, Academy Award and others.
Her physical features
The gorgeous 42-year-old stands at a height of 5ft 7ins (1.7m) and weighs about 125lbs (56kgs). She has long brown with freckles across her face, a birthmark on her upper lip and beautiful hazel eyes.
Summer's net worth
As of early 2021, the actress is rumoured to have a net worth estimated at $4 million, garnered through her successful acting career and business enterprises. Her ex-husband is said to have a net worth of about $20 million, also accrued through his robust career as an actor.
Where to find her
Summer doesn't seem to be active on any social media platform, because no known account has been associated with her.