• Linda Kozlowski is a renowned former actress best known for her role in the "Crocodile Dundee" film series.
• She attended the Juilliard School in New York City, where she studied drama, and graduated with a Fine Arts degree in 198•
• Linda married her on-screen romantic partner Paul Hogan in 1990, before they separated in 201•
• Linda has a net worth of $10 million and currently lives with her second husband, Moulay Hafid Baba.
• Paul Hogan is an Australian actor, screenwriter, TV presenter, and comedian, with an estimated net worth of $28 million.
Linda Kozlowski is a renowned former movie and television actress, probably still known best for her role as Sue Charlton in the "Crocodile Dundee" action comedy films. Linda's career blossomed in 1981; however, she would quit the profession in 2001.
Age, Early Life, and Education Background
Linda was born to her parents Helen E. and Stanley M. Kozlowski on 7 January 1958, in Connecticut, USA.  She is 63 years old as of 2020.
The actress attended Andrew Warde High School in Fairfield, at and matriculated in 1976. She later on enrolled to study drama at the prestigious Juilliard School in New York City, from where she graduated with  a Fine Arts degree in 1981.
Linda had the privilege of meeting and schooling with several well-known TV personalities, including Val Kilmer, later a famous actor, musician, and artist who has featured in 2005's "Kiss Kiss Bang Bang," " The Doors," among others – while at Juilliard School.  Linda would constantly attend opera classes while she was in college.
Career Beginning and Rise to Stardom
Kozlowski's career began in 1981, in a New York theatre, assigned the protagonist role in "How It All Began" off-Broadway play. She had also been given the role of Miss Forsythe in a well-known Broadway play, "Death of a Salesman."
Linda appeared on the screen for the first time when she featured in 1982's TV series "Nurse."
In the years that followed, Linda  made appearances in several notable productions including the
" Crocodile Dundee" film series, 1988's "Pass the Ammo", and " Shaughnessy" (1996), among others.
In the course of her career as an actor, Linda has pocketed two major awards: 1987's Golden Globe nomination for the best actress performance in her role as Sue Charlton in "Crocodile Dundee", and 1988's Bravo Otto nomination for being the best actress.
Personal Life, Husband
Ex-Husband Paul Hogan (Michael Dundee)
Kozlowski fell in love with her on-screen romantic partner, Michael Dundee – real name Paul Hogan – during the shooting of "Crocodile Dundee."
They met while shooting the first film, and their chemistry transformed and began to manifest in real life. During that time, Paul was married to Noelene Edwards with whom he had five kids. For this reason, her relationship with Paul was highly criticized.
At that time, Paul was having a rocky relationship with Noelene whom he had wed in 1958 – they divorced in 1981. The duo would re-marry in 1982 before separating again four years later.
Linda married the "Crocodile Dundee" protagonist in May 1990. They held a private colorful wedding ceremony in Sydney, Australia, which was attended by 100 people, both family and friends. As a gift, Paul gave Linda a $2 million custom-made mansion to express his love for her.
The couple had their first-born son, Chance, in 1998. Linda would later divorce Paul in 2014, after 23 years of marriage. The alleged reason for divorce was cited to be incorrigible differences. Linda explained in an interview that the main reason why she divorced her husband was that the duo had nothing in common, which had made them drift apart. Paul stated that: "We were opposites and we were attracted to each other for a long time."
Following the divorce, Linda received  a $6.25 million one-off payment; they were both to share the custody of Chance, while no child or spousal support was demanded from either party. Although they are divorced, the duo are close friends. In 2019, Linda was reportedly asking and begging Paul to stop smoking, and to get regular check-ups, which proves that she still cares about her ex-husband.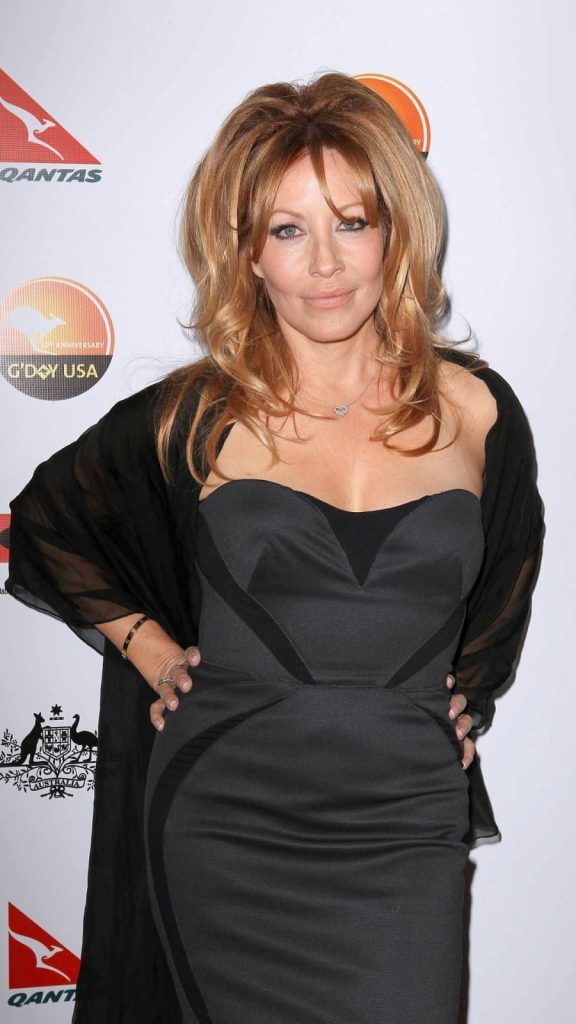 Linda's Relationship with Moulay Hafid Baba
Shortly after Linda divorced Paul, she began dating Moulay Hafid Baba, whom she met through a friend who was in film production, and they married in 2017. Moulay is a tour guide born in Morocco. Linda and Moulay were allegedly seen wearing gold bands as they were getting wed.
The couple formed a Morocan tour firm, Dream My Destiny, in 2014. In 2018, word spread that the couple would relocate to the States where they would start a family, rather unlikely as she was over 60.  However, the duo decided to stay in Morocco where Linda lives to-date. She visits her son regularly, who lives in the US.
Linda's Net Worth
Linda has amassed her fortune through her booming real estate venture, and also earned a substantial amount of wealth working as an actress. She has several posh beach-front properties in Venice, California which she allegedly bought using her divorce settlement funds. Her firm, Dream My Destiny, is one of her current major sources of income. As of 2021, she is reportedly worth approximately $10 million.
Body Measurements
The 63 year-old former actress has maintained her hourglass figure, and stands at a height of 5ft 7ins (1.71m), an weighs around 130lbs (59kgs), with vital statistics of 35-25-35. Linda has long blonde hair and blue eyes.
She enjoys working out regularly; it's alleged that in 2017 she underwent daily cryogenic therapy to maintain her glamour and beauty.
Who is Linda's Ex-Husband, Paul Hogan?
Paul Hogan is an Australian actor, screenwriter, TV presenter, and comedian, born on 8 October 1939, in Sydney, Australia. He is known best worldwide for his multiple roles in the "Crocodile Dundee" film series, in which he played the lead role as well as writing the films' screenplay.
Hogan is an Oscar Award winning actor, who was a nominee for "The Best Original Screenplay". He also has a Golden Globe Award  following his enthralling performance as "Crocodile Dundee".
Hogan has featured in many films and series, including "Strange Bedfellows" not to mention his own "Paul Hogan Show", a sketch comedy program aired on Australian TV. He has also produced several films, including "Almost an Angel" and "Lightning Jack."
Paul has been married twice – he was previously married to Noelene for 23 years before he married Linda. Allegedly, Paul is currently living with his first ex-wife, Noelene, with whom he reunited after his divorce from Linda. It's reported that his son is unwell, which is apparently the main reason why he reunited with Noelene.
Since he began acting, writing, and producing, Paul has amassed a huge fortune that is believed to be approximately $28 million, as of mid-2021.