• Lisa Marie Eilbacher was born in Dhahran, Saudi Arabia in 1957.
• She is best known for her portrayal of Jenny Summers in the 1984 action crime comedy "Beverly Hills Cop".
• She is married to film director, producer and cinematographer Bradford May since 1988.
• She is a retired actress and has a net worth of over $2.5 million.
• Lisa is interested in sports and traveling and her favorite actors are Tom Cruise, Richard Gere and Meryl Streep.
Who is Lisa Eilbacher and where is she today?
Lisa Marie Eilbacher was born in Dhahran, Saudi Arabia in 1957; she hasn't disclosed her exact date of birth, but her zodiac sign is said to be Aries, and she holds American nationality as she was born to American parents. She's a retired actress, who's probably still known best for her portrayal of Jenny Summers in the 1984 action crime comedy "Beverly Hills Cop", written by Daniel Petrie Jr. and Danilo Bach, directed by Martin Brest, and which starred Eddie Murphy, Josh Ashton and Judge Reinhold. The movie follows a police officer in Detroit trying to solve a murder, and it won four awards of the nine it was nominated for, including an Oscar.
Since she retired from acting in 1995, Lisa has been leading a peaceful life with her husband, away from the media's attention.
Early life and education
Lisa was raised alongside her two siblings Cindy and Bobby in France, as their parents moved there not long after she was born. Her father worked as the executive director of an American oil company, while her mother was a housewife. Both Lisa's siblings are popular actors: Bobby is known for his portrayal of Mike Horton in the long-running romantic drama series "Days of Our Lives", while Cindy is known for her portrayal of the daughter of Jerry Van Dyke in the fantasy comedy series "My Mother the Car".
Lisa was perhaps pushed into acting by her parents, as she made her debut TV series appearance aged seven, when she portrayed a girl in the 1964 episode "Little Girl Lost" of the western series "Wagon Train".
She went on to portray Bunny in the 1969 episode "Teacher's Pet" of the family comedy series "My Three Sons", and after enrolling at a local high school in 1971, she was invited to star as Bridget Jordan in the episode "The Posse That Wouldn't Quit" of the critically acclaimed western series "Alias Smith and Jones".
She continued acting during her four years of high school, and upon matriculating in 1975, chose not to enroll at a college but to focus on her acting career.
Roles in movies
Lisa made her debut film appearance with her portrayal of Caroline Kozlenko in the 1972 comedy "The War Between Men and Women", written and directed by Melville Shavelson, and which starred Jack Lemmon, Barbara Harris and Jason Robards. The film follows a cartoonist who falls in love with a single mother of three; it was nominated for a single award.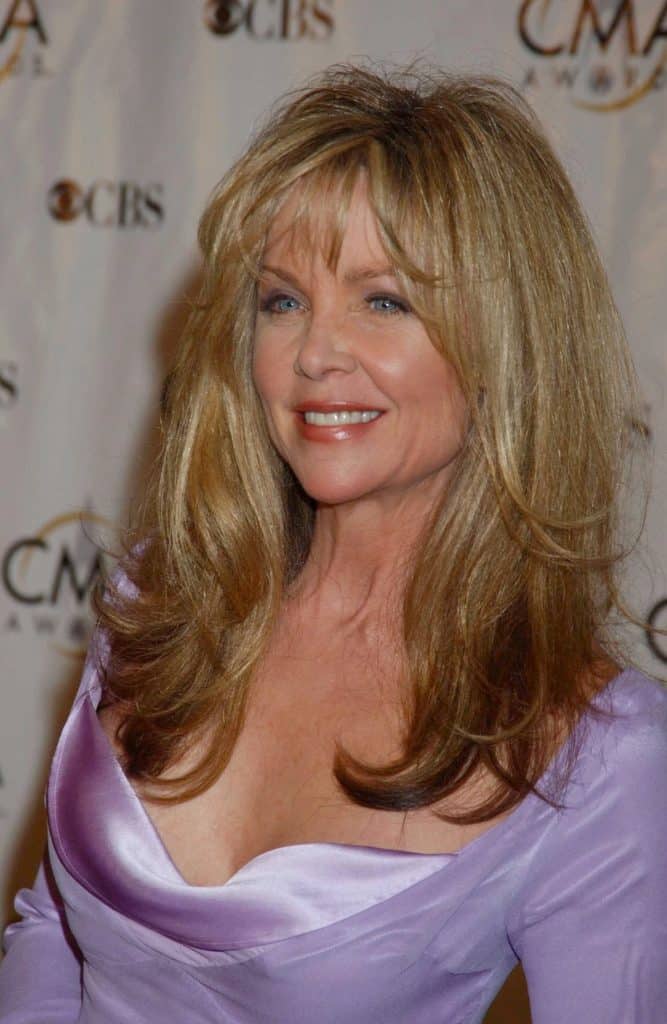 The year 1974 saw Lisa portray Ellen Wood in the horror thriller "Bad Ronald", and in 1976, she played a supporting character in the adventure drama "Panache". Some of her following roles were in the 1977 sports drama "Run for the Roses", the 1979 drama "The Ordeal of Patty Hearst", and another 1979 drama "Love for Rent". Lisa gained recognition in the following year, after being cast to play Kit, one of the lead characters in the biographical comedy "To Race the Wind", which also starred Steve Guttenberg, Randy Quaid and Mark L. Taylor; it follows Harold Krents who was blind from the age of nine, but still graduated from Harvard and then Oxford, while he afterwards worked as a lawyer.
Perhaps the best movie in which Lisa has appeared was the 1982 romantic drama "An Officer and a Gentleman", written by Douglas Day Stewart, directed by Taylor Hackford and which starred Richard Gere, Debra Winger and David Keith. It follows a young man who has enrolled at Navy Officer Candidate School hoping to become an aviator, and it won nine awards including two Oscars while it was nominated for 13 other awards.
Some of Lisa's following roles in movies were in the 1983 crime thriller drama "10 to Midnight", the 1987 mystery drama "Deadly Deception", and the 1988 action comedy "Never Say Die".
During the final years of her acting career, Lisa was mostly focused on appearing in movies, such as the thriller "Blind Man's Bluff", the action thriller drama "Live Wire" and the thriller "Deadly Matrimony", all in 1992.
Two of her final roles in films before she chose to retire were in the  romantic drama "Dazzle" and the  drama "919 Fifth Avenue" both in 1995.
Roles in TV series
At the beginning of her career, Lisa was mostly cast to appear in an episode or two of various series, such as the popular romantic family drama "The Waltons", the drama "Owen Marshall, Counselor at Law", and the comedy "The Texas Wheelers".
She gained recognition in 1977 when invited to portray the supporting character Callie Shaw in the family mystery "The Hardy Boys/Nancy Drew Mysteries", which starred Shaun Cassidy, Parker Stevenson and Pamela Sue Martin. The series follows the lives of three teenage detectives, and was nominated for three awards including a Primetime Emmy.
The year 1983 saw her star as Madeline Henry in the romantic war mini-series "The Winds of War", which also starred Robert Mitchum, Ali MacGraw and Jan-Michael Vincent, and follows the trials of the families Jastrow and Henry at the beginning of the Second World War. The series was a hit winning six of the 20 awards it was nominated for, including four Golden Globes.
The following years saw Lisa play supporting characters in several mediocre series, such as the drama "Ryan's Four", the comedy "Me and Mom", and the mini drama series "Monte Carlo".
Lisa's final role in a TV series before retiring from acting was in 1990, when she was cast to portray Nicky Molloy in the drama "Midnight Caller", created by Richard Di Lello and which starred Gary Cole, Dennis Dun and Arthur Taxier.
It follows a former police officer who is now hosting a late-night radio program which features people talking about their problems in life; the series won three awards including two Primetime Emmys, while it was nominated for nine other awards.
Other credits
Lisa appeared in two TV specials: "The 55th Annual Academy Awards", and "Battle of the Network Stars XIV", both in 1983.
She made two guest appearances in "The Tonight Show Starring Johnny Carson", in 1985 and 1989.
Lisa has appeared in several short documentary films, even in the years after her retirement, such as the 2002 "Beverly Hills Cop: The Phenomenon Begins", and the 2007 "An Officer and a Gentleman: 25 Years Later".
Love life and husband
Lisa prefers to keep the details of her love life to herself, but it's known that she has been married to Bradford May since 27 August 1988.
The two apparently met on the set of a series, as Bradford is a director, and it's said that they dated for around two years before exchanging vows. Lisa and Bradford don't have children together, and while some believe that this is because they both wanted to focus on their careers, others claim that one of the two is perhaps infertile.
Bradford May is a film director, producer and a cinematographer, and is probably still known best for having won a 1992 Primetime Emmy Award for Outstanding Individual Achievement in Cinematography for a Miniseries or a Special, for his work on the mystery crime movie "Lady Against the Odds". He has 82 directing credits, 32 credits as a cinematographer, and four producing credits, while he's also worked in the camera and electrical department of 14 movies and TV series.
Bradford only has two acting credits: he appeared in the 1994 biographical musical drama "Madonna: Innocence Lost", and the 1998 episode "Deleted" of the thriller series "The Net".
Lisa hasn't spoken about any other men she had perhaps dated before meeting Bradford, and as of March 2021, she is married and doesn't have children.
Hobbies and other interests
Lisa has been interested in sports since a very early age, and was active during her 20s and 30s, as well as her early 40s. She played various sports such as soccer, tennis and badminton, and also had several training sessions at the gym each week.
In fact in 1982 after she finished shooting for the film "An Officer and a Gentleman" as a sailor who couldn't pass an obstacle course, Lisa stated that it was hard for her to portray a character who's out of shape!
She's been keen on travelling since her early teenage years, and because of her father's job, she visited many European countries and various US states by the time she turned 18. Her dream travel destination is Paris in France.
Lisa has her own favorite actors and actresses, some of whom are Tom Cruise, Richard Gere and Meryl Streep, and a couple of her favorite films are "The Last Samurai", "Top Gun" and "Hachiko: A Dog's Story".
Age, height and net worth
Lisa's age is either 63 or 64. She has long brown hair and brown eyes, her height is 5ft 7ins (1.7m) and she weighs around 135lbs (62kgs).
As of March 2021, her net worth has been estimated at over $2.5 million.