• Charlie Tucker joined History Channel's reality television series, "Mountain Men", for its second season.
• He made a living out of fur trapping in northern Maine and had to rely on his skills and judgement to survive.
• He was injured when he fell from his snowmobile during a high-speed chase, and had to take a dangerous shortcut when his snowmobile broke down.
• He made sure to tuck, stretch and dry the furs he caught in order to get the best price for them.
• He left the show after season three, and reports suggest he ventured into a new business.
Charlie Tucker joined History Channel's reality television series, "Mountain Men," for its second season, as his love for the woods and his hobby of trapping furs became his way of life. He's a local celebrity in Ashland, Maine, who gained nationwide recognition when he was cast in the hit series by Warm Springs Productions.
Early life and family
Not much is known about his family, except that his grandfather used to be a guide in Maine, and his father was a district forest ranger. It was said that he was just a month old when he was flown in to live in the Great North Woods.
The log cabin called Camp Tucker-Inn that he built with his own hands became a tourist attraction. It was part of the Caribou Parks and Recreation Department's one-day tour of the North Maine Woods.
Once visitors reached his place on what was known as the "Tucker's Turnpike" along Jack Mountain Road, they were welcomed by Charlie and Rita Morgan, his companion, and offered refreshments. After a tour of his place, they were treated to homemade bread and chicken soup, as they engaged in conversation with Charlie.
"Mountain Men"
The show follows the lives of guys who live far from the trappings of modern society, and who survive off the land. It started airing in May 2012 with the fur trapper Marty Meierotto in Alaska, subsistence farmer Eustace Conway in North Carolina, and tanner Tom Oar in Montana. Charlie, a fur trapper in Maine, was included in its second season. He worked in the logging industry for 25 years, and gave it all up to follow his dream of living off the land. He knew he wouldn't have the same income, but said that this was where he was at in his life.
The series was quite successful, as viewers were most curious about a lifestyle so different from their own, and they were trying to understand what the big deal was when life was so much more convenient in the 21st century. According to one of its producers, Marc Pierce, 'There's more independence there…more satisfaction in doing things that make you closer to the land or nature, or forging a living with your hands.'
Marc and Chris Richardson of Warm Springs Company, shared that their team went to far-flung areas, and consulted the locals and game wardens in tracking people who live off-the-grid. Their scouts walked into a dollar store in Ashland, Maine to buy a 9-volt battery, when they met retired game warden Jim Dumond. They hired him to help them in their search for men in the area who fitted their requirements for the series; it was Jim who recommended Charlie.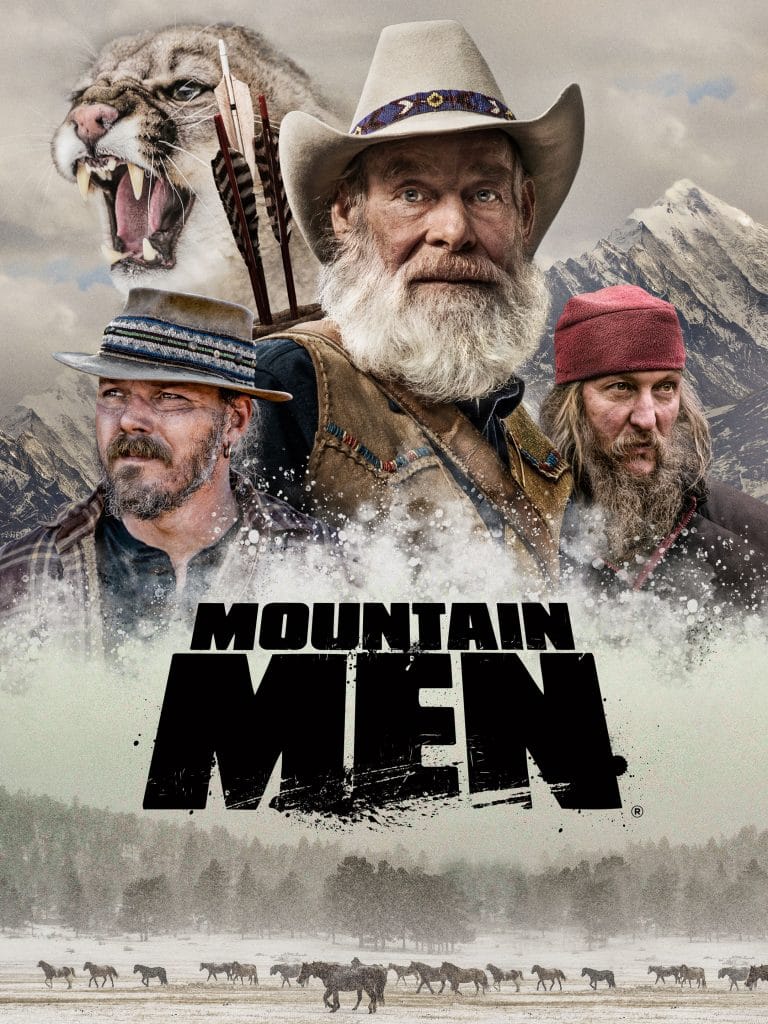 When the scouts went to his place to check him out, they found his 'willpower and stubbornness' to be character traits they were looking for, and the producers cast him in the show for his first winter 'living the mountain man lifestyle.'
The production generally sent a five-man camera crew to live with a mountain man, and film his day-to-day activities. They were aware of the danger, and experienced the difficulties firsthand.
Charlie's life as a mountain man
Charlie made a living out of fur trapping in northern Maine, which was said to be the coldest place in the eastern US. He had to rely on his skills and trust in his judgment to keep himself safe. One time, he was about to cover a hundred miles to run his trapline when his snowmobile broke down eight miles from his cabin.
A snowmobile serves as a lifeline for people living in remote areas, and when it stopped working, he had to walk back home as no one would come looking for him, at least until 24 hours had passed, and he would freeze to death by then as the temperature could drop 35 degrees below zero when night falls.
He made a lot of rookie mistakes, as he left home without bringing spare parts that could have fixed his ride, sub-zero gear, compass, and other supplies that he would need for survival. With only a headlamp, ax and snowshoes, he headed home. It would take him around six hours to do that on the trail, so he took a shortcut through the woods and across the frozen lake. It was nerve-wracking even for someone like him, as it was dark and he could hear the ice cracking. He was not sure of the thickness of the ice, and there was slim chance of him getting out of the icy water if he went through the ice.
As much as he wanted to rush home, he also had to slow down as he wanted to avoid sweating a lot, as it could lead to hypothermia. Fortunately, he made it home safely, and was just very exhausted. He fixed the snowmobile the following morning, and proceeded to check his traps.
Finding the traps empty made him 'a little depressed' as he needed the money, but his parents taught him to never give up, and just hope for a better day. He said, 'I don't need to be rich. I just want to survive.' To augment his income, he and his friend Jim would look for antlers that the moose shed every year, and which could sell for up to $100 per horn. It would be lying around partly buried under the fresh snow, so he had to know where to dig by looking at the trees for signs of moose activity. Several hours passed before he found two shed antlers, as he said other people might have beaten him to the rest of them.
Charlie was injured when he fell from his snowmobile during a high-speed chase, as he was trying to catch the guy he believed was messing with his traps. He might have forgotten to put bait in one of his traps, as he said his mind wasn't as sharp as it used to be, but some of his traps were sprung by someone else. It was a good thing that Jim was with him at that time, and helped get him home. Charlie's cabin was 70 miles from the nearest hospital, so he had to wait until morning before a doctor arrived to check him out. After his arm was stabilized, he was brought to the hospital via snowmobile, and was diagnosed to have a torn rotator cuff; he was confined to his place for about a month.
With his arm in a sling and not yet fully recovered, he and Jim went ice fishing, but on their way home, Charlie's snowmobile passed through cracked ice, and Jim helped pull his ride before it could slide fully into the icy water.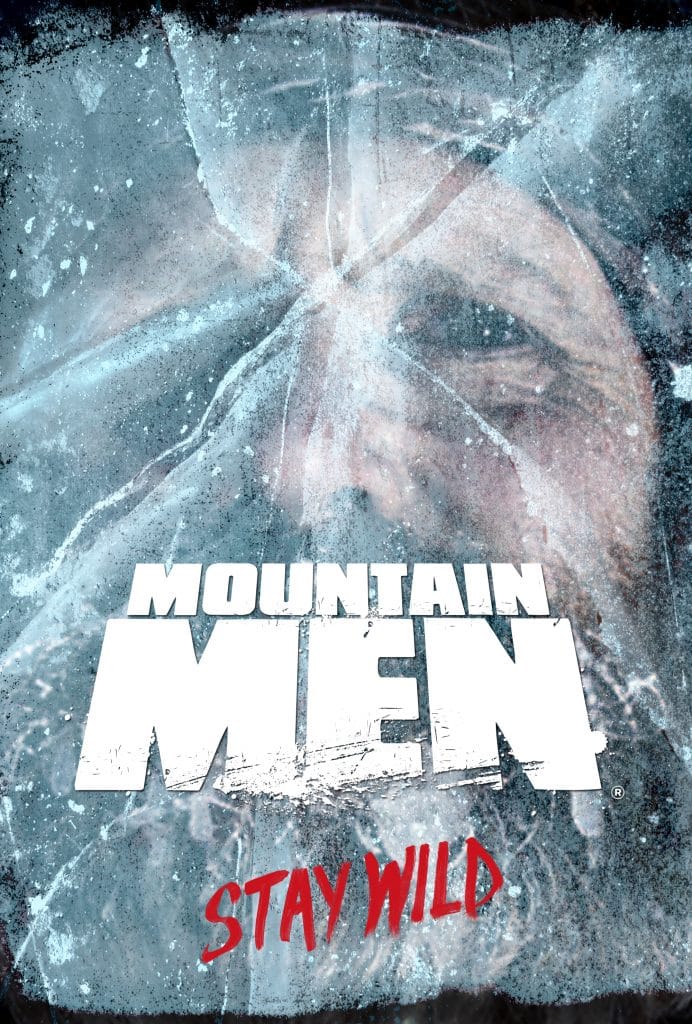 He later went back to trapping, and struggled as he only had one good arm. Fortunately, he managed to catch a couple of beavers, although he had to skin one right then and there, despite the cold, as he couldn't carry a 45-pound weight back to his snowmobile. He also had to get blocks of ice from the frozen lake for his root cellar, but with each one weighing over a hundred pounds, Jim came to help him with it. Another thing he needed to do was to get firewood while there's still snow, as it was easier to drag logs of wood across a smooth surface, so he could cut it down to smaller pieces to bring home.
He made sure that all of his furs from beavers, minks, raccoons and weasels were properly tacked, stretched, and dried to get a good price when he turned them over to the fur depot for auction at the end of his first trapping season. His earnings that time was around $5,000, which was far from his $30,000 income as a logger.
He knew he had to think of better ways to get more furs, and avoid sustaining injuries. It was a lucrative industry but one has to have the experience and the skills to be more efficient in trapping animals, despite the inhospitable terrain and unforgiving weather.
For the next winter season, Charlie ventured toward the Machias River Valley in search of new trapping grounds; he was hoping that since the area remained untouched, he could obtain a lot of furs, particularly beavers as its pelt could fetch around $200 each. He built a small camp and then set his traps a mile from it. His gamble paid-off, as he had luck with his traps, although he had to eliminate his competition, a coyote, which took a bite off his catch.
When he had to meet with Jim to give him what he had caught so far, and replenish his supplies, he made a miscalculated step and slipped into the icy water thigh-deep. He then had to quickly build a fire to dry his clothes and get warm, because if hypothermia sets in, he could lose consciousness in half an hour.
Luckily, he survived yet another mishap. However, he was caught in a sudden windstorm, and had to build a shelter and fire so he wouldn't freeze to death. Later on, when he went back to his camp, he discovered that it was partly damaged by the wind. He was pretty upset but said, 'You gotta have the hard to have the good.' He didn't let it bring him down.
What happened to Charlie?
Just when fans thought Charlie was getting the hang of being a fur trapper, he left the show after season three. His fans were disappointed, as they were looking forward to seeing his progress each trapping season, although they couldn't blame him considering all the mishaps that happened when running his trapline.
There were those who couldn't help but wonder if his series of 'bad luck' or close calls were real or a reenactment, as it was said that in reality shows the cast was oftentimes asked to do stuff to emphasize the danger of a particular lifestyle or to get drama for better content.
However, some people chalked it up to Charlie being new at this game, or to the pressure of being on television and wanting to give it his all. Admittedly, he pushed his luck all the time, living on the edge, and being his own worst enemy; it probably accounted for some situations he found himself in that could have been avoided.
He might love the woods, but the lifestyle might not be for him. According to some reports, he ventured into a new business, perhaps finding something that pays well and isn't as dangerous. Still, others couldn't accept that he quit the game, as he once said that 'trapping and shed hunting…being outdoors on the sled is doing what I like. If I can't do that, I don't want to exist anymore.' He said he was stubborn and wanted to keep trying despite all the setbacks, because he loved this way of life. He added that 'if a person loses his drive in life, he might as well roll over and die.'
Charlie might no longer be on television, but there were those he believe he's still living as a mountain man.