• "Ice Road Truckers" was a popular show on History Channel, breaking their audience records
• The truckers were not paid much for appearing on the show, but earned normal ice truckers' salaries by their employers
• A normal first year trucker earns on average $50,000 a year, and a veteran can earn over $100,000, plus expenses while on the road
• The cast members have gained fame and notoriety from appearing on the show and have varying net worths
• The show's producer, Thom Beers, has an estimated net worth of $25 million
It's been a while since "Ice Road Truckers" stopped production and apparently left TV for good. However, during the ten years it was on air, it broke History Channel's audience records, and became a firm favorite with viewers.
Watching the cast members go across dangerous, ice covered paths is obviously a concept enthralling for many people. Nonetheless, what is seen in the show also raises many questions; the most common might be regarding the truckers' salaries.
Are they paid enough to risk their lives that way? Do the truckers have other jobs while they're not on the road? Where and how do they live. Keep with us to know the answers!
How Much The Cast Earns Per Episode?
Back in 2007, more than three million people watched the premiere of "Ice Road Truckers".
At the time it was History's leading show, surpassing by far the audience of any other show the network ever aired until then.
Knowing how successful "Ice Road Truckers" was, normal people assume its cast was paid more than well for it. However, this is false, as truckers were paid close to zero for their appearances.
What is the reason? "Ice Road Truckers" is produced by Original Production, a company based in California which also produces several other shows for History, Discovery and Spike. However, regardless of how many projects the company produces, it's known that the salaries they provide are not necessarily generous
Following the testimony of a company's former worker Jon Lawrence, Original Productions usually have very limited budgets for its shows, and don't spare too much on paying its casts.
What's the reward for appearing in it then? Sometimes it's visibility, other times it's just the renown that appearing in an internationally renowned series can give a business, which cast members are almost always involved in. Nonetheless, even if it's certain that the cast of "Ice Road Truckers" is not paid too much for appearing in the show, they're still paid normal ice truckers' salaries by their employers.
What Is An Ice Trucker's Salary?
Reportedly, a normal first year trucker earns on average $50,000 per year. Their salary increases as they gain more experience on the road, and team truckers and veterans are said to gain as much as $70,000 per year.
Though these salaries are attractive for everyone, ice road truckers are paid even more.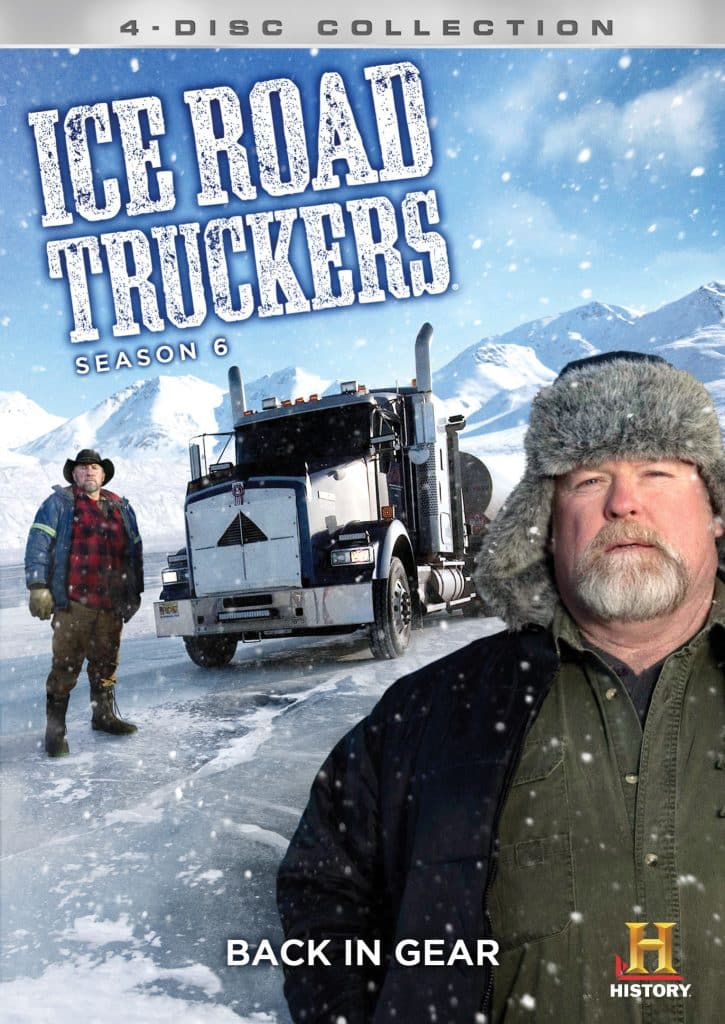 While a beginner ice trucker earns as much as $50,000 per year, a veteran can earn over $100,000, plus expenses while on the 'road'.
Why don't all truckers earn the same? The difference in salary lies in the fact that ice road truckers are exposed to a higher degree of danger, having to continue driving during the harsh, wintery season. Many roads can be covered in ice, seriously hindering the work of these drivers and potentially putting their life at risk. It's noteworthy that usually an ice trucker works by season, not the entire year. This means they can sometimes also take other jobs when it's not winter, or simply enjoy their free time.
Besides the driving conditions, the truckers' salaries also depend on the cargo. Reportedly, one trucker can even earn over $250,000 per year if they transport very valuable merchandise.
Knowing this, it's easy to understand where the drivers from "Ice Road Truckers" get their income from. The following are some of the most famous cast members who have a notable net worth.
Alex Debogorski
Alex is probably the most well-known cast member of "Ice Road Truckers", and with good reason. He was the only trucker who was in the show for the entirety of its eleven seasons, which added to his entertaining personality, positioned him as a fan favorite.
Alex started working very early in his teens, in a local shop, but when offered a position as a worker in a nearby coal mine, Alex accepted right away. Over the course of years, Alex had several other jobs, including as a bouncer in a nightclub.
Although it wasn't until years later that Alex decided to try his hand at truck driving, he was already well known in his town due to his hard working ethic and charisma. It's for this that History's producers didn't have any doubt when they chose him as part of the show.
Nonetheless, Alex's family is just as out of the ordinary as he is. He married Louise in the early 1970s, and together they've welcomed 11 children. In 2010 he also debuted as an author, with the book "King of the Road: Tales from a Legendary Ice Road Trucker".
As a result of his long career as a trucker and his short stint as an author, Alex Debogorski's net worth is estimated at over $400,000.
Hugh Rowland
Although Hugh left "Ice Road Truckers" in the ninth season, he's undeniably one of the most memorable drivers to ever appear in it. Also known to viewers as Polar Bear, Hugh started trucking when he was still a teenager, searching for anyway to earn money. As time passed, he ultimately fell in love with the job and stuck with it for decades, despite the fact that he also now owns a construction company on the side, that probably provides for him well enough.
Aside from the truck he drives, he also owns several other trucks he usually rents.
Unfortunately, in 2014 Hugh Rowland was hurt in a serious accident when he was in the co-pilot seat of a truck the "Ice Road Truckers" producer Will Morrison was driving at the time. As his injuries apparently impeded him from continuing working as a trucker, he filed a lawsuit against the show's production team. While there's no recent updates about the case, this is what ultimately led to his exit from the reality series.
Hugh Rowland has an estimated net worth of $2 million, resulting both from his career as a trucker, and the businesses he owns.
Lisa Kelly
Lisa Kelly is surely not the only woman to ever appear in the show, but she's certainly the one who stuck the longest with it.
Her first appearance in "Ice Road Truckers" was in the third season and although for some reason Lisa didn't come back in the sixth season, she returned a season later and then remained until the show ended in 2017.
Before becoming a trucker, Lisa attended the Michigan-based Cornerstone University, but left after only one semester and started working as a bus driver, which was the job that ultimately led her to try her luck as a driver in Alaska.
While Lisa Kelly wasn't paid a lot for appearing in "Ice Road Truckers", her popularity throughout the years the show was on air was immense. Her official Facebook page now has over 600,000 likes, and she's been contracted to promote truck-related brands.
Despite the fame she's achieved through the show and its spin-off "Deadliest Roads", Lisa Kelly remains humble, and often interacts with fans on her social media accounts, and attends public meetings with them.
Nowadays she has an estimated net worth of over $500,000.
Rick Yemm
Rick was one of the original truckers, who appeared in the first two seasons of "Ice Road Truckers". He took a pause from the show, and then came back in the fifth season only to leave again a year later.
While his presence in the show was on and off, he's certainly well remembered for his blue mohawk and general sense of style. His 'bad guy' personality is also one of the features that stand out the most, and which led him to become a fan favorite.
Despite all of that, Rick certainly doesn't have as good an opinion about the show as his former fellow truckers, which is the reason he ended up leaving "Ice Road Truckers".
In his words, he wasn't too happy with the way he was portrayed in it, insisting that while his attitude might be brash sometimes, it's not as bad as the series made it seem.
Rick also insists he has 'no future on TV', and that the money he has gained from trucking was invested in his company. Though there's no information about Rick's investments or what he's currently doing, his net worth is estimated at over $600,000.
Darrell Ward
Darrell didn't join "Ice Road Truckers" from the start, but he was surely one of the most memorable truckers in it. When he first appeared in the sixth season as Lisa Kelly's trucking partner, Darrell quickly gained the hearts of viewers with his professionalism and kind personality.
He loved to go hiking, hunting and fishing, which were hobbies fitting in with his adrenaline-seeker personality.
However, Darrell was also characterized for helping fellow truckers in need, and also for being a casual firefighter in his community.
Coming from a family of truckers, it's normal Darrell that chose the same career path for himself. In reality, by the time he debuted in "Ice Road Truckers'", he had over 30 years of experience in the field.
Unfortunately, the show's ninth season was the last for him. On 28 August 2016 he was killed in a plane crash in Nevada, along with his co-pilot of name unknown. The reason for the accident hasn't been determined by the National Transportation Safety Board.
However, even if Darrell's death was sad and unfortunate, his son is continuing his legacy by becoming a trucker as well.
At the time of his death, Darrell Ward's estimated net worth was over $500,000.
Todd Dewey
Regardless of the fact he was one of the youngest truck drivers in the show, Todd Dewey definitely had enough experience to be part of "Ice Road Truckers" when he joined in the seventh season.
Todd's earliest experience with a truck goes back to when he was only 12 years old, and his father showed him how to release the brakes of a truck. This was some sort of revelation for Todd, who as soon as he was 18 years old started putting into practice everything he already knew about the trucking occupation.
Fast forward to 2013 when he joined the cast of "Ice Road Truckers", Todd had over 16 years of experience driving over ice. When it's not winter season, Todd also drives logging trucks in the mountains.
While both jobs are extremely dangerous, Todd affirms he loves being a trucker no matter what season he drives in. For him, it's pleasing to be able to face the challenges that his profession entails, while at the same time providing essential assistance to those living in remote communities.
Todd usually attends trucking conventions and fan meetings in countries such as Scotland and Ireland, in addition to promoted renowned brands specialized in his profession.
Nowadays, Todd Dewey has an estimated net worth of over $500,000.
Thom Beers
It's impossible to talk about "Ice Road Truckers" without mentioning the man who narrates it. However, his voice isn't the only thing Thom Beers gives to the show, as he's also one of its main producers.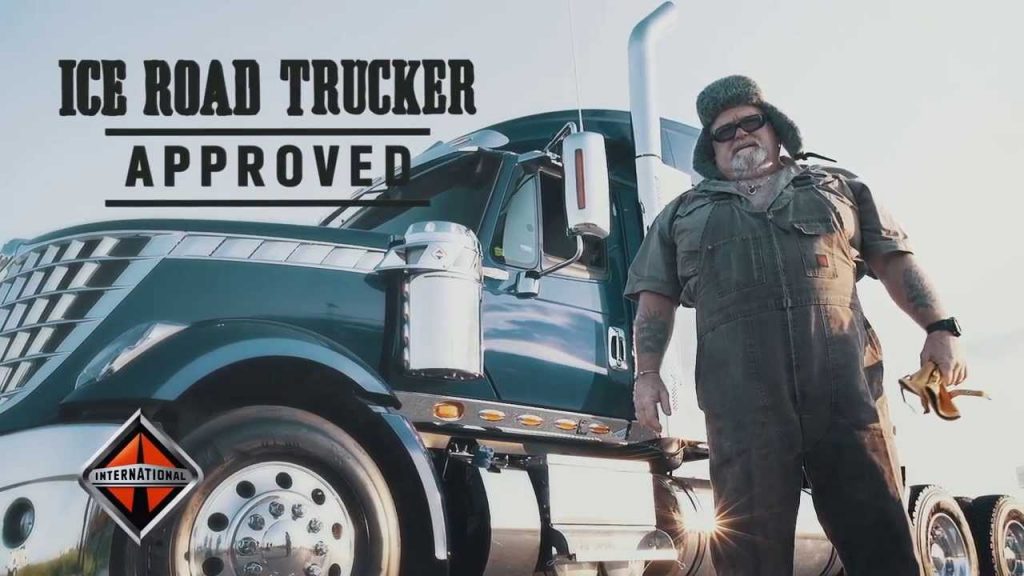 Thom started his career as a producer in the 1990s with his company Original Productions, though he previously worked for Paramount Syndicated Television. In total he has been in charge of producing over 40 TV series, including Discovery's "Deadliest Catch" and Spike's "1,000 Ways To Die".
As expected, Thom Beers achievements as a producer have positioned him as a big name in Hollywood. Due to this, it's not surprising to find out he has an estimated net worth of close to $25 million.
All in all, "Ice Road Truckers" effected not only the life of its cast, but also the production crews, and the people who season after season tuned in to History channel. Will the show ever come back? That's uncertain for now, though many loyal viewers have been waiting for it since 2017 and that's enough proof of how touching these truckers' lives and stories on the road had on people.