Who would have thought that a show centered on guys talking about old, antique even historical items could be so entertaining? There's no right answer to that question, but certainly no one doubts that "Pawn Stars" has had the winning formula for TV success for over a decade.
Sure, having one of the most watched reality shows in America comes with many benefits, including but not limited to earning more than generous salaries from it.
So, have you ever wondered how rich "Pawn Stars" cast members are? Keep with us to discover the answer!
Rick Harrison
The Gold & Silver Pawn Shop co-owner, Rick Harrison is one of the most recognizable faces of "Pawn Stars". His sense of humor is combined with his vast knowledge and very professional approach to the items brought to him at the shop.
Although Rick is nowadays an accomplished businessman, his beginnings were very humble. He started selling fake bags in his teens, and came a long way before co-founding the pawn shop with his father in 1989. Even then, Rick witnessed how the pawning business in Las Vegas was booming, and with it the incredible potential the shop already had to expand.
That's why Rick started searching for ways to produce a TV show based on The Gold & Silver Pawn Shop. First the business was put on the radar after being showcased in a 2001 documentary by PBS. Years later in 2008, the Harrisons were contacted by Leftfield Pictures with the idea of producing a reality TV show based on the shop, and the rest is history.
Nowadays Rick Harrison owns not only half of The Gold & Silver Pawn Shop, from which he earns approximately $15,000 per "Pawn Stars" episode, he's also the owner of the lucrative shopping park Pawn Plaza.
As a result of his business and work as a TV star, Rick's estimated net worth is estimated at over $8 million.
Richard Harrison – "Old Man"
As co-owner and founder of The Gold & Silver Pawn Shop, it's not a surprise that Richard 'Old Man' Harrison will be always remembered as the most memorable cast member of "Pawn Stars". He was characterized not only for his vast knowledge of the business, but also for his mysterious personality and enviable sense of style.
Also known as "The Appraiser", Richard was born in Virginia but his family moved to North Carolina when he was a baby. Due to the impoverished state his family was in, Richard dropped out of school at 14 years old, and started working as a school bus driver.
In the early 1960s, Richard married Joanne Rhue, with whom he welcomed his four children.
After facing legal problems, Richard enlisted in the US Navy in which he served for over two decades until his discharge in 1980. With only $5,000, he moved his family to Las Vegas and founded the Gold & Silver Coin Shop, where he sold second hand items. After the business' license expired, he and his son Rick founded The Gold & Silver Pawn Shop in 1989.
Resulting from his business and his $15,000 "Pawn Stars" salary, Richard Harrison had an estimated net worth of $8 million at the time of his death in 2018.
Corey Harrison – "Big Hoss"
Corey Harrison might not be the only son of Rick, but he's certainly the most famous one. He started working in The Gold & Silver Pawn Shop when he was only nine years old, and even if he was only in charge of polishing the shop's items at the time, he quickly learned the basics about the business.
Corey officially started working in the family shop when he was a teenager, and is nowadays not only its manager, but also the principal candidate to take the boss's seat sometime in the future.
Although in "Pawn Stars" it has become a recurring plot to see Corey being judged by his father and grandfather about his business decisions, in reality Corey also owns a percentage of the business.
After being divorced twice, undergoing gastric band surgery and losing over 100lbs in weight, Corey's personality is undeniably widely commented as well. However, his TV appearances and professional life is still the most outstanding thing about him.
Corey Harrison has an estimated net worth of $4 million, resulting from his work as a businessman and as a cast member of "Pawn Stars", though his salary in the show is unknown.
Austin Russel – "Chumlee"
Despite not being a member of the Harrison family, Chumlee is undeniably one of the most famous members of "Pawn Stars".
While what stands out the most about Austin's appearances in the show is his personality and ongoing friendly and comical feud with Rick Harrison, in reality Chumlee has a notably wide knowledge of vintage sports items and games. In fact, Chumlee has been working for the Harrison family since he was 21 years old, though before that he was already well acquainted with them for being Corey's childhood friend.
Chumlee has his fair share of personal scandals though. In 2016, he was arrested after several firearms and illegal substances were found in his Las Vegas house during a raid.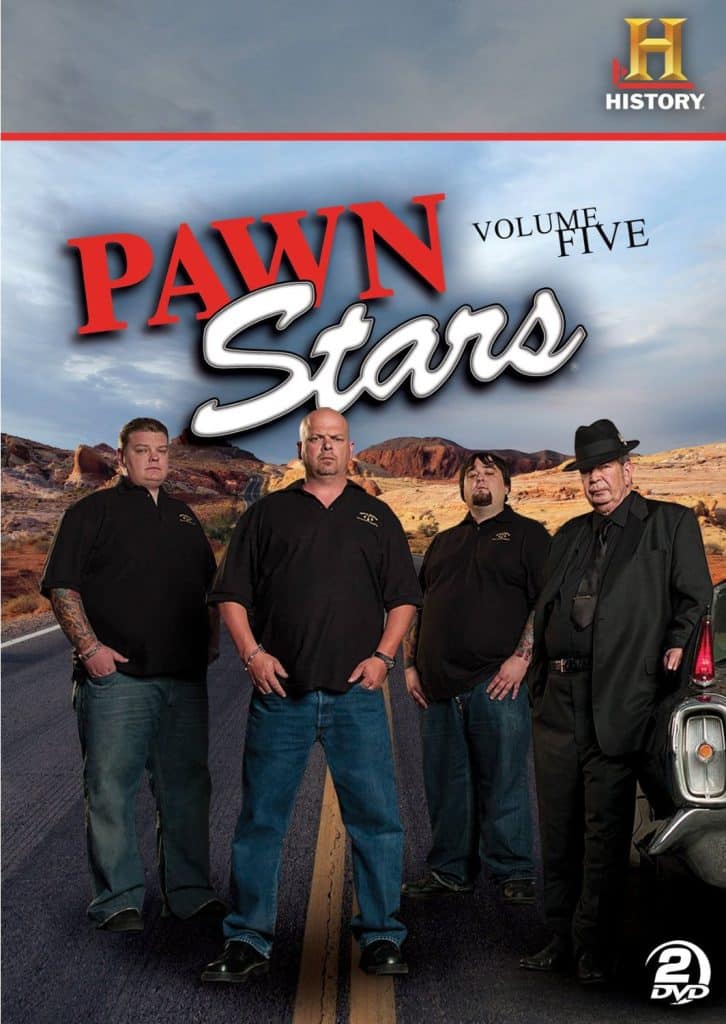 He was found guilty of a felony, and was ultimately sentenced to three years on probation.
While Chumlee's legal problems have been unfortunate enough, he continues thriving in other aspects. He owns a shirt brand, a candy shop, and of all the members of the show, his merchandise sells the best. His salary from "Pawn Stars" has been calculated at $25,000, adding to the income from his businesses and other TV appearances. His estimated net worth is now over $5 million.
How Much Do The Experts Earn?
Any casual viewer of "Pawn Stars" knows that The Gold & Silver Pawn Shop's staff don't always know everything about the items brought to them, including its authenticity and so real value. When this happens, they invite an expert to inspect it closely, and clear up any questions about it.
While this is a recurring occurrence in the show, people might be surprised to know that these experts don't earn any money from their appearances in "Pawn Stars". However, they obtain something more valuable instead, and that is promoting their own business, and in a few cases, the opportunity to have their own show.
It's worth noting that every "Pawn Stars" expert is an accomplished professional in their own right, and many of them even have impressive fortunes resulting from their own businesses.
Rick Dale
Fans might recognize Rick Dale very well as the star restorer of the show. He was first introduced in the episode "Time Machine" in 2009, when Rick Harrison brought an old Coke vending machine to him. Rick Dale kept appearing in the series to examine other vintage items, to determine whether or not they were profitable investments for the pawn shop.
Though in total Rick Dale has only been in 13 episodes of "Pawn Stars", he's well remembered not only for his impeccable work as a restorer, but also for appearing in other TV shows such as "American Pickers" and "Coked Up!". In 2010, History decided to give Rick his own show – "American Restoration" – which was centered on Rick's own shop, and turned out to be the first of the many spin-offs spawned from "Pawn Stars". Unfortunately, in 2014 the show was rebooted, and Rick and his family didn't appear in it anymore.
Although his salary from "American Restoration" is unknown, Rick Dale has an estimated net worth of $2.5 million, resulting from his own business.
Danny Koker
Also known as "The Count", Danny Koker is not only one of the more famous "Pawn Stars" experts, he's probably the most eccentric one to ever appear in it.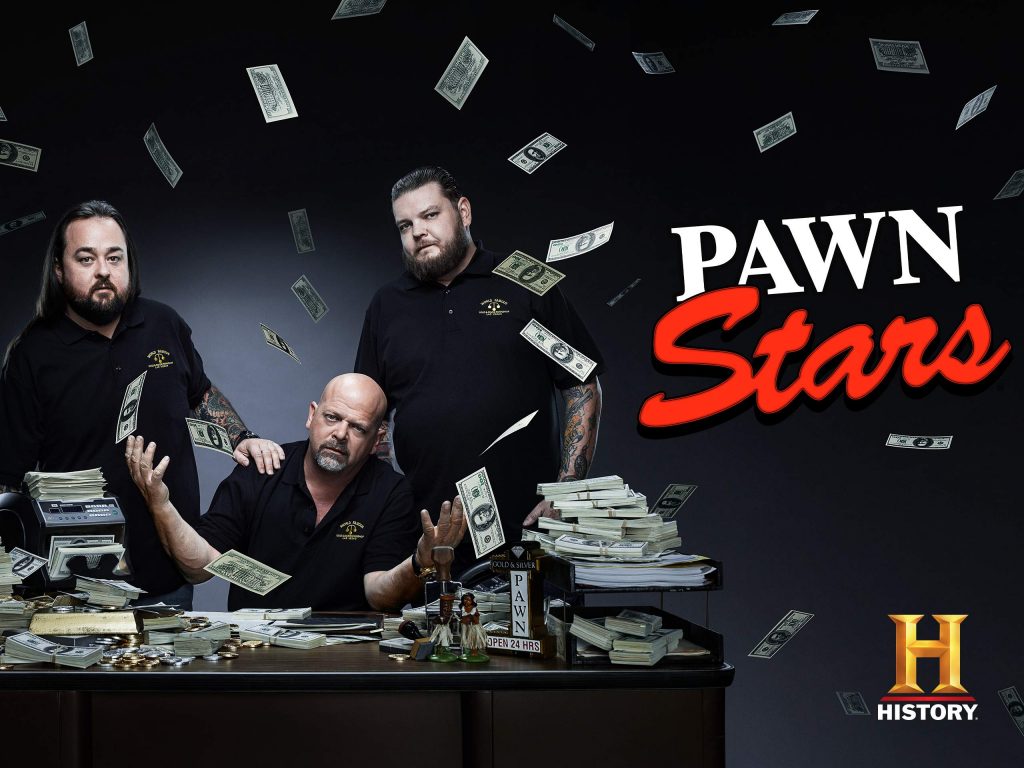 While Koker's appearances in the show were few, he's well remembered for his expertise in car restoration, and his love for old classic autos. However, what not many people know is that "Pawn Stars" wasn't Koker's debut on TV, as in the 1990s he hosted a horror movie-centered show on a local Nevada television network.
Though he stayed away from TV cameras for over a decade, Danny surely knew how to use his time wisely by focusing on establishing his business, Count's Kustoms in Las Vegas, in addition to other businesses such as a tattoo parlor and a grill bar.
In 2012, History premiered "Counting Cars", a show focused on Koker's car restoration business. His salary from the show is reputedly $100,000 per episode, though this figure seems rather high, and no official source has confirmed it yet.
However, as a result of his business activities and from his appearances in "Counting Cars", Danny Koker has an estimated net worth of $13 million.
Craig Gottlieb
His name is very recognizable to "Pawn Stars" fans, as he has appeared on the show more than a dozen times. Craig is of Russian descent and served in the US Marine Corps for years, in addition to having a major in philosophy from the New York-based Cornell University.
Craig's expertise lays in antiques and war items, which is something that has landed him a place as an expert in several shows besides "Pawn Stars", including "American Restoration", "Strange Evidence" and "Mysteries of the Abandoned".
In 2015, he was reportedly a member of the San Diego Air Space Museum's Board of Directors, though he left the position for reasons unknown.
Aside from appearing in historically-focused TV shows, Craig is a well-known antique collector in San Diego, and an accomplished author.
While it's already been said that "Pawn Stars" experts don't receive monetary compensation from the show's producers, this might be different for Craig as he's a recurring guest in the show. However, it's unknown what his salary is, for appearing in this and other shows.
As a result of his job as an author, TV personality and antique dealer, Craig Gottlieb's net worth is estimated at $1 million.
Mark Hall Patton
Having appeared in the show more than 40 times, it's not surprising that Mark Hall Patton is a fan favorite "Pawn Stars" expert.
There's a lot of things to talk about Mark – though he's a Californian, his area of expertise is the history of Nevada, where he currently lives, and administers the Clark County Museum System in Henderson.
Mark is also a professor at the University of Nevada, and member of The Ancient and Honorable Order of E Clampus Vitus, a fraternity founded in 1857 dedicated to preserve American Southern history.
While Mark Hall Patton has been in shows such as "American Restoration" and "The Weekend In Vegas", his appearances in "Pawn Stars" are what have led him to become some sort of a local Nevada celebrity. His fame has had a positive effect, as visitors to the museum have increased incredibly throughout the course of the last decade due to his public persona.
Did you know the Gold & Silver Pawn Shop has been in business for over 30 years?! Family-owned and operated. #PawnStars pic.twitter.com/lxXc0X4Tpx

— Pawn Stars (@pawnstars) March 2, 2021
As Mark is a recurring guest in "Pawn Stars", it's probable that he's actually paid for appearing in it, though his salary is unknown. His estimated net worth is $2.5 million, resulting from his work as a museologist, professor and TV personality.
The Most Expensive Objects of "Pawn Stars"
Judging by the more than profitable activities that the business is involved in, it's not hard to tell that The Golf & Silver Pawn Shop is doing well in the finance department.
While paying hundreds of dollars for a single object sometimes isn't an easy task for the shop's buyers, Rick and the others have actually seen objects of invaluable worth cross the shop's threshold more than once.
For example, paying thousands of dollars for a book isn't likely a wise choice, unless it's Isaac Newton's personal copy of "De Natura Fossilium". However, when said book was brought to the shop it was valued at $20,000. Fortunately for them, The Gold & Silver Pawn Shop negotiated well enough that the seller accepted only $7,000 for it.
There are objects that sell for high prices due to historical value, but nothing ever compares to how sought-after are musical-related items. This is the case of a Fender Stratocaster from 1963 brought to the pawn shop, which belonged to Jimmy Hendrix. Unluckily, Rick couldn't get a hold of such a precious guitar, because he didn't offer more than $600,000 while the owner's lowest price was $750,000.
Though the most expensive item ever seen on "Pawn Stars" is definitely a George Washington suit, Rick couldn't buy it as its price was over $2 million, but it was undoubtedly an item worthy of showing-off to celebrate the show's 500th chapter.
However, money isn't the only good thing "Pawn Stars" has brought the shop. Nowadays The Gold & Silver Pawn Shop is a tourist attraction in Las Vegas, and is reputedly visited by as many as 4,000 people per day.
"Pawn Stars" is still going strong on TV, and has become a classic. However, awakening the general public's fascination with American history and opening the door for other shows of the same type, is probably the most important impact the series has had. So do continue to enjoy this modern slice of American history, and it's revelations of so many interesting items from the past.