• Donald Mario 'Don' Stark was born in New York City, USA in 1954.
• He attended Grover Cleveland High School and discovered his passion for acting.
• Don has a four decade long career in acting, with his most notable role being Bob Pinciotti in "That 70's Show".
• He is married twice and has two daughters from his first marriage.
• Don's net worth is estimated to be over $6 million.
Don Stark is an American actor, who rose to prominence in the 1970s so has a career that's over forty years long. He is perhaps still best known for playing the not-so-bright, endearing neighbor Bob Pinciotti in the Fox Network's sitcom entitled "That 70's Show". His other famous roles include playing Dix in the science fiction action "John Carter"; Nicky the Nose in the "Star Trek: First Contact',' and voicing the pink flamingo Vincent in the animated sitcom "Father of the Pride".
Early life, family, educational background
Donald Mario 'Don' Stark was born on 5 July 1954, in New York City, USA, to father Nate who worked as a manager of Wilson House of Suede, and mother Harriet who was a housewife.
Tonight on Shameless. Shocking pic.twitter.com/eI55vy6ZNq

— don stark (@donstark70) September 23, 2018
Donald is of Caucasian ethnicity and mixed descent – German, Italian and Jewish, and grew up with three siblings, Anita, Frank and Barbara. He was a very active child, who enjoyed spending time outside and playing sports; at the age of ten, Don started martial arts classes.
Sometime before he enrolled into high school, Don's family moved to Los Angeles, California, settling in the San Fernando Valley, where Don attended Grover Cleveland High School, which is where he discovered acting. At first, he was a jock, but was on the school football team, and started bodybuilding as well. The story of how he became involoved with the school theatre is interesting, and he shared it with Fan Fest – he took forensics classes, and one time their teacher was absent, so Don and his friends went to the theatre class.
They sat in the back and mocked one of the students on stage, so the teacher Victoria Francis asked Don to go up there and give it a try to see if it's as easy as he thought. He got a lot of laughs and decided he wanted to continue attending the class.
He was later dared by a friend to try and audition for the "Dark of The Moon" play, and eventually won the role of Marvin Hudgens. After this he was a part of several high school plays like "Guys and Dolls" in which he portrayed Sky Masterson, and "Fiddler on The Roof" in which he played Tevye. He was even noticed by an agent who came to see the high school play while fishing for some new talent.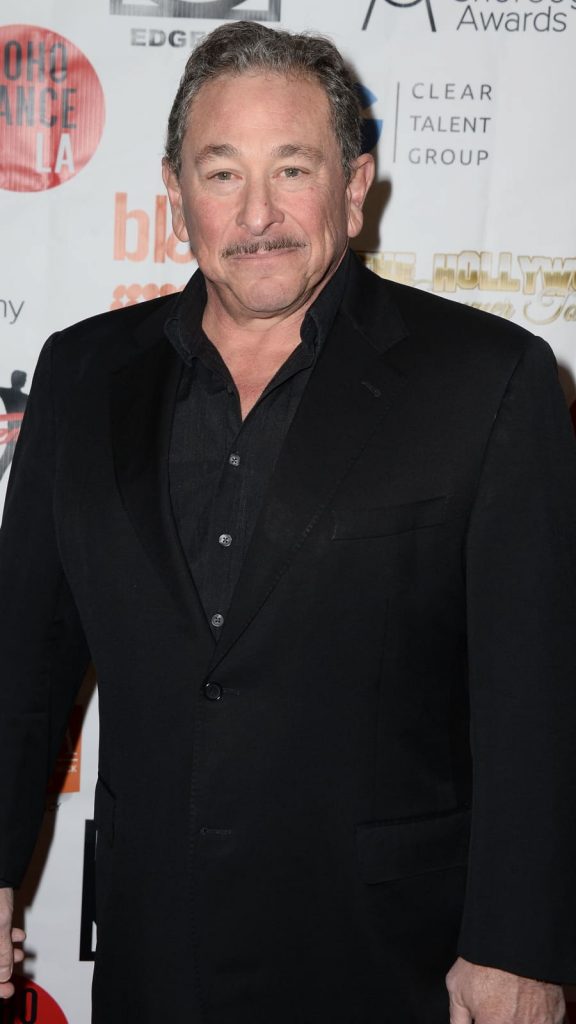 Even though he enjoyed acting and theatre class, his first choice for college was a different subject. After matriculating from high school in 1972 Don enrolled at California State University, Northridge, to study business, but eventually switched majors and went into the Theatre Department, studying under Lee Straussburg who was teaching on Hollywood Boulevard. After university Don was signed by an agent, and started working pretty much right away.
Career
While at university Don had several roles in movies, making his debut in 1973 in ABC's movie of the week – "Outrage".
The leading role was played by Robert Culp, and Don won the role of Carl Dibble after only two auditions. His next movie role was the character of Hook in the action drama "Switchblade Sisters". He spent the next five years playing minor roles in TV shows such as "Welcome Back, Kotter" and "The Streets of San Francisco", and in TV movies such as "Return Engagement" and "The Gift".
At the beginning of the 1980s he moved to New York, and spent the next five years there. He did theatre plays and some more minor roles which were a great source for developing his craft, but not something that enabled him to support himself without doing various day jobs in the meantime.
In the second half of the 1980s, Don moved back to Los Angeles and again did some more work in TV shows such as "Sledge Hammer" and "The Charmings". In 1988 he had the recurring role of Ripley in 13 episodes of the TV crime drama "General Hospital".
When the 1990s rolled around, Don's luck with projects seemed to iomprove. In 1991 he had a role in the comedy TV show "The Man In The Family", and after that appeared in "The Empty Nest", and the hit show "The Golden Girls".
In 1993, Don was cast in one of his most prominent and memorable roles, playing Ashrock in "Star Trek: Deep Space Nine".
Throughout the 1990s he appeared in various projects, but the most important one for his career came in 1998 – it was a period sitcom that follows the lives of six teenagers in Wisconsin, USA, "That 70s Show", and the character of Bob Pinciotti made Don a household name. The show premiered on Fox Network on 23 August 1998, and ended on 18 May 2006.
His acting career still shines brightly, and some of the most prominent roles he's had in recent years have been as Manny Hofstedter in "The Good Wife", Jules Podell in the "Green Book", and Angry Jim in the "7 Days to Vegas".
Don's career has spread over four decades, and he's mastered acting techniques. He's someone from whom his younger colleagues certainly have a lot to learn from.
Personal life, wives, children
Don is the kind of actor who is not very interested in catching the limelight with his personal affairs, but rather with his work, therefore not much is known about his personal life. However, it's not a secret that Don is a married man and a father. In fact, he has married twice, firstly in the mid-1980s to his high school sweetheart, Julie Andrews. They have two daughters together, Nicole and Samantha, but the marriage didn't last, and Don and Julie divorced in 1988. The next year Don married fellow actress Aubrey Robinson, and the two are still happily married; they don't have children together.
Hobbies, favorite things and, interesting facts
Donald's hobbies still include weightlifting.
He was an exceptional dancer in his younger years,
He loves traveling and has explored a lot of the US with his second wife Aubrey.
Appearance, clothing style
Don is about 5ft10ins (178 cm) tall and weighs approximately 160 lbs (75 kg). His most prominent physical features are his curly hair that has turned white in recent years, and his piercing blue eyes.
Net worth and salary
Don's annual income has varied over the years, but his net worth is estimated at over $6 million, as of mid-2021.