Who is MC Ride?
Stefan Corbin Burnett, better known by his stage name MC Ride, was born in Sacramento, California USA, on 10 May 1978 – his zodiac sign is Taurus, and he holds American nationality. He's a rapper and a visual artist, who's perhaps known best for being the frontman of the experimental hip-hop group Death Grips.
Early life and education
MC Ride was raised alongside his brother Swank Daddy (alias) in Sacramento, by their parents about whom nothing's known, as the men respect their privacy.
He was a member of his elementary school's drama club, and then became interested in music while attending a local high school, and became a member of his high school's school's rap group.
When he was around 16 years old, he became focused on visual arts, but his family encouraged him to pursue a college degree, and thus upon matriculating in 1996, MC Ride enrolled at Hampton University. However, he subsequently dropped out, wanting to focus on his career as a rapper.
Early career
MC Ride's career was launched when he began rapping with his brother, and when they formed the hip hop group Fyre, together with their mutual friend Young G., MC Ride was at that time using his alias 'Mxlplx'.
The group disbanded because Swank Daddy married, and no longer had time to rap with Fyre.
MC Ride then worked various jobs to financially support himself, at Pushkin's Bakery, at Paesano's Midtown, and was also a painter.
The group Death Grips
In 2010, MC Ride chose his current alias, and on 21 December of the same year, together with Zach Hills and Andy Morin, he formed Death Grips.
On the very day they officially formed the group, Death Grips recorded their debut single "Full Moon (Death Classic)", which was released on 8 March 2011. The same day saw the release of their debut extended play (EP) "Death Grips", which comprised six songs, including their debut single.
On 25 April 2011, the men released their first mixtape "Exmilitary", and then went on to perform at clubs around Sacramento, while their music was becoming more popular on the internet.
In February 2012, they were signed to Epic Records, and on 24 April, Death Grips released their debut album entitled "The Money Store", which peaked at #130 on the Billboard 200 Chart. In October 2012 their second album was released, entitled "No Love Deep Web", and because the men cancelled their tour, and made the album available for free download via BitTorrent, Epic Records ended their contract. MC Ride and his bandmates then founded their own label, Third Worlds, and later signed a contract with Caroline Records.
In August 2013, the men were to rap at the four-day music festival Lollapalooza, but were cancelled because they didn't appear at a party the day earlier. After their fans found out about this, they destroyed their music equipment, and stole other pieces; it was later revealed by Death Grips that it was all an act, and that the equipment destroyed was children's learning kit.
On 13 November 2013, they released their third album "Government Plates", and in early 2014, Death Grips signed a contract with Warp Music Publishing. On 8 June 2014, they released the first half of their first double album – "The Powers That B" – and in January 2015, their debut instrumental album was released, entitled "Fashion Week". In March 2015, when Death Grips released "The Powers That B" in its complete form, it peaked at #72 on the Billboard 200 Chart.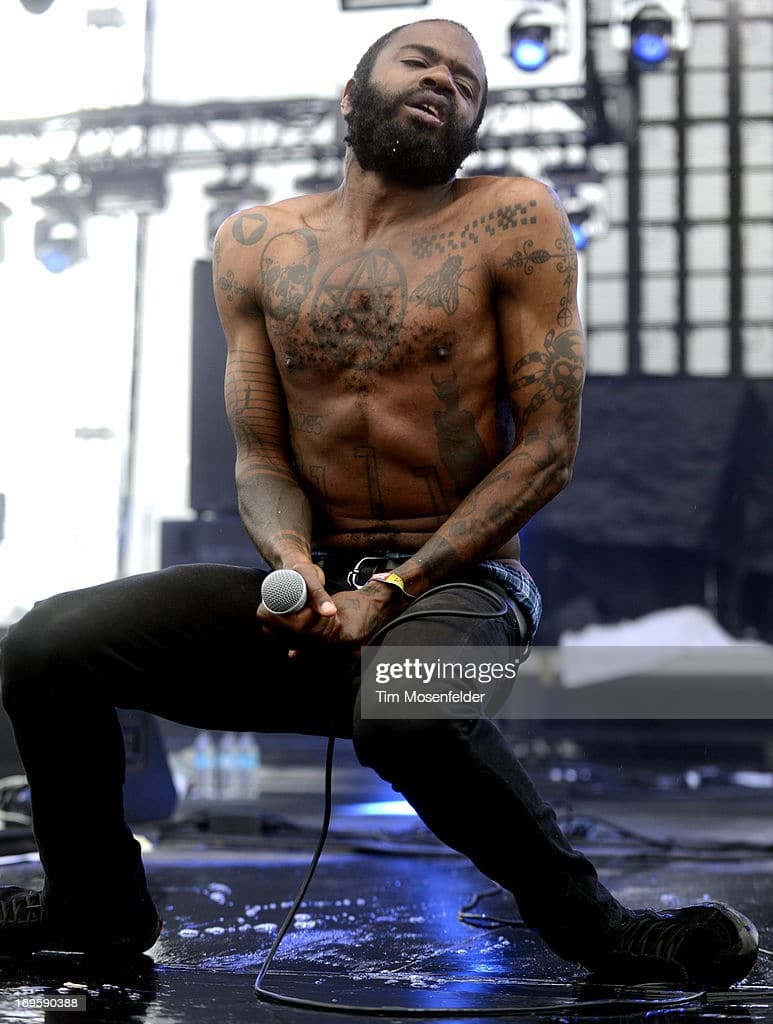 The men's second EP, "Interview 2016" was released on 22 March 2016, and was followed by their third EP, "Steroids (Crouching Tiger Hidden Gabber Megamix)" in May 2017. On 22 June 2018, their new album "Year of the Snitch" came out, produced in collaboration with the film director Andrew Adamson, the musician Justin Chancellor, and the noise artist Lucas Abela.
On 21 June 2019, their mix "Gmail and the Restraining Orders" was released, and most recently, on 29 January 2021 the men released their single "More Than the Fairy".
Wife and children
MC Ride is highly secretive when it comes to his personal matters, as he's stated: 'I'm a very private person, I have very few people that I call my friends. I'm very distrustful of human beings in general; I'm very distrustful of media.
I have no interest in sharing my personal life with the world. Zero.' His bandmate Zach Hill, has also described him as 'super private', while it can also be noticed that MC Ride's quite introverted and quiet in his interviews.
There are those who believe that MC Ride's this way because he's gay, and that he's not ready to come out of the closet. Some have even claimed to have seen him spending time with his boyfriend, but no evidence has been provided to support these claims.
There are also some who believe that MC Ride's married, and even has children, but this hasn't been confirmed either.
As of July 2021, he seems to be single, hasn't married and doesn't have children.
Hobbies and interesting facts
MC Ride's physically quite active, and has five to six training sessions at the gym every week, thus his muscular body.
He dislikes social media networks, and isn't active on any.
MC Ride loves to travel, and his rapping career has taken him to nearly all the US states, while he's also been to many European countries. His dream travel destination is Miami in Florida.
He likes to play various instruments in his spare time, with his favorites being the guitar and the drums.
MC Ride enjoys watching movies starring his favorite actors Marlon Brando and Al Pacino, with a couple of his favorites being "Apocalypse Now", the trilogy "The Godfather" and "Scent of a Woman".
He's keen on reading autobiographies of people such as Nelson Mandela and Anne Frank, and has read over 100 such books.
Age, tattoos and net worth
MC Ride's age is 43. He has short brown hair and brown eyes, his height is 5ft 8ins (1.73m) and he weighs around 152lbs (69kgs). He has numerous tattoos inked all over his body.
As of July 2021, MC Ride's net worth has been estimated at over $3 million.