• Spifey is a YouTuber with over 1.8 million subscribers and 270 million views
• He was born George Anderson in Bristol, England in 1997
• He has collaborated with other YouTubers and participated in Minecraft championships
• He has a net worth of $500,000 and earns around $900,000 a year from YouTube
• He is a music lover, left-handed, and loves exploring nature
Who is Spifey?
Spifey is a YouTuber, who has garnered fame and fortune by producing "Minecraft" gaming videos, memes, and other challenges, currently with over 1.8 million subscribers on his YouTube channel Spifey.
Real Name, Early Life, Parents, and Education
Born George Anderson on 6 October 1997 under the Libra zodiac sign, in Bristol, England, Spifey is British by nationality. He hasn't talked much about his early life, which includes information about his parents, about having siblings and educational background, though he has shared a picture of himself on Instagram in a graduation gown, stating that he graduated from a university in three years.
KitKat are poggers pic.twitter.com/dENc6M2pO8

— Spifey (@Spifeyy) May 28, 2021
He kept alive his YouTube channel and his career in motion during this time.
Career Beginnings
Spifey started his channel in September 2015 when he was 18 years old. From an early age, he loved playing various video game,s and as he got older he focused on Minecraft and the limitless possibilities this video game offers. His first video was in October 2015, a simple trailer video, talking about what content he would be uploading in the future.
After acquiring a couple of thousands of subscribers, Spifey uploaded his second video, which is a tutorial on how to PVP in Minecraft. More videos followed, and his fan base began increasing at a rapid pace.
Rise to Prominence
As his popularity was increasing, he began collaborating with other YouTubers on the rise. Spifey launched several contests in which the main prize is money, which includes listening to annoying songs while playing Minecraft. He teamed up with Skeppy, Zelk, and JustVurb, trolling each other while playing with cursed Minecraft mods, which brought him further popularity.
As his friendship with Skeppy and others became even closer, he moved to Los Angeles and rented the house with Skeppy and TapL, another YouTuber, which lasted for a year before he moved out and returned to England, settling in Exeter, Devon. He has continued to make new videos, and his fan base is now close to 1.9 million subscribers, while he's attracted more than 270 million views. Some of his most popular videos include one of his annoying song contest videos, entitled "All your Minecraft pain in one video" with over 32 million views, then "Life portrayed by Minecraft" with 13 million views, and "All your Minecraft confusion in one video".
Further Success
Thanks to his popularity and success, Spifey was invited to a few Minecraft championships organized by Noxcrew and Dangthatsalongame; the tournament features a total of 40 players in 10 teams. His first participation was in Minecraft Championships 9, in which he was a member of Team Aqua Axolotls, while recently he participated in championship No. 12 as a part of the Team Pink Parrots, alongside such YouTubers as Dream, CaptainSparklez, and Michaelmcchill.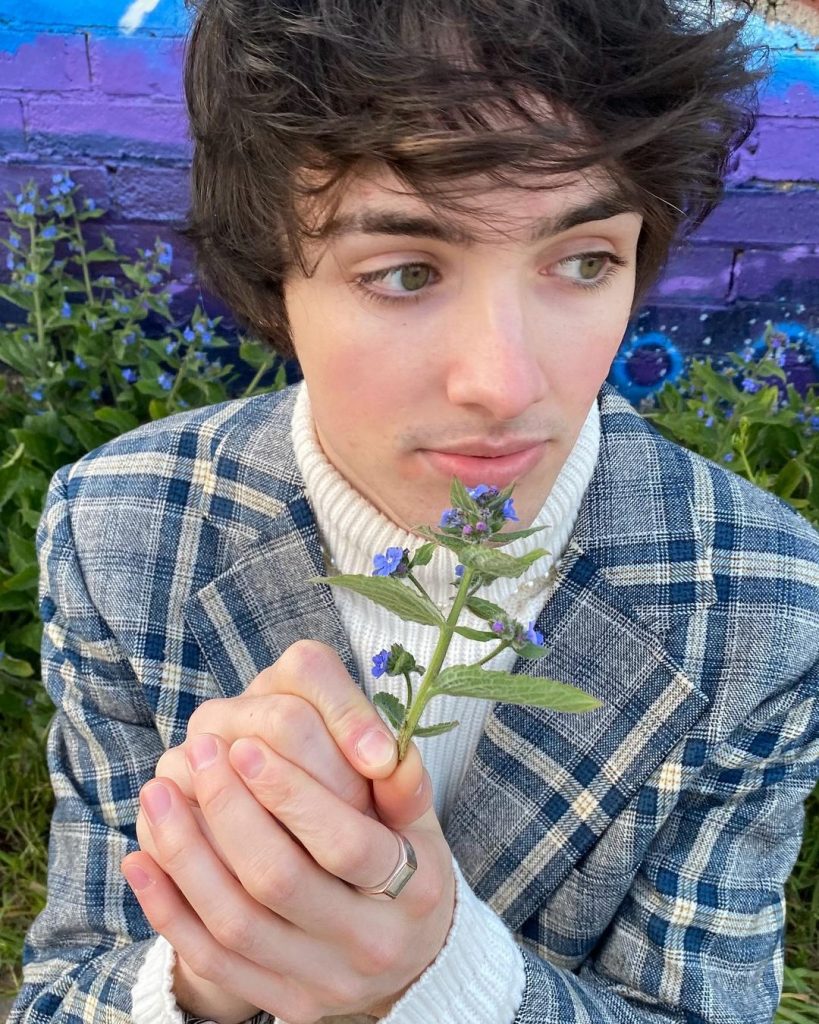 Twitch Channel
In addition to YouTube, Spifey has also launched his own Twitch channel, and as of writing, he has over 160,000 followers. Like many other Twitch stars, Spifey charges a subscription to his most loyal fans, which has added to his wealth. He does live streams on Minecraft, and is quite popular with his streams thanks to his funny voice and ridiculous gameplay.
Spifey Net Worth, YouTube Earnings
As of mid- 2021 Spifey's net worth has been estimated to be around $500,000, earned largely through his successful career as a YouTuber. Spifey uploads around 2-3 videos per week and earns around $900,000 a year.
Personal Life, Dating, Girlfriend, Single?
Spifey doesn't talk much about his personal life, and is much more focused on his professional endeavors. He has shared some pictures of himself on Instagram in various settings, and also has a few pictures with a toy bear, of which he talks as his crush.
Nevertheless, he is single at the moment, and doesn't appear to be interested in dating.
Hobbies, Interests, Facts, Trivia
In his free time, Spifey likes exploring nature and can be often seen on the beach, in woods and fields, as he is much more outdoor person than indoors.
He is a music lover and can't live without music for a day.
Spifey is left-handed; he wears a flower crown in his Twitch streams.
Once he started an eBay auction, selling a cookie that reached a price of over $7,000, but the entire auction was then canceled by eBay.
He is great friends with Skeppy, and the two started a joint channel on YouTube entitled Skifey, but the channel hasn't been active for a while.
Appearance and Vital Statistics
This successful YouTuber has black hair and grey eyes. He stands at a height of 6ft 4ins (1.93m), while he weighs approximately 132lbs (60kgs). His vital statistics are unknown, though he has a slim build.