-Sistine Rose Stallone is an American model and actress, daughter of Sylvester Stallone.
-She has two sisters and a half-brother.
-She launched her modeling career in 2016 and made her movie debut in 2019.
-She and her sister host the podcast show 'Unwaxed'.
-She is 5ft 9ins tall, weighs around 125lbs, and has hazel eyes.
-Her hobbies include traveling, sailing, and collecting old film cameras and polaroids.
Who is Sistine Rose Stallone?
Sistine Rose Stallone is an American model and actress, known for her appearance in "47Meters Down: Uncaged", but perhaps best recognized as the daughter of Sylvester Stallone, the renowned film action hero. Sistine was born under the zodiac sign Leo on 27 June 1998 in Los Angeles, California, USA. She holds American nationality, and as of mid-2021, is 23 years old.
Early Life and Parents
Sistine spent most of her childhood in LA with her sisters, and where she attended Notre Dame High School, matriculating with the highest honor.  She then opted for a degree in communications, and enrolled at the University of Southern California. Growing up around movie sets with famous parents inspired her to try her luck with acting and modeling.
In an interview, Sistine said that while growing up, she disclosed that Sylvester was very strict with curfews and rules about dating boys, but she would go through her father's 'phone and make calls to various celebrities and actors such as Liam Hemsworth.
Her mother's name is Jennifer Flavin, a former model and the owner of the beauty brand entitled "Serious Skin Care". Jennifer and Sylvester met in California in 1988 at a Beverly Hills restaurant. The "Rocky" star had already been divorced twice when he began his romance with Jennifer, who was 18 at the time. An interesting detail about the duo is the story about how Sylvester broke-up with Jennifer. After a couple of years of dating, Sylvester decided to break it off in a most impersonal and hurting way by sending her the Fed Ex package with a "Dear Jennifer" letter.
Later Jennifer learned the reason for the break-up; Sylvester was at the time having an affair with Janice Dickinson, who was also pregnant with his child.
However, the DNA test proved that Sylvester wasn't the father, and the relationship with Janice ended abruptly. After the whole ordeal, in 1995 Jennifer and Sylvester rekindled their romance, and on 17 May 1998 tied the knot in a lavish ceremony in London.
Siblings
Regarding her siblings, she has two sisters, Sophia and Scarlet, and a half-brother named Seargeoh.  Sistine additionally had another half-brother named Sage Moonblood, who passed away at the age of 36 in 2012 from a massive cardiac arrest. Sophia is the oldest sister who was born in 1996; she is a model, entrepreneur, and fashion-enthusiast. She made appearances on shows such as "The Late Show with David Letterman" and "Project Runway-Client on the Go.' Being born into a well-connected family has its perks, as Sophia worked with high-end brands, designers, and photographers.  She has also dipped her toes into the world of beauty, launching her own make-up brand.
Sistine's younger sister Scarlet, was born on 25 May 2002. Just like her older sisters, she also chose a career in the entertainment business. As a young actress and a celebrity kid, she starred in the movie "Reach Me", additionally appearing in "Entertainment Tonight", and "Access Hollywood". All three sisters have in common a couple of things – they were crowned "Miss Golden Globe" in 2017, and in 2018 they served as Golden Globe Ambassadors at the 7"5th Golden Globe Awards". In the interview for Harper's Bazaar, Sophie disclosed some details about growing up with a famous dad, she said: "We'd get up really early, like 6 a.m., and do 20 sit-ups and push-ups, practice our shot put — he wanted us to be really good at shot-putting for some reason — learn how to throw a punch, and practice golf."
Regarding her half-brother, Seargeoh is the firstborn son of Sylvester from his previous marriage to Sasha Czack, the professional photographer, writer and director.
The romance between the Rambo star and Sasha didn't work out, and they divorced after a couple of years. Seargeoh was born with a mild form of autism, which didn't stop him from reaching his full potential as an actor, and appearing as Rocky Balboa Jr in "Rocky II". During his life, he has managed to overcome difficulties with social interaction and communication to some extent.
Career
Sistine kicked off her modeling career in 2016, when she signed for IMG models and subsequently appeared at a fashion show for Chanel. The following year she modeled at the London Fashion Week. As an aspiring model and the daughter of a Hollywood giant, she was featured in various fashion journals and magazines, including "Harper's Bazaar", "Teen Vogue", and "Town Country".
In 2019 she switched from modeling and made her movie debut portraying Nicole in the survival horror movie "47 Meters Down Uncaged".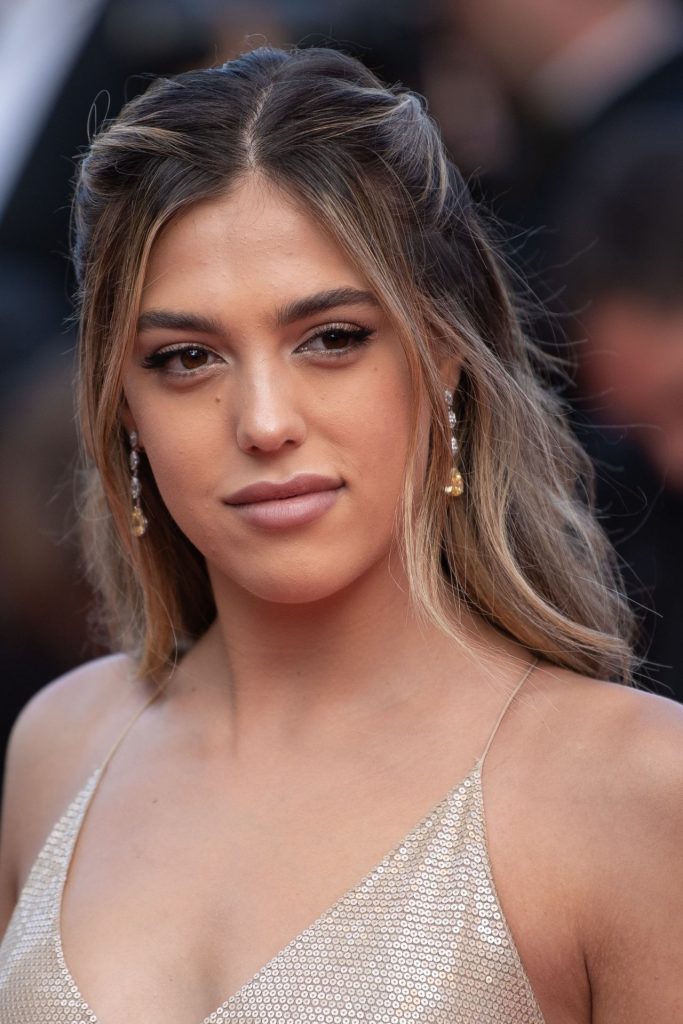 In the interview for KTLA 5, Sistine disclosed some details about following in her father's footsteps and starring in the movie: "I feel like my sisters and I were always behind the scenes, always running around causing problems for dad". She added that she had other ideas and plans for her life, saying:" I just wanted to go to school and kinda be normal, that is how my parents raised me. I thought why not do something outside of my comfort zone, and the script fell into my lap."
The movie, which is a sequel to "47 Meter Down", was directed by Johannes Roberts. The plot revolves around four girls who embark on a journey to visit a secret lagoon, leading to a lost Mayan city. However, the harrowing encounter with a shark takes their journey in a completely different and terrifying direction. Despite receiving mixed reviews and occasional criticism for weaker CGI effects, the movie grossed over $46 million against a budget of $12 million. In terms of preparing for their roles in the movie, Sistine and the other girls had to go through dive training, and rehearse the underwater scenes without masks.
 "Unwaxed Podcast" Show
Besides dipping her toes in modeling and acting, Sophia and Sistine launched the podcast show entitled "Unwaxed" in August 2020, which features their stories growing up as well as interviews with guests such as Violet Benson, Manny Mua, and Hayley Kalil.
Personal life
Not much information is known about her dating history, even though she did share in an interview that her longest relationship was in high school. The word is that Sylvester is very strict and even trolls the dates of his daughters. Apparently, he also has a method, which he applies upon meeting potential boyfriends – the hand crushing test.
Reportedly, Sistine briefly dated the British actor Gregg Sulkin; they were spotted holding hands in LA, and many assumed they were a couple, however, neither of them confirmed or disclosed any details. In the interview with "Chicks in the Office", Sistine said that she is currently single, but also mentioned that she receives a lot of messages on Instagram from boys, which might suggest a potential change in her relationship status.
Talking to Young Hollywood, Sophia and Sistine gushed about their ideal man, Sophia saying 'Sistine doesn't care about looks, it's more about personality. She needs someone who can keep up with her banter, someone who is really funny, and expressive about their emotions.'
Would you like to know her net worth?
Sistine's net worth is around $1 million, which she's earned through her gigs as a model and actress. On the other hand, her father's net worth is estimated at a dazzling $400 million, which he's acquired during his lengthy and successful career in the entertainment industry.
Physical stats and Hobbies
Sistine is 5ft 9ins tall (175cm), weighs around 125lbs (56kgs), and her vital statics are 35-24-34.  Her natural hair is light brown, even though she has been rocking blonde hair for years; her face is additionally adorned with hazel eyes.
When it comes to her hobbies, she likes to travel, sail and visit interesting places.
As a lover of animals, she has a cat named Mabel and a toy poodle named Winnie.
Judging from her interviews, she is very down-to-earth even though she is the daughter of one of the biggest names in Hollywood. In an interview, she mentioned that she would like to guest star on the drama series "Euphoria".
Sistine likes to collect old film cameras, polaroids, and old art books.
One of her favorite shows is Love Island.
According to her friends, Sistine is not very keen to use her father's name to get special treatment and business deals, she follows a different philosophy and plans to get her name out there for her own accomplishments.
The aspiring actress is very active on Instagram – her account which currently has 1.5 million followers, on which she usually posts selfies, photos from travels, and modeling gigs.