-Emelia Hartford is an American YouTube, social media star and actress.
-She was born on July 29, 1993 and her zodiac sign is Leo.
-She is mostly known for her YouTube channel which has over 720,000 subscribers and 82 million views.
-Emelia's videos are related to cars, as she is a car enthusiast.
-Emelia has amassed over 550,000 followers on Instagram, close to 7,000 followers on Twitter and 620,000 followers on TikTok. As of June 2021, her net worth is estimated to be over $1 million.
Who is Emelia Hartford?
Emelia Hartford was born in Midwest USA on 29 July 1993 – her zodiac sign is Leo, and she holds American nationality. She's a YouTuber, social media star and an actress, who's most likely known best for her YouTube channel, which she launched on 18 January 2017. It's today subscribed to by over 720,000 people, and numbers more than 82 million views of all her videos combined. These are all related to cars, as Emelia's a huge car enthusiast, and claims she knows more about them than most men.
FIRST Drag Race PASS on 1/4 Mile!! Took Me By Surprise!: https://t.co/oHHQ8UaONz via @YouTube

— Emelia Hartford (@EmeliaHartford) January 29, 2019
Early life, parents and education
She was raised in the Midwest by her parents, about whom nothing is known, as Emelia respects their privacy. She hasn't spoken of having any siblings, which is why most people believe her to be an only child.
Emelia became interested in cars while attending a local high school, but it's widely believed that it was her father who introduced her to the basics of how a car works, while it was then her high school boyfriend who taught her even more.
She was physically highly active during her teenage years, as she played volleyball and soccer, and also considered launching a career as a model. Upon matriculating in 2011, Emelia decided that she didn't need a college degree, and thus found work to financially support herself.
Most popular YouTube videos
Emelia's mostly popular for her commentary, for building cars, and for having access to some of the best and fastest cars in the world. We're going to mention three of her most popular videos:
Emelia's #1 video "WE WENT OFF-ROAD DRIFTING!!" has been seen close to 14 million times since 10 September 2017, and features her and her friends drifting off-road.
Her second most popular video is "Building an LS SWAPPED 240SX IN 10 MINUTES! *Amazing Transformation*", watched close to four million times since 21 September 2019 – the title's quite self-explanatory.
Emelia's third most popular video "First Drive + Launching My Twin Turbo C8 Corvette! (Scared My Tuner)" has been viewed more than 1.2 million times since 7 July 2020, and features her driving the twin turbo C8 Corvette, and breaking the 1/4 mile record.
Emelia's an Instagram star, having amassed more than 550,000 followers on her account, while she's uploaded over 1,300 pictures, most of which feature her and numerous cars.
She launched her Twitter account in January 2011, and it's today followed by close to 7,000 people; she tends to tweet a couple of times every month. Emelia's active on Facebook, with her page numbering over 270,000 followers, and she's also a TikTok star, as she's followed by 620,000 people, and has amassed close to nine million likes of all her videos combined.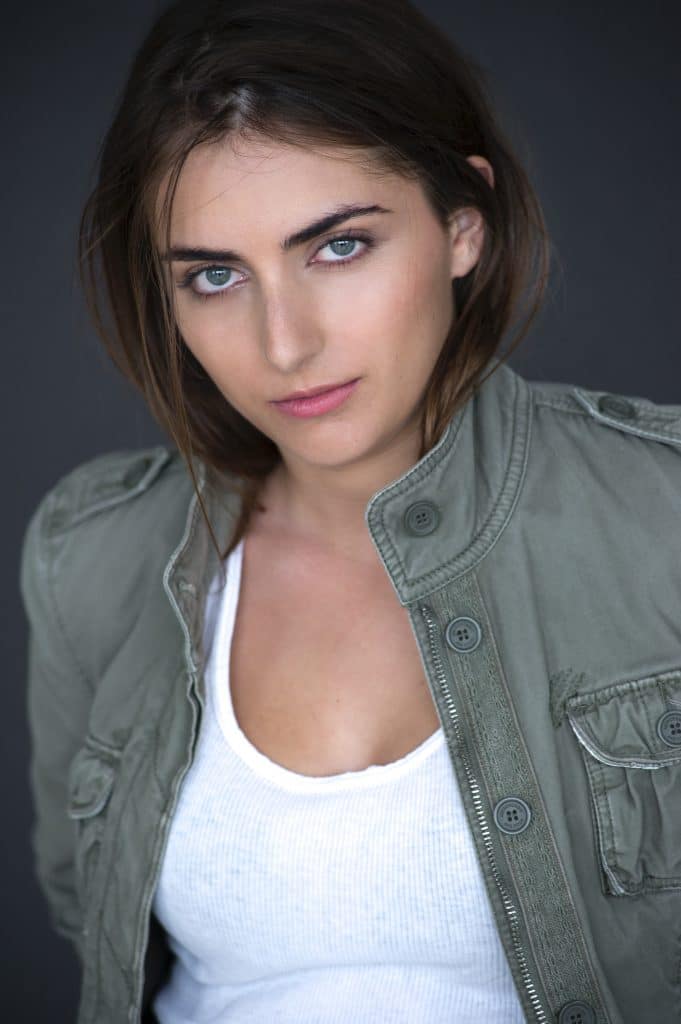 Acting credits
Emelia launched her acting career in 2009 aged 16, with her appearance in the family action film "From Mexico with Love", which follows a boxing trainer and his self-destructive trainee. The same year also saw her play Joyce, in the horror thriller movie "Nightfall".
Emelia gained recognition in 2014, when she starred as Liz in the short comedy movie "Hit It & Quit It", written and directed by Ali Hill, who also starred in it alongside Emelia and Annie Elisabeth. It follows four friends who have gathered for a Sunday brunch, during which they reveal what happened to them the night before.
In 2017, she was cast to play Sofia in the comedy series "Men, Women, & Reality".
It was to star Emelia, Dessie Mitcheson and Kristin Wurzel, but after the pilot it wasn't picked up by any network.
Emelia's only other role has been in the 2018 action series "Redbull TV: Drift Queen".
Other credits
In 2012, she was featured in the episode "YouTube" of the comedy show "100 Calabazas", and in 2013, she could've been seen appearing in the reality show "Daily Drive Exotics".
In 2019, Emelia was a judge in the reality TV sports special "SEMA: Battle of the Builders", and the same year saw her star in the episode "Hell and Back", of the documentary reality show "Fastest Car".
https://www.facebook.com/photo.php?fbid=320644512766693&set=pb.100044634390239.-2207520000..&type=3
Love life and boyfriend
Emelia's highly secretive when it comes to her love life, and hasn't spoken of any men (or women) whom she has perhaps been with. This is why there are various rumors circulating the internet, concerning both her current relationship status, and her sexual orientation.
Some of her fans believe her to be in a relationship with Alex Choi, an American social media star, who's also a car enthusiast.
The two have collaborated on a number of videos, and this has persuaded some of their fans that they're dating, however, this hasn't been confirmed.
There are also some who claim that Emelia's lesbian, and that she's today dating a non-celebrity girl – this hasn't been confirmed either.
As of June 2021, Emelia seems to be single, hasn't married and doesn't have children.
Hobbies and other interests
Emelia likes to spend her spare time at the gym, and has several training sessions every week. She's also following a strict diet, thus her fit body. She has given her fans some advice on Instagram in regards to working out and dieting.
Emelia also enjoys sports, and is an avid skier, while she also likes snowboarding, wakeboarding and surfing.
She's passionate about travelling, and has been to various US states and European countries, for both work and pleasure.
The social media star has also been to several South American countries.
In her spare time, which is usually late at night, she likes to watch movies starring her favorite actors and actresses Vin Diesel, the late Paul Walker and Angelina Jolie, such as the franchise "Fast and Furious", "xXx" and "Lara Croft: Tomb Raider – The Cradle of Life".
Age, height and net worth
Emelia's age is 27. She has long brown hair and blue eyes, her height is 5ft 6ins (1.68m) and she weighs around 128lbs (58kgs).
As of June 2021, her net worth has been estimated at over $1 million.