-• Sean Gilmartin is a professional baseball pitcher from Moorpark, California, USA.
-• He attended Florida State University on a full baseball scholarship and obtained his Bachelor's degree in 201•
-• He is married to American author and conservative political commentator Kayleigh McEnany, with whom he has a daughter.
-• He enjoys travelling, bird hunting, watching movies, and spending time in nature.
-• He has an estimated net worth of over $2 million.
Who is Sean Gilmartin?
Sean Patrick Gilmartin was born in Moorpark, California USA, on 8 May 1990 – his zodiac sign is Taurus and he holds American nationality. He's a professional baseball pitcher, who's probably known best for competing in the Atlantic League of Professional Baseball with the Long Island Ducks, while he once also played in Major League Baseball (MLB).
Early life and education
Sean was raised in Moorpark alongside his brother Michael, who's also a professional baseball player, by their mother JoAnna Gilmartin who's a housewife, and their father Paul J. who's a chiropractor.
Sean became interested in baseball while attending Crespi Carmelite High School, and was amongst the best high school players in the state, while he was also interested in other sports including basketball and soccer.
Upon matriculating in 2008, he was offered to join the San Diego Padres competing in the MLB, however, Sean chose to pursue a college degree instead, and enrolled at Florida State University on a full baseball scholarship. He played for their team the Florida State Seminoles, and in 2011, Sean obtained his Bachelor's degree.
Career as a professional baseball player
In 2011, he was picked by the Atlanta Braves of the MLB and signed a contract with them which granted him a $1.1 million signing bonus., Sean played Minor League Baseball for the Gulf Coast League Braves, Mississippi Braves and Rome Braves, however, it was decided in 2013 that he wouldn't be joining the main team. In 2013 as well, he played in the Class AAA International League with the Gwinnett Braves.
On 18 December 2013, the Atlanta Braves traded him to the Minnesota Twins, and in 2014 he played for the Rochester Red Wings and the New Britain Rock Cats competing in Minor League Baseball.
On 11 December 2014, he was picked by the New York Mets of the MLB, and then with them defeated his old team the Braves on 14 June 2015.
Sean played with the Mets until June 2017, when he was picked by the St. Louis Cardinals who let him go a year later, and on 12 July 2018, he signed a contract with the Baltimore Orioles competing in Minor League Baseball before moving on to MLB on 11 August of the same year. He began the 2019 season playing in Minor League Baseball, entering MLB on 17 June 2019.
He signed a contract with the Tampa Bay Rays on 8 February 2020, and most recently on 27 April 2021, he signed a contract with the Long Island Ducks, competing in the Atlantic League of Professional Baseball.
Love life and marriage with Kayleigh McEnany
Sean prefers to keep the details of his love life to himself, so not a lot is known about his marriage to the American author and conservative political commentator Kayleigh McEnany.
The two met in 2015 when introduced by a mutual friend who believed that they were perfect for each other, and could perhaps eventually even marry. Sean and Kayleigh dated for over two years before marrying in a private ceremony attended by their closest friends and family members, on 18 November 2017. They decided to wait with children as they both wanted to focus on their careers, but two years later on 25 November 2019, Kayleigh gave birth to their daughter Blake Avery Gilmartin.
Neither of the two have spoken of any other people whom they have perhaps been with, so as of April 2021, Sean's married to Kayleigh McEnany and they have a daughter together.
Hobbies and other interests
Sean's passionate about travelling, and has been all around the US thanks to his career as a baseball pitcher. He has also been to a couple of countries in South America and Europe, while his dream travel destination is still Miami in Florida.
He's a lover of animals with dogs being his favorites, and Sean has several pet dogs which can be seen featured in many of his Instagram pictures.
He's a bird hunter, and goes hunting at least once a month.
Sean enjoys spending his free time in nature surrounded by animals and trees, rather than in overcrowded cities surrounded by the sound of car engines.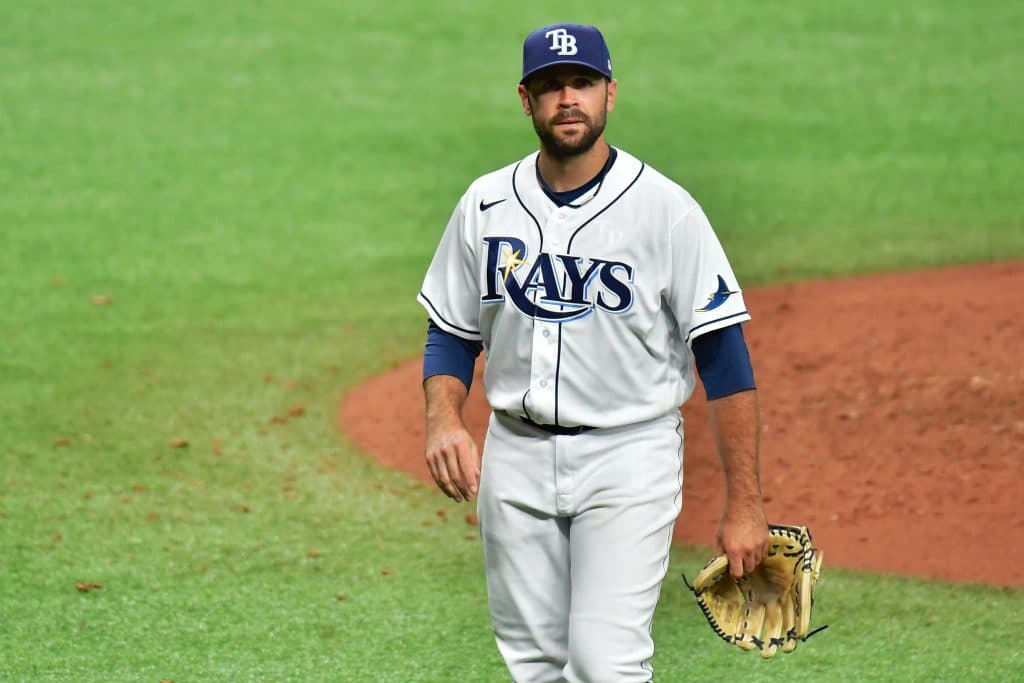 In his spare time which is mostly late at night, Sean enjoys watching movies and TV series starring his favorite actor and actress Jim Carrey and Emma Watson, such as comedy movies "Ace Ventura: Pet Detective" and "Bruce Almighty", and the film franchise "Harry Potter".
Age, height and net worth
Sean's age is 30. He has short brown hair and brown eyes, his height is 6ft 2ins (1.88m) and he weighs around 192lbs (87kgs). As of April 2021, his net worth has been estimated at over $2 million, while Kayleigh's net worth is reputedly over $500,000.
Who is Kayleigh McEnany?
Kayleigh McEnany was born in Tampa, Florida USA, on 18 April 1988 – her zodiac sign is Aries and she holds American nationality.
She's probably known best for having served as the 33rd White House press secretary between April 2020 and January 2021 for the Donald Trump administration.
She was raised in Tampa alongside her sister Ryann who's now a sports journalist, and her brother Michael who's a resident physician, by their father Michael McEnany who's the owner of a commercial roofing company, and their mother Leanne McEnany who's a housewife. Kayleigh studied at the Catholic preparatory school Academy of the Holy Names, and upon matriculating in 2006, enrolled at Georgetown University's School of Foreign Service, from which she obtained her Bachelor's degree in 2010. Kayleigh continued her education at the University of Miami's School of Law, from which she moved to Harvard Law School and became a Juris Doctor in 2016.
During her time at college, Kayleigh worked for various politicians including George W. Bush and Tom Gallagher, and also joined the White House Office of Communications as a media briefings writer. She was eventually hired by the CNN network as a commentator, and in 2016, Kayleigh supported Donald Trump during the presidential election. She quit her job at CNN on 5 August 2017, and two days later became the national spokesperson for the Republican National Committee (RNC). She then praised how Donald Trump was handling the coronavirus pandemic, and claimed how she didn't believe that he was lying about anything said during his interviews. On 7 April 2020, she became the White House press secretary, but on 5 October she tested positive to the coronavirus.
Kayleigh announced an early win for Donald Trump during the 2020 presidential election, and after it was announced that Joe Biden won, she began spreading false claims about fraud in the election. On 2 March 2021, she was hired by Fox News to work as their on-air contributor, while she then became a co-host of the American daytime news and talk-show "Outnumbered", alongside Emily Compagno and Harris Faulkner.
In 2018, Kayleigh underwent a double mastectomy to remove both her breasts after it was revealed that there was a high risk of her developing breast cancer.
She's an author, having published her book "The New American Revolution: The Making of a Populist Movement." on 9 January 2018.