• Anna Maria Horsford is an American actress who is famously known for her appearances in the sitcoms "Amen" and "The Wayans Bros."
• She was born in Harlem, New York City and has a Dominican and Antiguan background
• She has appeared in over 100 films and TV series, including "Presumed Innocent" and "Friday"
• She has been nominated for several awards, including the NAACP Image Award and Daytime Emmy Awards
• She has an estimated net worth of $500,000
The American actress, Anna Maria Horsford is famously known for her appearances in the sitcoms "Amen" and "The Wayans Bros."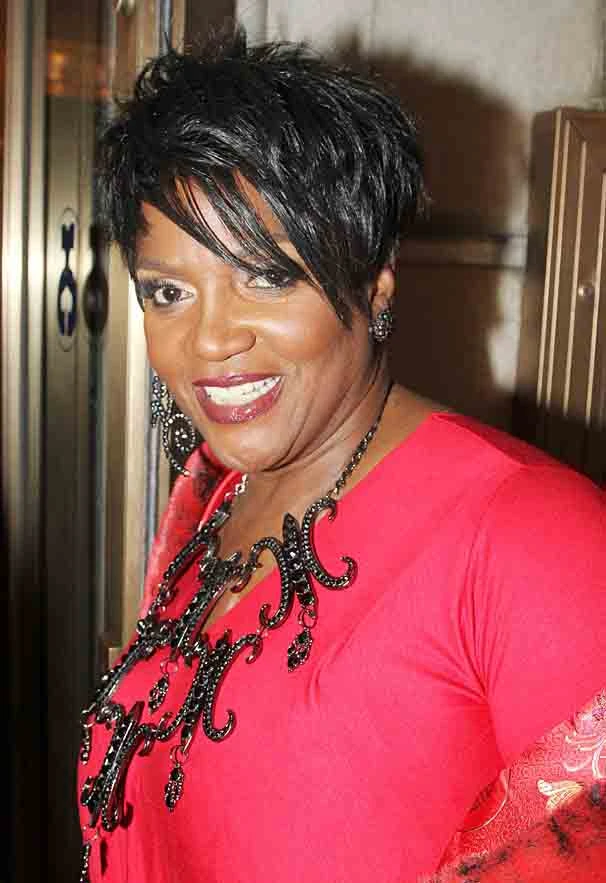 Age, Early Life, and Education Background
Anna Maria Horsford hails from Harlem, New York City, and was born under the Pisces zodiac sign on 6 March 1948, which makes her 74 years old as of 2023. She was born to real estate broker, Victor Horsford, who emigrated from the Dominican Republic, and his wife Lillian Agatha, who is originally from Antigua and Barbuda. She was raised alongside her four siblings.
Anna went to Wadleigh Junior High before she joined the High School of Performing Arts. Thereafter, she became a member of the non-profit program Harlem Youth for Change, through which she began acting. During her teenage years, she enrolled in various community centers, after-school programs, and church events.
Facts
DNA analysis shows that Horsford's maternal ancestors were originally from Sierra Leone's third largest ethnic group, the Limba people.
Through her membership in the Sigma Gamma Rho Sorority, Inc., Anna promotes the enhancement of the living standards of women and their families around the globe, through community service.
She served as a fundraiser and spokeswoman for the Institute of Black Parenting agency, which provides family life education and adoption services in Los Angeles, San Bernardino, Riverside, and Orange counties in California.
Happy birthday, Anna Maria Horsford! The AMEN star turned 73 this weekend! ❤️See her every morning on getTV!

Posted by getTV on Monday, March 8, 2021
TV appearances
In 1973, Horsford played the imposter Laura Livingston, one of the first five female US Army military police officers, in the game show "To Tell the Truth." From the late '70s to the mid-'80s, she appeared in single episodes of various projects, such as the anthology series "ABC Afterschool," the American ABC/TOLN soap opera "All My Children," and the PBS anthology show "American Playhouse." In 1986, she landed the main role of Thelma Frye in the NBC sitcom "Amen," which also starred Sherman Hemsley, Barbara Montgomery and Clifton Davis, appearing in the show until it ended in 1991, which made her famous in Hollywood.
In 1992 and 1993, Anna was cast in two series, the NBC sitcom "Rhythm & Blues" and the CBS sitcom "Tall Hopes." In 1995, she starred as Deidre Baxter in the second season of The WB sitcom "The Wayans Bros." which also starred the real-life brothers Marlon and Shawn Wayans alongside John Witherspoon, appearing in the show until it ended in 1999. Her next major roles were in the CBS crime drama "The District" and the Fox sitcom "Method and Red," which starred the hip-hop recording artists Redman and Method Man, both in 2004. She was later seen in "The Shield" from 2005 to 2008, "Reed Between the Lines" from 2011 to 2015, and "The Bold and The Beautiful" from 2015 to 2018.
From 2019 to 2021, Horsford portrayed Roberta Baker in John Carcieri and Jordan Peele's comedy "The Last O.G.", and her next notable roles were in "Sunnyside Up" and "Studio City" from 2020 to 2022.
Most recently in 2021 and 2022, Anna was cast for recurring roles in the CBS sitcom "B Positive" and the Netflix adult animated superhero series "The Guardian of Justice."
Film Appearances
Horsford appeared in the romantic comedy "An Almost Perfect Affair" in 1979, which was followed by appearances in 20 more films in the '80s. She was cast in dozens of other films in the '90s including the acclaimed legal thriller "Presumed Innocent" in 1990, the DJ Pooh and Ice Cube-written and starred buddy stoner comedy "Friday" in 1995, and the Morgan Freeman-starred neo-noir psychological thriller "Kiss the Girls" in 1997 among others. In 2001, she appeared in another Redman and Method Man project, the stoner comedy "How High" and in the following year, she reprised her role of Betty Jones in the third installment of "Friday" entitled "Friday After Next." Subsequently, Anna appeared in eight other films before 2010, including "Broken Bridges" in 2006.
In 2013, Anna was cast as Eileen Murphy in Tyler Perry's Christmas comedy "A Madea Christmas." She recently shared the screen with Mark Wahlberg, Chris Hart and Regina Hall in the 2022 buddy comedy "Me Time."
Other Works
Horsford served as the associate producer of an episode of the TV series "Soul!" in 1972, and in 1978 she produced the TV series "Watch Your Mouth."
In 1995, she was cast as Neptune in Marion McClinton's play "Dancing on Moonlight," which was performed at the Joseph Papp Public Theater, performing alongside seven other ensembles including Terry Alexander, Kelvin Jackson and Andre de Shields.
Moreover, Horsford directed two episodes of the TV series "The Good News" in 1997 and 1998.
She's been featured on the covers of several magazines, such as the TV Guide, Jet Magazine, and Solo Magazine.
Accolades and Award Nominations
Maria was nominated for an NAACP Image Award for Outstanding Lead Actress in a Comedy Series for her performance in "Amen" in 1988, and three Daytime Emmy Awards for her performances in "The Bold and The Beautiful" and "Studio City." Moreover, she was nominated for a Black Reel Award for Best Actress, Network/Cable Television, for her contribution to "Justice" in 2004."
In October 2011, Horsford was honored with the coveted Tourism Ambassador Award by the former Antiguan and Barbudan Tourism Minister, Hon. John Maginley, given to the exemplary citizens of the twin-island nation (and their offspring), who promote the destination through films and TV shows.
Social Media Presence
Anna likes posting her photos together with her on-screen companions on her Instagram account (@annamariahosford), which has almost 110,000 followers. According to her account description, the actress is also a philanthropist, motivational speaker, and proud member of the Director's Guild of America. She used to be very active on Twitter, and flaunted her off-camera friendships with her cast members such as Clifton Davis and Obba Babatundé (in 2017) but her account seems to be inactive as of 2023.
Personal Life
Anna leads a notoriously secretive lifestyle, but it's widely believed that she's been married to a man named Daniel Wolf for decades. She's never talked about her romantic life in public or revealed what her (supposed?) husband does for a living. It's alleged that she doesn't have any children; she currently lives in Los Angeles, California, together with her (supposed) husband.
Height, Weight, and Physical Appearance
Anna is of Afro-American ethnicity and has a pair of black eyes and hair the same color. She stands 5ft 8ins (1.73m) tall, weighs approximately 185lbs (84kgs), with vital statistics of 38-29-43, and wears shoe size 12(US).
Net Worth
Horsford's primary source of income is her well-established acting career. She's appeared in over 100 films and TV series, which has made her quite famous. Her appearance in the commercially successful film, "Presumed Innocent," which had a box-office collection of over $220 million against a budget of $20 million, propelled her career significantly. The actress' net worth is estimated at $500,000 as of 2023, which would seem rather conservative, but she also owns a 3,080-square-feet home situated in Los Angeles, California.