• Shantel Jackson is an American actress and model, best known for her role in "Freelancers" and her relationship with Floyd Mayweather and Nelly
• She started her career in modeling and music videos, and her acting career began to take off in the 2010s
• She owns several companies and brands such as JMChris, Shoe Gummi, and Fancy Goods
• Her hobbies include betting on sports, listening to music, and spending time outdoors
• Her net worth is estimated to be around $3 million
Shantel Jackson – also known by the pseudonym "Miss Jackson" – is an American actress and model, who began her career in modeling but subsequently made more headlines through personal scandals. She is known for having been in a relationships with world boxing champion Floyd Mayweather, and Nelly. When it comes to acting she is best known for her role of Tanisha in the "Freelancers".
Early life, family, educational background
Shantel Christine Jackson was born on 28 July 1984, in Miami, Florida USA. Details regarding her parents such as their names and occupations aren't known. Shantel grew up the middle child with four siblings, and is of mixed ethnicity, with African-American, American-Indian, and Caucasian origins.
She spent all of her early life in Miami, and showed a keen interest in the entertainment industry from an early age. She attended the Technical Arts High School where she studied Entertainment Technology, and by the time she matriculated had learned a lot about filmmaking, script writing, and editing. After matriculating from high school Shantel enrolled at Miami Dade College and the University of Miami, where she studied psychology and acting.
Career
Shantel started her career in the entertainment industry as a fashion model at the age of 16, doing catalogs and commercials, also appearing in the hip-hop journal XXL as a model.
She shared the story of her beginning in the modeling world with Nine5Four magazine, saying that she was approached by a man while she was on the Metrorail, who gave her his friend's card saying that she's an agent. Modeling led her into music video acting; in 2002 Shantel appeared in the music video for the song "Here Without You" by the American rock band 3 Doors Down, and has since appeared in several other music videos, including for T.I.'s "Let's Get Away", "Stay Fly" video by Three 6 Mafia, and for Jamie Foxx's song "Unpredictable".
Shantel's acting career started to take form in the 2010s – in 2012 she had her first role portraying the character of Tanisha in the action drama "Freelancers" that had 55 Cent and Robert De Niro the leading roles.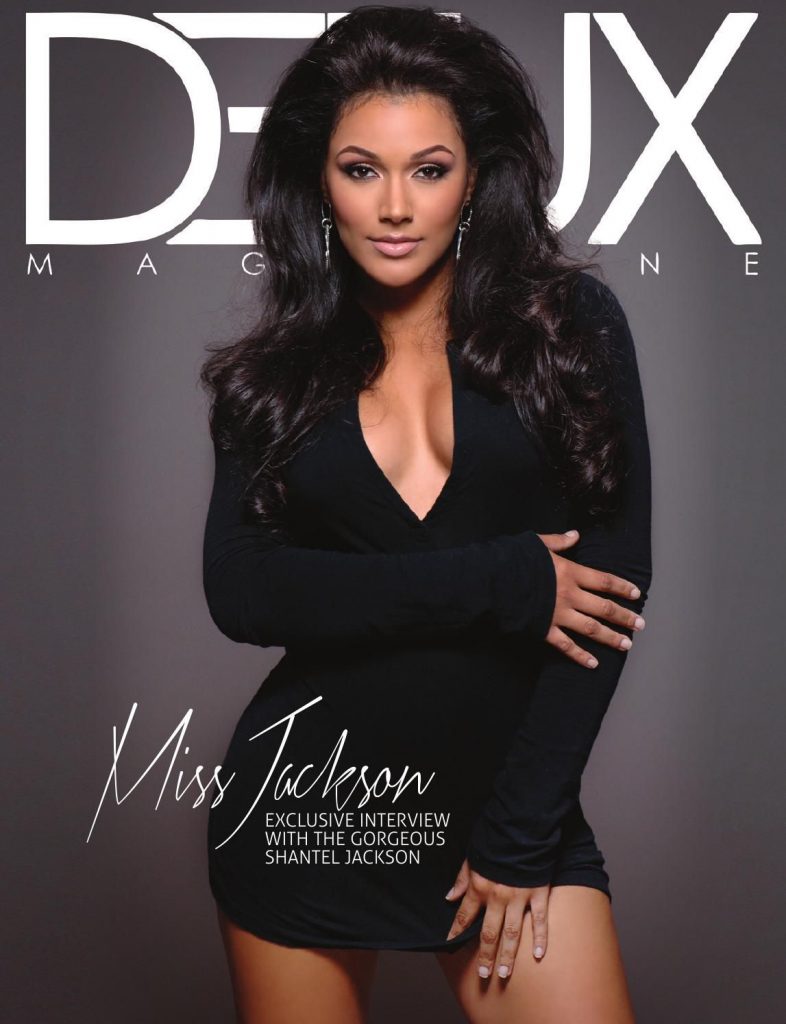 In 2016 she appeared in several short films, playing Jackie in "Supply and Demand", Ashley in "Good Riddance" and Laura in "Eye of the Beholder". She appears as herself in an upcoming movie entitled "I Want It All", which is currently in post-production, and expected to be released in 2022.
TV career
On 5 May 2012, she made an appearance in the TV documentary series "HBO Boxing", cheering on her fiancé at the time. She also appeared in the MTV comedy reality show "Ridiculousness" alongside her then-fiance. In 2014 she appeared in two episodes of Nelly's reality TV show "Nellyville", which follows his day-to-day life as an artist and a father. In 2017 Shantel appeared in four episodes of the reality show "The Platinum Life", which follows the wives of famous musicians.
Entrepreneurial endeavors
Shantel owns several companies and brands. In an interview with MyCleo she opened up about the struggles entrepreneurship carries, but also the good parts about it.
Shantel has been keen on becoming a business owner, just as much as she wanted to be an actress. In the early 2010s, she launched a unisex clothing brand called JMChris, and in December 2019, launched another brand called Shoe Gummi, an outer sole pad that helps women be more comfortable in heels. Shantel also owns Fancy Goods, the company that sells fake lashes.
Personal life, boyfriends, fiances
Shantel is quite open about her relationships, and has appeared with her significant others in public.
Two of Shantel's relationships have been made official and public, and both have been long-term. The first was with the boxing megastar Floyd Mayweather; some sources say that the couple started dating way back in 2006, Shantel saying that they met for the first time in a hotel in Atlanta. The relationship lasted until 2014 when they had a pretty bad break-up which ended up in court with serious allegations against each other. The case dragged on for years, but it's reported that Shantel dropped the charges against Mayweather at the beginning of 2021, although originally accusing him of stealing $3 million worth of her jewelry.
After the hard split from Mayweather, Shantel started dating Cornell Iral Haynes Jr., better known under the name Nelly. Reportedly, Nelly was the one who approached Shantel and initiated the relationship. In 2017 Nelly told AmoMama that he was glad that the two of them started as friends before becoming involved romantically. Shantel has appeared on Nelly's TV show, and the couple has been very open and light-hearted about their relationship. She even supported him in 2018 when a certain Jane Doe came out with an alleged sexual assault lawsuit against him.
The couple seems to be going strongly, despite others' interference, but still aren't engaged or married.
Nelly is a world-renowned hip-hop artist and rapper. He's been a Grammy award winner three times in his career.
Hobbies, favorite things and, interesting facts
She loves watching sports such as college basketball and football, the NFL (National Football League), and the NBA (National Basketball Association). She confessed that she loves to bet on them as well.
She's a big music fan, and some of her favorite artists include Adina Howard, Michael Sterling, Roger, Michael Jackson, and X-scape.
She loves spending time outdoors, doing things like camping and fishing.
Appearance, clothing style
Shantel is 5ft 4ins (163cm) tall, weighs about 1, andlhs (55 kg). Her vital statistics are 34-24-35, dress size US 4, and shoe size US 6. Her most prominent physical features are her curves and her brown eyes. Shantel also loves tattoos and has several over her arms and back.
Net worth and salary
Shantel's salary is hard to estimate, but when all of her business ventures get taken into account, her net worth is approximately $3 million.