• Sean Preston Federline is the first son of Britney Spears and Kevin Federline
• He has four half-siblings and a bond with his brother Jayden James Federline
• He made his acting debut as a baby and has since made minor appearances in music videos and documentaries such as "The Selling of Celebrity" and "I am Britney Jean"
• His parents have tried to keep him away from the spotlight, but an altercation with his grandfather Jamie Spears made headlines
• He has no known romantic relationship and is not a social media personality
Sean Federline is the first son of Britney Spears and Kevin Federline. Being born into a celebrity family comes with attention, but after his parents' bitter divorce, the attention he received went through the roof. For the most part, Sean Federline's parents have done a great job of keeping him away from the paparazzi. However, the spotlight came to rest on Sean after an altercation with his grandfather Jamie Spears, went public.
Get all the information on pop star Britney Spears' son, in this biography.
Early Life, Family, Educational Background
Sean Preston Federline was born in Santa Monica, California USA, on 14 September 2005; he's of white ethnicity and American nationality. Known as the son of Britney Spears, Sean has been famous since birth, and will continue to be, as he grows older. A year later, Sean's parents welcomed another son, Jayden James Federline, on 12 September 2006.
Because the age difference between the boys is marginal, they have a tight-knit bond. Sean was raised as a Christian and seems to be comfortable with that religion at this point in his life.
Apart from Jayden James, Sean has four half-siblings from his father- Kori Madison, Kaleb Michael Jackson, Jordan Kay and Peyton Marie Fedeline. The Federline clan is a large brood, but they all seem to have respect towards one another.
The joy in the Spears-Federline household was not to be for long. Soon after the birth of their second son, the tension between the couple became more pronounced. From 2006 through 2007, Britney and Kevin went through a divorce, citing irreconcilable differences.
The bad divorce his parents went through no doubt affected Sean and Jayden to a large extent, as they were still toddlers.
The custody battle between Kevin Federline and Britney Spears caused a form of instability in Sean's life and that of his brother. The legal battle ended in Kevin's favor, and Sean and Jayden have lived with their father ever since, only sparing some days to have a visit with their mother.
The news surrounding Sean Federline has made it nearly impossible for him to live a normal life like most teenagers his age. For this sole reason, his parents have tried to withhold information about him from the public. Sean's educational background is unknown at this time, but Britney told People Magazine in 2015 that her sons 'go to a really hard school, and sometimes get three hours of homework a night'.
Career
Does one expect Sean Federline to toe his parents' path, and take up a career in entertainment as an adult? You never really know!
From a tender age, Sean has appeared in popular TV shows, most of them based on his family. It's therefore safe to say that Sean Preston is an actor and television personality; let us see why.
Sean made his acting debut as a baby in "Britney and Kevin: Chaotic" (2005), just as himself in all five episodes of the show, which dissected the relationship between his father and mother.
Next, in 2006 he again appeared as himself in an episode of the television series "VH1: All Access".
He has since made other minor appearances in music videos and documentaries, including; "The Selling of Celebrity" (2007), "Britney: For The Record" (2008), and "Britney Spears: Ooh La La" (2013). He also played Britney's son (himself) in a TV documentary, "I am Britney Jean", released in 2013, directed by Fenton Bailey and Randy Barbato, cast alongside his mother Britney Spears, Jamie Lynn Spears, Adam Leber, Mario Lopez and others.
Sean's minor appearances as an actor have led some fans to think he might give professional acting a shot in his own time. He may decide to become a pop star like his mother, or go into an entirely unrelated profession; his choices will be revealed, eventually.
Personal Life, Relationship
A few years ago, an incident occurred which brought Sean's name to the news headlines. On 4 August 2019, it was Britney's turn to have the boys. She took them to visit their grandfather Jamie Spears at his home in Westlake Village. Britney had stepped out that evening, leaving the boys in her father's care when an argument ensued. Sean Preston locked himself in a room because he felt unsafe. Jamie broke down the door, and there was a form of physical altercation.
Britney returned soon after, and upon hearing the news, ended their visit with her father.
— Sean Federline (@SeanPFederline) September 13, 2016
Kevin Federline got wind of the incident, and filed a restraining order against Jamie Spears – he was to stay away from his boys for a duration of three years. The incident affected Britney badly, based on the custody arrangement she had with Kevin. A new custody arrangement was agreed upon, with Kevin having 90% of the custodial rights, Britney 10% visits, with supervision.
This affected Britney's mental health badly, as she was always scared of losing her sons.
Aside from the feud with his grandfather, Sean's personal life is not exactly in the public eye. Although the 16-year-old isn't a social media personality, Britney occasionally shares pictures of him living it up as every teenager should. He's not involved in any romantic relationship that we know of, at this time.
Who is Britney Spears?
There are no words sufficient to describe pop star, actress and dancer Britney Spears.
She was born on 2 December 1981 to Lynne Irene Bridges and James Parnell Spears. She has two siblings- Bryan James and Jamie Lynn Spears. She was raised in McComb, Mississippi USA as a Christian.
Britney figured out what she wanted to do early in life. At three, she was attending dance lessons, performing at recitals and other talent shows. In 1989, Britney traveled to Atlanta with her mother, to audition for a spot in the Mickey Mouse Club, but at eight years old, she was rejected by the casting director on account of her age, but introduced to a New York talent agent named Nancy Carson. Soon after, Britney, her siblings and their mother moved to New York, where she enrolled into the Professional Performing Arts School.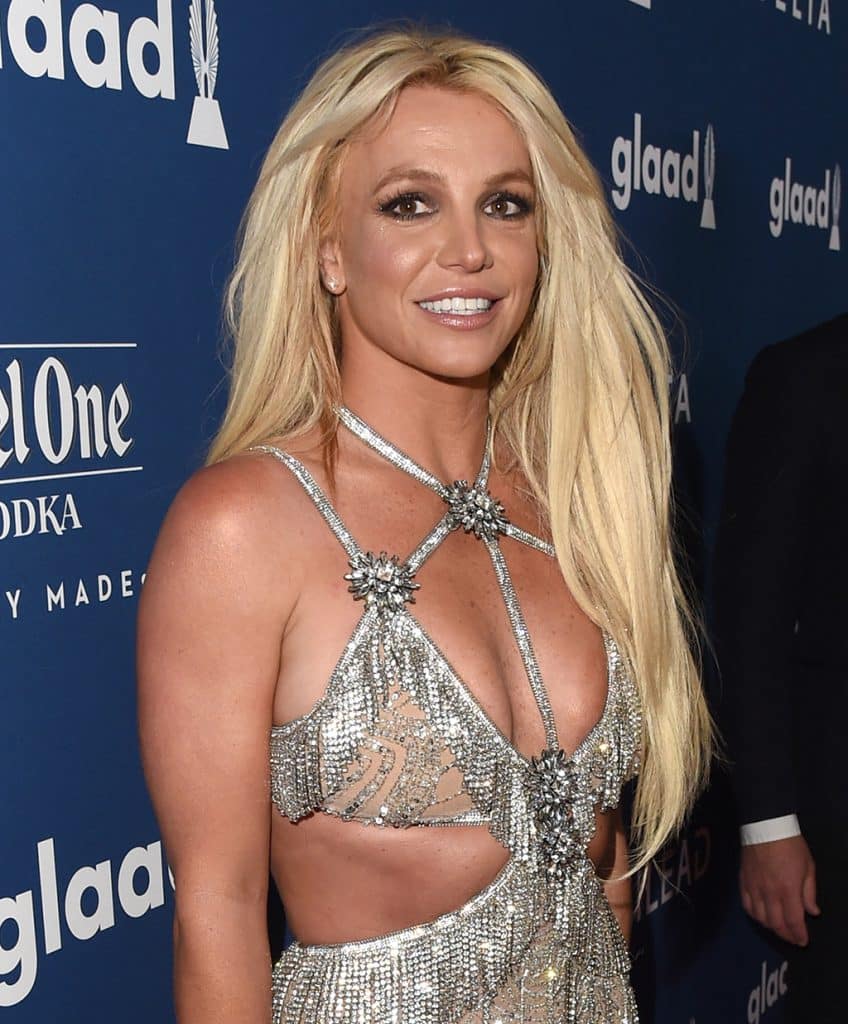 Upon her graduation from the Arts School, she was cast in some minor commercials, before in December 1992, getting her dream spot in the "Mickey Mouse Club", cast alongside some other talented artists who would go on to become stars – Christina Aguilera, Justin Timberlake, Ryan Gosling and Keri Russell. She moved to Mississippi when the show was canceled in 1996, to study at Parklane Academy.
Britney's debut studio album, "Baby One More Time" was released on 12 January 1999 – the album sold over 10 million copies in a year and topped the charts in fifteen countries, and so received a Grammy nomination for 'Best Female Pop Vocal Performance'. Her second studio album "Oops…I Did it Again" was released in May of 2000, and sold over 1.3 million copies at the time of its release. She soon went on an album tour, which grossed $40.5 million.
In the meantime, Ms. Spears was nurturing her passion for writing, away from the public eye.
Later in 2000, she released her first book, "Britney Spears' Heart to Heart", co-written with her mother. Her life was caught up in a whirlwind – she was matriculating from the University of Nebraska High School, while going on tours and starting a romantic relationship with Justin Timberlake.
In November of the following year, she released her third self-named studio album, and also appeared in her first moviem "Crossroads", in which she played a young singer who pursued her dreams of being a professional musician.
She has since released other albums, including "In The Zone" (2003), "Blackout" (2007), "Circus" (2008), "Femme Fatale" (2011), etc, altogether nine.
Britney Spears married her childhood friend Jason Allen Alexander in January 2004. The ceremony was held at a chapel in Las Vegas, Nevada., but the marriage was annulled 55 hours later, for an alleged lack of understanding on Britney's part.
Three months later, Britney met Kevin Federline, an American dancer and was engaged to him by July 2004. Prior to their engagement, Kevin had broken up with his fiancee, actress Shar Jackson who was pregnant with their second child. The public reaction to Spears' relationship with Kevin was really negative.
The couple had a wedding ceremony on 18 September 2004, but were legally married on 6 October of the same year. Britney and Kevin created a reality show to share with the public, how their relationship had come to be – "Britney and Kevin: Chaotic", premiered on 17 May 2005. Later on, Britney referred to that move as ' probably the worst thing I've done in my career'.
Britney had her first child, Sean Preston on 14 September 2005 under the birth sign of virgo. A year later, she and Kevin welcomed another son, Jayden James on 12 September 2006, but soon after the birth of their second son, Britney filed for a divorce, finalized in July 2007, with both parties sharing custody of their sons.
She has since suffered mental breakdowns, admissions in and out of rehab, a public feud with her father, conservatorship, and a prolonged custody battle.
In February 2021, a documentary about Britney's life and struggles, "Framing Britney Spears" premiered on FX. The documentary brought a lot of things to light, and she received public apologies from people who once painted her in a bad light. Britney later revealed that after seeing the documentary, she 'cried for two weeks straight'.
A lot of people speculate that things went awry for Britney when she married Kevin. Some others believe that she's always had mental health issues. This doesn't negate the fact that Britney Spears is human, and doing all she can to bounce back from the unfortunate turn of events in her life.
Appearance, Clothing Style
Sean Preston is 5ft 1inch (1.56m) tall and weighs 100lbs (45kgs), likely to grow into a tall man like his father. He has brown eyes and hair. Sean loves to go with casual outfits – plaid shirts, sporty trousers and shirts.
Hobbies, Favorite Things and Interesting Facts
He enjoys playing video games.
He inherited his love for music from his mother.
Young Federline has named his favorite colors as black and blue.
Net Worth and Salary
At the time of this writing, Sean Federline's net worth is undisclosed. However, his parents earn a substantial amount and are capable of providing for him. According to Forbes, Sean's mother, Britney Spears has a net worth of $60 million,  while his father, Kevin Federline has accumulated a net worth of $6 million, from his years as a dancer, rapper and actor.