• Brittany Broski Kombucha's real name is Brittany Alexi Tomlinson
• She was born in Dallas, Texas USA on 10 May 1997
• She is a social media star and comedian, best known for her TikTok account with over 6.3 million followers
• She graduated magna cum laude from Texas A&M University with a Bachelor's degree in communications
• As of June 2021, her net worth is estimated to be over $1 million
What is Brittany Broski Kombucha's real name?
Brittany Alexi Tomlinson was born in Dallas, Texas USA, on 10 May 1997 – her zodiac sign is Taurus, and she holds American nationality. She's a social media star and a comedian, who's probably known best for her TikTok account, which is today followed by more than 6.3 million people, while she's amassed close to 260 million likes of all her videos combined. She gained recognition in August 2019, when she uploaded a video in which she can be seen tasting kombucha for the first time. Kombucha is an effervescent, fermented green or black tea drink. So, that's where and how her professional name originated.
"I'm honored to call Brittany a member of the GT's family." – GT Dave

We wish you all the success, @Brittany_broski. <3#tiktok #brittanybroski #kombuchafacegirlhttps://t.co/NPXLK2zqK4

— GT's Kombucha (@GTsKombucha) December 18, 2019
Early life and education
Brittany was raised in Dallas by her parents, about whom nothing's known as she respects their privacy. She hasn't mentioned having any siblings, and is thus believed to be an only child.
Brittany grew up being interested in acting, and appeared in numerous plays performed at a local theatre, with some of the most notable amongst these being "Spamalot", "Bus Stop" and "The Addams Family". She became interested in comedy while attending a local high school, and was a member of the school's improvisational troupe. It was around this time that Brittany began wondering if she could perhaps become a stand-up comedian.
Upon matriculating in 2015, she enrolled at Texas A&M University, and Brittany graduated magna cum laude in 2018, with a Bachelor's degree in communications.
Early career
Upon obtaining her degree, Brittany began working at a call center, however, the job made her feel depressed, and she quit after a couple of months. She then found a job at a bank, working in their trust and investment services department, however, after her boss found out about her kombucha video, he fired her, claiming that he was afraid of how her fame on the internet could affect the bank's reputation.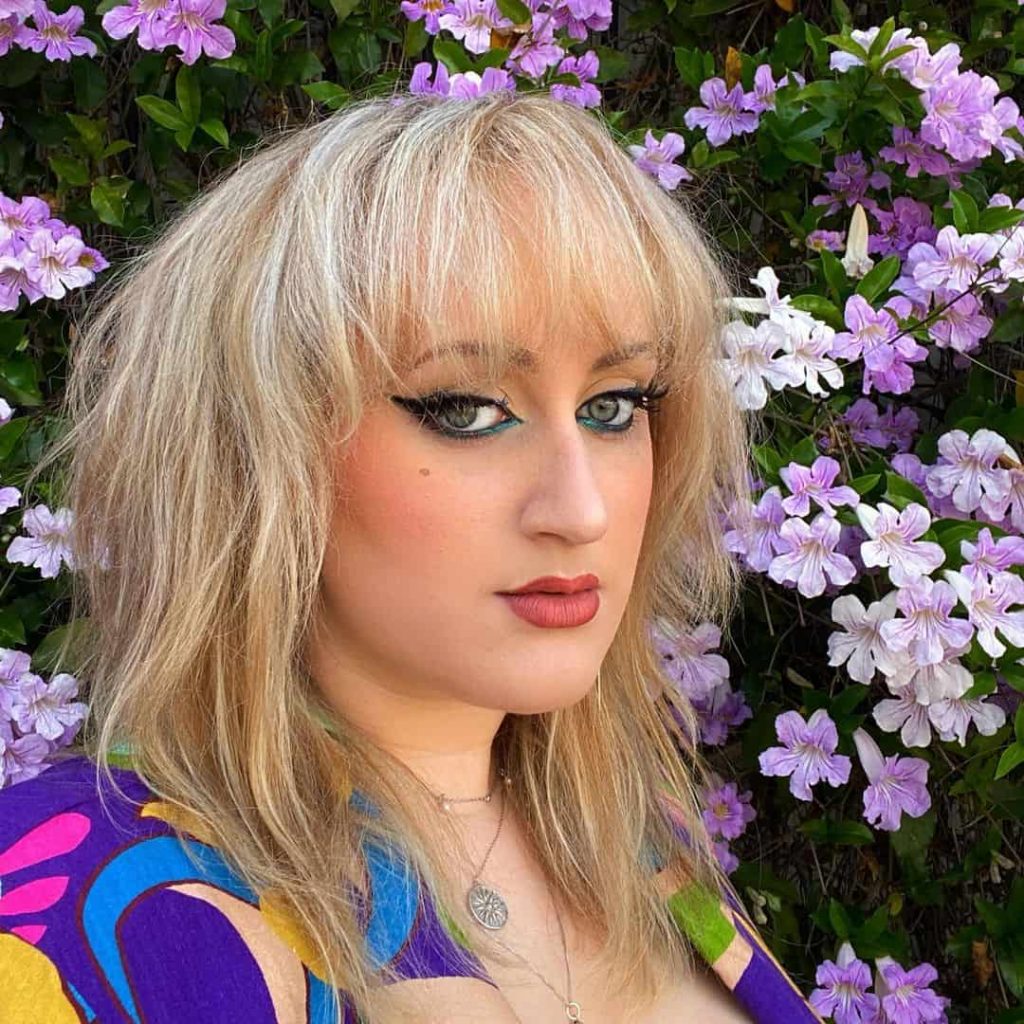 Brittany's also became a licensed insurance agent, but today seems to be entirely focused on her career on the internet.
Her YouTube channel
Brittany launched her YouTube channel on 4 October 2013, and it's today subscribed to by over 900,000 fans, and numbers over 43 million views of all her videos combined. Brittany's mostly focused on comedy content, and her videos most often feature her eating and preparing various foods, pulling pranks, and giving her fans advice in various fields. We're going to mention her three most popular videos, which show exactly why her fans love her.
Brittany's #1 video "Horrible Halloween Trixie Makeup On Trixie Mattel | Brittany Broski" has been watched over three million times since 22 September 2020, and features Brittany as she's putting make-up on her friend.
Her second most popular video – "Trixie & Katya Makeup Transformation (feat. Sarah Schauer) | Brittany Broski" – has been viewed over 2.1 million times since 21 February 2020, and shows Trixie and Katya who have changed their appearance with make-up, to the point that they're unrecognizable.
Brittany's third most popular video – "Horrible E-Girl Transformation | Brittany Broski" – has been seen over 1.8 million times, and features her applying make-up on herself.
Brittany's Instagram account is followed by more than 800,000 people, and on which she's uploaded over 350 pictures. These most often depict her everyday life, and occasionally feature her friends. She launched her Twitter account in May 2020, and it's today followed by close to 500,000 people, and Brittany tends to tweet multiple times every day.
She has a Facebook account, but seems to be using it just to keep in touch with her closest friends and family members.
Acting and other credits
Brittany has only a couple of acting credits – in 2019, she played Kombucha Girl in the episode "Every Coffee Shop Ever" of the comedy series "Every [Blank] Ever", created by Anthony Padilla and Ian Hecox, and which stars Courtney Miller and Shayne Topp. It has been airing since 2015, and is a parody show, which makes fun of everything. In 2020, Brittany appeared in the music video "Kim Petras: Malibu (At Home Edition)".
In 2020 as well, she was invited to appear in an episode of the comedy mini-series "Life Fails", as well as in an episode of the reality show "Dish This". She can be seen featured in the 2020 reality TV special "2020 YouTube Streamy Awards", as well as in the 2020 TV special "TikTok LIVE New Year's Eve".
Most recently in 2021, Brittany appeared in an episode of the talk-show "TikTok For You".
Awards and nominations
In 2019, Brittany won a Break the Internet Award for TikToker of the Year, and in 2020, she was nominated for a Shorty Award for TikToker of the Year, and a Streamy Subject Award for Comedy.
Also in 2020, she won a Wowie Award for Outstanding TikTok – Comedy.
Love life and relationships
Brittany's amongst the most secretive of social media stars, as she hasn't spoken of any men (or women) whom she has perhaps been with. This is why there are many rumors circulating the internet, concerning both her sexual orientation and her current relationship status.
Some of her fans believe her to be lesbian, mostly because she hasn't spoken of having dated any men, nor has she been seen in the company of any.
A fan has stated to have seen Brittany being rather too close to her female friend, who could perhaps be her girlfriend, however, no evidence has been provided to support these claims, neither has Brittany commented on this.
There are also those who believe her to be in a relationship with a mysterious man today, and who claim that she prefers to keep him away from the media's attention. This hasn't been confirmed either.
As of June 2021, Brittany appears to be single, hasn't married and doesn't have children.
Hobbies and other interests
Brittany's a fan of animated series, and her favorite is "SpongeBob SquarePants". Some of the other series she enjoys watching are "Rick and Morty", "South Park" and "The Simpsons".
Brittany also likes Hollywood movies starring her favorite actor and actress Jim Carrey and Jennifer Aniston, such as "Bruce Almighty", "Liar Liar" and "Ace Ventura: Pet Detective".
She likes all kinds of sweets, and enjoys baking cakes in her spare time, some of which can be seen featured in her Instagram pictures.
Brittany's a huge lover of animals, and has volunteered at an animal shelter on multiple occasions.
She likes to travel, and has been to a couple of US states for both work and pleasure, but it doesn't seem that she's gone overseas.
Age, height and net worth
Brittany's age is 24. She has long blonde hair and blue eyes, her height is 5ft 3ins (1.63m) and she weighs around 136lbs (62kgs).
As of June 2021, her net worth has been estimated at over $1 million.