Who is Dana Linn Bailey?
Dana Linn Bailey is an American professional fitness and figure competitor, who is best known to the world as the winner of Joe Weider's Olympia in 2013. She has several other awards to her name, and she is also known for her own Warhouse Gym training center, and the online training program DLB Daily.
Dana Linn Bailey Bio: Age, Childhood, and Education
Dana Linn was born on 30th May 1980 under the Gemini zodiac sign, in Reading, Pennsylvania USA. From an early age, Dana became involved in several sports – at the age of five she joined a swim team, and as she got older, she became interested in soccer, field hockey and basketball as well.
In high school, she ran track and played soccer, which resulted in a soccer scholarship to West Chester University. She played as a defender, and helped her team reach the NCAA's play-offs. However, it was in her last year of college that she started lifting weights, which became her main interest for the rest of her college days.
Career Beginnings
Her involvement in lifting weights increased even more upon her graduation, and she decided to make a career out of it. After regular gym workouts, she entered her first figure competition in 2006, the Lehigh Valley Championships. She was a regular in figure competitions until 2010, however, with no major success due to her size, as she was told that she was a little too big, and too muscular.
Then in 2011 the new Women's Physique division was created, and she received her International Federation of Body Builders (IFBB) pro card, and participated in the very first female Physique show, held in Charleston, South Carolina.
Rise to Prominence
Upon winning her first gold medal, Dana continued her career, and two years later stunned the world by winning the Dallas Europa contest, which was her ticker to the 2013 Olympia. She became the first Ms. Olympia, which brought her to international fame, traveling the world talking about her accomplishments and her experiences. In 2014 she was second in the Olympia contest, and in 2015 finished second in the Arnold Classic competition.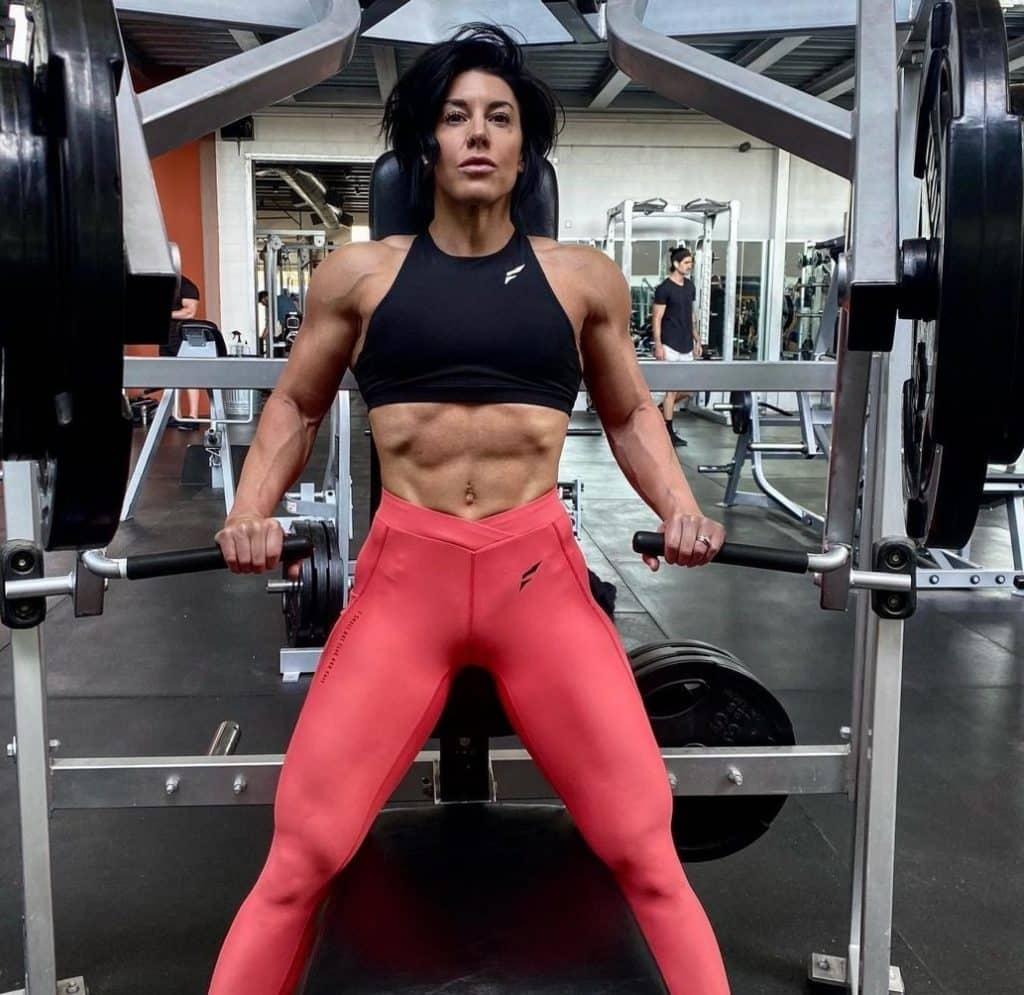 Since 2015, she has become more focused on developing her own training program, and has also launched her own gym center, where she works with other professional competitors. Unfortunately, the Warhouse gym center closed its doors in 2020 due to the financial crisis caused by the Covid-19 pandemic, however, Dana has continued her career as a fitness instructor, since in 2019 she launched the online training program DLB Daily.
YouTube Career
Dana is also popular on the video-sharing platform YouTube, on which she uploads videos related to her career, fitness, also daily videos about her life.
Her first video "Dana Linn Bailey's shoot with Reg Bradford" was uploaded 11 years ago, and since then she's been uploading videos regularly on her official channel. As she was becoming more popular, Dana began uploading gym videos, such as "Dana Linn Bailey benching at in the Animal CAGE", in 2011. Since then, she's amassed close to 500,000 subscribers, while her videos have been viewed more than 100 million times. Some of her most popular videos include "13 year old girl Benches 240lb RAW", which has 15 million views, then "DLB talks about Jose Raymonds Legs at 2011 Olympia", which has been viewed more than 8.5 million times, and "Secret to great Abs", which has just over 3.5 million views, among numerous other videos that have only increased her popularity.
Personal Life, Dating, Marriage, Husband Rob Bailey
In regards to her personal life, Dana is married to entrepreneur and fitness instructor Rob Bailey. The two started dating in the mid- 2000s, but there is no information about when they married. The couple doesn't have children, as they are both focused on their respective careers.
Dana's husband is the owner of the Flag nor Fail clothing brand and also runs the supplement company Run Everything Labs. Furthermore, Rob is also a music producer and has collaborated with Charlie Hustle to produce music for workouts.
Net Worth
As of mid- 2021, Dana Linn Bailey's net worth has been estimated to be around $1 million, earned largely through her successful career as a fitness instructor and professional bodybuilder.
Appearance and Vital Statistics
This prominent fitness instructor has dark brown hair and brown eyes. She stands at a height of 5ft 4ins (1.62m), weighs approximately 123lbs (56kgs), while her vital statistics are 31-24-33.
Nutrition, Training
Although a professional fitness instructor, Dana doesn't have a strict meal plan, however, she tends to eat as healthily as she can, ensuring that her body with enough protein and carbs. Her favorite foods include fish, chicken, rice, sweet potatoes, but sometimes ice cream and pizza.
To speak of her training routine, Dana is focused on maintaining a combination of powerlifting and bodybuilding. She tends to include every muscle on her body in her workout regime, focusing mainly on the chest, back, and deltoids. She has divided her exercises into three groups:
Warm-Up Superset
Bent over reverse cable flyes (15-20 reps)
Face pulls(15-20 reps)
Superset
Bent over reverse cable flyes (4 sets of 10-12 reps)
Face pulls (4 sets of 10-12 reps)
Single-arm cable lat raise (4 sets of 10-12 reps)
Superset
Lying upright cable row (4 sets of 10-12 reps)
Upright cable row (4 sets of 10-12 reps)
Reverse hammer-strength one-arm press (4 sets of 10-12 reps)
Side lateral raise (4 sets of 15,10, 15 reps per set)
EZ bar underhand-grip front-raise (4 sets of 10-12 reps to failure)
Front plate raise (4 sets of 10-12 reps to failure)
Trivia
Upon finishing college, Dana taught Physical Education at Conrad Weiser Middle School in Robesonia Pennsylvania until 2007.
She participated in the popular competition show "American Ninja Warrior".
Dana and her husband Rob are avid animal lovers, and have two dogs as their pets, while they also own a farm with goats.