• Mike Wolfe from History Channel's "American Pickers" can find valuable and historically-meaningful objects in unlikely places.
• Rumours circulated that Mike Wolfe was in jail for a crime, but it was actually someone with the same name.
• Mike's co-stars from the show have had their own experiences with breaking the law, including Frank Fritz who paid a fine and was put on probation after being arrested for driving while drunk.
• Mike is going through a divorce and has moved on to date model and former reality star Leticia Cline.
• Frank Fritz is no longer part of the show due to health issues and Mike's ego, but the two remain friends.
Finding valuable and treasure-like items in the least expected places sounds too exhausting for almost everyone. Though for Mike Wolfe from History channel's "American Pickers", there's nothing impossible when it comes to picking-up the best collectible and historically-meaningful objects in unlikely garages, storage rooms and wherever you can think of.
While the main attractiveness of "American Pickers" is its whole relaxed vibe, don't let yourself be fooled by what you see on screen. It's commonplace for celebrities to struggle with their own dose of real-life drama, and sometimes even illegal endeavors. Does this apply to Mike Wolfe? Did he spend time in jail for a crime? What happened to his family and the show? Keep with us to know the truth!
Was Mike Wolfe In Jail?
Gossip is part of the everyday life of TV stars, and basically everyone in the entertainment industry.
While many times these end up being harmless and are easily forgotten, sometimes the most serious rumors negatively affect celebrities' lives for a long time, regardless of whether or not they're proven true.
In the case of Mike Wolfe, his career hasn't been safe from being affected by unfounded speculations. Going back to 2019, a guy named Michael Wolfe was arrested in Portland for allegedly murdering his three-year-old son and ex-girlfriend. The case resulting from this gruesome crime has been ongoing for two years, and so far the indicted is facing aggravated murder charges along with two counts for first-degree kidnapping.
However, it's important to clear up that the aforementioned Michael Wolfe accused of committing the crime is not the same Mike Wolfe of "American Pickers". As it seems, the fact that both men have similar names has led people to wrongly assume it's the same person, resulting in a case of identity confusion.
Granted, being well-informed before assuming the worst would have been welcome, but no one can fault people for believing Mike Wolfe was the same guy indicted, as some of Mike's fellow "American Pickers" co-stars have unfortunately had their fair share of experiences in breaking the law.
Who Else In The Show Has Been In Jail?
It seems that although Mike Wolfe has kept himself away from legal problems, the same can't be said about his fellow cast members from "American Pickers".
As far as we know, Danielle Colby has fortunately never been in jail. Nonetheless, in recent years her many tax-paying issues led us to fear that she would likely face severe consequences related to it.
For starters, in November 2013 she reportedly owed $5,978 in taxes, then later in January and June 2014 she received another two notices of tax liens, totalling to over $16,000 in debt by the end of that year.
However, she was apparently not only able to pay her debts from then on, but also avoided similar occurrences the following years.
While Danielle got out of that situation unaffected, her co-star Frank Fritz didn't run with the same luck. Besides having various personal scandals under his belt, his legal issues are not easily ignored. As far as we know, the first lawsuit against Frank was filed in September 2016, for alleged breach of a construction contract. The second was a negligence lawsuit filed in late 2020 by his former fiancée Diann Bankson, who allegedly suffered an accident directly caused by him. Although both cases were ultimately dropped, in 2017 Frank paid a fine and was put on probation after being arrested for driving while drunk.
Is Mike Wolfe Getting A Divorce?
Personal life has never been something Mike likes to talk much about.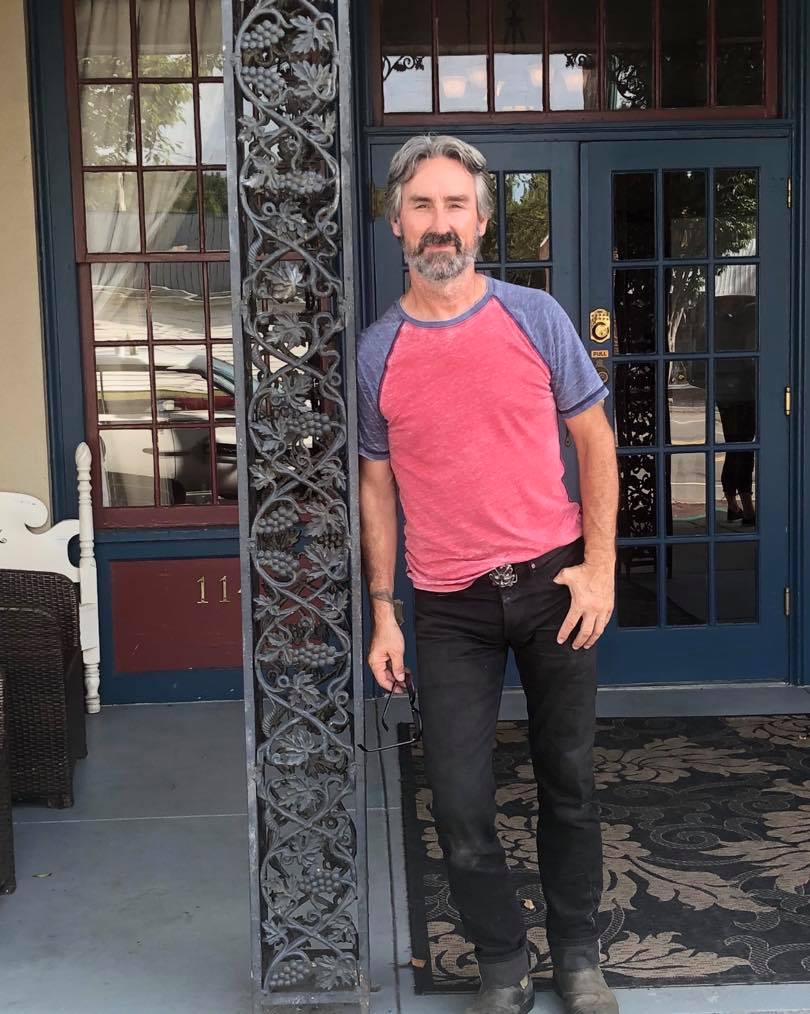 However, keeping your private life secret doesn't necessarily mean it won't become a topic of discussion for third parties, especially when you're a reality star.
As it happens, as news websites first reported in July 2021, Mike is indeed in the middle of his divorce process. According to court's documents, he and his soon-to-be ex-wife Jodi Faeth have been separated since late 2020, and while the now-former couple has maintained details regarding their split in secrecy, it's a fact it was Jodi who filed for divorce, citing 'irreconcilable differences' that made them 'unable to successfully live together'.
While that doesn't tell us a lot, Jodi and Mike reportedly agreed to a collaborative family law participation in early 2021. As well, Jodi proposed the equitable division of their marital assets, but the agreement is yet to see the light.
Is He Dating Someone?
When a celebrity's divorce is known to the general public, it results in rumors of all types immediately rising. More often than not, those gossips have negative implications, whether eventually proven true or false, but regardless of that, that celebrity's romantic life certainly becomes the center of attention for a while.
As it happens, following Mike Wolfe's separation, his personal life started attracting so much attention that the media tabloids were soon to notice that he had already moved on to start a relationship with model and former reality star Leticia Cline. While their relationship has been kept mostly low key, the pair has reportedly been spotted going out together as a couple since April 2021, and if reports hold any truth, then their relationship is very serious.
It's still unknown where or when the pair met each other, but the first time people caught sight of them together was in early 2018, when Leticia shared a pic posing alongside Mike and the Porsche collector Matt Hummel. However, said post's caption doesn't really give us any insight into the nature of their relationship back then.
Is Mike Wolfe Still In The Show?
Although reality shows and stars come and go all the time, this is not the case with "American Pickers" and Mike Wolfe, who fortunately for his fans, has been the show's main host for over a decade.
Not everything is good news though, as Mike's former co-star Frank Fritz unfortunately won't be in the show starting from 2021. Frank's exit doesn't come as a surprise for those who loyally tune in "American Pickers" though, as he had been absent from the show since its 22nd season premiere in January 2021.
Back when his absence was still a novelty in the show, it was revealed that he'd been facing severe health issues, including undergoing a serious back surgery. Nonetheless, his possible return was neither denied nor confirmed until July, when Mike publicly announced that Frank was no longer part of "American Pickers".
So what led him to leave? Reportedly, the production staff didn't consider his presence in the show to be of great significance, leaving the role of host to Mike alone. During an interview with The Sun, Frank affirmed the decision to leave was out of his control, and while the possibility of ever returning to it in the future was open, he considered it unlikely as the whole situation was taking a 'controversial' turn.
Are Mike and Franz Still Friends?
Considering that both men had known each other their entire life, it's not surprising that "American Pickers" fans were left wondering about the state of Mike Wolfe and Frank Fritz' friendship after the latter's exit from the show.
When it comes to these types of situations, the information is often left up to debate. However, in this case Frank Fritz has been particularly vocal about the state of his relationship with Mike. In July 2021, Frank affirmed that he hadn't talked with Mike in over two years, apparently not even receiving a phone-call from him during his surgery recovery, despite the fact Mike was allegedly well aware of his health's state.
Moreover, Frank accused Mike's ego of getting in the way of the show. In his words, he had grown used to being the show's 'second man', but affirmed that despite that, his former co-star had 'a problem' with not being the entire focus of the show.
As expected, Frank's accusations of Mike's apparent neglect of their friendship and stardom ambitions caused controversy. However, just a couple of days after his interview came out, Mike declared that despite not being his co-worker anymore, Frank was like his 'brother' and wished him the best for the future.
Who Is Mike Wolfe?
Although it's hard to imagine what leads someone to choose picking objects from bad-looking places as a life career, in Mike Wolfe's case his choice was always obvious.
Native from Illinois, it's interesting to know that besides picking up old bicycles from the trash to put together, Mike was also a professional bicycle rider during his early years. It was Mike's love for racing which eventually led him to establish a bike shop by himself at some point, though that business was soon forgotten in favour of his collecting antiques' passion, which turned out to be a more interesting professional path that didn't entirely keep him away from his love for bicycles.
After establishing his Iowa-based shop Antique Archaeology in the late 1990s, Mike went on to travel the US to find some of the best but unexpectedly-placed collectible items from all-time.
Mike Wolfe in the Two Lanes Flat Bill | American Pickers. #americanpickers #twolanes #mikewolfe #antiquearchaeology #nashville #leclaire #gotstuff #antiques #merch #futureshirts

Posted by Futureshirts on Monday, August 15, 2016
In his words, the best places for his picking-escapades are Pennsylvania and the West Coast, preferring small towns over cities. As it's obvious, Mike's 30-something years of experience in the business inevitably led us to blindly believe in his insight.
Debut On TV
Mike Wolfe's debut on TV wasn't a coincidence or a destiny trick. The initial idea for "American Pickers" was pitched by him for several years hoping for a production company to pick it up in 2010. However, more than just trying to convince TV executives that he had a good and profitable idea, Mike had already spent a long time doing the hard work himself, by filming his trips throughout the US in search of antiques. Posting his videos online ultimately sealed the deal, as his concept was eventually bought by History channel.
If the expectation was that the idea of some guy who collected things from backyards would turn out successful, it's been correct. Throughout its 22 seasons "American Pickers" has been one of the most successful and long-running TV shows on its network, attracting millions of viewers per season. However, its rating success isn't limited to the US, but extends internationally as well, achieving such huge popularity that a spin-off "Canadian Pickers" premiered in 2013.
"American Pickers" has also inspired the creation of other shows, such as the fictional series "Picker Sisters" and the competition show "Picked Off".
Personal Life
While it's been revealed that Mike Wolfe's marriage to Jodi Faeth has come to an end, it doesn't mean the former couple's story wasn't beautiful while it lasted.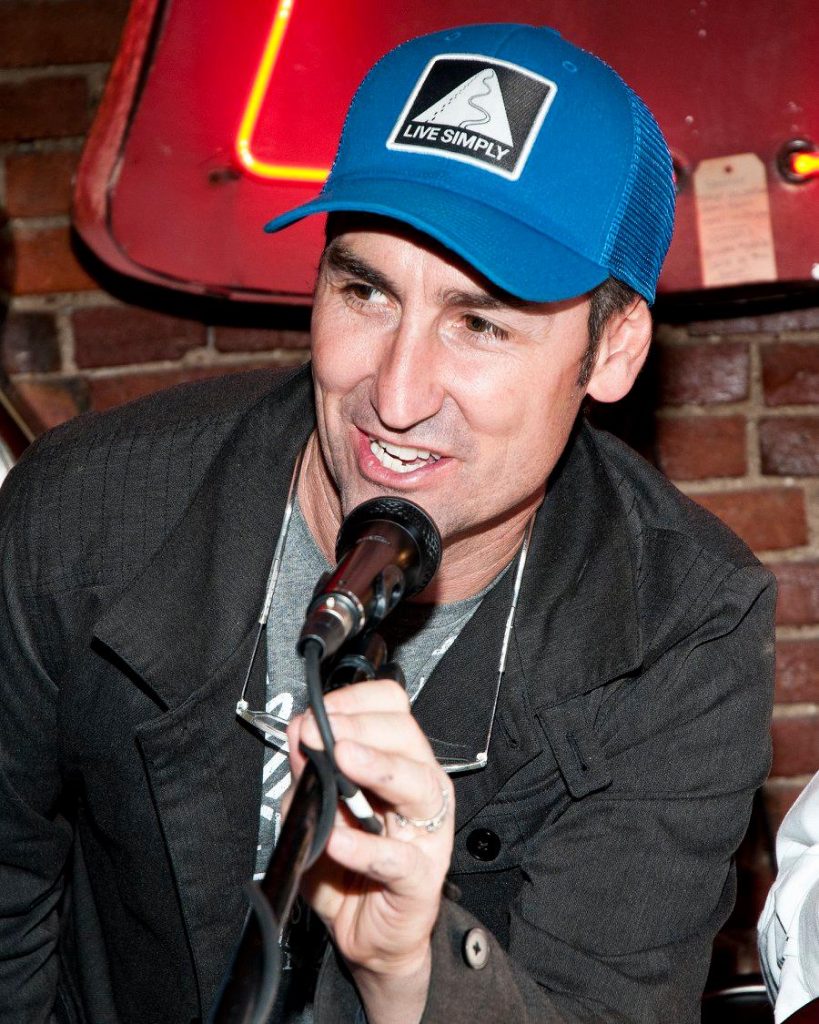 Following the birth of their daughter Charlie in January 2012, Mike and Jodi married in September after being together for 18 years. While details about it are not entirely known, Mike supposedly adopted her first son Kyle, whom she gave birth to in her teens.
As blissful as it seemed, Mike's family faced several difficulties from time to time. First of all, Charlie was born with a cleft lip condition, which required her to undergo several surgeries until recovering totally. As well, in 2013 Jodi was diagnosed with Non-Hodgkin Lymphoma at stage II, an illness she fortunately overcame but that struck close to home, as it related to Mike's own mother's struggles as a cancer survivor.
During their time together, Mike managed to split his time between taking care of his small family in Iowa while working in Nashville, where his business Antique Archaeology's second base is located.
Get in gear! Less than 30 minutes to until tonight's NEW @americanpickers. 9/8c on @history pic.twitter.com/3ymT9IZpMc

— Mike Wolfe (@AmericanPicker) June 22, 2021
Is "American Pickers" Getting Cancelled?
Considering Frank Fritz' recent exit from the show and the apparent feud between him and Mike Wolfe, no one can fault "American Pickers" for fearing that the show's end it's near.
However, there's a big possibility that the show still has many more seasons in store. Following a TMZ article, the fact that "American Pickers" production staff plans to keep the show centered only on Mike means that the network is definitely already planning the show's future.
The big question is: how will the audience react to Frank's absence from it in future seasons? That's something only time will tell. For now, we can only hope that Mike Wolfe and "American Pickers" will remain on TV for many more years, and maintain the audience's curiosity in their efforts.