Emma Lahana is an actress from New Zealand, most well-known for her role in "Power Rangers Dino Thunder," in which she played Kira Ford, the Yellow Dino Ranger. She also played the roles of Brigid O'Reilly in "Marvel's Cloak & Dagger", and had a recurring role as Jennifer Mason in the New Zealand show "Haven."
Early life, family, educational background
Emma Lahana was born on 27 June 1984, in Auckland, New Zealand. Emma has kept her family life and educational background a tight-lipped secret over the years, but we do know that her transition into the arts was supported and encouraged by her parents. Her career in the arts started at a young age, where she swiftly moved into the world of singing and acting.
Career
Early career
As is the case with many young performers, Emma Lahana's introduction to the arts came in the flowing form of ballet before branching out into jazz, tap, and modern dancing. Before moving onto high school, Lahana had also learned to play the violin, but decided to lay her bow to rest in pursuit of drama and singing.
Her first notable role was in the New Zealand 2000-2001 series of "Shortland Street," in which she played the supporting role of Erin Kingston, who dated Marshall briefly before he slept with his brother Adam's girlfriend.
In 2003, Lahana featured in Disney's "You Wish" as the mean teenager and main character's girlfriend, Fiona, before landing her most defining role as Kira Ford in "Power Rangers Dino Thunder."
Film Career
Between 2007 and 2013, Emma featured in seven big screen films, a few of which were as the character Shayne Baker in 2008's "Slap Shot 3: The Junior League," Alex in the 2010 film "Transparency," and as Alyssa in 2010's "Dear Mr. Gacy."
Her Career Now
Her most recent role is as one of the main characters in the on-screen adaptation of "Marvel's Cloak & Dagger," in which she plays the New Orleans detective Brigid O'Reilly, who later becomes the vigilante, Mayhem.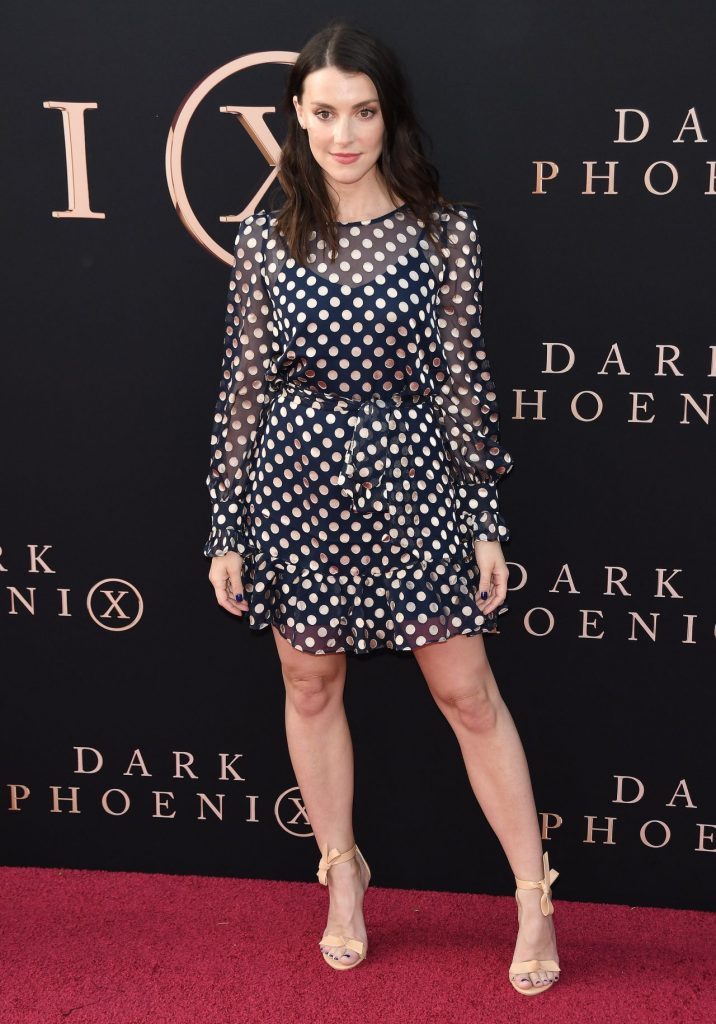 Music
Throughout the years, Emma also maintained her love for music, and has recorded songs such as "Freak You Out" for "Power Rangers Dino Thunder." Additional songs she's recorded are "Patiently", "Just Words", "True Love", and "Just a Little." According to amazon.com, she is currently in the US working on recording an album.
Personal Life, relationships, who is Peter Hammarstedt?
There is little known about Emma's private life and relationships over the years, except for a brief tryst in 2002 with James Napier Robertson, a New Zealand writer, director and producer. He's most well-known for his film "The Dark Horse," which won Best Director, Best Screenplay, and Best Film at the New Zealand Film Awards in 2014.
In 2005, she spent a brief time with Canadian actor Brandon Jay McLaren, who made his first appearance in the 2002 TV series "Just Cause."
Ship Captain Peter Hammarstedt
She is currently in a relationship with Swedish-American Peter Hammarstedt, who is far removed from the acting world. Peter is Director of Campaigns for Sea Shepherd Global, sits on the board of Sea Shepherd Global, and is Chairman of Sea Shepherd Australia. He's the captain of the vessel Bob Barker and has spent more than 17 years at sea, including ten years in Antarctica.
While captaining the Bob Barker in 2014/15, Peter and the vessel set a world record for the lengthiest pursuit of a poaching vessel at sea.
The vessel chased was Thunder, an Interpol-wanted fishing vessel, and the pursuit lasted a staggering 110 days, crossing three oceans and 11,000 nautical miles. The chase ended when the other captain opted to sink his vessel in a bid to destroy evidence.
Since then, with Peter being at the helm of Sea Shepherd and the Bob Barker, he has provided civilian off-shore patrol vessels to many African coastal states, under 'ship rider' agreements, to combat illegal, unreported and unregulated (IUU) fishing.
As a result of an on-going partnership between Sea Shepherd and the law enforcement agents of African coastal and island states, 52 vessels have been arrested for illegal fishing and other fisheries crimes over the past couple of years.
Peter has always been an advocate for what he feels is right. At age 17 he started volunteering with Greenpeace, where he learned about Sea Shepherd during a night shift stint – the proactive approach of Sea Shepherd appealed to him a lot more than the approach of Greenpeace. Due to an affinity for whales and the recent resumption of whale hunting from Iceland, Peter decided to team up with Sea Shepherd and join them in their quest to intervene and prevent the death of whales around Iceland. "In some ways, I felt personally responsible. It was the country of Sweden that had cast the deciding vote, which ultimately allowed this to happen," he stated.
Emma's hobbies and interesting facts
She's a bookworm
Although there isn't much known about Emma Lahana's life, by design, according to fan site shyranger.com, Emma is part of a book club and is an avid reader who always carries a book around with her wherever she goes.
No Stunt Doubles
According to marvel.com, Emma took up Krav Maga in preparation for her role as Brigid O'Reilly, later turned Mayhem in Marvel's " Cloak & Dagger." Her dancing background made it easy for her to pick up the choreography for the fight scenes in the series. Dancing wasn't entirely useful though, as she says it trained her body to be 'turned out' while Krav Maga requires most of the body to be turned in. This seems to be the biggest challenge Lahana faced.
Appearance, clothing style
Emma Lahana stands at 5ft 1in (1.56m) tall with beautiful brunette hair and equally mesmerizing hazel-colored eyes. Her style can be classified as 'flowing chic,' often wearing loosely fitting garments or dresses accompanied by a variety of different hairstyles to compliment her outfits and looks perfectly.
Net worth and salary
According to sources, Emma's net worth is estimated at $800,000, with most of her income coming from her acting career; there's no information on how lucrative her music career has been.