The reality series "American Choppers" was a popular show that originally aired on Discovery Channel back in 2003, and for years it entertained millions of fans. The show centred on the lives of Paul Teutul Senior and his son Paul 'Paulie' Teutul Junior and their business, Orange County Choppers, which specialised in the custom manufacturing of chopper-style motorcycles.
The show's popularity as one of the first reality shows of its kind earned the series several accolades, and inspired numerous spin-offs. It also generated a Comedy Central parody, 'American Body Shop', and inspired the creation of two video games by Activision Value.
In 2007, the show moved to Discovery's second channel TLC, but a couple of years later the channel announced the show's finale. Despite its cancellation, the show remained popular, and many re-runs are still on air today.
Aside from the main feature of manufacturing motorcycles, the show also supplied the audience with tons of excitement and drama by following the personal lives and feuds of the Teutul family, which includes appearances by the second oldest brother, Daniel, and the youngest member Mickey.
Some of the extra content also documented Orange County Choppers' attendance at bike shows, and the public appearances of the main cast. Like all great shows, "American Choppers" has a few secrets and fun facts that would certainly entertain its die-hard fans.
While some of these secrets divulged here might already be well-known, others could shock the most dedicated viewers, who think they know all there is to know about "American Choppers".
Second Choice – First Grade
"American Choppers" may never have been the show that fans adored as much as they did, and things could have been completely different if the creator of the show, Craig Piligean, hadn't made a crucial choice.
The Teutul family was not Craig's first choice during the inception phase of production, as Craig considered using a bike shop based in New Hampshire. During an interview with Forbes, Craig admitted that he changed his mind because he found his first choice did not possess the correct mindset he wanted.
Within a couple of days' filming at Orange County Choppers in New York, Craig knew he'd made the right choice, and that it would pay off big. He further explained in the interview that the original idea was to create something of a sitcom. However, they decided to build the show around simple ideas focused on the family, with the motorcycle manufacturing as a by-product.
.@PaulTeutulSr and @PaulTeutulJr are going back to where it all started.

Watch the 2-hour #AmericanChopper special, Tuesday, June 9 at 9p on @Discovery. pic.twitter.com/29rQm0rInr

— Discovery Motor (@DiscoveryMotor) May 29, 2020
Craig's choice certainly paid off in the end, and luckily for all the fans, Craig chose the right family to create "American Choppers".
Who knows what the show would have been like if Piligean hadn't chosen the Teutuls. It's only unfortunate that his decision may have caused the family to eventually fall apart, but that's only part of the story.
The Drama Was Real
While some reality shows often script the drama, or manipulate circumstances to boost viewer ratings, it is safe to say that "American Choppers" never had to. All the drama caught on camera, the arguments and outbursts of anger were real.
Paul Senior's feud with Paulie, and many of the arguments with Mickey, are were authentic and can be proven by all the lawsuits the family members filed against each other. In one incident, Paulie threw a chair at Senior during an argument about his poor work ethics.
The event led to Paulie's dismissal from the company, and Senior even sued his son for a million dollars in damage claims, while attempting to reclaim full ownership of Orange County Choppers.
The constant drama even became too much for Mickey, who tried desperately to find a way out of the business, trying everything from YouTube film making, opening an art gallery, and a bunch of other ventures to create an independent income, all of which ultimately failed.
The feud between father and sons became so bad, that when Junior married Racheal Biester, Senior refused to attend the ceremony, despite being invited. While Paul Senior's complaints seemed legit enough, fans couldn't help but wonder if it was the show that drove them apart.
Stolen Ideas
Quite often, "American Choppers" completed special projects for various charities.
However, the good image the Teutuls attempted to create for their firm, was unfortunately dragged through the mud on several occasions.
Senior and the show faced several legal disputes, including a copyright infringement that became one of the most controversial acts committed by the show. In 2008, a man named Christ Tavantzis consulted Orange County Choppers with a patent idea he conceived for the creation of a motorcycle adapted for the handicapped. Tavantzis suffered from polio, and spent most of his life in a wheelchair. To live his dream of riding a motorcycle, he created a three-wheeled concept that would allow it.
In 2010, "American Choppers" created a similar design as a charity product for the Christopher and Dana Reeve Foundation.
Of course, it displeased Travantzis when Senior claimed the unique creation as an Orange County Choppers original, so in 2014 Travantzis filed a lawsuit against senior and his employees, but due to a minor detail, the court dismissed the case with the allowance for a second appeal.
Unfortunately, Travantzis passed away in 2016. It's possible that both parties settled outside of court, but as it appears, Orange County Choppers possibly got away with what some would regard as an unforgivable infringement.
Senior's Scandal
In 2011, a dentist identified as James D'Amico pleaded guilty to supplying several high profile clients with prescription steroids, and to the misfortune of Paul Senior, his name received mention during the investigation.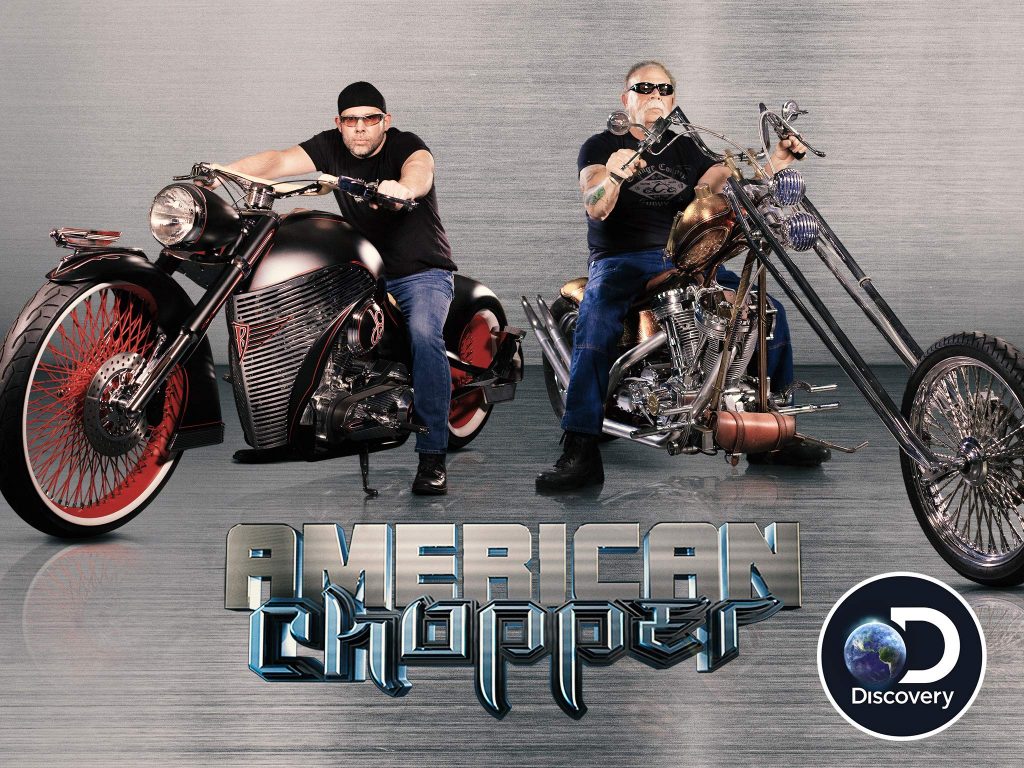 Details such as social security numbers, addresses and his birthdate found on records kept by D'Amico, made it impossible for Senior to deny the allegations against him. Senior received a total of 73 prescriptions over the course of four years, which amounted to a total cost of over $50,000.
To stack the evidence even further against him, Senior's behaviour on the show, specifically the outbursts of anger, are identified by experts as telltale signs of steroid abuse. Even more, the physical changes Paul underwent in the wake of the case against D'Amico, further pointed to his guilt.
Although Senior might not be a professional athlete, and steroids aren't exactly illegal, the scandal would nonetheless be a disappointment to fans who thought Senior achieved his muscular physique naturally.
The cost of Senior's unhealthy habit also contributed to his financial failure, among many other unsavoury factors.
Financial Troubles
On the subject of financial loss, Paul Senior filed for bankruptcy in 2018, going from riches to rags despite establishing two very successful companies in his lifetime. Senior previously owned Orange County Ironworks, a fabrication firm he left to his son Daniel when he moved to invest his time into making custom choppers.
Other contributing factors to Paul Senior's financial decline are numerous. After "American Choppers" achieved its success on Discovery Channel, the Teutul family pitched an idea to several investors of opening a chain restaurant. However, several of the investors filed a lawsuit against him, claiming that Teutul conned them out of $12 million.
Other factors include several lawsuits, one of which a business partner filed against him claiming of fraud. According to Thomas Derbyshire, who invested at least $1.8 million to fund a new spin-off show, Paul used the money for personal expenses.
Derbyshire also accused Teutul of falsely presenting the value of his company and the profits it made. In court documents obtained by 'The Blast', Paul Senior admits to owning 50 individual creditors a total of $1.1 million, and declared the value of Orange County Choppers at zero.
Junior's Troubled Shop
After leaving Orange County Choppers, Paul Junior opened his own shop, Junior Designs, which continued to attract high-profile clients. Among the projects he undertook, Junior designed motorcycles for director Micheal Bay for use in the film 'Teenage Mutant Ninja Turtles: Out Of The Shadows'.
Bay liked Paulie's design so much that he ordered a second motorcycle, and the most amazing part of it all was that Paulie pulled it off without any initial concept presentations. However, the shop's beginnings seemed cursed.
Paul Sr. & Paul Jr. don't see eye-to-eye about their first custom bike together in over 10 years in this exclusive #AmericanChopper: The Last Ride preview https://t.co/IzDVC6qmKa pic.twitter.com/vL6ONZwoDC

— HollywoodLife (@HollywoodLife) May 28, 2020
On top of all the drama and being sacked by his old man, Paulie had to agree to a non-compete clause that delayed the opening of Junior Designs by no less than a year.
To get back at Senior, Paulie had the nerve to hire ex-employees from Orange County Choppers. Then, to make things even worse, during restorations done to the shop Junior rented to use as an office, a construction worker the owner of the building hired had a tragic accident that took his life. The unnamed 26-year-old man fell through the shop's roof while making repairs. Despite not being one of his employees, Junior nonetheless felt bad about what happened, and expressed his condolences to the man's family and friends publicly.
More Legal Disputes
During the earlier seasons of "American Choppers", OCC hired a rookie builder, Cody Connely, who helped create a motorcycle dubbed 'The Cody Project'.
They sold the beautiful creation for a good profit during the 2003 Daytona Bike Week, and for all the effort Cody put in, the Teutuls promised him another motorcycle that he helped build.
Unfortunately, the Teutuls never kept to their word, as Cody didn't receive the promised reward. As a result, Cody resigned and filed a lawsuit against OCC, claiming an additional $250,000 based on accusations that they used his likeness for promotions long after he quit.
They settled the lawsuit in 2011, and although no reports exist identifying the exact outcome of the lawsuit, evidence suggests Cody received at least $200,000 in compensation. Cody has since joined another former employee of OCC, designer Vincent DiMartino, and now works for his custom fabrication shop, V-Force Customs.
In 2009, artist Justin Barnes filed a lawsuit against Orange County Choppers, accusing them of using his designs on merchandise without the proper permission, or providing any compensation.
The outcome is unknown, but the publicity apparently didn't help the business.
New Endeavours
After Senior filed for bankruptcy, he expanded into a variety of different new endeavours to get by. The first item on the list of new jobs might surprise many fans, unless, of course, you keep up with OCC's Facebook page. According to several posts, OCC is responsible for the creation of WWE's Championship belts.
Aside from decorating John Cena, OCC takes on any and all maintenance work they can, just to pay the bills. This includes repairs on cars, four-wheelers, and even snowmobiles. While not as exciting as building custom bikes, it should at least keep the lights on.
Other than doing servicings, OCC also restores old motorcycles and cars they find wasting space in people's backyards. Another announcement made by Paul Senior in recent times suggested that OCC would develop a product that reduced the recovery time following tattoos.
Fittingly enough, the man who is quite familiar with ink and the sting of the needle, calls this product Tatt Seal. As promised, the Tatt Seal website is up and running, accepting business and promoting a lucky draw in which patrons stand a chance to win a custom motorcycle from OCC.
Rest In Peace
For some strange reason that no one can explain, rumours swept across the internet in 2016 suggesting that Paul Senior passed away as the unfortunate victim of a motorcycle crash in Louisiana. The rumour grew and soon reached the OCC office, where it could probably have only been good for a laugh.
The office released a statement declaring that Senior was alive and healthy, not in any state suggested by Snopes.com or the website Iron Demons from whence the rumours originated. Sadly though, the story that was altered by both websites, depicting a horrific accident, did happen and the unnamed person involved passed away.
It seemed the two websites involved altered the facts to produce false rumours.
Honourable Mention
Here's an interesting fact that many people might have missed; even die-hard fans of "American Choppers" could easily look past the honourable mention OCC received in the 2007 film 'Wild Hogs'. The film stars several familiar faces, including John Travolta, Tim Allen, William H Macy, and Martin Lawrence, as middle-aged men on a motorcycle road trip. If you look closely enough, you might see the OCC logo on the green chopper riden by Ray Liotta, and in one scene at the bar, you might even spot Paul Senior and Paul Junior having a drink.
"American Choppers" might have ended, but it remains a popular favourite, and among the best shows to ever appear on Discovery Channel. While the series might be guilty of a few controversies, at least it's still old school, honest, unscripted reality TV – well, you couldn't make-up half of the incidents that happened… could you?