• MTV's "16 And Pregnant" changed people's views about teenage pregnancy
• Carly Davis was adopted by the Davis family and kept their lives private
• Leah Messer had an abortion instead of a miscarriage
• The series spawned a docuseries as well as a name trend for Maci Bookout's children
• Catelynn Lowell and Valerie Fairman had tragic post-show lives and the moms' salaries weren't that good
• Some conversations were planned by the production team
When in 2009 MTV premiered "16 And Pregnant" as a filler show, they never imagined what it would become. The series wasn't only highly successful during its six seasons, it also spawned a variety of spin-offs of the same caliber.
Undeniably, curiosity was what initially attracted viewers to the show. However, as they kept watching, the audience became enthralled by the teenage moms' life struggles and the hardships of unplanned parenthood.
Even if "16 And Pregnant" ended in 2014, there are still many facts about it left uncovered. Accompany us to discover them!
It Changed People's Views About Teenage Pregnancy
Every piece of media is up to interpretation. Although it can sometimes bother fans and even its creators, every book, movie and series can be analyzed in a variety of different and surprising ways.
As expected "16 And Pregnant" has been equally praised as misunderstood, both before and after its premiere.
Even if MTV affirmed the series was intended to show the reality of teenage pregnancies in an educational way, many people interpreted it as a glamorization of what can be a serious public health issue.
Given the interest on whether the series was influencing teens or not, in 2009 a national teenage pregnancy organization considered that the effect "16 and Pregnant" had on teens was positive, as it apparently led young audiences to search for information about contraceptive methods, and sex education. Later in 2014, another study led by the National Bureau of Economic Research concluded that during the 18 months following the show's premiere, teenage pregnancies in the US dropped 5.7%.
Although other researches deny "16 And Pregnant" played any role in the prevention or reduction of pregnancies in women under 19 years old, it's undeniable the show put the topic of adolescent childbearing on the table at a time when not many people could talk about it.
Carly Davis' Adoptive Family Decision
"16 And Pregnant"s first season participant Catelynn Lowell is well remembered for being the only girl of the cast who gave her daughter up for adoption. The baby girl was given to Teresa and Brandon Davis from North Carolina, who agreed to keep in contact with her, and although doing this was hard and painful for Catelynn and her then-boyfriend Tyler Baltierra, it was necessary as they couldn't give their baby Carly a stable home at the time.
After the end of "16 And Pregnant", viewers kept track on Catelynn and Tyler's lives thanks to the spin-off "Teen Mom". However, people also noticed that despite the open adoption agreement, their oldest daughter didn't seem to be part of their lives.
There are various reasons to justify why Carly doesn't actively interact with her biological parents. Besides living in another city and being occupied with various extracurricular activities, her adoptive parents have been firm about maintaining the little girl away from the public's eye to protect her privacy.
It's unknown if Carly will ever want to interact more with her biological family as she gets older. For now, it's enough to know Catelynn and Tyler have affirmed that they respect the Davis family's decision of keeping their lives private.
The Horrible Crime One Of The Moms Committed
Lori Wickelhaus was in the second season"16 And Pregnant". She is well remembered for her initial indecision about keeping her baby, or giving him up for adoption. At the end of the season, Lori finally decided to give up her son Aidan Elliot to another family, despite how deeply negative this affected her. In a 2012 interview with MTV, she admitted that she was suffering from depression, and was having problems accepting the adoption of her son, the reason she was attending a program, seeking treatment.to help her transition into adulthood.
After breaking up with the father of her first child, Lori fell in love again, with a man named Joey Amos with whom she had two children. However, things apparently went downhill for Lori later in life, and in 2018 she was arrested for theft and falsification.
'16 and Pregnant' Alum Lori Wickelhaus Arrested on Child Pornography Charges https://t.co/73M1SswbzJ pic.twitter.com/VoOtPa1Epe

— PopCulture.com (@PopCulture) September 2, 2020
Although she was released soon afterwards, in August 2020 she hit a new low when child pornography was found on her devices. Lori was arrested with bond set at $10,000, and she's apparently the principal culprit in this gruesome crime.
Leah Messer Didn't Have A Miscarriage
Leah Messer is one of the most recognizable faces from the first season of "16 And Pregnant". She was known for struggling with becoming a mom of twin girls at 17, while still being clueless about her relationship with her boyfriend.
After a short-lived marriage with the father of her children, in 2011 Leah started a relationship with Jeremy Calvert whom she married a year later, reportedly suffering a miscarriage shortly before tying the knot. Leah and her husband welcomed their first daughter in late 2012. Despite the family's apparent happiness, Leah's alleged dependency on anxiety medication led Jeremy to file for divorce in late 2014.
Fortunately Leah has overcome her addiction, and now maintains a friendly relationship with the fathers of her daughters. In 2020 she released an autobiography entitled "Hope, Grace & Faith", in which she retells many of her life struggles, while also revealing various secrets.
The most shocking revelation was her confession of lying about her 2012's miscarriage, which in reality turned out to be an abortion. In the book she confessed that her increasing doubts about her relationship with Jeremy led her to voluntarily end the pregnancy, subsequently hiding it out of fear and guilt.
The Show Has A Docu-Series
Admittedly, "16 And Pregnant" is already considered a docu-series, due to its format and somewhat educational message. Besides this, various widely-watched spin-offs have resulted from it, including the long running "Teen Mom OG".
Regardless of that, and to celebrate the eleventh anniversary of "16 And Pregnant", MTV announced in 2020 the premiere of another docu-series of the same name. However, this one will not include a new set of pregnant teenage girls, but will serve as an update on the lives' of the original cast. What sets this new series apart from other spin-offs and the original series, is the fact it shows the perspective of each mom's family members, friends and ex-partners.
MTV executives also expressed their wish to celebrate the show, and how it changed many lives, not only of the participants but also of people who were prompted by it to educate themselves about teenage pregnancy.
Whether the network's executives are sincere about their intentions or not, it's undeniable that "16 And Pregnant" became a big part of TV culture during the last decade, and that is something remarkably positive.
It Started A Name Trend
Maci Bookout is a memorable member of "16 And Pregnant" – she was the first mom to be introduced into the series, causing the audiences to be enthralled by her difficult path into motherhood, and her relationship problems caused by the father of her child, Ryan Edwards, who wasn't the most understanding boyfriend, and who left all the responsibility of parenthood in Maci's hands.
Despite the couple's problems, something positive was happening at the same time. Following data provided by the Social Security Administration, the name of Maci's son Bentley became widely popular after she appeared in the series. This wasn't a coincidence given the fact even her name moved from being in 657 spot to 231 on the most popular names rank during the same period.
In 2010, Maci and Ryan's relationship reached its lowest point and ended. She then started a relationship with her friend Kyle King, though it didn't last for long. Despite this, things slowly improved for Maci, who in 2012 started dating Taylor McKinney. The pair welcomed their first daughter together in 2015 and married soon after.
Funnily enough, Maci's daughter's name Jayde also trended after the little girl was introduced in "16 And Pregnant"'s spin-off show "Teen Mom".
Catelynn Lowell Can't Watch Her Episode
Catelynn Lowell and Tyler Baltierra are a pair not easily forgotten by fans of "16 And Pregnant". Their struggles as a young couple is not the only significant thing about their story, but their decision to give up their daughter Carly for adoption was something that caught the audience's attention the most.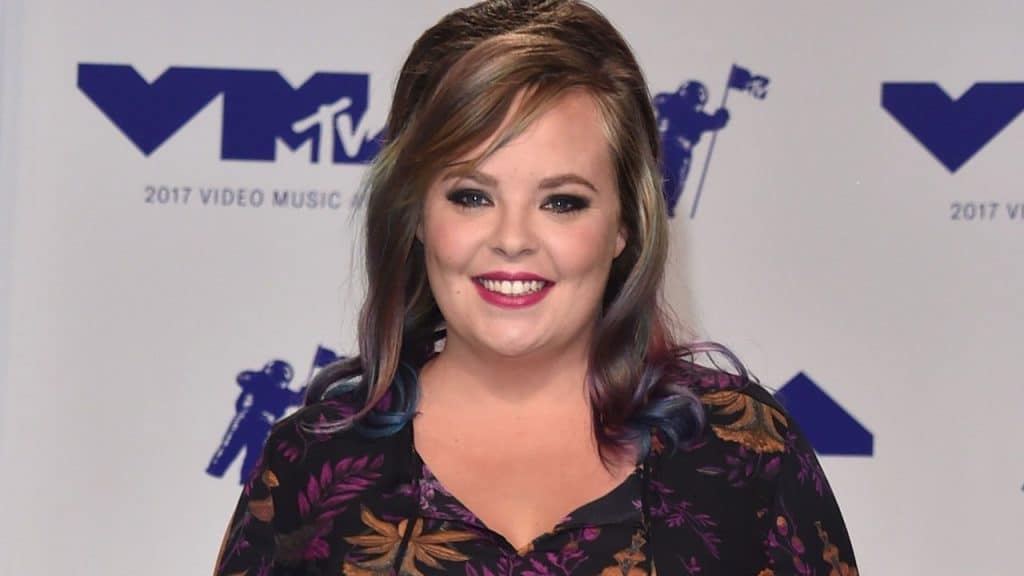 After the series ended, Catelynn and Tyler were chosen to appear in the follow-up show "Teen Mom", in which viewers watched them going through the process of coping with their daughter's adoption, while facing many ups and downs along the way. The pair stayed together for the following years and in 2015 they welcomed a second daughter. A couple of months later they married, and in 2018 their third daughter was born.
Despite having a happy family on their own now, it's undeniable that Carly's adoption process deeply affected them. In an interview with Celeb Magazine in 2020, Catelynn confessed that neither she nor Tyler are able to watch their "16 And Pregnant"s episode due to the sad memories it brings back.
Even if overcoming the guilt of giving up Carly for adoption seemed unlikely at the time, Catelynn hopes that she can watch the episode with her daughter sometime in the future.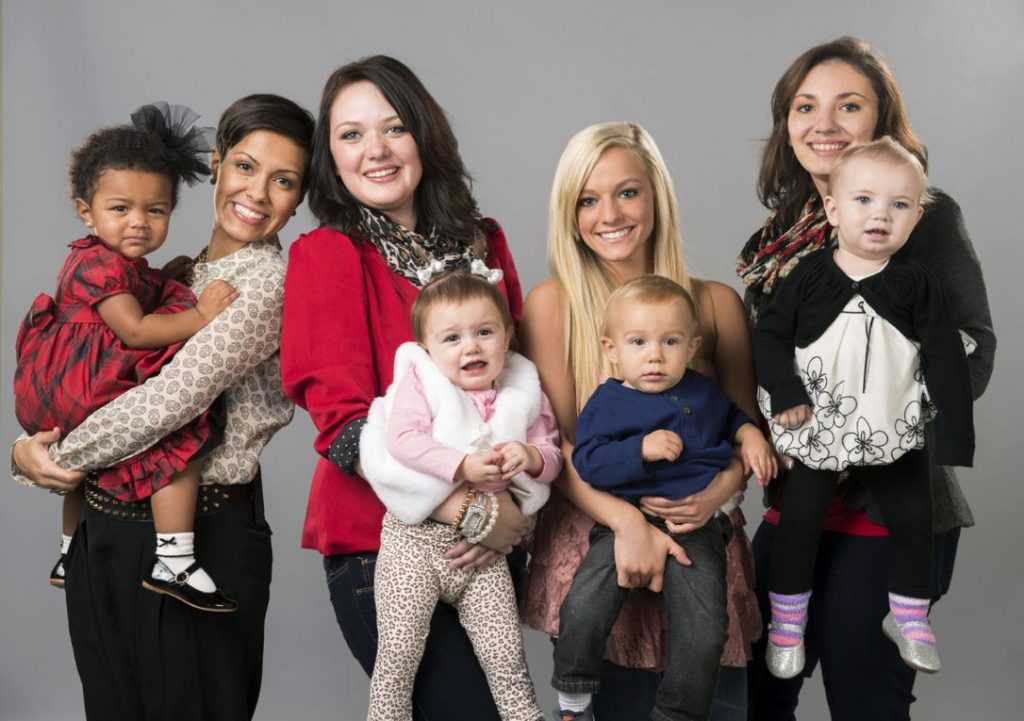 A Mom Died
The "16 And Pregnant" moms were characterized by their difficult life situations, and even if some of them now have happy and normal lives, others haven't been able to say the same. Valerie Fairman is, however, the mom who had the saddest fate following the end of the reality series.
Valerie appeared in "16 And Pregnant" when she was only 15 years old. As if becoming a teen mother and breaking up with her child's father wasn't hard enough, it was also revealed she had been struggling with addiction for a while.
At the end of her episode, viewers noticed the father of her baby started showing interest in Valerie and their daughter again. However, it's known they weren't able to fix their relationship, and so agreed to co-parenting.
Unfortunately everything went downhill for Valerie through the following years. In 2015 she was arrested for prostitution and the following year she was sadly found dead in a friend's house.
Reportedly, the cause of her death was an overdose, though further details weren't disclosed.
At the time of her passing, Valerie was only 23 years old. Apparently, her parents now have full custody of her child, Nevaeh Lynn.
The Moms' Salaries Weren't That Good
Reality shows are very different from TV series in other categories. To put it simply, MTV easily afforded producing "16 And Pregnant", given the fact that the network is a giant. However, having a considerable budget didn't mean that every participant in the show was paid an exuberant salary.
In a 2015 interview with Yahoo! TV, first season mom Amber Portwood revealed that each of them were paid $5,000 in total for appearing in the show. That doesn't seem to be much, especially considering the success the series had, but it helped the struggling young moms at the time to afford diapers, as Amber affirmed, although possibly not much else.
Even if this is somewhat disappointing, let's not forget MTV didn't plan the show to be long-term, thus it's normal that they didn't offer to pay the girls much without knowing if the project would work out.
Fortunately for the moms who stuck with MTV for the follow-up series – "Teen Mom" – their salaries increased tremendously, and reportedly each participant has a highly lucrative individual contract nowadays, though not all of them earn the same – Farrah Abraham and Kailyn Lowry are known for being the better paid ones.
Some Conversations Were Planned
More often than not, the term 'reality TV' is used loosely. It's not a secret that many things are scripted in famous shows, and even if that doesn't make them any less interesting, it puts things in perspective when it comes to how the entertainment industry actually works.
Was "16 And Pregnant" a fake show then? No, it wasn't. The series doesn't have actors in it, and wasn't scripted.
What is really up for discussion is the genuiness of certain situations in the show, which aren't staged but are somehow planned by the production team.
This is something the fifth season's mom, Karley Deatherage confirmed during an interview in 2020. She affirmed that although the show's production never told her what to say, they managed to prompt questions and conversations to her, which they knew could bring up interesting reactions, and even set off her temper. In fact given the case that the production team didn't obtain the desired information or reaction out of her, they would repeatedly record the same scene over and over.
Given the nature of the series, it's understandable that they wanted to catch the viewers' attention with drama. However, it's still somewhat disappointing, but clearly not enough to put off the viewing audience, especially given the future successful spin-off series'!