• Noah Brown's girlfriend was likely fake
• Ami married Billy at 15 years old
• Ami's family don't like Billy
• Bam Bam attempted to start a ferry business
• The family was arrested for fraud and allegedly live in a hotel
Ever since its premiere in May 2014, "Alaskan Bush People" has been Discovery's prime time show by excellence. However, despite their simple lifestyle and somewhat amusing deeds while living in the wilderness, the Brown family is more than they let their audience see on screen.
Billy, his wife Ami and their seven children have undoubtedly made people raise their eyebrows more than once with their atypical endeavors. The seemingly innocent and naive family have a long list of controversies, which vary from having a difficult and controversial past in Texas, to being investigated by the Alaskan government.
Nothing is ever ordinary when it comes to the Browns, but let's see if we can uncover any facts you didn't know about "Alaskan Bush People".
Noah's Cute Girlfriend Was Most Likely Fake
It's not easy to find a romantic partner when you live isolated in an Alaskan forest. If you also happen to have a limited understanding of modern society, then your chances of successfully finding your other half are very slim.
Noah Brown's search for love hasn't been deterred by this, though it doesn't mean that he's been too successful at it either. This is why fans of the show were surprised when in 2016 a gorgeous lady from California named Karryna was introduced as his date. The woman was apparently visiting a friend in Alaska, and accepted to go on a tour of Noah's family home in the bush, though the situation became uncomfortable for her when he started performing a song he wrote about his ex-girlfriend Christie.
Noah's idea of a romantic date may have been unusual, but that was expected from him. What made this date stand out though, was the fact fans were able to find out that Noah's date is an actress whose full name is Karryna Kauffman.
"Alaskan Bush People" is listed on the woman's work page on the Internet Movie DataBase website, causing a scandal as people speculated that she was hired to play the role of Noah's date. This particular theory was never denied nor confirmed, but Karryna was conveniently never mentioned in the series again.
Ami Married Very Young
It's well known Billy Brown has written various books for children, though his skills as an author of more serious topics have been proven true as well. In his self-biography book "One Wave At A Time", Billy recalls events of his younger years, his rich family in Texas, and even his first encounter with his then wife-to-be Ami, whose outstanding beauty at the time of their initial meeting made Billy fall in love with her at first sight.
Nothing seemed out of the ordinary about the couple's history until their marriage certificate was unveiled by several media outlets in 2016. Of course, many eyebrows were raised at the couple due to their age gap of 11 years, though what was truly scandalous and shocking was the fact Ami was barely 15 years old when she tied the knot with Billy.
Although their marriage situation was unusual, there was nothing actually illegal with it. At the time of their wedding, Texas allowed women as young as 14 years old to be wed, as long as they had their parents' consent to do so.
Marrying young wasn't necessarily something new for Billy either, as he had tied the knot for the first time with a woman named Brenda when he was 16 years old. Though the marriage resulted in a daughter, the relationship didn't last for long, and they divorced five years later.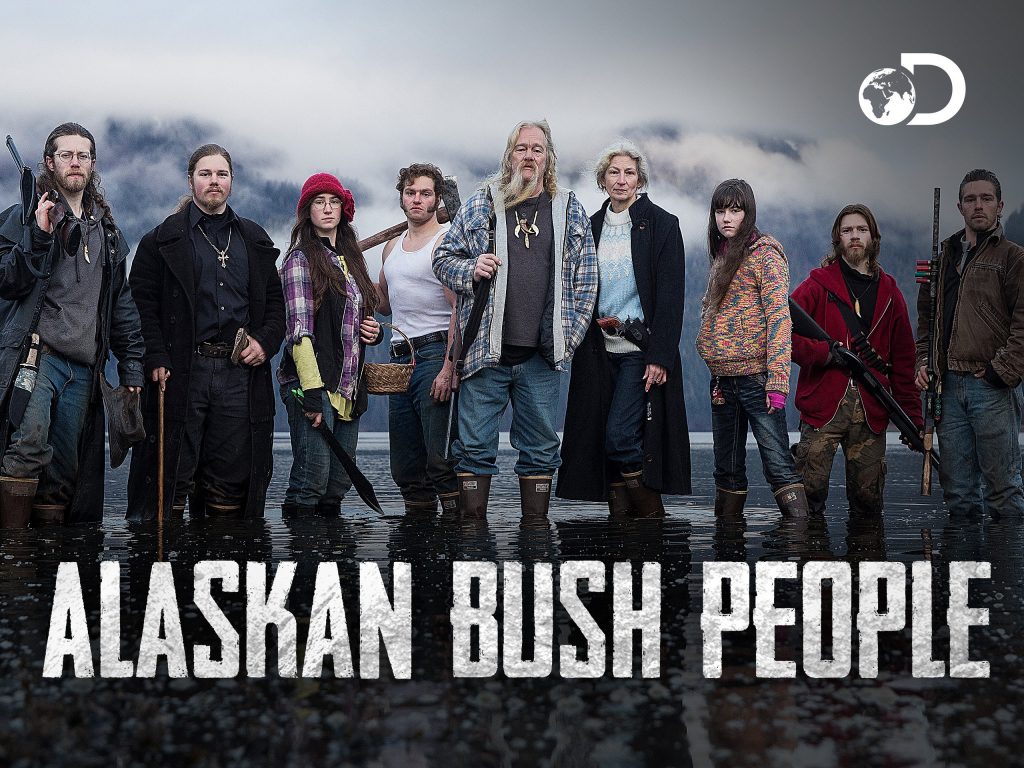 Ami's Family Don't Like Billy
Although the marriage between Billy and teen Ami Brown was completely legal, several aspects of their relationship can be deemed as questionable.
In 2017, Ami's mother Earlene Branson and brother Les, declared that Billy deceived them into believing he was financially well-off, in addition to allegedly courting Ami behind their backs, and assuring them he would support Ami to pursue a higher education.
Apparently Billy isn't good at making promises, as in fact he has been continuously struggling financially for several years, and Ami never got to continue her studies. Besides this, Ami's brother Les declared that Billy was controlling, and didn't allow Ami to express her opinion during the first stages of their marriage. However, what seemed to trouble Earlene Branson the most when it came to this topic, was the fact that by the time she made these declarations, she hadn't seen Ami for over three decades.
Although the Bransons' words can be taken with a grain of salt, it's undeniably the Browns' extreme lifestyle which could have caused Ami's estrangement from her family.
Unfortunately, any possible reunion between Ami and her mother is impossible now, as the old lady died in 2018. Ami apparently didn't attend her own mother's funeral, nor even send any condolences.
Bam Bam's Entrepreneurship Attempt
As expected, life in the bush may not be the best or easiest way to earn money. This is something their son Bam Bam realized years ago, and which encouraged him to invest all of his life savings into buying a ferry.
It's unknown how much the ship cost, or what exactly inspired Bam Bam to put all of his money into what apparently is a risky business. His experience at steering isn't necessarily vast and his family's history with boats isn't good, as their only ship sank years ago.
Whether he was pushed by his family's dream or by a personal goal, it's undeniable that he put effort into making his newly-acquired ferry, Fathom This a profitable asset by personally working on its renovations. His girlfriend and former producer of "Alaskan Bush People", Allison Kagan was apparently involved with the project as well.
What happened with Fathom This? The ship was supposed to go into business after renovations were done, but neither Bam nor Allison have given further information about it, and the Twitter account they started to promote the ship hasn't been updated since 2018. This makes people believe Bam's idea of becoming a ship's Captain wasn't as promising as he had thought.
They Were Arrested For Fraud
The Brown family is famous for living in the Alaskan wilderness, but that apparently hasn't always been the case.
#AlaskanBushPeople Stars BLASTED For Living In $2.7 Million Mansion In Beverly Hills! https://t.co/6gAvPIKOK3 pic.twitter.com/EaInB6h4u1

— All About The Tea ☕ (@AllAboutDaTea) November 30, 2020
After an investigation by the Alaskan Government, it was determined that the family had illegally obtained dividends which only people who lived uninterruptedly in the state for a certain period qualify for.
So does this mean that they weren't living in Alaska as everyone thought? Apparently they weren't. The court's documents specify that from 2010 to 2013 the Browns didn't permanently reside there. In 2011 they moved to Texas where they lived for several months, and later in 2012 they spent several weeks in Denver.
Although initially the charges were put against the entire family, Billy and his son Bam Bam were the only ones who pleaded guilty, as they took legal responsibility over all the family.
Besides being banned for ever applying for the dividends' program again, they had to return thousands of dollars they had previously obtained, were sentenced to 30 days in home arrest, and were given 40 hours of obligatory community service, in addition to fines of $10,000 for Billy and $2,000 for Bam Bam.
The Browns left that negative episode of their lives behind, and continued to appear in the series as usual, though fans couldn't help but wonder how real "Alaskan Bush People" actually is, after such a serious incident.
They Allegedly Live In A Hotel
After being accused of fraud and theft, fans of "Alaskan Bush People" thought nothing could surprise them anymore, but the Brown family proved them wrong.
In June 2016, media outlets published the story of two Hoonah locals named Becky Hunnicutt and Jay Erickson, who claimed the Browns didn't live in the wilderness as they have led people to believe, but in a small hotel named Icy Strait Lodge.
Following Hunnicutt's and Erickson's declaration, the entire Brown family has been caught several times entering the hotel at night to sleep.
The Brown's older son Matt allegedly often visits the lodge's bar for socializing and to flirt with the local girls. In past years Matt along with members of the production crew of the show, allegedly took-up residence in Misty Bay Lodge, which is another hotel near the area where "Alaskan Bush People" is filmed.
The Browns have claimed that these accusations are false, and Billy has assured the allegations against them are made by people who 'don't have a life'. However, their words have not been enough to shut down the rumors, which suggest that their long-time adventure in the wilderness is a lie.
Matt Has Gone Through Difficult Times
Many were surprised when Billy and Ami's older son Matt left the series during its eighth season. It was later confirmed by the family that he had entered a rehab program to be helped to overcome his addiction to alcohol.
However, before the premiere in 2014 of "Alaskan Bush People", Matt was already facing problems related to his tendencies to alcoholic abuse. In 2013 he hit and caused damage to a motorcycle parked near a local grocery store in Juneau, Alaska. After failing a sobriety test that day, he was arrested for driving under the influence of alcoholic substances.
Although Matt's addiction problems have not led him to have problems with the law since that first incident, it has surely impeded him in enjoying a normal life. He entered rehab for a second time in 2018, and went back to it again in the following year.
Despite previously relapsing into his addiction habits, Matt has been apparently clean since leaving rehab in March 2019. He affirmed living in Alaska was the reason he kept falling into alcoholism in the past, but since he has recently settled himself permanently in California, life seems to be better for him now.
The Family Isn't In Good Terms With The Daughters-In-Law
Many fans of "Alaskan Bush People" have been aware that Noah's wife Rhain Alice is not on good terms with the rest of the family. Though the animosity between them clearly goes far beyond what can be seen on TV. Noah's younger sister, Snowbird is notably the member of the family least interested in improving her relationship with Rhain, having openly said that the older woman is not welcomed by her in the household.
Further, it's said Bam Bam's girlfriend, Allison Kagan apparently doesn't have a good relationship with Billy and Ami Brown. Although this has remained as an unconfirmed rumor for years, Bam and Allison certainly don't spend time together with the rest of the family, despite having been romantically involved for years.
Son Bear's ex-girlfriend Raiven Adams is also known for not being a fan of the Brown family.
She and Bear started dating in 2019, and welcomed their first son in early 2020. However, later that year they broke up, and Raiven hasn't been very kind when it comes to her opinions regarding her ex-boyfriend's relatives. In an interview with The Sun, she affirmed that "Alaskan Bush People" was completely fake, the Brown siblings don't get along well, and neither of the members of the family live in the mountains.
The Browns Own Expensive Properties
One of the most interesting aspects of "Alaskan Bush People" is the way the Brown family has managed to survive alone and by their own means in the wilderness during long periods of time.
Regardless of how entertaining the show is, for years people have thought the family's financial situation to be difficult. However, if reports by Radar Online hold any truth, then the Brown family is not necessarily struggling when it comes to money, as they have led people to believe.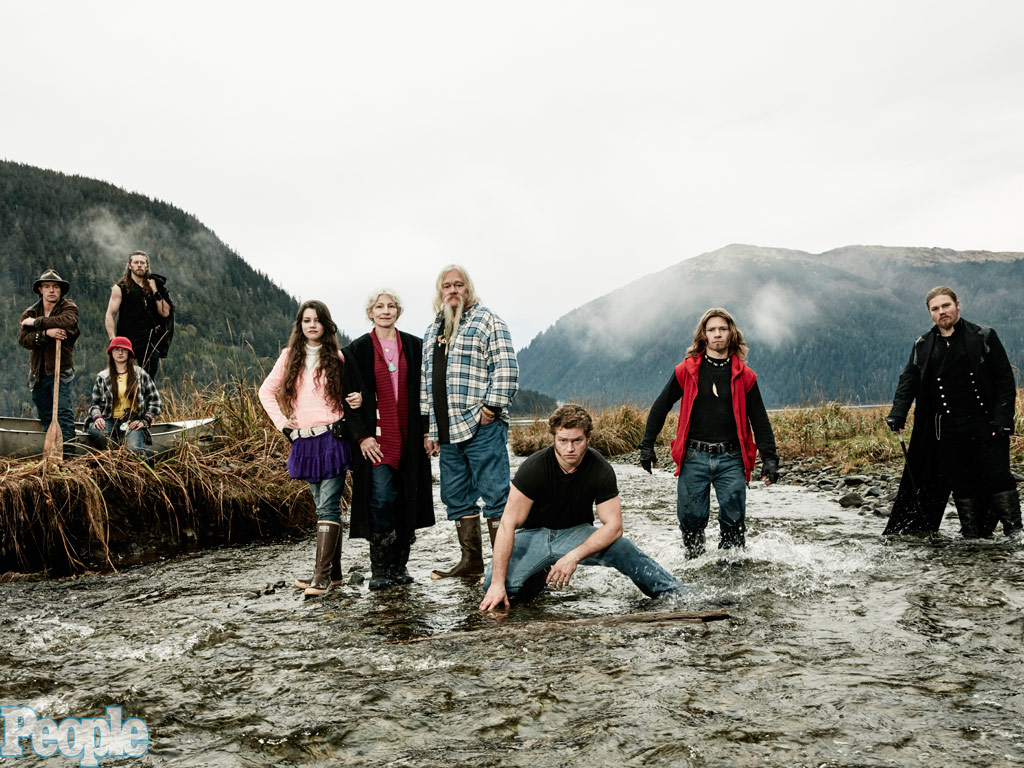 Following the information provided by said media outlet, in 2018 Billy Brown bought four parcels of land located in Okanogan County, Washington. Although it's unknown what he's planning to do with these properties, he allegedly spent $415,000 on the acquisition.
Regardless of how contradictory buying these expensive properties is, compared to the simple, austere lifestyle the family has been portraying on their reality TV series, it's not the first time Billy's housing decisions have caused uproar. During Ami Brown's lung cancer treatment in Los Angeles in late 2017, the family lived in a rented Beverly Hills mansion. After Ami's recovery, the family decided to permanently move to Washington State, where they allegedly stayed in a luxurious mansion in Lakefront off the show season.
How can the Browns afford to live in such places? It's really unknown how much the family earns from appearing in "Alaskan Bush People", but if the rumors regarding their supposed luxurious lifestyle are true, then the show is more profitable than it seems.